Relax and let your soul free in these fabulous vacation spots you can drive to.
Being stuck in our homes and holed up is bad for the soul in the long run. However, the fact remains that most of us fit the definition of being stuck at home right now. But we can't help it – the enhanced community quarantine is for our own good due to the fact that the dreaded COVID-19 has already spread locally, and of course, you don't want to take your chances.
But what about when the quarantine is lifted? Sure, most of you will have to get back to the daily grind, but let's consider the fact that after being holed up for so long, wouldn't a nice, short vacation, a weekend-long sojourn if you will, do wonders for your mental health?
Well, here's a list of vacation spots you can drive to from Metro Manila after the quarantine. No getting on barges, no getting on boats, and definitely no flying.
1. Mabini, Batangas
Just three hours away from Metro Manila, Mabini in the province of Batangas is home to a very rich coastline filled with coral reefs, sea critters, and clean beaches. Also, this area is home to several well-known scuba shops, so if you want to get certified, this is the place to be.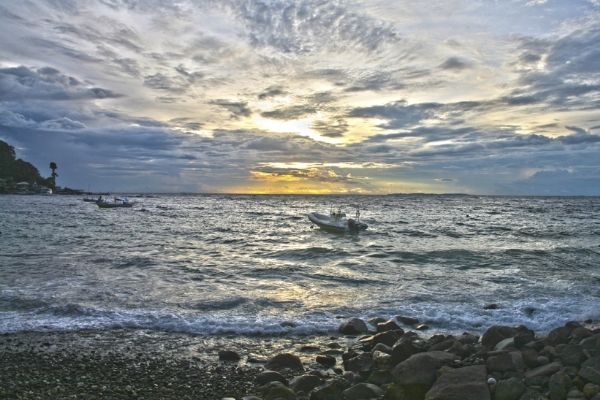 Also, some spots off the beaten path in Anilao offers quiet and serene scenes like this
Anilao, which is home to several resorts, also has snorkeling areas, free diving spots, and water sport rentals if that's your thing.
2. Patapat Viaduct, Ilocos Norte
If you're up for a long drive, and if that's what you're after, then you might want to head up to Ilocos Norte to drive on one of the most scenic routes in Luzon: the Patapat Viaduct.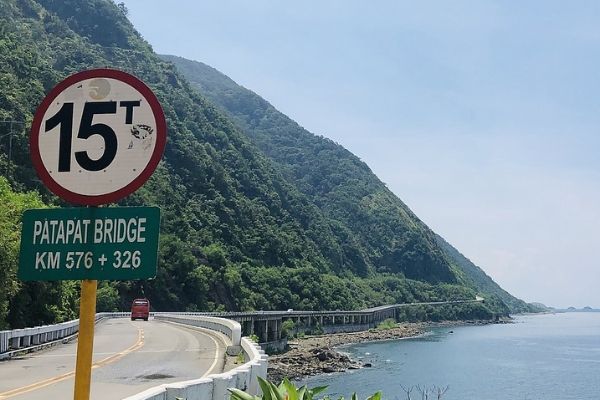 "Blue you sit so pretty west of the one Sparkles light with yellow icing just a mirror for the sun" - Red Hot Chili Peppers, Road Trippin'
If you've never heard of this place, then it's like the famous Pacific Coast Highway in California but a bit shorter though as scenic. It also features a very hard-to-beat view of Pasaleng Bay.
>>> Related: 7 Tips on How to Enjoy a Provincial Road Trip in the Philippines
3. Zambales
If you've ever wanted to say "surfs up dude" for real and not just for irony, then you'd want to take a drive to Zambales. And if you don't have a surfboard of your own, don't worry, because many resorts will be able to lend you one for a fee.
And of course, Zambales is also home to numerous well known surf camps like Kapitan's Liwa Surf Resort, Liwalize It Surf Camp, and more.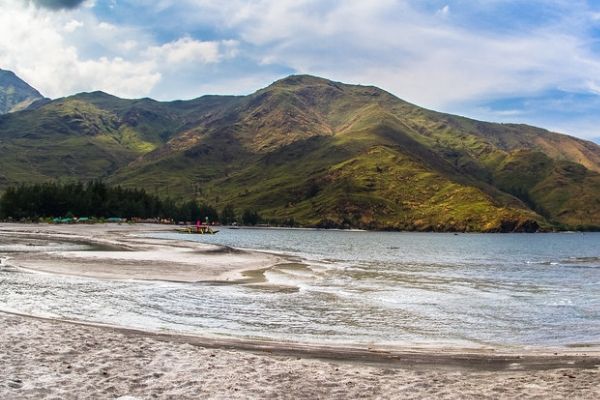 One of the many quiet coves of Nagsasa, Zambales
4. Luljetta's Hanging Garden Spa, Antipolo
If you aren't the adventurous type and you just want to sit and relax after a month of being trapped inside your house, then you might want to consider Luljetta's Hanging Garden Spa in Antipolo, Rizal.
Well aside from being a spa, this establishment also has a small swimming pool for the kids, a peaceful and serene natural atmosphere full of trees, and of course, the views are fantastic too since its located on the side of a hill.
>>> Related: Good preparation for a long journey in your car
5. Mt. Daraitan, Tanay Rizal
Sitting on the border of Rizal, Tanay, and Quezon, Mt. Daraitan is a part of the Sierra Madre Mountain Range. Being an eco-tourism spot, this area is also a nature preserve so its main trail is covered in trees making it ideal for beginner mountain climbers.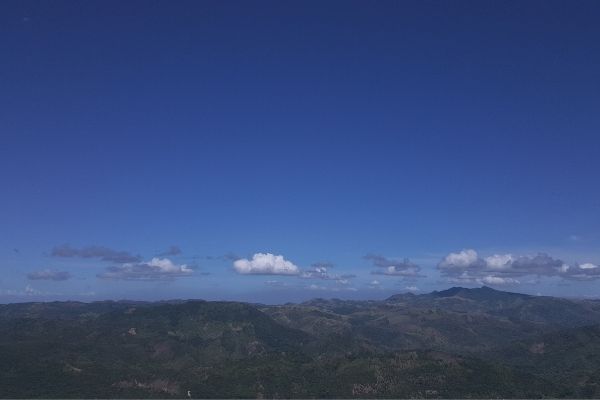 The view from the top of Mt. Daraitan
You can reach Daraitan by taking the Tanay-Sampaloc Road or the MaRiLaQue Highway.
6. Pagudpud, Ilocos Norte
Located on the Northwestern tip of Luzon, Pagudpud is a quaint little town with several ideal adventure locations you can check out. There's the Saud Beach with its long stretch of white sands and dancing coconut trees, Kabigan and Anuplig waterfalls, and also the Bantay Abot Cave. And of course, there are the Bangui wind turbines which are a sight to behold.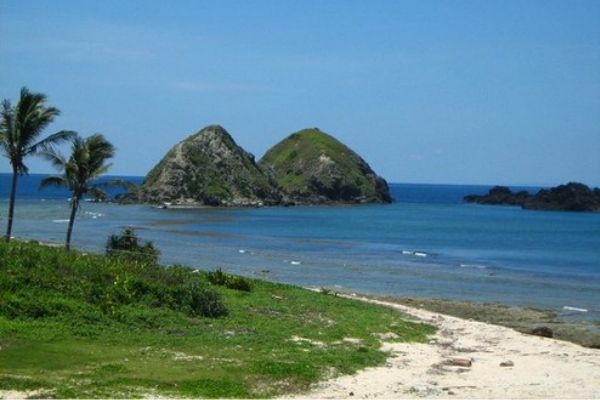 Don't forget your bottle of sunscreen
Note though that this will be a long trip, but guess what, you can take the scenic coastal route through Dagupan, San Fernando, Candon, Vigan City, and Laoag.
>>> Related: Top 10 wonderful places in Ilocos Region to enjoy a summer road trip
7. Donsol, Sorsogon
Going down south, you can also visit Donsol, Sorsogon, the home to the largest shark species in the world, the gentle and awe-inspiring Whale Shark.
Donsol not only offers the chance to encounter those huge, but peaceful behemoths, but it's also home to numerous beaches, where you can snorkel to look at reefs.
The sunsets in Donsol are quite a sight to behold
And of course, you can also take the AH26 Pan-Philippine highway on your way to Donsol to get a glimpse of Mount Mayon.
8. Las Casas Filipinas de Acuzar, Bataan
If you want to experience the old Manila, back when the Spaniards were still in our country, then Las Casas Filipinas de Acuzar might be the ideal vacation location for you.
Located in Bagac, Bataan, this historical landmark/hotel features Jose Acuzar's collection of restored Spanish-Filipino buildings. Also, note that the Las Casas Filipinas de Acuzar is also surrounded by artificial waterways and the ocean nearby.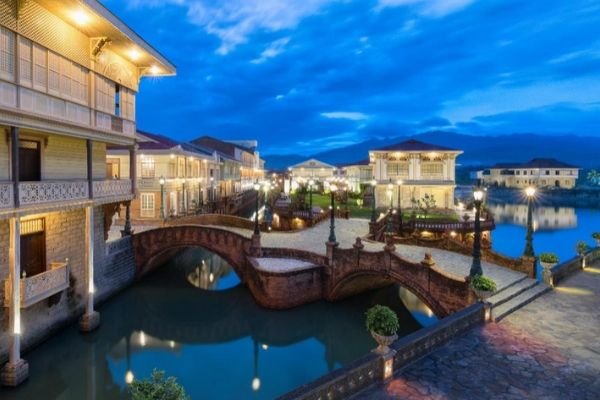 If i get to visit this place, i'll wear my period correct friar costume
And get this, even the hotel rooms themselves provide an authentic Filipino-Spanish experience even down to their affordable deluxe rooms.
9. Tinipak River, Rizal
Located near Mt. Daraitan, the Tinipak River is straddled by jaw-dropping rock formations carved thousands of years ago by the river itself.
Sure, you can't actually drive in this place, but the view and the drive there are worth it. Note also that it has several natural swimming pools that are fed by one of the cleanest waters in Region IV.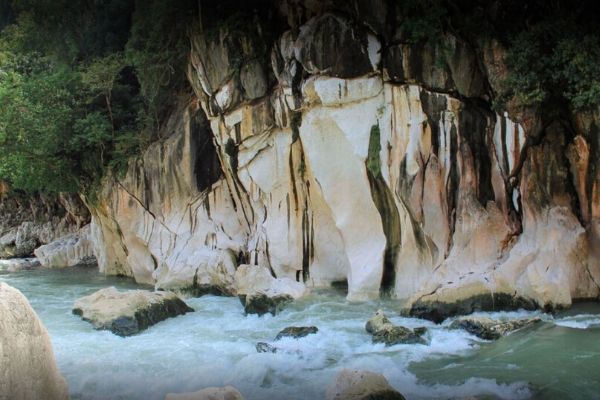 Tinipak literally oozes of adventure
>>> Related: Best 5 cars for road trips in the Philippines
10. Masungi Georeserve, Rizal
Protected by locals, Masungi Georeserve is home to dense forests and lots and lots of natural rock formations. And due to its terrain, the place offers a lot of exciting adventure activities like rope courses, scenic helicopter flights, a peaceful garden stroll, and good old nature walks.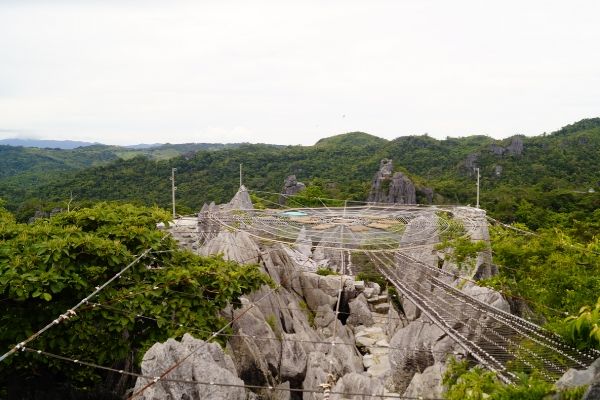 This looks like an ideal place to conquer your fear of heights
Just like doing our part by staying at home, we here at Philkotse.com are also encouraging our readers to keep these places clean and to follow the guidelines for each of these marvelous locations. Most of these are natural wonders after all so, take a lot of pictures and leave nothing behind.
Have fun and keep safe.


Cesar G.B. Miguel
Author