Check out the following tips to enjoy a safe and happy long road trip with your own car.
A Filipino has about 15 days off for holiday. If you have a private car, using it to travel is much better than using public transport because you can decide to stop or keep going base on your own preferences.
However, whether you're driving across the Philippines or just a short distance, keep the following tips in mind in order to ensure good preparation for your road trip.
>>> View more:
1. Remember BLOWBAG
BROWBAG stands for Battery, Lights, Oil, Water, Brakes, Air and Gas. These are indispensable parts which should be checked carefully before your departure.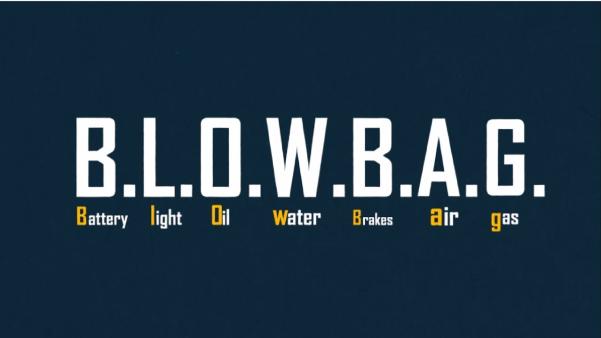 Do BLOWBAG check for a safe drive
Battery
Check your battery level and condition to ensure that it has enough juice and is sufficient for a long trip. A good battery condition shouldn't be corroded and need to be tight. It's not easy to predict when your battery stops working; however, it's clear that if you have used it for about 4 or 5 years, and the engine cranks slower when it's started up.
Lights
Get yourself ready for night drives by checking all the vital lamps not only head and rear lights but also fog lights, high mount stop light, turn signal and daytime saving ones. And if those lights are dirty, it's better to clean it.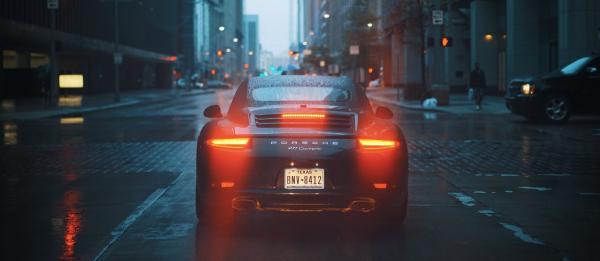 Get yourself ready for night drives by checking all the vital lamps
Oil
Make sure that the oil level is near "full" volume and its consistency is similar to honey. You can use the dipstick test to check it.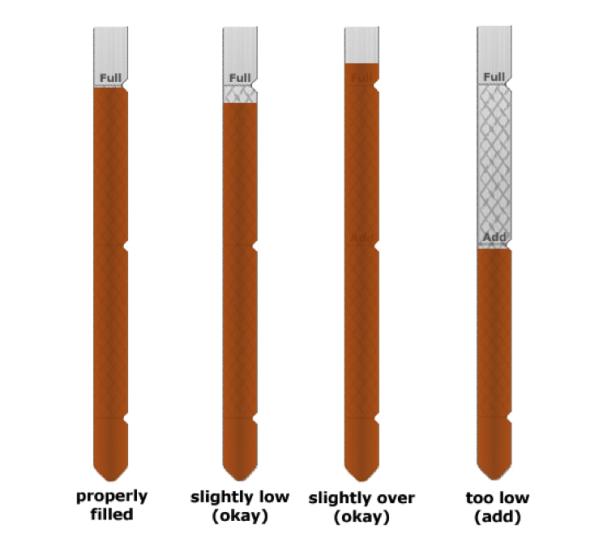 Oil dipstick reading
Water
Water will help keep your engine stay cool for a long travel especially a remote area where you cannot find a place to refill your supply easily.
Brakes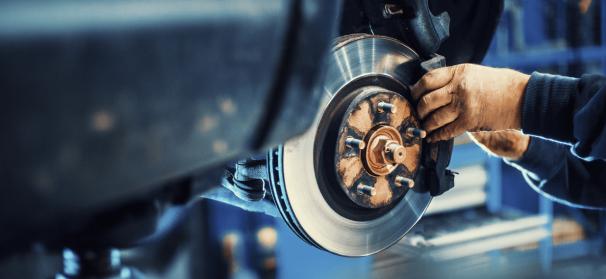 Inspect the brake pads
It's really dangerous if you cannot stop your car at the right moment. Inspect the brake pads and take it to a repair shop or car maintenance service center if your car has symptoms like unaligned steering wheel and wandering to the side while you're driving straight or at highway speeds or not.
>>> How to make your brakes last longer?
Air
Make sure that it has proper tire pressure. It not only lessens the risk of blow out and increases fuel efficiency.
Gas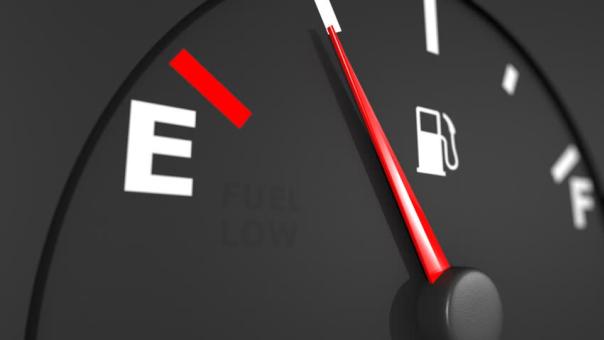 Make sure that your car has enough juice
Check the gasoline stations on the way and make sure that your car has enough juice.
2. Emergency kit
Apart from BLOWBAG, you should keep all some other basic supplies such as: first-aid kit, multi-purpose tool for repairs, power bank and some extra snacks.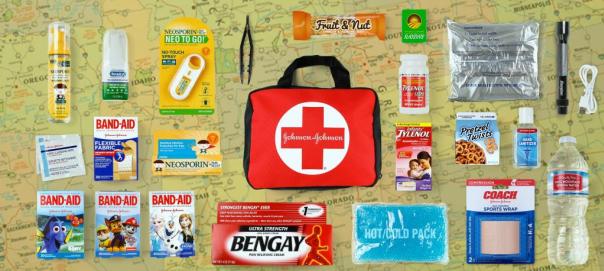 First-aid tool kits for safety
3. Prepare yourself
Sleep well and make sure that you have a strong mind and enough energy to stay focused and solve all unexpected situation while travelling.
>>> Click here to get more useful tips and advice for all car owners