Filipinos will be required to stay at home for the whole month of April.
The entire Luzon, the biggest of the major islands of the Philippines, was placed in an enhanced community quarantine to curb the spread of COVID-19. The lockdown was supposed to be in place up until April 14, 2020.
However, after the continuous spread of the coronavirus, along with the increasing number of deaths, the Inter-Agency Task Force (IATF) on Emerging Infectious Diseases has recommended extending the quarantine until April 30, 2020. The recommendation was submitted to the Office of the President on April 7, 2020.
BREAKING: Duterte approves extending enhanced community quarantine in Luzon until April 30 |  via ANC
After deliberation, President Rodrigo Duterte has approved the extension of the enhanced community quarantine until 11:59 p.m. on April 30, 2020. Karlo Nograles, the spokesperson of IATF or COVID-19 task force, said that the president has officially approved the extension.
"Pagkatapos ng kanyang announcement ay vinerify po namin ulit at ang sagot po ay, ang enhanced community quarantine is hereby extended until 11:59pm of April 30," Nograles said in a virtual media briefing.
There are 57 million Filipinos residing in Luzon, which includes the National Capital Region or Metro Manila, the center of our country's commerce. Of note, the lockdown doesn't cover the Visayas and Mindanao.
As the enhanced community quarantine has been extended throughout the month of April, those who reside in Luzon are expected to observe the current status quo. Some curfews are in place, while private businesses are limited to work-from-home setup. Public transportation is also halted, while essential workers and frontlliners are given shuttle services and other means of transportation in order to reach their posts.
>>> Related: Coronavirus Tips: How to safely travel during and after COVID-19 outbreak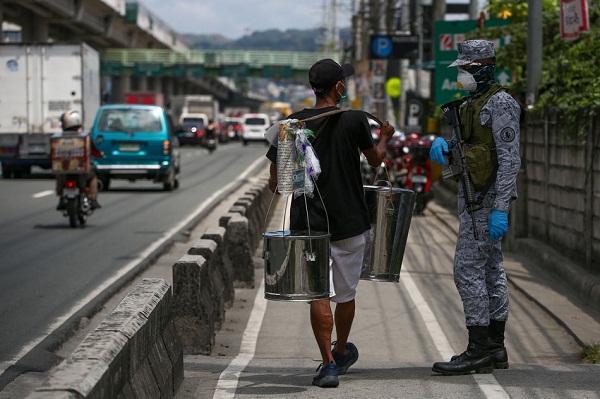 Luzon will be under lockdown until the 30th of April
In addition, public mobility will continue to be restricted to acquiring essentials like food and medicine.
In line with this, we'll be on the lookout as to how car companies will react to this extension. Car Brands in the Philippines have extended their warranties and PMS schedules, while some banks have also extended their auto loan payment deadlines.
According to the Department of Health, the Philippines has a total of 3,660 COVID-19 cases as of April 7, 2020, which include 73 recoveries and 163 deaths.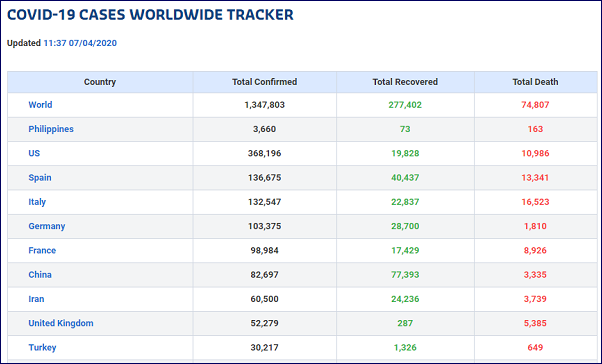 Covid-19 cases worldwide tracker (Updated: 07/04/2020)
For up-to-date COVID-19 related news and updates in the automotive industry, follow Philkotse.com.

Rex Sanchez
Author