One of the best news you will hear in the auto industry.
Editor's Note: We will be updating this article as more announcements from car brands come in.
After President Rodrigo Duterte implemented an enhance community quarantine, there were plenty of concerns raised regarding the PMS and warranty coverage amid the COVID-19 pandemic.
Enhanced Community Quarantine: How does it affect your land travel?
Fortunately, many car dealerships prioritized the safety and well-being of their valued customers – first by temporarily closing their dealerships to avoid the further spreading of the virus, then extending the PMS and warranty of their valued customers. Also, there has been an extension to auto loan payments from local bank/
Here are the brands that implemented PMS and warranty extensions:
Toyota
On March 21, 2020, Toyota Motor Philippines released its public advisory regarding the 30-day extension of its customer's PMS and warranties. Moreover, the Japanese automaker also released a guideline on its 30-Day payment extension for qualified customers under Toyota Financial Services on March 19, 2020.
Lexus
Like Toyota Philippines, the warranties and PMS schedules for Lexus vehicles will also be given a 30-day extension.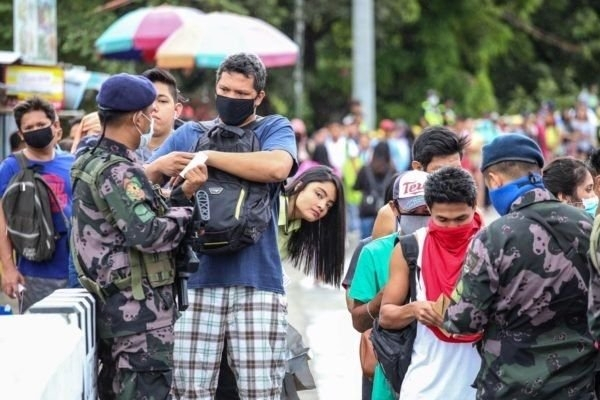 The Enhanced Community Quarantine is set to last from March 17 to April 13, 2020
Mitsubishi
Mitsubishi Motors Philippines Corporation announced that it's giving its customers a 30-day extension for warranties expiring within the quarantine period. The extension is valid until June 30, 2020. Moreover, PMS schedules that are supposed to fall within the quarantine period will be rescheduled within 30 days after the quarantine.
Ford
Ford Philippines is extending the vehicle warranty of its eligible customers, including those who availed of our Premium Extended Warranty, whose coverage will expire during the quarantine period is to up to one (1) month after the quarantine is lifted.
Honda
Honda also joined the conversation by extending the PMS and warranty of its valued customers. However, Honda Cars Philippines clarified that the extension is subject to validation under the Honda Standard Warranty Guide.
Chevrolet
Chevrolet took its extension to a higher level, as the American automaker extended the PMS and warranty by two months. Thanks to the exclusion distributor of Chevrolet vehicles which is The Covenant Company Incorporated or TCCCI.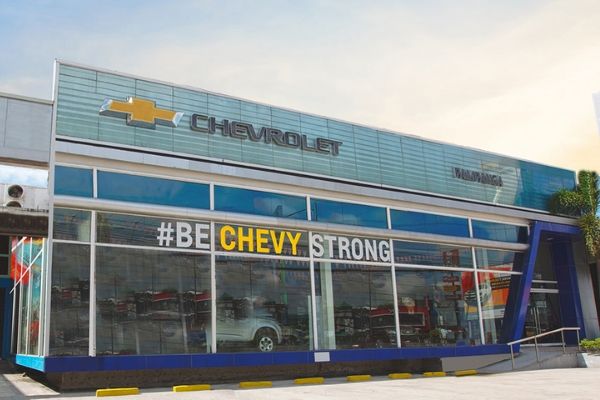 Chevrolet is working to ease car ownership woes amidst the current crisis with its 2-month extended policy
>>> Related:
Isuzu
Better late than never. Isuzu Philippines released a statement on March 23, 2020, regarding the extension of PMS and warranty coverage of its customers by 30 days. Isuzu clarified that the extension coverage is nationwide.
Kia
Kia Philippines, under the Ayala Group, gives owners with expiring warranties additional 30 days after lifting the enhanced community quarantine. PMS servicing schedules have been likewise extended for 15 days.
Hyundai
Hyundai also extends the warranties of all of its car models worldwide due to the COVID-19 pandemic. This, of course, includes the cars sold by Hyundai Asia Resources Inc., the official distributor of the brand here in the Philippines. For the Philippines, cars with warranties that might have lapsed during the ECQ will be given extended warranty coverage until May 31, 2020.
Mazda and Ssangyong
SsangYong's five-year warranty remains intact – so as Mazda's YOJIN3. These two car brands are both distributed by Berjaya Motor Philippines. If you haven't heard what YOJIN3 Mazda Total Care is, it is a new vehicle ownership program that started on January 1, 2013.
The program includes a 3-year free periodic maintenance service, 3-year roadside assistance, and a 3-year bumper-to-bumper manufacturer warranty. Both Mazda and Ssangyong are distributed by Berjaya Motor Philippines.
MG
While MG Philippines' dealerships are closed, Atty Alberto B. Arcilla, the company's President and CEO, said that their communications channels still remain open. That, of course, includes their 24/7 customer service hotline. He also says that the PMS schedules for all MG car owners have been adjusted to better suit the needs of their customers during these trying times.
Foton
Foton Motor Philippines advised that warranties expiring during the enhanced community quarantine and Preventive Maintenance Schedule due on the said period will be extended until June 30, 2020.
Suzuki
Suzuki Philippines extends warranties of its vehicles by three months as long as the owners follow the standard warranty policy, covering its automobile, motorcycle, and marine products. The company extends the PMS grace period by three months, as well. Moreover, Suzuki released a payment extension notice on March 20, 2020. 
Subaru
Motor Image Pilipinas, Inc. (MIPI), the official importer of Subaru vehicles in the Philippines, also announced that it's extending the previously-scheduled PMS by 30 days due to the COVID-19 crisis. Expiring warranties of Subaru vehicles will also be extended, but they're subject to MIPI's Standard Warranty Guidelines.
Nissan
Last but not least, Nissan Philippines, Inc. The Japanese automaker is extending for 30 days the warrant (subject to warranty validation) coverage and scheduled Periodic Maintenance Service for all qualified Nissan customers. 
Volkswagen
With most car repair shops and dealerships shut down due to the ECQ, you cannot get a mechanic to fix your car right now. To address this, Volkswagen is offering an emergency roadside assistance service available 24/7. Note though that this service is available only for cars purchased after December 1, 2015. Eligible vehicles are automatically included in this program, which will be available until the authorities will lift the ECQ.
The car brands that took the initiative in extending a helping hand all share one common denominator, and that is their wish to keep their valued customers safe and sound. These car brands are hoping to see their customers as soon as the quarantine is lifted.
Here at Philkotse.com, we value your interest in new car releases and the latest news in the auto industry. You can visit our website to find out more.


Rex Sanchez
Author