This is good news for Honda vehicle owners.
UPDATE (April 15, 2020): Honda Cars Philippines announced an update to its previous warranty and PMS schedules extension, which you can read about in this article.
Honda Cars Philippines, Inc. releases a public advisory saying that its dealerships will temporarily be closed. This left Honda customers questioning the Japanese automaker about their PMS or expiring warranties.
But just after three days, Honda released a public advisory about the extension on Periodic Maintenance Service and Warranty of its valued customers.
Enhanced Community Quarantine: How does it affect your land travel?
>>> Related: Latest COVID-19 news and updates
Honda Cars Philippines is giving a 30-day grace period to those customers with a schedule for preventive maintenance that lapsed within the current enhanced community quarantine (ECQ). The 30-day extension applies after the ECQ has been officially lifted, which is yet to be announced as of late. This is good news considering we are currently practicing social distancing and limited use of the roads.
Honda Philippines also reminded its customers to bring their Honda vehicles to its service centers as soon as the quarantine is lifted in order to maintain their good condition.
The extension also includes its customer's warranties. This means that Honda's valued customers will not lose a month with their warranties. But rather, their warranties are given a one-month extension also after the official lifting of the ECQ.
However, the extension is subject to validation under the Honda Standard Warranty Guide. It's a good way by Honda of showing their compassion to its customers by keeping them safe at all times.
>>> Related: 
Preventive maintenance can be costly. But, it actually has many advantages to it. Preventive Maintenance can improve your car's overall efficiency, pose longer asset life, and can lessen the chances of your car stopping in the middle of the highway which can be really inconvenient.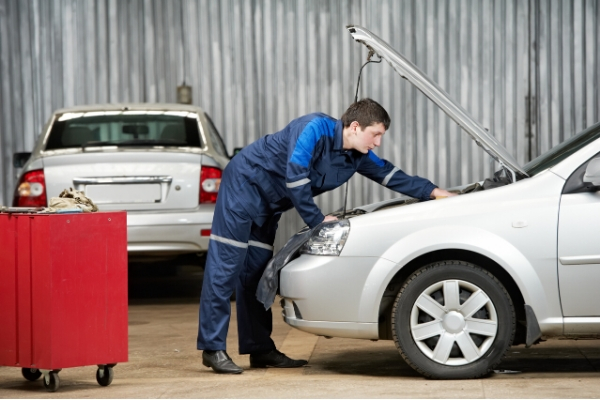 Preventive Maintenance reduces overtime costs
If you have any concerns regarding Honda's products and services, you can visit its official website at www.hondaphil.com.
Here at Philkotse.com, we value your interest in new car releases and the latest news in the auto industry. You can visit our webpage to find out more.
Know more about Honda

Car enthusiasts in the country are lucky to have a wide variety of Honda passenger cars, MPV, SUV, and vans offered by the HCPI. Some of the most popular Honda models are the Honda Civic, Honda City, Honda Jazz, Honda Accord, Honda CRV, Honda BRV, and Honda Odyssey. You can visit Philkotse.com to know more about Honda models, available promos, as well as the latest news, reviews, updaters specs, and other information on the website.

Rex Sanchez
Author
Rex found his passion for cars at a young age. He loves anything with an engine – which includes cars and planes. Right now, he is pleased to impart that passion for cars to a professional level under Philkotse as staff writer.