Check out the Ford Transit vans used in helping our frontliners
Ford Philippines responds to the current COVID-19 crisis by deploying its Ford Transit vans. These vans will be used for transporting our frontliners. 
Enhanced Community Quarantine: How does it affect your land travel?
"We are one with the nation in recognizing the important contributions of medical frontliners, our modern-day heroes, whose roles are very critical during this Covid-19 pandemic," shares PK Umashankar, managing director, Ford Philippines.
"With the Ford Transit, we are able to assist in their mobility needs so they can provide the much-needed medical care as soon as possible."
The Ford Transit Van
>>> Related: Toyota Philippines lends company vehicles for COVID-19 relief efforts
Ford partnered with Lifeline 16-911 for a lendout of the Ford Transit for the entire duration of the quarantine period to transport medical frontliners to Lifeline's various points of dispatch (LIFEPODS). Points of dispatch are standalone ambulance stations spread across Metro Manila that house the ambulance, equipment, and crew.
Lifeline 16-911 is the largest private ambulance and pre-hospital provider in Metro Manila that offers 24/7 emergency quick response ambulances, doctors on call, and patient transfer services. 
Ford has also lent another Ford Transit van to Asian Hospital in Muntinlupa City to shuttle medical workers from various pick-up points in the city to the hospital, and then back to designed drop-off points. The lendout will allow the medical frontliners to get to Asian Hospital faster and more conveniently to facilitate medical service delivery.
The automotive company is also looking to lend its Ford Ranger pickup trucks to partner-organizations to help transport food, supplies, equipment, and other essential goods.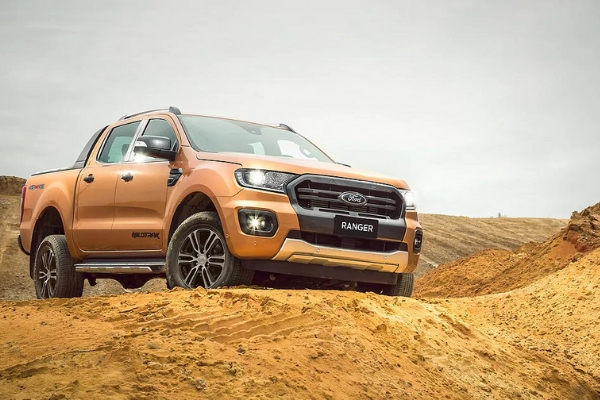 The Ford Ranger Wildtrax 4x4
Here at Philkotse.com, we value your interest in new car releases and the latest news in the auto industry. You can visit our website to find out more.
Know more about Ford Transit 2021

In 1965, Blue Oval brand Ford produced a light commercial vehicle - the Ford Transit. Initially, it was used as a cargo van; however, due to its versatile platform, it is now being used for other roles as well. One of its most known functions is being a passenger van. The fourth-generation Ford Transit can be capable of accommodating 15 occupants as a hauler. The Ford Transit is the American carmaker\s second attempt at providing a people-mover after its first venture at its Ford E-150 a few years ago. On November 27, 2019, the vehicle was launched under the Light Commercial Van & Bus segment (LCVB), which aims at certain businesses that require an automobile that can be used as a crew, passenger, even as a cargo van if the rear seats are all removed. The Ford Transit goes with the same price range as the Hyundai H350, Foto Toano, and Toyota HiAce GL Grandia Tourer at a P2M mark. The Ford Transit guarantees a practical package that is also not bare-bones as what vans are thought to be compared to all the passenger-ferrying vehicles. The 15-seater Ford Transit is offered in three color options - Magnetic Metallic, Moondust Silver, and Frozen White. It also comes with a single powertrain option.

Rex Sanchez
Author