Should these luxury and performance brands start making these concepts?
Pickups are so popular not only in the U.S. but also in other parts of the world including Australia and the Philippines. In Australia, pickup trucks are called utes, short for utility vehicles.
The first Australian ute was released by Ford Australia in 1934 after an unnamed wife of a farmer in Australia asked for "a vehicle to go to church in on a Sunday and which can carry our pigs to market on Mondays."
Since then, trucks from different car brands have been evolving to cater to the different needs of their consumers. Pickup trucks are slowly getting accepted globally as a daily driver rather than a truck used for transporting goods or for any business means.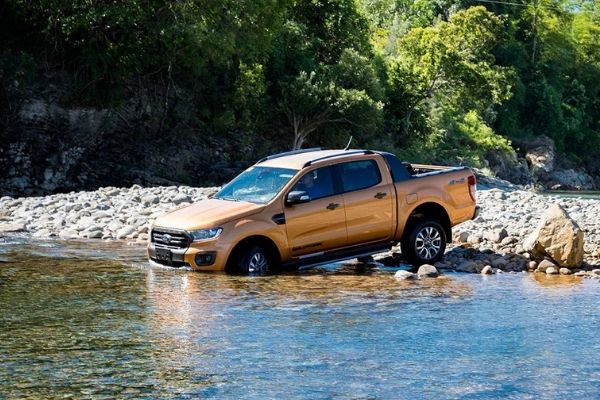 Every weekend is fun in the sun especially if you live in the provinces while owning a pick-up truck
However, not all car brands have their own pickup trucks. Some car brands like Ferrari or Rolls-Royce are primarily focused on doing what they do best.
But have you ever wondered what would a pickup truck version look like if car brands make one? Australia's BudgetDirect has got some cool pickup concepts for brands that refuse to make one.
Rolls-Royce
Rolls-Royce is known for luxury and its suicide doors – that's why BudgetDirect decided to add this detail to the pickup version patterned from Rolls-Royce Wraith.
If an exclusive Rolls-Royce umbrella comes with its production units, then this concept would have Hermes luggage bags, a throng of shotguns and rifles for hunting season, and maybe a keg of your favorite liquor.
Breaking the off-roading trend with a luxurious look from this Rolls-Royce pickup rendition | via BudgetDirect Australia
Ferrari
This Ferrari pickup truck is patterned to the Portofino. It's a 2-seater but the folding hardtop roof of the Portofino was replaced with a fixed unit.
Under the hood, the pickup truck concept of Ferrari is powered by a twin-turbocharged 3.9L V8 motor mated to a 7-speed dual-clutch transmission and it has a rear-wheel drivetrain.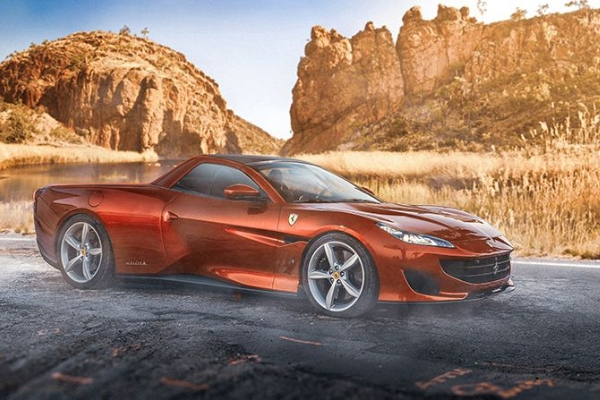 Bet you haven't seen a high-performance sports car transformed to a pickup truck before | via BudgetDirect Australia
Audi
This pickup concept of Audi is inspired by the grille, bonnet, windscreen, and underpinnings of the RS4 Avant. The Audi pickup uses a 2.9L twin-turbocharged TFSI engine capable of producing 444 hp and 600 Nm of torque.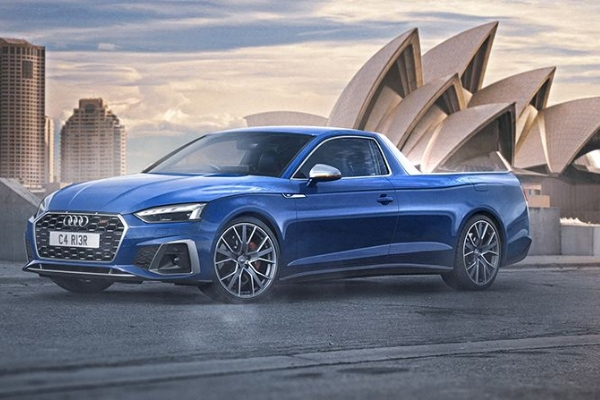 This Audi pickup concept can run from zero to 100 in around 4.1 seconds with a full load of cargo | via BudgetDirect Australia
Chevrolet
The Chevrolet Camaro is getting a pickup concept with the BudgetDirect Australia's rendition. The rendition doesn't look bad at all considering it has the muscle car and retro-classic appeal of Chevy's iconic El Camino.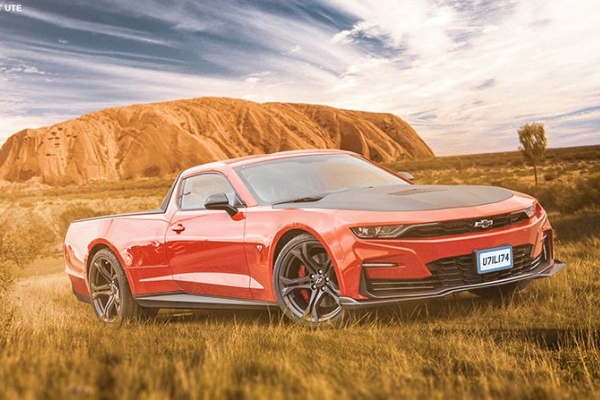 Looking at this Chevy makes us want to drive down the highway with a cowboy hat and a guitar on the side | via BudgetDirect Australia
>>> Related: [Philkotse pick] 9 must-have accessories for your pickup in 2020
Dodge
Since the Dodge Challenger and Charger have been a significant car to the racing scene, the rendition pickup truck comes with two seats and a long bed to carry an extra set of racing tires.
Add the supercharged V8 from the Dodge Hellcat and this pickup truck surely brings something new to the table.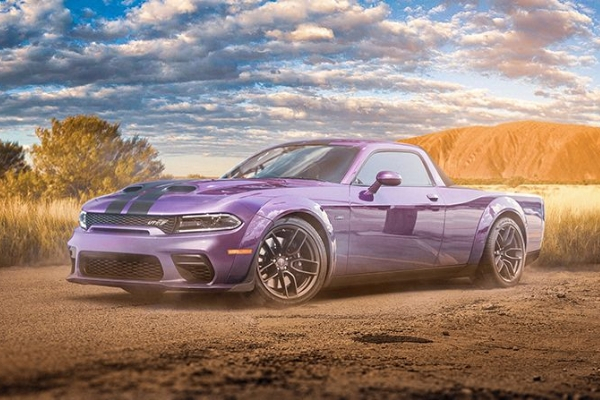 Drag racing in one of these sounds like an awesome experience | via BudgetDirect Australia
>>> Related: [Philkotse pick] Top 10 Best-in-value used 4x4 vehicles
Honda
If you're rendering a Honda pickup truck, then the Honda Civic should be the go-to reference, with a turbocharged VTEC motor capable of producing 305 hp.
The rendition's wheel arches closer to the shoulder line, giving it a low-riding, sporty vibe we usually see from the mod scene in Civics.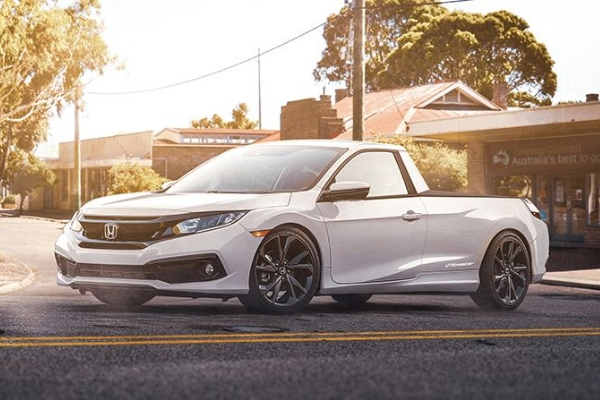 New projects to build for Honda lovers | via BudgetDirect Australia
Although there's already a Honda pickup truck in the form of the Honda Ridgeline, that remains to be sold here in the Philippines.
Renault
The practicality and comfort the Renault Megane is apparent in this pickup concept. The Renault pickup is powered by a 1.8L 4-cylinder turbocharged engine and is the smallest among the list.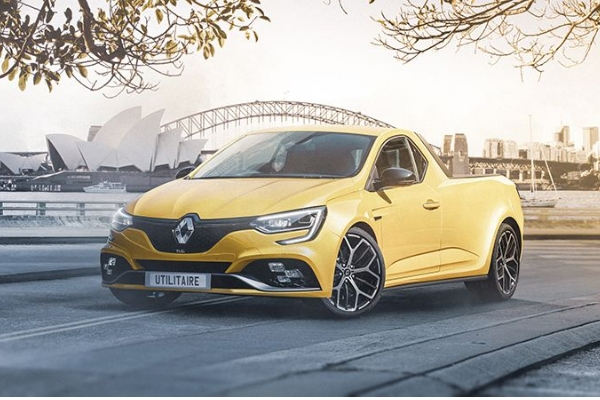 Will this pickup concept put Renault on the map? | via BudgetDirect Australia
>>> Related: The top five best pick up trucks in the Philippines in 2020
Tesla
With Elon Musk's vision of revolutionizing how we see cars today, this pickup concept gives off the most futuristic features among the list. This rendition is based on the Tesla Roadster V2.0 and is hoped to produce a whopping 10,000 Nm of torque.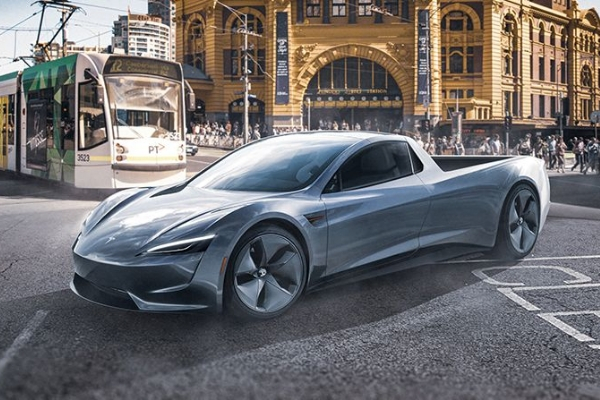 Combining Musk's ambitious mind and SpaceX's technologies, this concept pickup truck is not far from reality | via BudgetDirect Australia
Here at Philkotse.com, we value your interest in the automotive industry. You can visit our website to find out more.
Know more about Ferrari

In the Philippines, Motostrada Inc. located at the Bonifacio Global Center, Taguig City is the official distributor of renowned Ferrari cars nationwide. Aside from modern releases, they also offer pre-owned automobiles and provide maintenance programs for your prized possession. If you're searching for a more convenient way to browse Ferrari cars, go online and visit Philkotse.com. The user-friendly site has a wide selection of new and old models plus, you can enjoy exciting promos and deals. Also, know the latest news, reviews, and information about your other favorite car brands.

Rex Sanchez
Author