Should MG Philippines bring in MG Extender 2020 pickup truck?
MG Extender 2020 is the manufacturer's first-ever pickup truck. It's based on the Maxus T60 and many are saying that one of its variants is as powerful as the Ford Ranger Raptor. Should MG introduce it here in the Philippines?
For 2019, MG Philippines sold a total of 5,085 units which is around 1.24 percent of the total Philippine car sales that year.
That being said, MG Philippines is undoubtedly becoming a popular brand, concluding last year as one of the 10 bestselling car brands in the Philippines.
Currently, however, MG's local model lineup consists mainly of crossovers like the MG ZS and the MG RX5, which are undoubtedly its most popular models. MG also sells one subcompact sedan, the MG 5, and the very sporty MG 6 liftback, compact sedan.
2020 MG Extender Pickup Truck
What about pickup trucks? These vehicles are popular in the country right now. In fact, Filipinos bought a whopping 56,196 units in 2018 alone.
Why? This is due to several key reasons, one of which is the excise tax exemption on pickup trucks, and another is that many of us need a practical vehicle that can haul, and yet comfortable enough for sitting in traffic.
So, this begs the question, should MG introduce its pickup truck, the MG Extender 2020 here in the Philippines? To answer that, let's take a close look at the Extender first.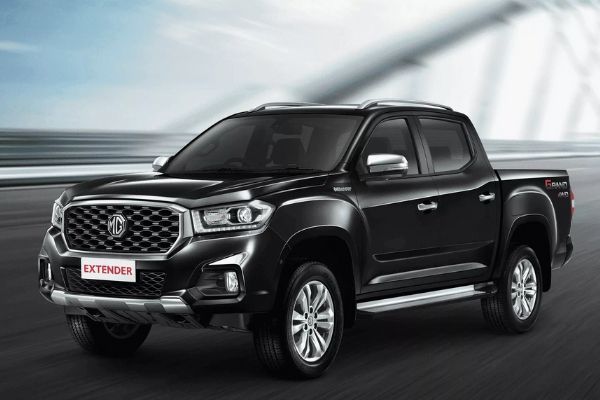 The MG Extender. MG and pickup trucks...who would've thought
MG Extender: The Chinese Raptor
Based on the recently-launched Maxus T60, the MG Extender is a midsize pickup truck initially introduced a year ago (2019) in Thailand.
It comes with several engine options: a 2.0-liter turbodiesel that can make 160 horsepower and 375 Nm of torque, and a twin-turbo version of the latter which can produce up to 215 horsepower and 480 Nm of torque. And yes, that's why we called it the "Chinese Raptor."
The two Extender variants which use either of the engine choices can also come with either 4x2 or 4x4 drivetrains.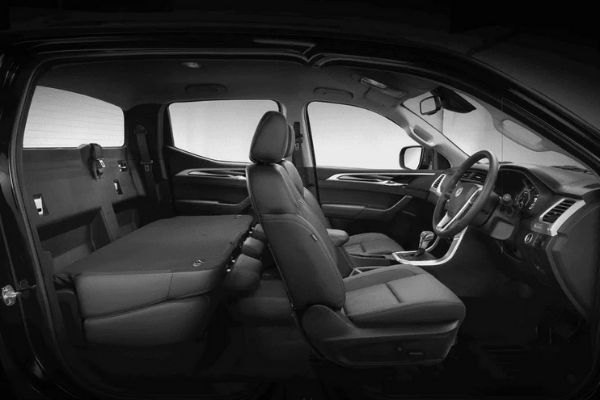 The interior is pretty simple and utilitarian but from the picture alone you can see that it's spacious
Unlike the Ford Ranger Raptor, however, the MG Extender's suspension system consists of an independent double-wishbone for the front and a very traditional rear dependent leaf-spring at the rear.
So, scratch that "Raptor" part. Instead, it's actually more similar to the Wildtrak Biturbo which can actually haul more stuff than the Raptor.
So, does this mean that the Extender is a great truck? Yes, we think it has the potential. But should MG Philippine sell it locally?
>>> Check out for most updated MG price list in the Philippines
MG Extender 2020: It might already becoming
According to Lyn Buena, the executive vice president of The Covenant Car Company Incorporated, the local distributor of MG cars, it's only a matter of when.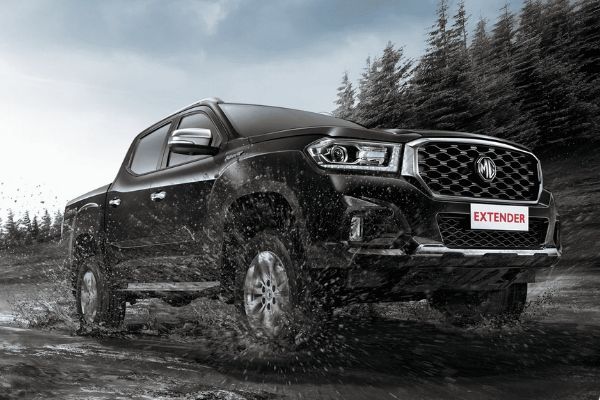 Like you, we're very excited for more news about the Extender
For us, introducing the Extender here in the country would enable MG Philippines to obtain for a large chunk of the very significant, local pickup truck market segment.
After such a move, the Extender would then compete against the likes of said top 5 best pick-up trucks in the Philippines: Ford Ranger, Toyota Hilux, Isuzu D-Max, Nissan Navara, and the Mitsubishi Strada.
As such, we can only wait, and for those of you, who would like to wait with us, keep reading here on Philkotse.com for more updates. 
Author
Cesar learned how to drive a car years before he got his license. Today, he's still looking for that perfect '90s Japanese coupe to drive into the sunset while listening to Crazy Little Love by Nuage. Also has a thing for badass off-road vehicles and weird engine swaps.