It has size, power and luxury at a price that the competitor can't match. Will the Philippine market give the MG RX5 2020 a fair chance?
In this review...
Introduction

Exterior

Interior

Engine and Performance

Safety Features

Price & Variant

Specs

Conclusion
1. MG RX5 2020 Philippines Review: Introduction
Morris Garages or MG is experiencing a resurgence of late, thanks in large part to having a new distributor in the Philippines, in the form of The Covenant Car Company, Inc (TCCCI). Remember when a little more than a year ago, MG's previous distributor released a marketing campaign that targeted younger audiences by effectively antagonizing the older age group?
It may have been a surreal period, but the essence was right on the money; the only way for MG Philippines to make a significant dent in the local industry is to cater to the younger demographic. You know, people our age.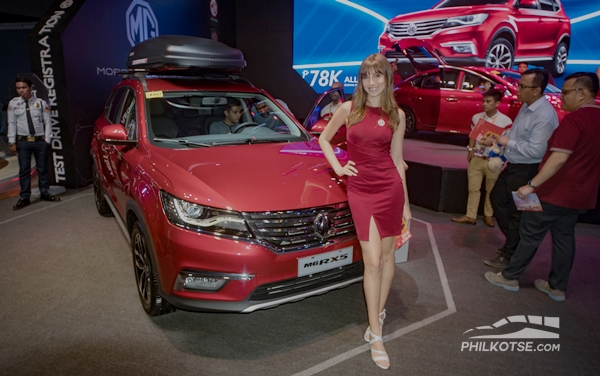 An understated design that caters to more European sensibilities
As such, MG has been offering a great line-up of vehicles that offer substantial value propositions, while being steeped in technology. They know that their target market is composed mostly of young professionals and start-up families, hence the lower price tags compared to their contemporaries.
One of their offerings is the MG RX5, their contender to the well-established compact SUV segment that has been long dominated by the likes of the Hyundai Tucson, Honda CR-V, and Toyota RAV4. The RX5's specs and dimensions are practically similar to those on the competition, with one important distinction: it undercuts everyone else in terms of price.
MG RX5 CENTER
Today, we have prepared MG RX5 2020 Philippines Review, in the top-spec Alpha trim. Let's get started with Philkotse.com to explore this family car.
2. MG RX5 2020 Philippines: Exterior Review
The 2020 MG RX5 exterior was designed to compete in a rather lucrative segment. Before the Ford Ecosport, Toyota Rush and Honda BRV disrupted the market by pushing the boundaries of how small an SUV can be, the compact SUV segment was your go-to choice for runabout machines that presented a compromise between road cars and trail warriors.
But they all went upmarket, got significantly more expensive and alienated younger buyers. The MG RX5 remedies this by offering a car with familiar compact SUV dimensions; the RX5 actually measures bigger in every way than the Hyundai Tucson, hewing closer to the already-massive-for-its-segment Honda CR-V.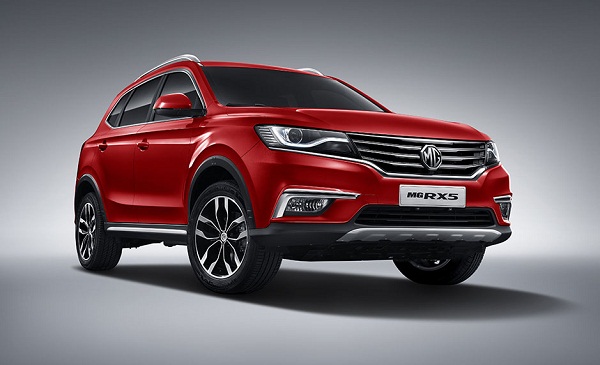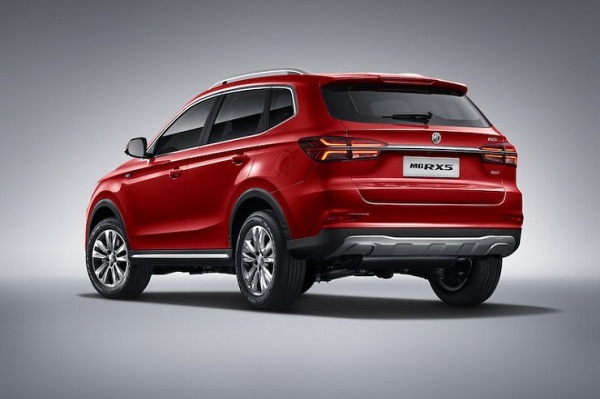 The MG RX5 is bigger and more masculine looking than the Hyundai Tucson
Buyers who wish to have the best bang for their buck on SUVs yet don't care much for the current trend of subcompacts will see this as a plus.
The MG RX exterior design, though, is nothing to write home about. I wouldn't go as far as to say it is derivative. There are only so many ways you can work a 2-box design; there's just no "it" factor. The horizontal grill Is adorned by chrome slats, with the MG badge tacked on, and flanked by boxy headlamps.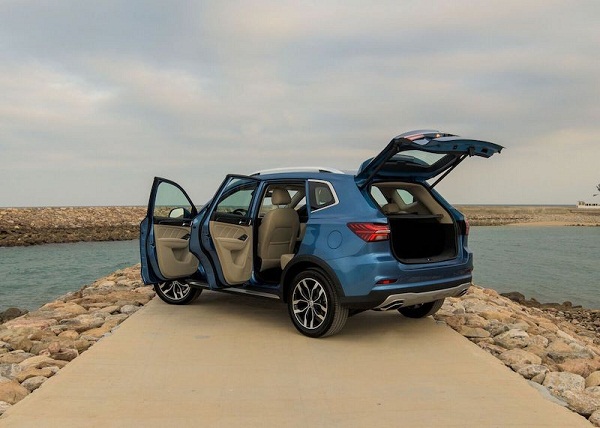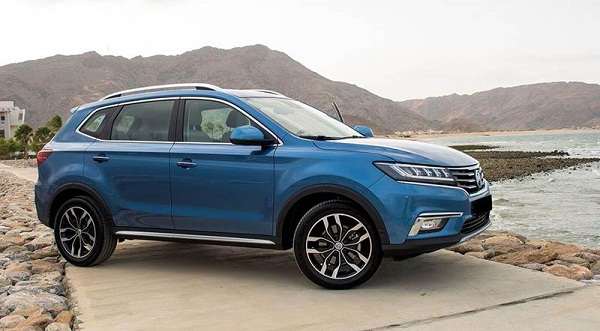 2-box designed style of the MG RX-5
Projector-type to be sure, albeit of the halogen persuasion. They do have LED daytime running lamps, which I feel breaks the monotony of the fascia's design. The entire body doesn't evoke much emotion as it just consists of lines and right angles, although the contrast is achieved by the plastic cladding on the wheel arches that house sporty 18-inch wheels, and plastic skid plates in the front and rear bumpers.
Another plus is the pair of LED tail lamps outback. All in all, there's nothing overtly impressive nor offensive about the design and it might actually work with its prospective buyers, just don't expect to turn a lot of heads in this one.
October hottest deals
₱198,888
Cash Discount
MG RX5 Alpha
Nationwide
Get Promo
View Detail
Zero
Downpayment
MG ZS Style
Nationwide
Get Promo
View Detail
₱90,000
Cash Discount
2021 MG ZS 1.5 Style AT
Nationwide
Get Promo
View Detail
₱90,000
Cash Discount
2021 MG ZS 1.5 Style MT
Nationwide
Get Promo
View Detail
YOU MAY WANT TO READ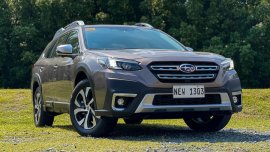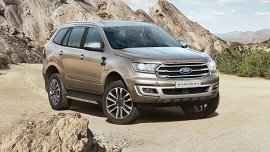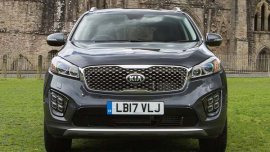 3. MG RX5 2020 Philippines: Interior Review
Stepping inside the MG RX5, I was pleasantly surprised by what I found. Just like a shy kid at school, the RX5 isn't what you might call a power dresser, but deep inside it holds a sense of sophistication and wisdom beyond its years. Seats, interior trim and door panels are all awash with a clean beige motif.
The upholstery is awash in leather, while the dashboard and door trims have soft-touch plastic in all the important touchpoints. More points are scored by the implementation of faux-wood trim at the bottom of the center console around the shifter and the door panels. I'm normally wary of such an accent, but I have to admit that it adds a sense of luxury and taste.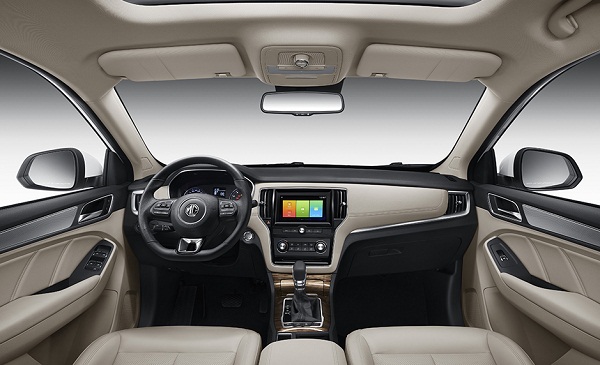 MG went all out with the design and materials on the 2020 MG RX5
The steering wheel is also nicely padded with black leather and has all the convenience buttons you need to control your infotainment system. Space in the back is excellent, with headroom for ages; given my large frame, I can say you could fit three of me in relative comfort on the second-row seats.
Rear passengers will also appreciate having their own A/C vents, a necessity in this day and age with the prospect of extended summers looming on the horizon.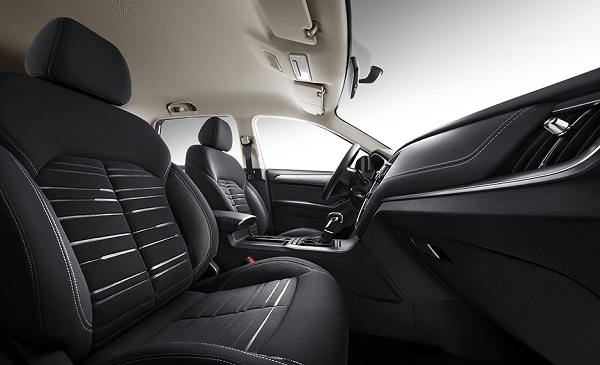 The cabin is awash in leather
The infotainment system is nothing to sneeze at either, as the MG RX5 interior comes standard with an 8-inch capacitive touchscreen integrating Apple CarPlay at no extra charge. It easily pairs with your iPhone, providing screen mirroring capabilities whiile blasting out audio on the six speakers (which are quite loud, I might add).
There's also automatic climate control, complementing the very good NVH levels. Driving the RX5 on busy city streets, the noise was kept steadily at bay. MG has worked hard to assure people of superb build quality, fit and finish on their line-up, and the RX5 is no exception.
>>> Suggested car comparison of other vehicles in the SUVs segment:
4. MG RX5 2020 Philippines: Engine and Performance
Here's where things can get a bit tricky. The motivation for the RX5 comes from a Euro 5-compliant 1.5-liter turbocharged engine that makes a healthy 167 hp and 250 Nm between 1,700 and 4,400 RPM. It sounds like a great engine on paper, somewhat compensating for the disappointment over having no diesel option.
Still, when pitted against the Honda CR-V Diesel, the RX5 still makes a comparable power output. The idea of putting a small displacement engine on a compact SUV and turbocharging the hell of it is by no means an original idea by MG, but it has yielded proven results. It's when you start driving the car that you realize things might take some getting used to.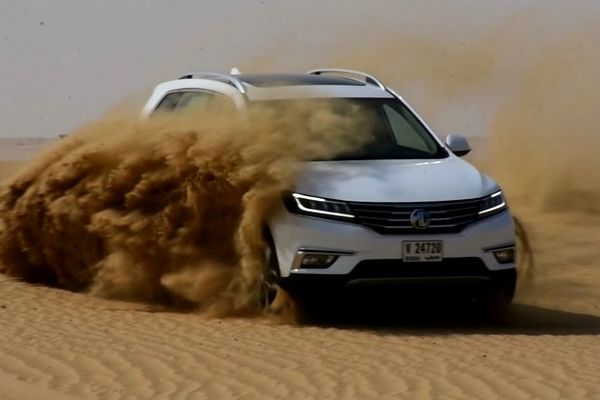 Powerful yes, but for off-road vehicle, this is not
The MG RX5 2020 comes with a 7-speed TST dual-clutch transmission, traditionally found in high-end sports cars like Porsches, and we're glad to see the technology trickle down to more mass-market vehicles. One big gripe I have with the transmission though is its tendency to be quite jerky in stop-and-go traffic.
Imagine a new driver riding the clutch and letting go of the pedal too late or too early, and being rewarded by shudders and gear grinding as a result; that's pretty much what goes on in the RX5. I find the learning curve tedious and unnecessary. Get up to speed, though, and the transmission shines; the engine is getting into boost below 2,000 RPM.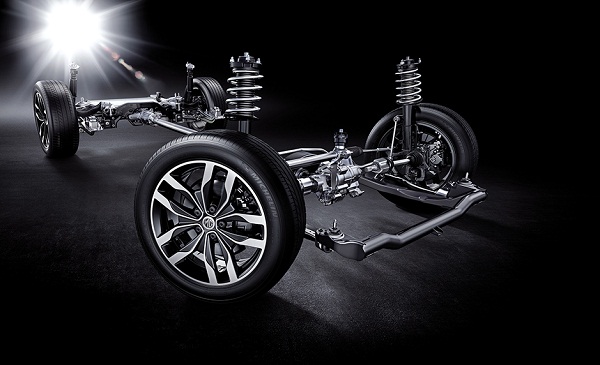 No more bumpy ride thanks to the multi-link suspension system
You can still feel a significant amount of turbo lag, which made even more pronounced by the small displacement engine, but once you get into the power band, get ready to hang on. It seems the RX5 is more of a highway cruiser than a city car, then. Fuel economy is just alright, with heavy traffic returning around 7-8 km/l, jumping to 11-12 km/l on the highway.
If you want better figures, you can train your right foot to keep the engine speed from reaching 2,000 RPM to keep the turbo from spooling.
>>> Check our Cars for sale section to look for other variety of affordable options
5. MG RX5 2020 Philippines: Safety Features
With the current market being more particular about safety features, the 2020 RX5 does not disappoint. Standard on the RX5 Style is dual front airbags, antilock brakes with electronic brakeforce distribution, alarm system with immobilizer, rear parking sensors paired with a parking camera, automatic door locking mechanisms and ISOFIX anchors.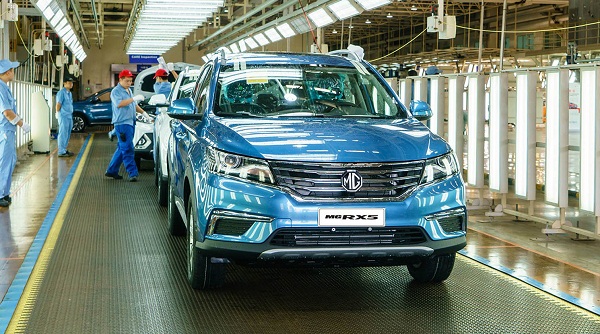 MG Vehicles undergo stringent quality and safety standards
Additional driving aids are also present, such as Cornering Brake Control, Stability Control, Hill-Hold Assist with Auto-brake hold. Hill Descent Assist, onboard tire pressure monitors, and a steering wheel return reminder.
6. MG RX5 2020 Philippines: Price & Variant
| | |
| --- | --- |
| Variant | Price |
| MG RX5 Core MT | P1,058,888 |
| MG RX5 Style TCT Dual Clutch | P1,228,888 |
| MG RX5 Alpha TCT Dual Clutch | P1,298,888 |
>>> Get full price list of MG Philippines for the latest change in the price of all MG models
7. MG RX5 2020 Philippines: Specs
Overall

Name

MG RX5 Alpha TCT Dual Clutch

Body Type

Compact SUV

Dimensions

Length

4,545 mm

Width

1,855 mm

Height

1,719 mm

Wheelbase

2,700 mm

Turning Radius

5.9 M

Weight

1,876 Kg

Number of Doors

5

Number of Seats

5

Engine

Engine Type

1.5 L 15E4E I4 turbo (petrol)

Displacement

1,490 cc

Number of Cylinders

4

Number of Valves

16

Transmission Category

7-Speed TCT Dual Clutch

Performance

Power Train

Front-Wheel Drive

Max Output

167 hp @ 4,000 rpm

Max Torque

250 Nm @ 1,700 – 4,400 rpm

Top Speed

190 km/h

0-100 kph

7.9 seconds

Fuel Type

Gasoline

Fuel Capacity

55 L

Features

Wheel Material

Alloy

Wheel Size

235/50/R18

Air-Conditioning System

Automatic Climate Control

Entertainment System

8-inch Touch-screen with Apple CarPlay

Connectivity

USB/AUX/Bluetooth

Safety Features

2 SRS Airbags
ABS with EBD
Stability Control
Auto Brake Hold
Anti-Roll Protection
Cruise Control
TPMS
Engine Immobilizer
Reverse Camera
Parking Sensors
Automatic Door Lock
ISOFIX anchors
Electric Parking Brake
Smart Key Entry
>>>Visit the nearest MG Philippines dealerships for latest promos, financing options, etc
8. MG RX5 2020 Philippines Review: Conclusion
Looking at that extensive spec sheet for the 2020 MG RX5 Alpha, you can appreciate the level of kit that MG endowed their compact SUV with. Apart from having just dual front airbags and none of those fancy semi-autonomous driving aids, the MG RX5 undercuts all its rivals.
I find it easy to recommend the car to anyone in the market for an alternative to the Hyundai Tucson, Kia Sportage and the much more expensive models such as the Honda CR-V, Toyota RAV4, Mazda CX-5, even the Subaru Forester.
If you can get over the fact that that you're buying from a less-established brand, you'll be rewarded with a class-leading 5-year/100,000km warranty for your peace of mind. The MG RX5 proves that you can definitely have it all.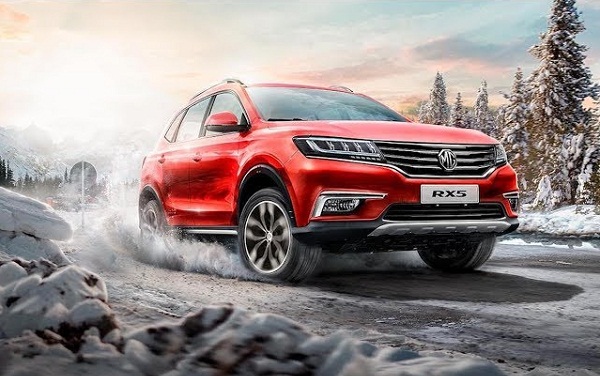 I'm a sucker for simplicity and a good bargain
We've got extensive listings in our MG cars for sale section for the best deals of the  MG RX5 and other MG models. Contact our reputable and verified dealers to drive one home now!

Roy Robles
Author