MG HS 2020: An affordable crossover that Filipinos need
The new MG crossover has a lot of potential in storming the compact crossover segment. Check out the new MG HS 2020 right here!
The MG brand may not be familiar to everyone, but did you know that they have been around for almost a century? The amount of credibility the brand has will surely take them to the top.
In the Philippines, MG has made a sweeping comeback in 2018, which took Filipino car buyers by storm with its competitive pricing and value proposition.
MG HS 2020: Australian first drive
MG has been making a lot of movement recently – and MG HS is arguably the best production vehicle they have made so far. Bound to rival against the Toyota RAV4 and Honda CR-V, the HS promises uncompromised value for your hard-earned money. Let's take a look!
2020 MG HS: First thoughts on the design
If there is a phrase to describe the MG HS, that would be "surprisingly good."  We can't deny that MG makes an excellent job of making their cars look good. Looking at the HS, it may remind you a little bit of Mazda cars – especially the Mazda CX-5.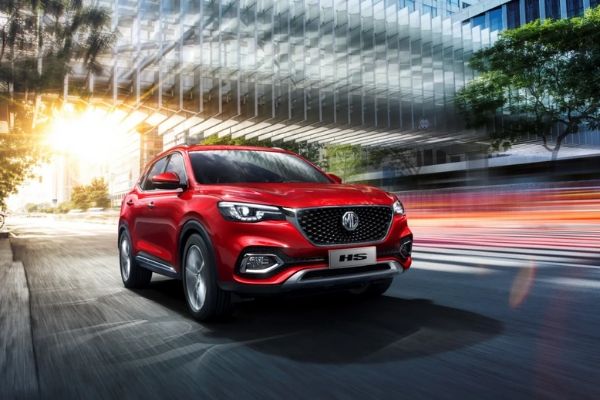 MG badge fits perfectly with massive grilles
There are two exhaust pipes at the rear, giving the HS crossover a sporty design. Paired with those aggressive-looking LED daytime running lights at the front, the MG HS really came to play.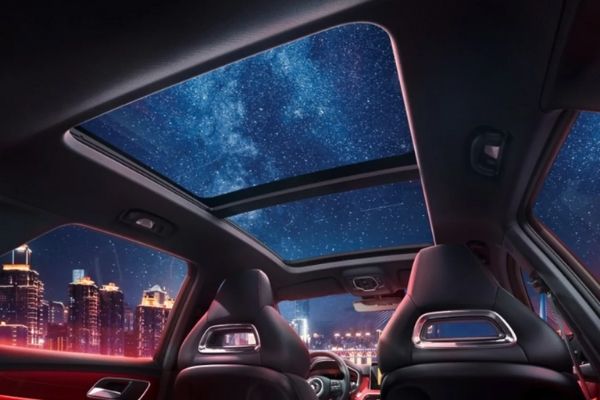 This panoramic sunroof looks stunning
2020 MG HS: Get your money's worth
The MG HS 2020 has a 10.1-inch infotainment screen with Android Auto and Apple CarPlay, with a touchscreen interface for climate control. MG takes pride in its very own Advance Driver Assistance System that they call MG Pilot.
The feature includes active emergency braking, lane keep assist with lane departure warning system, blind-spot detection, and active cruise control.
We can't help but notice the red button placed on the steering wheel that says "Super Sport." Activating this mode instantly gives you the full power of the 1.5L turbocharged engine with 162 hp and 250 Nm of torque.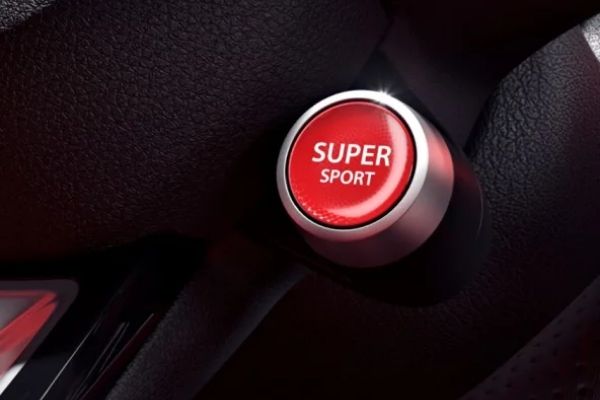 Check out the "Super Sport" mode button on the HS' steering wheel
The interior has a great balance between soft-touch plastics and leather finishes, making the interior look premium and keeping the crossover as affordable as possible. There's plenty of legroom and headroom, too, plus there's an awesome panoramic sunroof.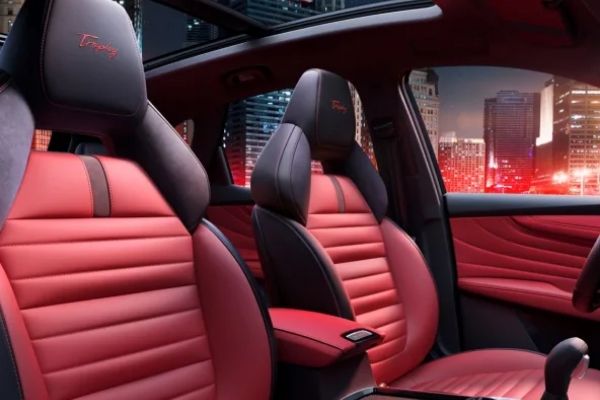 MG did an excellent job designing these seats
MG HS 2020: Conclusion
Stylish and affordable – these are the two qualities we can describe the new high-quality MG HS. For its price point, you'll be expecting something practical and reasonable.
But MG HS definitely raised the bar on this one. If this crossover went out for sale, we would definitely recommend you to buy one for yourself.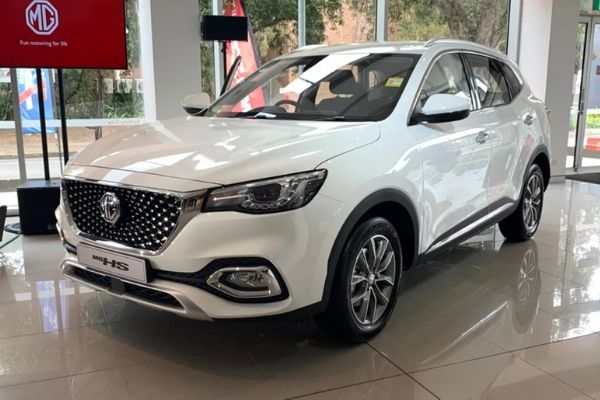 The white color looks neat!
>>> Click here to update the latest changes in MG Philippines price
There is no official release yet for the MG HS here in the Philippines so the following prices are based in Australia – 30,990 AUD (Php 976,585) for the basic variant and goes up to 33,990 AUD (Php 1.071 million) for the high-end variant.
Think about this – just imagine how far the MG HS can go if the Philippine prices were to be competitive.
Author

Rex found his passion for cars at a young age. He loves anything with an engine – which includes cars and planes. Right now, he is pleased to impart that passion for cars to a professional level under Philkotse.