The Chinese automaker had help from a powerhouse brand.
Geely is very much a Chinese automotive brand, based in Zhejiang. But if you're still holding on to the long-standing belief that Chinese cars aren't worth considering, think again.
One look at Geely's Coolray and Azkarra models reveals styling and technology that take their cues from European influences, and at the forefront of these is Volvo.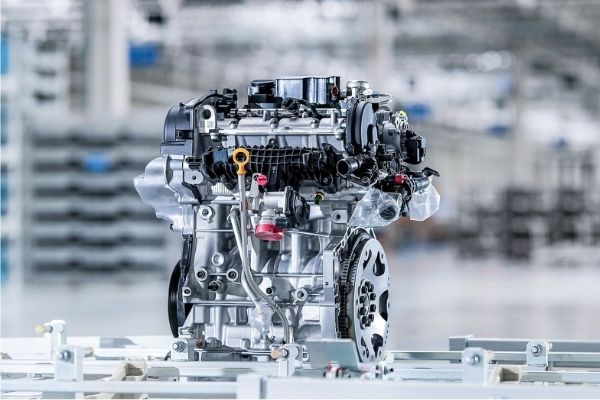 A Chinese car that runs on Euro power? Don't mind if we do
Yes, that Volvo, the same one that introduced three-point seatbelts and side-impact airbags. Geely acquired ownership of Volvo in 2010 and has since benefitted from the Swedish carmaker's expertise in engine technology.
Volvo's background was forged from its successes with the Polestar performance brand at the World Touring Car Championship (WTCC) and the World Touring Car Cup (WTCR), winning races with a 2.0L four-cylinder engine. Both Volvo and Geely then set their sights on developing smaller-displacement engines that developed more power.
Why three-cylinder engines?
The new Volvo Engine Architecture (VEA) revolves around a three-cylinder engine as the platform. With an eye towards use in compact and hybrid models, Volvo and Geely chose the three-cylinder layout for its inherent efficiency, the smaller footprint easily accommodating hybrid systems, apart from giving designers more freedom.
The engine's lighter weight is also an advantage in fuel economy and made it easier to achieve a more balanced chassis in front-wheel drivetrains.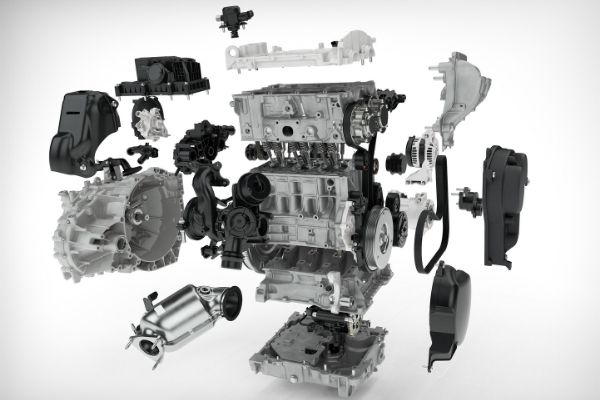 NVH reduction was a priority in developing the Volvo Engine Architecture (VEA) platform
One disadvantage of odd-numbered cylinders is the vibration they produce, both during idle and under load. Volvo leveraged its experience in using five-cylinder engines for the premium market and focused on mitigating noise, vibration, and harshness (NVH) levels during the development of VEA.
Geely's 1.5TD engine used by the Coolray and Azkarra features technologies such as counterweighted crankshafts, low-noise timing belt, dual-mass flywheel with centrifugal pendulum absorber damper, and asymmetric oil pump impeller.
These have brought down perceptible NVH levels to a minimum, rivaling even models equipped with four-cylinder engines.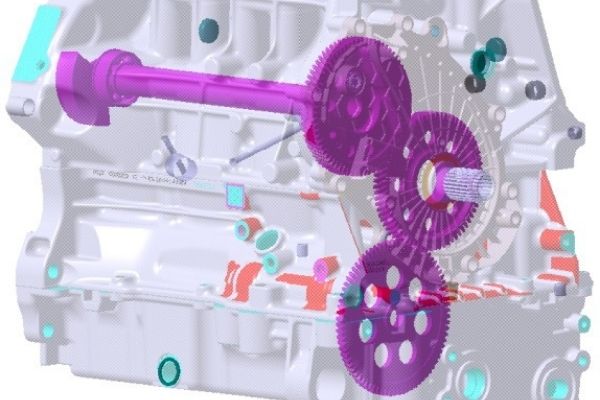 A balancer shaft is one of the features used to counter the noise and vibration
Further reductions are possible when electrified systems are installed. As mechanical vibration is most commonly felt during engine start-up and idling, a hybrid electric system makes ignition near-instantaneous, with the electric motor providing assistance during low-speed driving.
Giving more power and beyond
With efficiency and quietness achieved, the next step was squeezing out more power. All engines under the VEA line can accommodate turbochargers, superchargers, and electric systems. Forced-induction variants can reach up to 300 hp and 420 Nm of torque, and can easily outperform high-performance V6 engines when combined with electric power.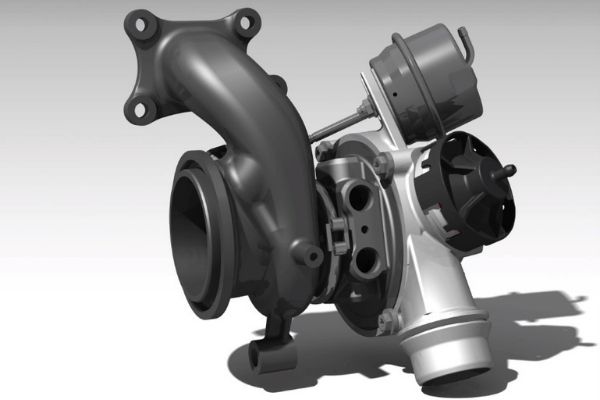 The 1.5TD is designed to carry both forced-induction and electrified systems
However, power isn't the sole benchmark of a good engine, and Geely places further emphasis on controlling the right amount of power at the right time. The VEA architecture allows for quick response at low speeds in urban driving. At high speeds, turbo lag is virtually absent, with the 1.5TD engine providing linear power output similar to larger, naturally-aspirated engines.
>>> Related: Watch how this Geely-owned plant makes Volvo, Polestar, Lynk & Co. cars
Development and production
The Geely's 1.5TD arrival was a result of efforts undertaken by Volvo in its R&D facilities and the China Euro Vehicle Technology (CEVT) in Gothenburg, as well as the Geely Research Institute in China. So far, Geely has developed three base variants, with native support for mild hybrid electric vehicle (MHEV), hybrid electric vehicle (HEV), and plug-in hybrid electric vehicle (PHEV) powertrains.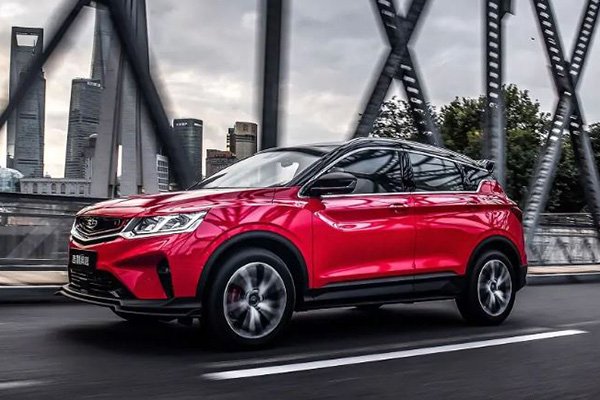 Volvo performance and reliability at an affordable price point
Extensive testing and refinement have resulted in a three-cylinder engine designed to last 15 years or 350,000 km, well beyond the industry standard of 10 years or 200,000 kms. In addition, the 1.5TD can potentially comply with future implementation of the stringent Euro 7 emissions regulations.   
The next time you see a Geely Coolray or Azkarra on the road, it's easier to appreciate and marvel at all that technology working under the hood.                      
The inside stories on the hottest cars all await you at Philkotse.com.

Joseph Paolo Estabillo
Author