Cleaner air leads to safer and more enjoyable drives.    
Volvo is known for its contributions to automotive safety, innovating features such as the modern three-point seatbelt, side and curtain airbags, and rollover protection system. Now it goes a step further by tinkering with the air you breathe inside the car.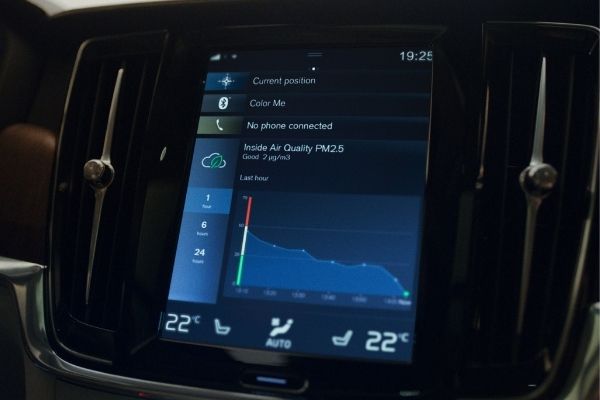 Volvo has launched its world-first Advanced Air Cleaning technology for its 90 and 60 Series models
The Swedish carmaker has introduced Advanced Air Cleaning technology for its 90 and 60 Series models that are based on the Scalable Product Architecture (SPA) platform. While the concept of cabin air purification has never been exclusive to Volvo cars, what makes its system a world-first is the inclusion of a sensor that measures PM 2.5 levels inside the cabin.
PM (particulate matter) 2.5 is a globally-used standard of air quality, measuring the number of airborne particles that are two and a half microns in diameter. Objects in this size range can enter the respiratory tract, leading to a wide range of health problems. Many cities around the world have to deal with PM 2.5 levels which exceed acceptable levels established by the World Health Organization.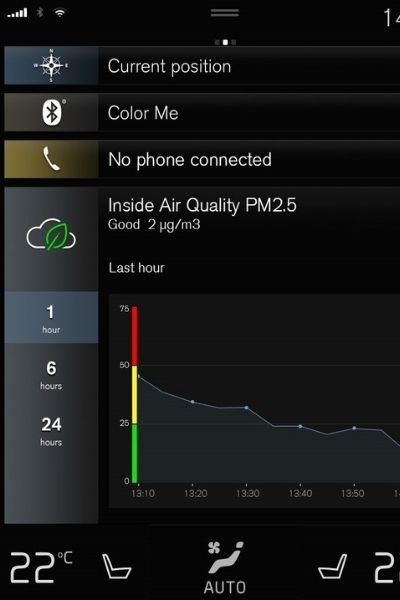 The system lets drivers know the PM 2.5 levels inside the cabin in real-time
This is where Volvo comes in, optimizing interior air quality using a synthetic fiber-based filter combined with ionization, keeping up to 95 percent of PM 2.5 particles out of the vehicle's cabin. Should the system determine that the outside air is too contaminated, it will automatically engage recirculation and purification inside. The resulting cleaner air helps boost driver concentration for safer drives, apart from reducing the negative health effects of air pollution.  
The accompanying Volvo On Call smartphone app also lets drivers monitor the car's actual PM 2.5 levels in real-time, allowing them to schedule an extra cleaning of the cabin air before the journey when necessary. Volvo is also working to reduce emissions from organic substances used in its cabins, as well as reducing the amount of allergy-causing materials.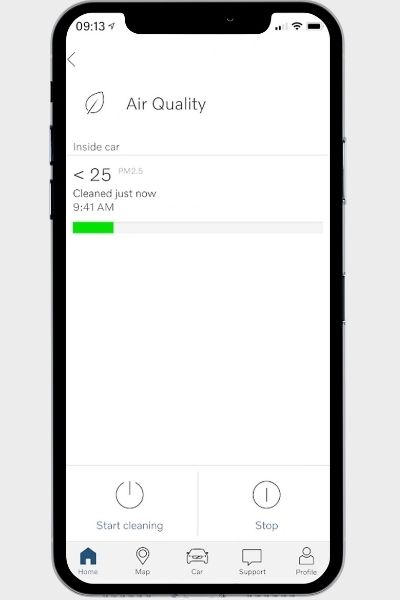 The Volvo On Call app lets you clean the cabin air first before you drive off
"With our Advanced Air Cleaner technology, you can rest assured that the air you breathe inside your Volvo is cleaner and healthier," said Anders Löfvendahl, senior technical expert on cabin air quality at Volvo Cars. "We believe that clean air is good for you, both from a health and from a safety perspective, and will continue to push the envelope in this area."  
More innovations in the automotive scene are in store for you at Philkotse.com.
Know more about Volvo

Joseph Paolo Estabillo
Author