Here's a sneak peek to the Luqiao Super Factory.
Geely is arguably destroying the stigma of Chinese cars as it produces vehicles that could go head-to-head with its global rivals. This Chinese carmaker is also a resilient company that's determined to make a mark in the global automotive industry.
As such, last 2010, this Chinese car brand pulled something out of its bag of tricks as it successfully acquired Volvo. Yes, it's that Swedish automaker. 
To celebrate the decade of working together, Geely gave us a sneak peek of what happens inside its Luqiao Super Factory in Taizhou. The video that gives us a quick plant tour is recorded using a drone. You can watch the video below:
A Fly-through Tour of the CMA Super Factory
The Luqiao plant is owned by Zhejiang Geely Holdings but operated by Volvo Cars. This plant produces several models for different car brands under the Geely company umbrella. The facilities' Assembly Shop Senior Manager Calvin Wang said that the Luqiao plant can produce three different car brands, three different types of vehicles, on one assembly line. Wang is proud of this since he believes that this kind of production line "can't be done in most car factories."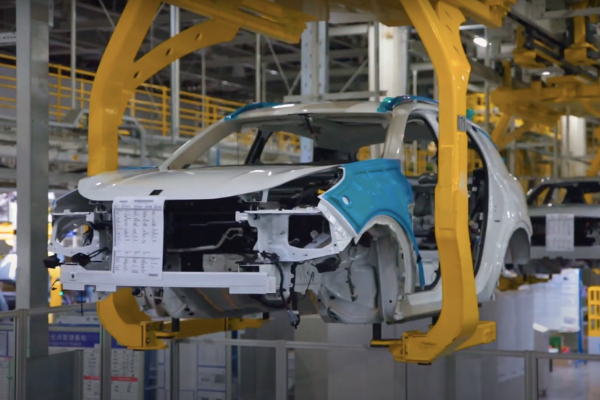 The Luqiao plant has a unique assembly line.
This is made possible through the group's Compact Modular Architecture (CMA) vehicle architecture that was jointly developed by Geely and Volvo. CMA is the smaller version of Volvo's Scalable Product Architecture (SPA), a global full-size platform that aims to offer passenger protection in worst-case scenarios by absorbing impacts in various types of collisions. 
>>> Related: Geely Philippines opens second showroom in Quezon Avenue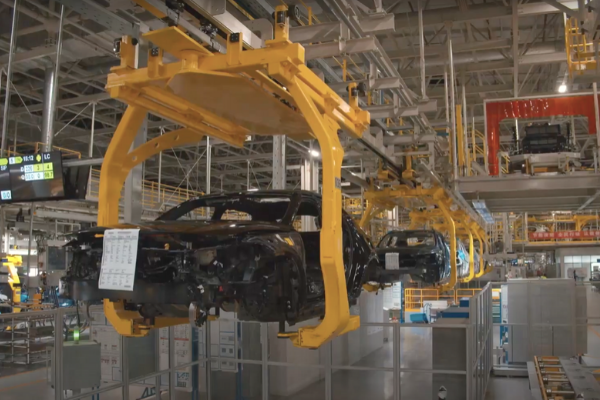 The Luqiao plant produces three car models for the Chinese market.
With the CMA, the Luqiao plant can manufacture three different car models that can be fitted with pure electric, plug-in hybrid, mild hybrid, and internal combustion engine powertrains. Of note, the Chinese automaker said that the cumulative sales of vehicles utilizing the CMA platform surpassed 600,000 units in July 2020. Geely plans to utilize the said platform on a new range of vehicles.
So, what are the cars rolling off at the Luqiao plant's assembly line? Well, this is where the Polestar 2, Lynk & Co 1, and the Volvo XC40 for the Chinese market are built. 
Watch another video of the plant below:
Geely and Volvo's Luqiao Super Factory
Visit Philkotse.com to read more of the latest automotive news.
Know more about Geely

Geely Philippines is based in Quezon City where its first dealership in the country stands. Currently, the brand offers the Geely Coolray as its pioneer automotive product in the Philippines. Learn more about the Geely Coolray at Philkotse.com and find the most comprehensive reviews on this newly launched compact crossover. Browse through the website to check the latest promotions, prices, and offers on your preferred automotive brands and vehicle models

Martin Aguilar
Author