Which Toyota Fortuner units are included in the fuel-pump recall?
Only gasoline Fortuner variants are affected by the recall.
Recently, Toyota Motor Philippines (TMP) launched the 2021 Fortuner. During the said event, it was confirmed that the company is recalling Fortuner SUVs manufactured between November 2017 to September 2018. To be more specific, the Fortuners affected by the recall are those equipped with the 2.7-liter 2TR-FE gasoline engine. 
According to Rainnier Gregorio, the First Vice-President for Customer Service Operations, owners were already informed of this recall. This recall however, isn't exclusive to the Philippines nor is the issue isolated to Toyota alone.
In fact, this recall covers a whopping 3.2 million cars worldwide. It also affects several Mitsubishi, Maruti-Suzuki, Acura, Perodua, Honda, and several other models from several manufacturers. Currently, a recall is active in North America, Malaysia, Canada, and many other countries.
Being stranded in far flung areas is not a fun experience
>>> Related: 2021 Toyota Fortuner: Expectations and everything we know so far
The culprit is a fuel pump, which has been found out to have weak plastic impellers. Even on normal operation, there's a possibility that the said pump can prematurely fail. A damaged fuel pump can lead to engine stalls, which in turn might result in stranding you in the middle of nowhere or in the middle of the street.
If that doesn't happen, the defective fuel pump can also cause loss of power while driving at low speeds – something you don't want while climbing a hill or when dealing with rough terrain.
TMP also clarified that the 2021 Toyota Fortuner isn't affected by the recall. The recall after all, only involves gasoline-powered Fortuner variants which have been dropped for the 2021 version of the Toyota made midsize SUV. In addition, Fortuner variants using the 2.4-liter and 2.8-liter turbodiesel engines, regardless of model year, are unaffected.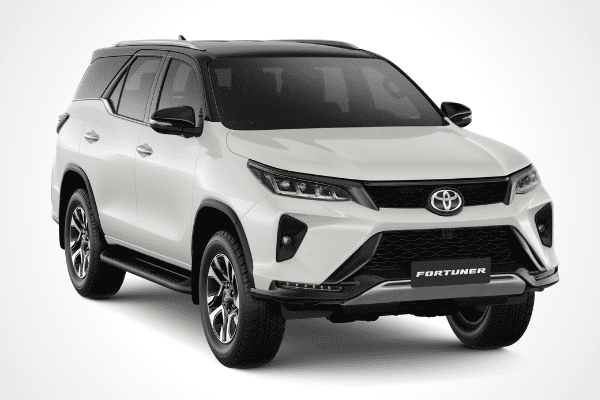 The 2021 Toyota Fortuner does not have a gasoline variant, so it's unaffected by the recall
For more automotive news, keep reading here on Philkotse.com.
Author
Cesar learned how to drive a car years before he got his license. Today, he's still looking for that perfect '90s Japanese coupe to drive into the sunset while listening to Crazy Little Love by Nuage. Also has a thing for badass off-road vehicles and weird engine swaps.