Here are the spy shots of what could be, the 2020 facelift of the beloved Toyota Fortuner.
Toyota Fortuner 2020 facelift: Spotted
In another case of "praise the cameraman", a Toyota Fortuner clad in a LOT of camouflage was spotted in Thailand several days ago. And if we go about what numerous automotive news outlets are saying, then this might as well be the Toyota Fortuner facelift a LOT of people are waiting for.
It's about damn time too and that's due to the fact that the current iteration of the beloved SUV (AN150/AN160) has been around since 2015 and 2016 for us here in the Philippines. Let's face it, there's nothing wrong with the SUV itself but it sure is getting old.
Toyota Fortuner 2020 facelift: The juicy details
Here are the spy shots of the Toyota Fortuner 2020;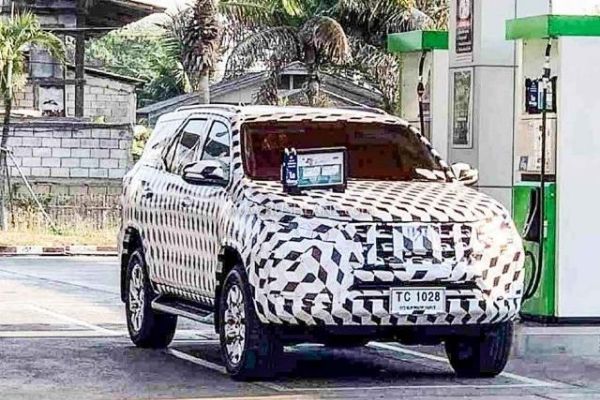 Note the front bumper and the camouflaged wheels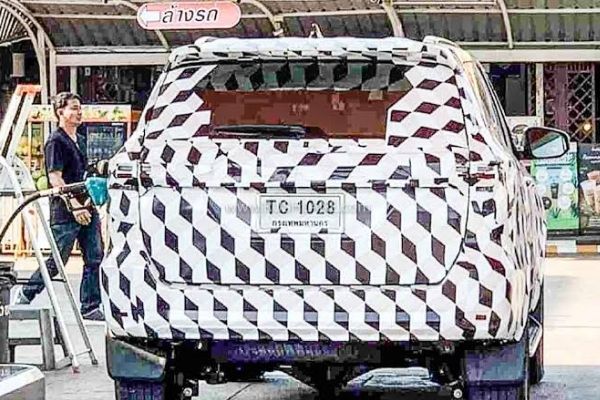 A shot of the camouflaged test unit's rear end
>>> Check out for the latest Toyota Fortuner price in the Philippines
If you stare at the picture long enough (like we did) we spotted some things that are different. First off, from the front, this new, facelifted Toyota Fortuner appears to have a more prominent chin (lower bumper) that juts out more and it might even have a new pair of daytime running headlights.
From the side, not much has changed, but as you can see from the spy shots, the wheels the test unit is riding on are camouflaged as well. As such, we can expect a set of redesigned wheels from the 2020 Fortuner facelift.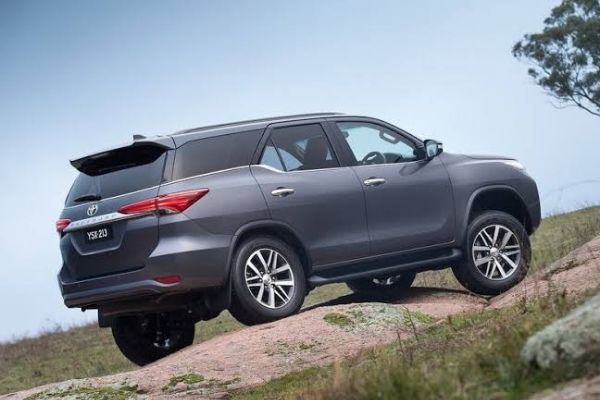 The current Toyota Fortuner is still a capable and handsome looking SUV
And finally, from the rear, we can expect the facelifted Toyota SUV to come with a new set of tail-lights. With regards to its interior, however, details are slim but we can expect the facelift to provide the Fortuner a more premium cabin. Maybe even the Toyota Safety Sense?
When it comes to the engine though, like Toyota, we believe in the age-old adage of "don't fix things that aren't broken". As such, we can expect the same old engine and transmission choices. If not, then we'd be pleasantly surprised.
>>> Let's see how experts evaluate the car in our Toyota Fortuner 2020 Philippines review.
Toyota Fortuner 2020: Coming soon!
With Philippine International Motor Show 2020 coming in August, there might be a chance that this new 2020 Fortuner will make its appearance there as well. But then again, take all of these with a grain of salt, because there's a chance that we're way off base. 
For more car news, keep reading here on Philktose.com.
Know more about Toyota Fortuner 2021

<p>The Toyota Fortuner is one of the best-selling midsize SUVs in the Philippines. This midsize SUV has been driven on the country&rsquo;s highways since the early 2000s. It became a household name because of its rugged platform, strong brand support, and tested durability. The second-generation Toyota Fortuner has topped the sales chart consistently, not only in the midsize SUV segment but also for the entire automotive industry in the country. And in 2020, Toyota Motor Philippines launched the new Fortuner facelifted which showcases a more aggressive SUV appeal. It still shares the same Innovative International Multi-purpose Vehicle (IMV) platform as the Hilux and Innova. The new model is offering a wide array of variants to market to various car consumers. These variants include the base G, V, Q, and top-of-the-line LTD variant which comes with a more distinct styling. The sky&#39;s the limit for Toyota&#39;s entry to the local midsize SUV segment as it remains to be a top choice among Filipino car buyers when considering a reliable, rugged, and family 7-seater vehicle. As for pricing, the G variant with a 4x2 drivetrain and manual transmission starts at Php 1,633,000 and goes up to the new LTD variant with a 4x4 drivetrain and automatic transmission (excluding the White Pearl body paint option).</p>

Cesar G.B. Miguel
Author