Which vehicle type are you in favor of? Cast your votes now.
Traveling in groups is one of the traits embedded in the Filipino culture. This is why seven-seaters such as MPVs and midsize SUVs are among the popular vehicles of choice in the Philippines.
If you look into the numbers, the Toyota Innova and the Toyota Fortuner are among the top-selling vehicles in the Philippines last 2020. The Innova, an MPV, finished 2020 as the fourth best-selling vehicle in the Philippines. On the other hand, the Fortuner midsize SUV clinched the ninth spot for the best-selling cars in 2020. 
Taking the Innova and the Fortuner as examples, you can see that Filipinos value a vehicle that has a seating capacity for seven to eight individuals. Although, each of the said Toyota vehicles belongs to different segments. One is an MPV, which is the Innova, while the other is a midsize SUV, the Fortuner.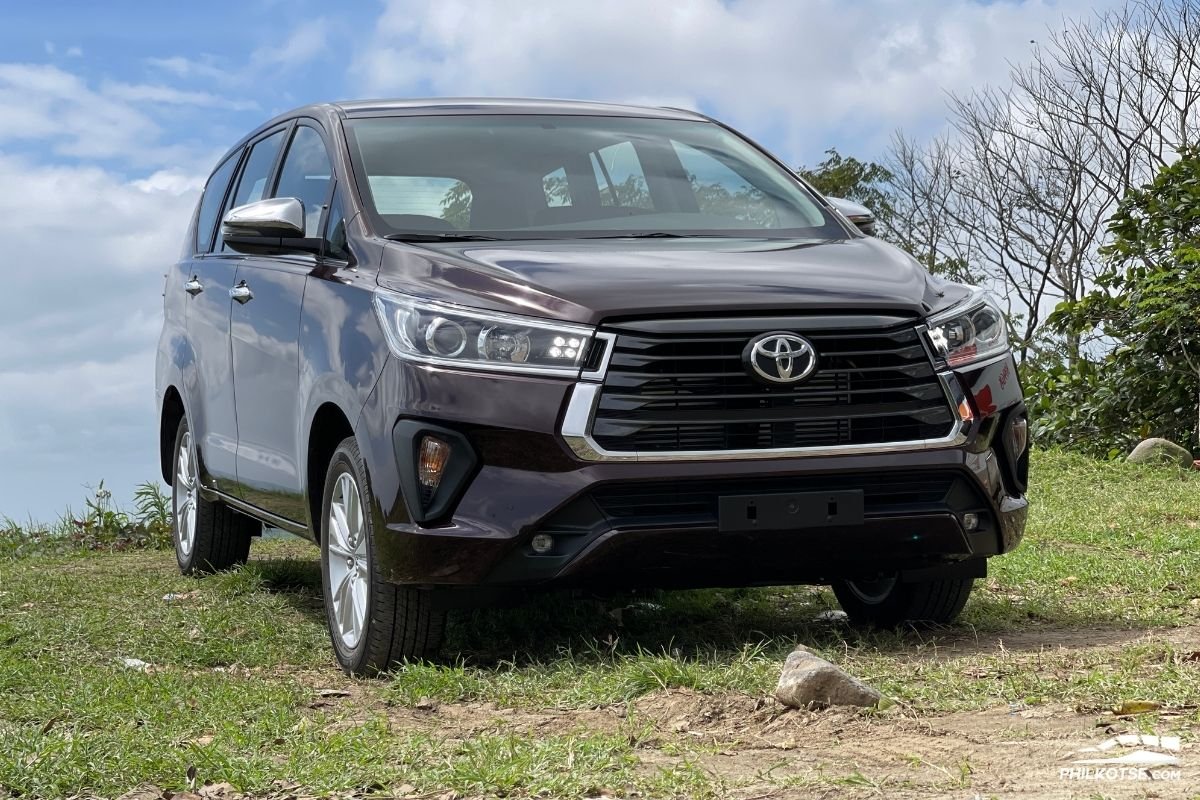 The facelifted 2021 Toyota Innova
With that in mind, which is the better family vehicle? Is it the MPV or the SUV? The answer to this question varies per individual since each has its own preference. To put things in perspective, both MPV and SUV are equally capable to be a family vehicle. The top-spec Innova and Fortuner can carry up to seven individuals, and each vehicle is equipped with a dependable diesel engine. 
>>> Related: Toyota Innova Maintenance: How much does it cost to own one?
When it comes to maintenance costs such as preventive maintenance schedule, the difference between the two vehicles is not that much. Based on the data that Toyota Motor Philippines shared, the difference in maintenance cost between the Innova and the Fortuner is around Php 4,300. 
>>> Related: Toyota Fortuner Maintenance: How much does it cost to own one?
Top-spec 2021 Toyota Fortner LTD variant
But then again, you still need to factor in other expenses when it comes to the overall vehicle ownership such as fuel, tire replacement, and other factors. As such, the answer to the said question could be best determined by yourself. To pick which one is better, you need to consider what vehicle suits you well while taking into consideration your financial capacity and your lifestyle. Why purchase an SUV if you're going to be more comfortable paying for an MPV, right? And if you have made up your mind, take a look at these Nissan Grand Livina 2012 which are sold at a very reasonable price. 
To sum it up, both vehicles have their own respective pros and cons, and to determine which is better boils down to your personal preference. This is why we wanted to know which one do you prefer? MPV or SUV? Let your voice be heard in Philkotse's Poll of the Week.  
Visit Philkotse.com to get more of the latest updates in the automotive industry.
Know more about Toyota Innova 2021

<p>The Toyota Innova is one of the best-sellers of Toyota Motor Philippines. It is a compact MPV that can accommodate seven occupants while other variants have a seating capacity of eight. The Toyota Innova became a logical choice in the MPV segment because of its seating capacity, diesel mill, and raised ride height. It is the main reason why the Toyota Innova is one of the annual top-sellers in the country. This is a testament to how appealing this compact MPV is to Filipino car buyers. The current generation Toyota Innova has a larger dimension than its predecessor. The overall exterior of the Toyota Innova is obviously an MPV, but the styling is inspired by the SUV and crossover models of the Japanese brand. Dominating the front end of the Innova is a large angular grille and large swept-back headlights. It gives the Toyota Innova a more aggressive appearance that reminds us of the U.S &ndash; market Highlander SUV. On the side, it features clean and notable shoulder lines. It has features similar to the RAV4, particularly the near-triangular D-pillars, angular horizontal taillights, and upswept rearmost side windows. The facelifted 2nd-gen Toyota Innova is offered with the 2.8L 1GD-FTV engine that produces 167 hp and 343 Nm of torque on manual transmission variants and an impressive 171 horsepower and 360 Newton-meter of torque on an automatic transmission. The Toyota Innova shares the same platform with the Fortuner and Hilux.</p>

Martin Aguilar
Author