Here's why 2020 Chevy Corvette C8 won't likely reach PH soon
Filipino 'Vette fans might have to wait before they get their hands on the mid-engine Corvette.
The 2020 Chevrolet Corvette C8 made its debut last year. It's the first 'Vette to have the engine behind the seats, or what you call the rear mid-engine layout, reminiscent of European supercars. 
The mid-engine Corvette officially started its production on February 3, 2020 in the Bowling Green assembly plant in Kentucky. However, due to the negative effects of COVID-19 caused to the car industry, the production of the eighth generation of the Corvette has been suspended.
Here's Why the 2020 Chevy Corvette C8 Is The Hottest Car of the Year
If the production kept going, the 2020 Chevrolet Corvette would have been a blast since it now hosts a mid-engine layout.
What the layout does is it provides more traction that helps the overall handling performance of a vehicle. Moreover, the exterior design is evidently revamped – giving the Corvette a new and ambitious aesthetics.
Before shutting down the plant, the site was able to build an estimated 2,695 examples of the sports car, according to an interview with Corvette Assembly Plant Manager Kai Spande from Rick Corvette Conti.
>>> Related: Chevrolet Corvette 2020 Review: The world-famous American supercar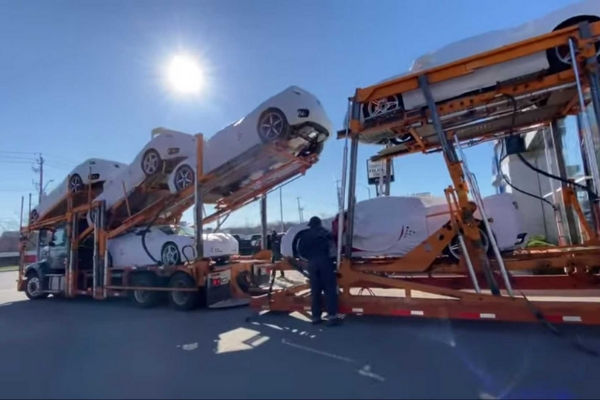 Transportation of the new Corvette C8 | via Motor1
There are many factors to consider that may further delay the production of the Corvette C8. One of which is the refreshment of the training of the assembly workers. Another factor is that the United States isn't allowing any manufacturing until the end of April at the very earliest.
Due to the growing effect if the COVID-19 pandemic all over the world, we can never have a guarantee as to when will the production resume. With all the given factors stated, the production will most likely resume in May in a best-case scenario.
Plus, in the interview, Kai Spande said that Corvette's production is from orders only, and that will not change soon. This means that other markets, including the Philippines, might have to wait indefinitely before getting the mid-engine Chevrolet Corvette.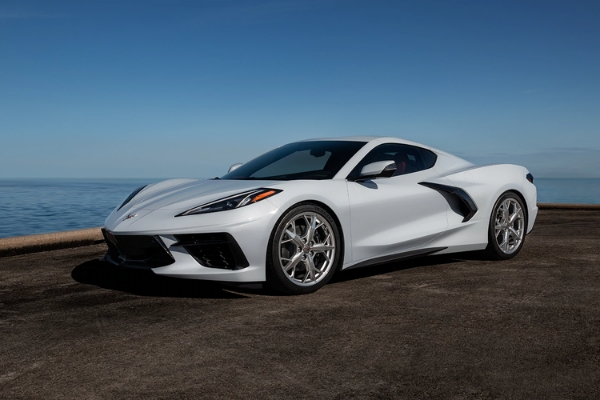 It is only a matter of time before Filipinos get their hands on the revamped Corvette C8
Here at Philkotse.com, we value your interest in the automotive industry. You can visit our website to find out more.
Author

Rex found his passion for cars at a young age. He loves anything with an engine – which includes cars and planes. Right now, he is pleased to impart that passion for cars to a professional level under Philkotse.