You can now buy a Maxus vehicle for your family through Lazada
Getting your Maxus vehicle doesn't get any easier than this.
To celebrate its first year in the local auto market, Maxus Philippines decided to team up with the country's first and leading e-Commerce platform, Lazada Philippines, to provide an easier and contactless shopping of its local lineup. This effort also minimizes the risk of further spreading the COVID-19.
Maxus vehicles become available for online purchases and reservations all year round. Lazada shoppers can view details and specs of the Maxus T60 pickup, V80 utility and passenger vans, and the G10 MPV and G10 with Assist Package at the LazMall Store.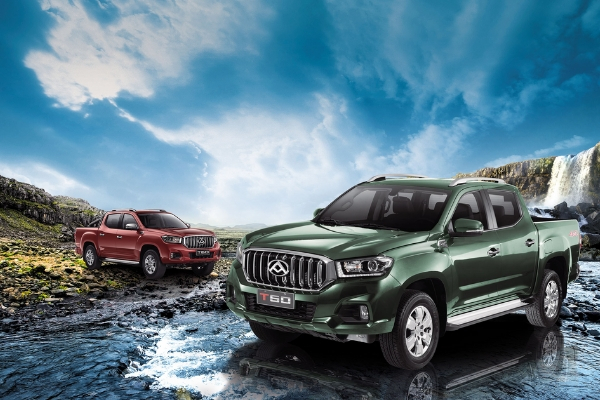 The Maxus T60
The Maxus T60 is a pickup truck designed to accommodate the needs of many Filipinos in terms of moving people and goods. It features an upsized dimensions, high payload capacity, strong towing power, and great water wading depth.
The Maxus T60 is powered by a 2.8-liter turbo diesel engine mated to a 6-speed manual transmission or automatic transmission – generating 148 hp and 360 Nm of torque.
On the other hand, the Maxus V80 is a van that offers flexibility and generous space.
The V80 Comfort comes with a 13-seating passenger capacity while the Maxus V80 Flex is a roomy vehicle that offers a cargo space of 6.9 cubic meters – ideal to maximize business operations and for ambulance use. It is powered by a 2.5-liter turbo diesel engine that is capable of producing 134 hp and 330 Nm of torque.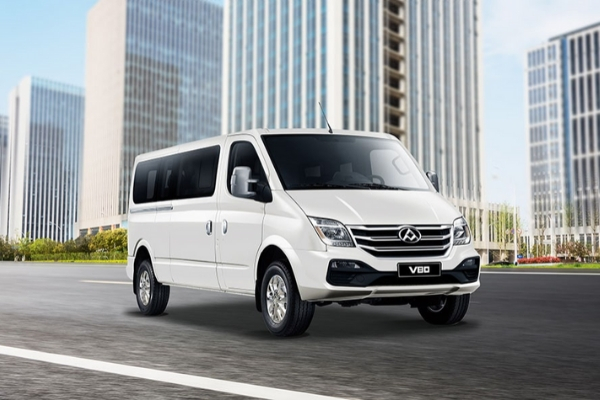 The Maxus V80
>>> Related: Next-generation Maxus T60 already in the works?
Lastly, the Maxus G10, which is the flagship model of Maxus Philippines. It is a 9-seater multi-purpose vehicle that offers a spacious interior and great comfort amenities.
The G10 with Package Assist comes with programmable swivel lifting seats for easier access especially to the elderly. Under the hood, the Maxus G10 is equipped with a 1.9-liter turbo diesel engine that produces 148 hp and 350 Nm of torque.
If you decided to get one of these Maxus vehicles, then just follow these four simple steps to get started:
#1: Purchase your vehicle reservation on the Maxus Philippines LazMall Store.
#2: Wait for SMS, e-mail, and app notification once the transaction is complete.
#3: Call your preferred dealership to confirm your vehicle order.
#4: Redeem the voucher in your preferred dealership and settle the remaining balance, and drive home with your new Maxus vehicle.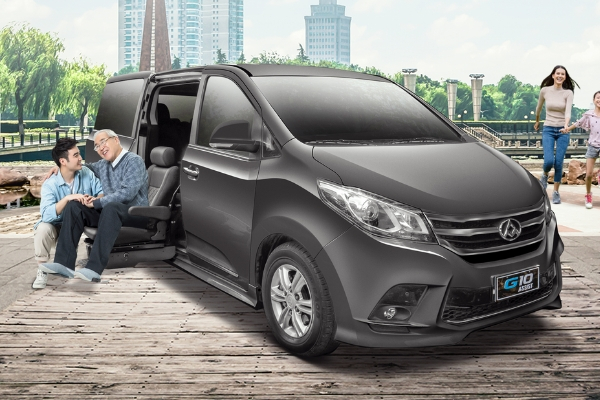 The Maxus G10 Assist
Lazada and Maxus Philippines will also offer a reservation voucher of Php 5,000 for the Maxus T60, G10, and G10 with Assist Package, V80 Comfort, and Flex variants.
Here at Philkotse.com, we value your interest in the automotive industry. You can visit our website to find out more.
Author

Rex found his passion for cars at a young age. He loves anything with an engine – which includes cars and planes. Right now, he is pleased to impart that passion for cars to a professional level under Philkotse.