Maxus Philippines re-introduces V80 Flex van as a COVID-19 responder
Maxus joins in the 'new normal' operations of car dealerships
One of the most affected areas in the growing negative effects of the COVID-19 in the country is the transportation of goods. The implementation of strict guidelines for social distancing limited many personal or business goods movement.
With this initiative, Filipinos are hopeful that this can prevent the further spreading of the virus.
To provide this need amid the health crisis, Maxus Philippines re-introduce the V80 Flex van that offers a roomy cargo space of 6.9 cubic meters and flexible interiors.
The Maxus V80 Flex van's versatile interiors allow promoting proper physical distancing among the driver and cargo handlers, while at the same time the van's 1.1-ton maximum loading capacity allows for sufficient cargo to maximize business operations.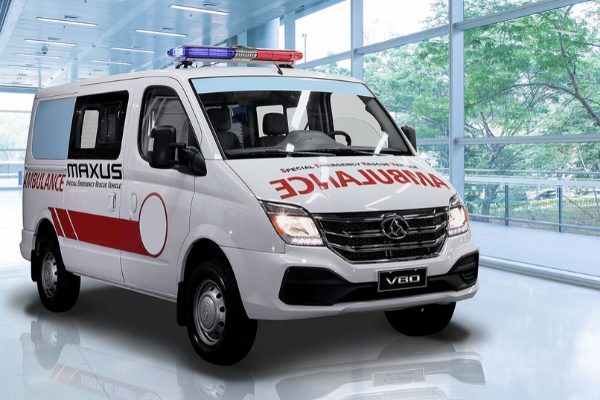 With the help of its spacious interior, the V80 Flex will surely get the job done
>>> Related: What to expect in Maxus, Kia PH showrooms after quarantine
As an ambulance, the Maxus V80 Flex gives enough space for necessary equipment, and the elbow room for emergency medical personnel to perform life-saving procedures on the patient en route to the hospital.
Loading and unloading cargo or patients is done more efficiently and safely with the V80's rear dual swing-out doors.
Under the hood, the spacious Maxus V80 is powered by a 2.5-liter CRDI diesel engine with VGT. For added safety, it has front dual airbags, ABS, EBD, and ISOFIX.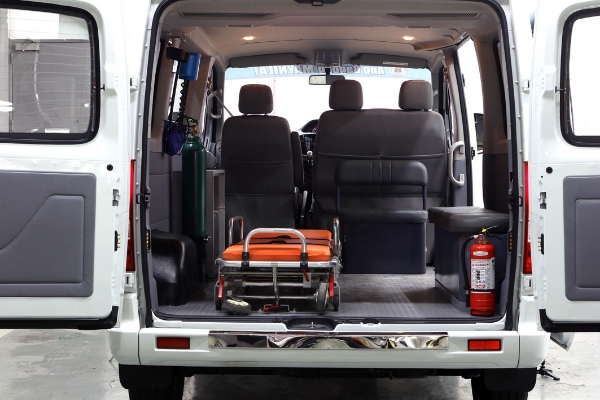 Rearview of the Maxus V80 Flex
In addition, any PMS schedule that falls within the duration of the ECQ shall be extended for another 30 days after the official lifting of the quarantine period – the periodic maintenance service interval schedule covers the first 5,000 kms or 6 months and every succeeding 10,000 kms or every 12 months, whichever comes first.
The general warranty is three years or 100,000 kms, whichever comes first. There is also 24/7 emergency roadside assistance (ERA) available for Maxus customers.
Here at Philkotse.com, we value your interest in the automotive industry. You can visit our website to find out more.

Author

Rex found his passion for cars at a young age. He loves anything with an engine – which includes cars and planes. Right now, he is pleased to impart that passion for cars to a professional level under Philkotse.
Recent Posts