Aside from the official brand launch, Maxus Philippines also introduced their two new vehicles: Maxus V80 and Maxus G10 to the Philippines market.
Maxus Philippines: Official launch
Last night, Maxus officially arrived on Philippine shores and joins Kia, KTM, and Volkswagen in AC Automotive's stable of car brands. Maxus, which is more formally known around the globe as SAIC Maxus Automotive Co., Ltd is a Chinese vehicle brand that makes both commercial and passenger vehicles that borrows their vehicle design approach from Euro sensibilities.
Maxus here in the Philippines will be led by the current Volkswagen Philippines president: Felipa Estrella III and Reggie See, chosen to function as Maxus Philippine's General Manager.
In conjunction with the Maxus launch, they also debuted the V80 van and the G10 MPV for the Philippine market.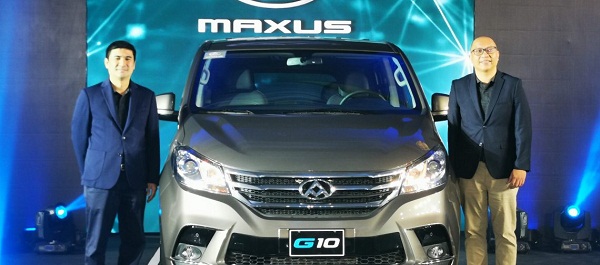 Felipa Estrella III and Reggie See: Maxus Philippine's General Manager at the event
A little history of Maxus car brand
The first ever Maxus vehicle, the V80, was shown off to the world back in 2011's Auto Shanghai Motor Show and consequently, the Maxus V80 was then distributed to a number of countries like Australia, Thailand and of course in China.
Maxus' roots can be traced further back than the aforementioned. In 2010, SAIC acquired the intellectual properties of the now defunct, British car manufacturer LDV Group which was known back in 1993 as Leyland DAF.
The name Maxus was even taken from the LDV Maxus which can be called as the progenitor of the current V80 van as the two share similar design cues inside and out.
In the years since 2011, Maxus has grown their business and is now distributing vehicles in numerous countries like in the Americas, most notably Chile where the Maxus T60 pick-up truck has become a great success.
Other countries where Maxus vehicles are available are Saudi Arabia, Qatar, Iran, UAE, New Zealand and Australia where they distribute vehicles as LDV, in Europe and now of course, in the Philippines.
The Maxus V80
Aside from launching Maxus Philippines itself, they also introduced two of their vehicles. One is the Maxus V80 van whose origins as we've mentioned can be traced back to the LDV made Maxus van.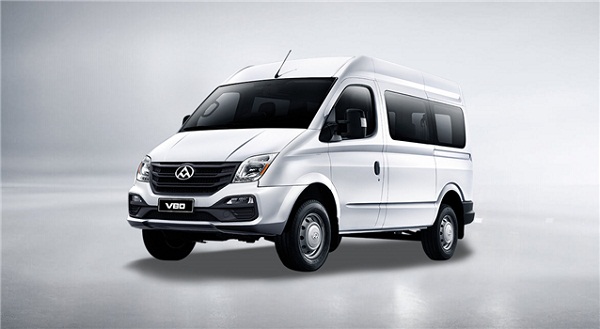 The Maxus V80 looks a lot like those Euro spec vans. Utilitarian...but there's a beauty to them
The latest version V80 is a roomy and Euro-looking van designed to serve either as a passenger vehicle or a cargo vehicle which the van's three available variants greatly reflect.
The top of the line V80 Comfort has a 13 passenger capacity with adjustable, reclining seats all around and a lot of safety features like EBD, ABS, and much more.
>>> Learn about Maxus V8's competitor: Toyota Hiace 2018 Philippines review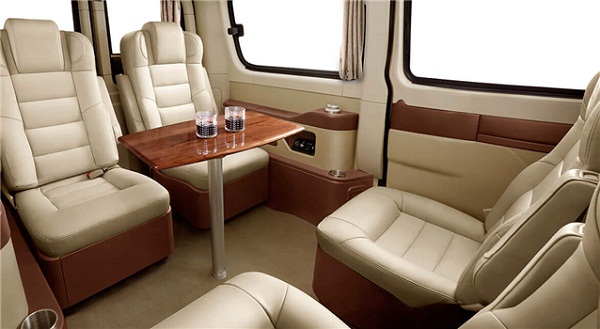 The Maxus V80 comes with a modern and luxury cabin
The V80 Flex has a reduced passenger capacity and instead trades those rearward seats for optimal cargo space. Also of note are its wide, dual doors at the rear and the enormous sliding door found on one side.
Lastly, the V80 transport which can carry a whopping 18 people albeit a little less comfortable than the top variant due to its bench type seats. Otherwise, it has the same level of safety as the other two but this variant is evidently geared towards the transport business.
As such the V80 Transport will compete with other 18 seaters like the Toyota Hiace Commuter Deluxe.
When it comes it engines, all V80 variants come with a 2.5 liter CRDi diesel that's rated to make up to 134 horsepower and 330 nm of torque. Power is sent to the rear wheels with a 6-speed manual transmission.
Maxus V8 Price Philippines - 2019

| | |
| --- | --- |
| Variant  | Price |
| Maxus V80 Comfort | Php 1,570,000 |
| Maxus V80 Flex | Php 1,288,000 |
| Maxus V80 Transport | Php 1,190,000 |
>>> Also check out: Monthly-updated price list of all car brands in the Philippines
The Maxus G10
The G10 is a large MPV that can comfortably seat 9 people all with adjustable seats. What's most notable however with regards to the G10 are how its seats are designed with giving a passenger his/her own comfortable individual space because unlike most vans or MPVs currently available right now.
The G10's third and fourth seats are actually single, bucket type looking seats which provide for great legroom and headroom. At the back, there are the usual bench type seats which can be folded for more cargo space.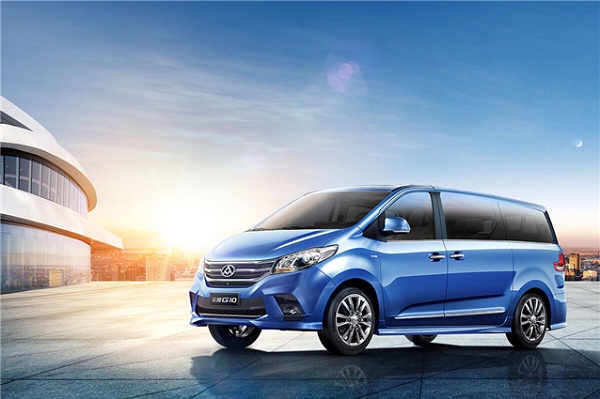 Individual seating with a ton of space to wiggle around. What more could you ask for in a passenger vehicle?
Creature comforts of note with the G10 are rear mounted AC vents, parking sensors, rear cameras, cruise control, power sockets, and USB ports, a seven-inch touchscreen multimedia system, and many cubby holes and storage spaces spread around the interior.
Like the V80 van, the G10 MPV also has a lot in terms of safety. Included are airbags, two of which are on the front and sides, an antilock braking system and EBD. All seats are of course equipped with seatbelts.
The Maxus G10 comes with a 1.9-liter diesel engine that can make 148 horsepower and 350 Nm of torque. Power is then sent to the rear wheels with a 6-speed automatic transmission.
The G10 starts with a price of Php 1,680,000 which will put it up against similarly priced people carriers like some variants of the Toyota Hiace despite being an MPV. It also might compete with other big MPVs like the Kia Grand Carnival EX.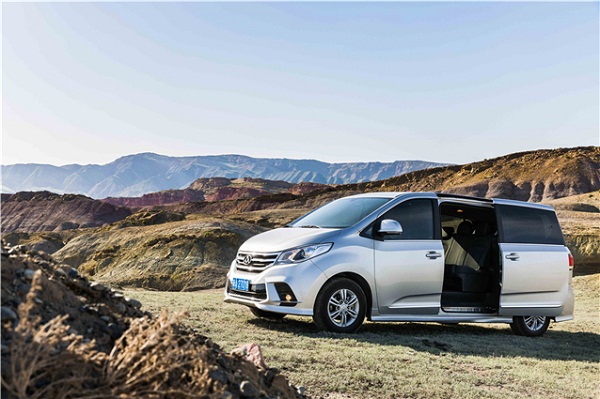 Travel in comfort with the Maxus G10. It looks great outside too!
Maxus services and Dealerships
Maxus Philippines is set to offer several services for their customers' convenience like pick-up and delivery service, emergency roadside assistance which you can call anytime, and many others.
Also of note is their general warranty of 3 years or 100,000 kilometers and their periodic maintenance service for Maxus vehicles which starts at 5,000 km and then every 10k interval for the following scheduled maintenance.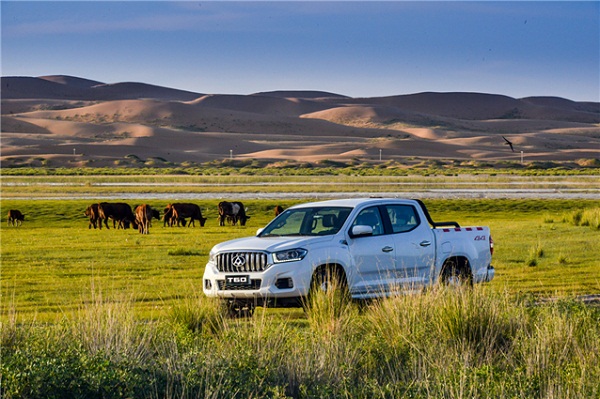 Looking for more Maxus cars to come to the Philippines
As for dealerships, one will be located at Greenfield District and a service center in Mandaluyong City. Maxus will other establish other dealerships in Quezon Avenue, Quezon City, Paranaque City, and also in Cebu.
In the future, we also hope that Maxus brings to the Philippines other vehicles from their line-up like the T60 Pick-up truck and the D90 SUV, both of which have done quite well in other countries.
Stay tuned and catch up with the latest car news in the auto industry on Philkotse.com!


Cesar G.B. Miguel
Author