Ford is taking its midsize pickup to the next level.
It's been a decade since Ford introduced the Ranger's current T6 platform, and all the myriad variants it has spawned thus far can't mask the fact that it's getting quite long in the tooth. With the 2022 Ford Ranger currently in development, the carmaker is giving fans of its midsize pickup something to look forward to.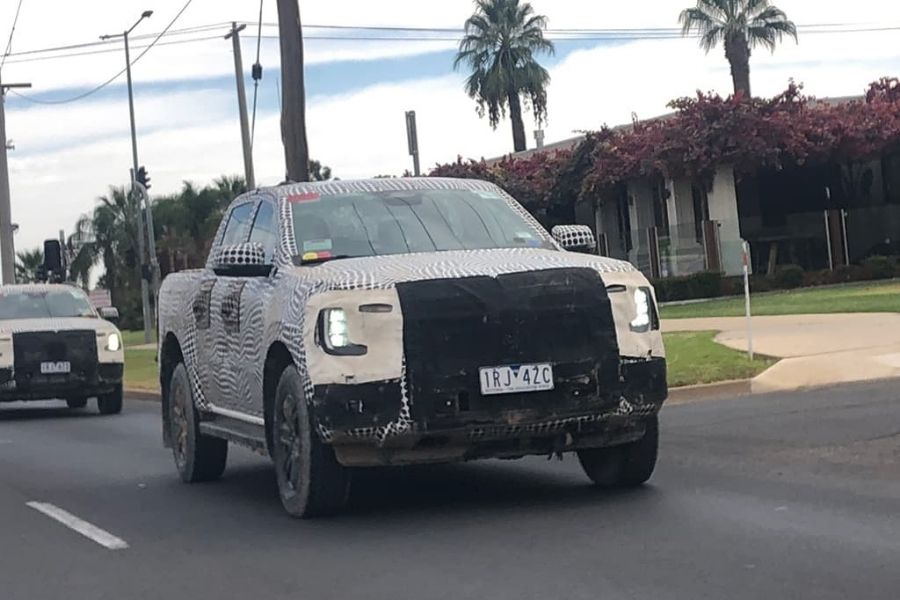 The 2022 Ford Ranger is undergoing testing in Australia [Image: motoring.com.au]
Spy shots have emerged of the new prototype rig in camouflaged threads undergoing testing in Australia, where the present Ranger was developed. Although largely concealed, the roadgoing example does give away clues such as revamped headlamps with vertical LED daytime running lights on the outer edges and new tail lamps.
Marginal size revisions are expected on a cabin widely considered among the roomiest in its class, complemented by wide door openings. Instead, Ford is said to be investing heavily in improving the layout and onboard technology. For example, the new Ranger is rumored to adopt the same widescreen digital instrument cluster found on the Puma city SUV, along with a high-resolution infotainment head unit.
>>> Related: 2021 Ford Ranger Old vs. New: Spot the differences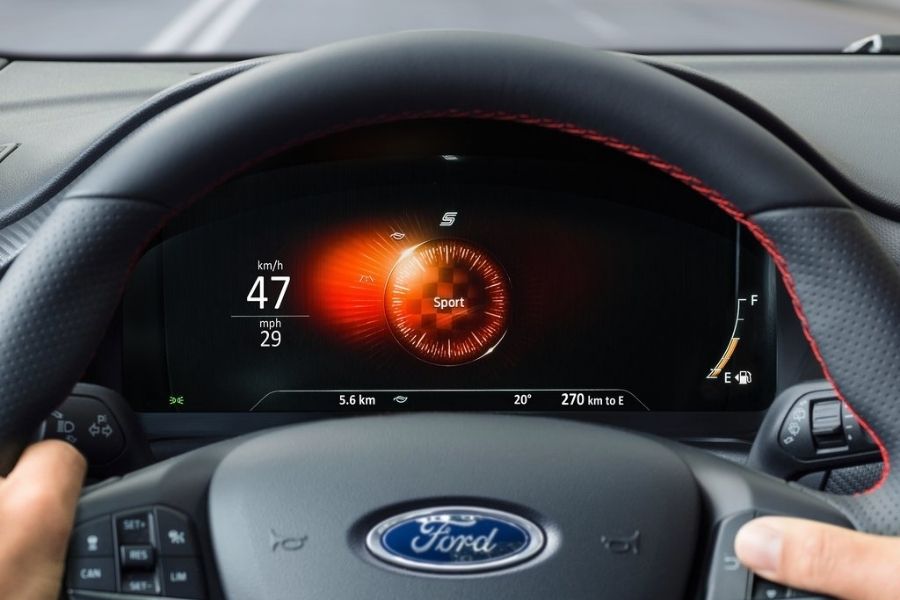 A digital instrument panel from the Ford Puma could make an appearance
Probably the most anticipated detail is the powertrain, with Ford expected to retire the Australia-market 3.2-liter 5-cylinder turbodiesel in favor of the 2.0-liter bi-turbo that our market uses. The 2.0-liter single turbo diesel will likely be retained as well. There's also the likelihood that the Wildtrak and Raptor trim levels will come equipped with the 3.0-liter turbodiesel V6 showcased on the F-150 full-size pickup.
That bigger engine delivers almost 600Nm of torque on demand, which means that the current rear-wheel drivetrain could give way to a permanent all-wheel-drive setup with a center differential that's better equipped at handling the increased output. This will benefit the upcoming next-generation Volkswagen Amarok (which will share the new Ranger's underpinnings) as it won't have to downgrade to a part-time 4WD system.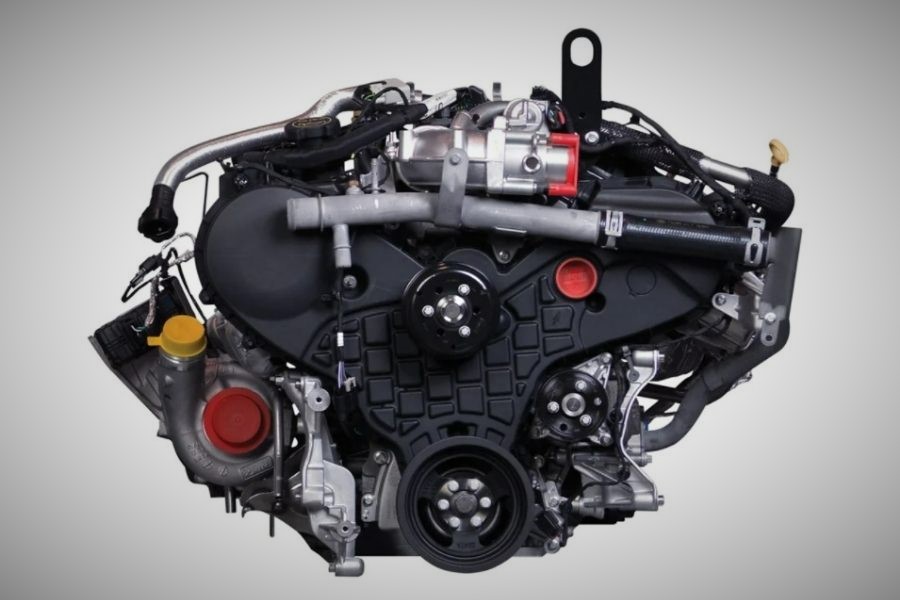 A 3.0-liter turbodiesel V6 could compel Ford to switch to a permanent all-wheel drivetrain for the Ranger
The 2022 Ford Ranger is expected to make a bid for the Toyota Hilux pickup's crown, which it has occasionally outsold but never truly dethroned so far in the Australian market. The Blue Oval's midsize truck is on its way to a global premiere in the second half of this year as a 2022 model.
We have our eyes out for the latest automotive updates at Philkotse.com.
Know more about Ford Ranger 2021

<p>The Ford Ranger received numerous facets and practicality and is one of the long-running in the segment of pickup trucks. Still, it has changed a lot in recent years, and today, it is equipped with proper SUV features, truck muscularity, spacious cabin, car drivability, and the like.</p> <p>The sport-themed oriented urban truck was intended for the buyer&#39;s active lifestyle. Hence, the Blue Oval Company&#39;s midsize pickup truck is also utilized as a lifestyle &#39;weekend&#39; SUV aside from being just a pickup car. Its robust and multi-talented platform is common for both Ford Ranger and <a href="https://philkotse.com/ford-everest-price-philippines" title="Ford Everest Philkotse Car Guide">Everest</a>, the latter is considered one of the leading SUVs in its respective segment.</p> <p>Powering the Ford Ranger is either a 2.5-litre or&nbsp;3.0-litre Dura TORQ TCDi diesel engines that supply high values of power and torque as well as better mileage. It also features enough room and additional space at the back for either business or personal purposes.</p> <p>The double cabin pickup truck comes with on-road agility, together with its competent handling and reasonable off-roading capability with a 4x4 mechanism. Moreover, the midsize pickup truck&nbsp;features top-class safety features and competes with the types of <a href="https://philkotse.com/isuzu-d-max-price-philippines" title="Isuzu D-Max Philkotse Car Guide">Isuzu D-Max</a>, <a href="https://philkotse.com/toyota-hilux-price-philippines" title="Toyota Hilux Philkotse Car Guide">Toyota Hilux</a>, <a href="https://philkotse.com/chevrolet-colorado-price-philippines" title="Chevrolet Colorado Philkotse Car Guide">Chevrolet Colorado</a> and, <a href="https://philkotse.com/mitsubishi-strada-price-philippines" title="Mitsubishi Strada Philkotse Car Guide">Mitsubishi Strada</a>.</p>

Joseph Paolo Estabillo
Author