Meant to make the truck look more aggressive and unique.
The Ford Ranger Raptor is a pickup truck that's known for having a bold and composed exterior design. It's also a pickup truck that has notable performance-oriented off-road capabilities. As a whole, the Ranger Raptor can probably be considered as one of the most distinctive and aggressive-looking pickup trucks. But it seems that Ford is not contented with the Ranger Raptor's exterior look, and it wants to give it more flair. 
Say hello to the Ranger Raptor X, a truck that comes with new decals that are said to make the standard Ranger Raptor look more extreme. Of note, the Ranger Raptor X is offered in the Australian and the Malaysian market. Each market has its own version of the said truck.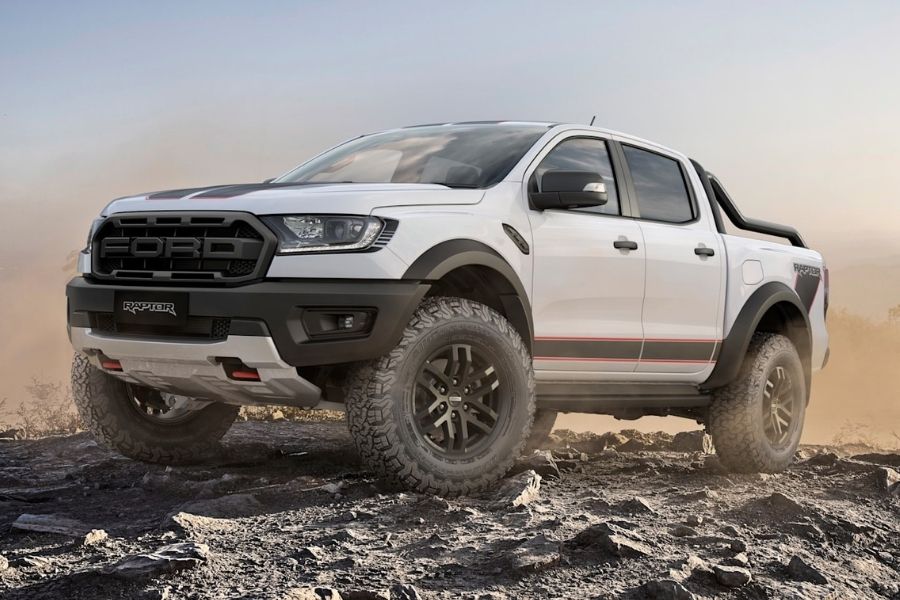 Ford Ranger Raptor X Australian-spec
The Australian version of the Ranger Raptor X has a body decal that runs from the hood, roof, and all the way to the tailgate. The said decal comes in matte black with a red outline. The Aussie Ranger Raptor X also has a body stripe decal that can be seen on the doors and above the fender flares.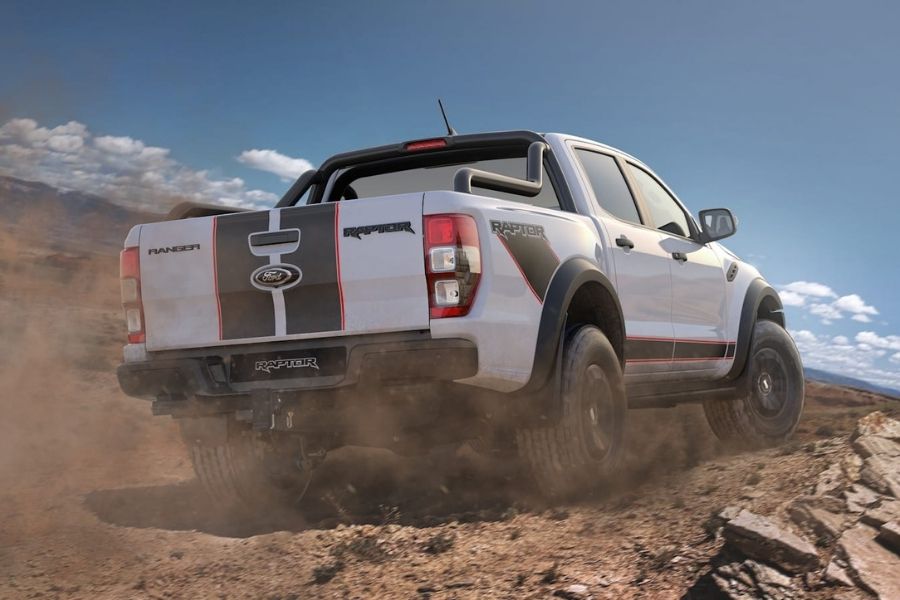 It has a sports bar similar to the Ranger FX4 Max
The Ranger Raptor X is also fitted with red front tow hooks, 18-inch ally wheels, a black Ford tailgate logo, and a rear sports bar that's similar to the Ranger FX4 Max. Matte black accents are integrated into the grille, bumpers, over fenders, door handles, and tailgate handle, which gives the truck a more rugged appeal.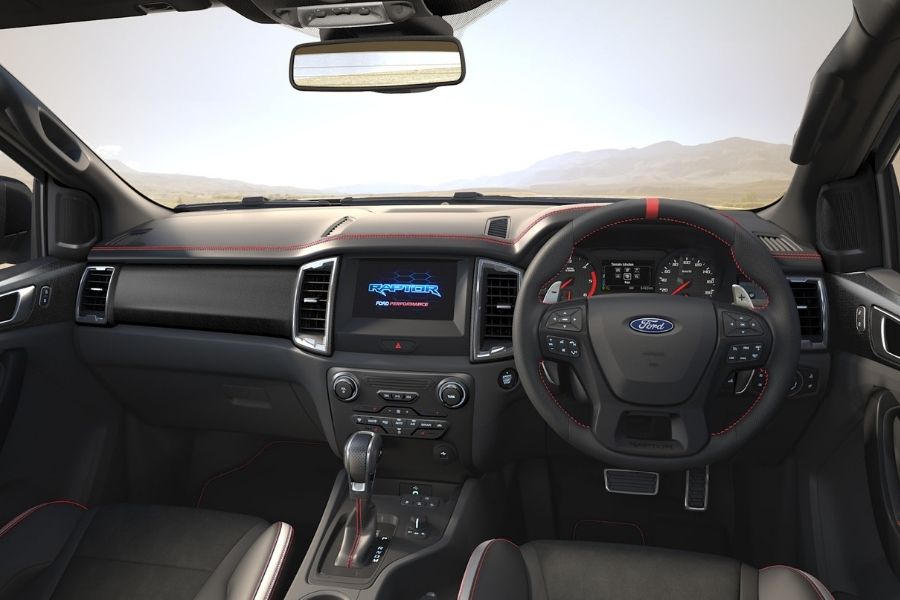 The interior gets red contrast stitching 
The interior of the Aussie-spec Ranger Raptor X is similar to the standard Ranger Raptor we have in the local market. Although, the truck features red contrast stitching throughout the cabin.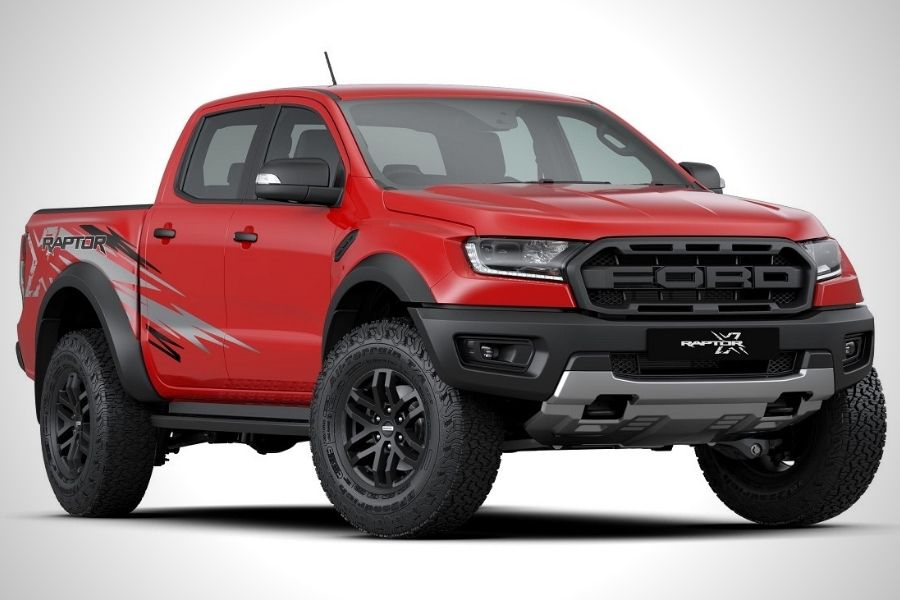 Ford Ranger Raptor X Malaysian-spec
The Malaysian-spec Ranger Raptor X, on the other hand, comes with its own unique decals to differentiate itself from the Ranger Raptor. It has a True Red exterior paint as well as a Raptor X lighting bolt decal on the rear. The said truck also has body decals on the tailgate.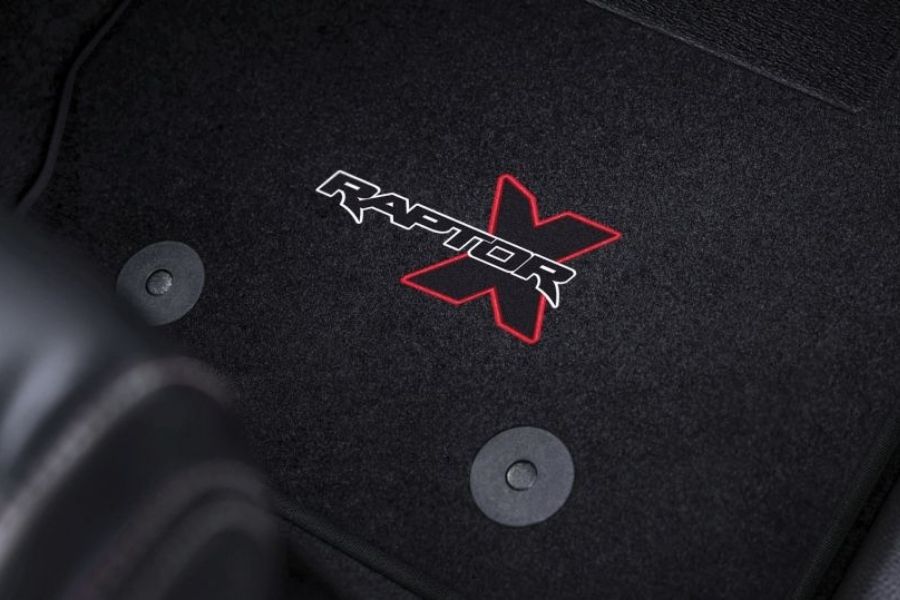 Special edition carpet mat
Inside, it has the same interior layout as compared to the Ranger Raptor we have locally. But, the Malaysian-spec Ranger Raptor X features a variant-specific carpet mat. Aside from that, the truck is equipped with a 360-degree camera, and a dual-channel Kenwood digital video recorder.
There have been no mechanical changes made to both versions of the Ranger Raptor X. It still has the same 2.0-liter Biturbo diesel engine that delivers 210 hp and 500 Nm of torque. The engine is mated to a 10-speed automatic transmission. And yes, the Ranger Raptor X still comes with the Fox shock absorbers.  
Visit Philkotse.com for more automotive news.
Know more about Ford Ranger Raptor 2021

<p>The Ford Ranger Raptor is the brand&#39;s entry to the pickup truck segment in the Philippines. This truck is fit for those who think the <a href="https://philkotse.com/ford-ranger-price-philippines" title="Ford Ranger Philkotse Car Guide">standard Ranger</a> does not have enough fearsomeness. It comes with black composite material fenders and a frame-mounted bumper,&nbsp;while the grille features an enlarge Ford typography that is different from the standard model.</p> <p>For quite some time, the pickup truck&nbsp;was being teased in the Philippine market. Ford Philippines promised that the Ranger would have a more powerful option as Ford thought the standard Range is too plain for the local market. As such, the Blue Oval company&nbsp;decided to improve the model&#39;s power figures and volume and provide beefier bodywork and tires, hence the Raptor.</p> <p>The American automaker provided several color options for the Ford Ranger Raptor. These colors include Shadow Black, Race Red, Frozen White, Conquer Grey, and Lightning Blue. As for the engine, the truck is only available with a&nbsp;2.0L Bi-Turbo diesel engine that is partnered with a 10-speed automatic transmission.</p>

Martin Aguilar
Author
Recent posts