These are the cars that make us dream of speed.
We're pretty sure everyone you know also wants to own a car as much as you do. Whether you already have a ride or you're just saving for one, we're sure there's that one ride that you really want for yourself.
Most of us really just dream of what we want – even if we can't afford it just yet. You can be into coupes, luxury cars and even modified rides.  But if you're one of those peeps who are into what's the fastest cars around, you'd surely love to know which ones are worth fawning over.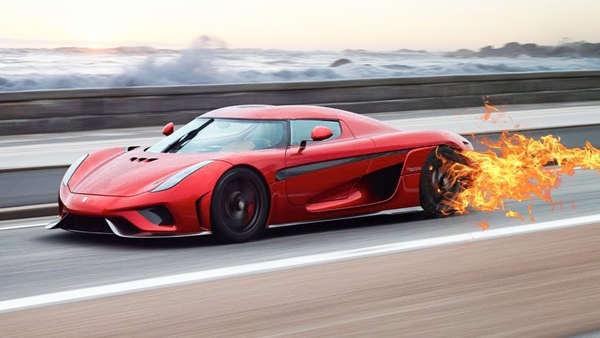 Most of us really just dream of what we want – even if we can't afford it just yet
Most of the cars today are equipped with different techs and parts that boost their performance. You also won't see the fastest cars around being marketed in commercials. That's why it's relatively hard to tell which cars are really fast based on just hearsay.
The good news is that we're here to save you from potential misinformation. Philkotse.com rounded up the 10 fastest cars in the world and else you might want to know about them.
10. 2020 Lamborghini Sian Roadster  
Top speed: 218 mph (351 km/h)
In 10th place is the limited edition supercar produced by Lamborghini. It's also one of the rarest cars around, with only 19 examples. 
Key to the Sian Roadster's blazing performance is its 6.5L V12 paired with a 48-volt mild-hybrid system, generating a total system output of 819 hp. Even without the electric motor, the car's engine puts out 531 lb-ft (720 Nm).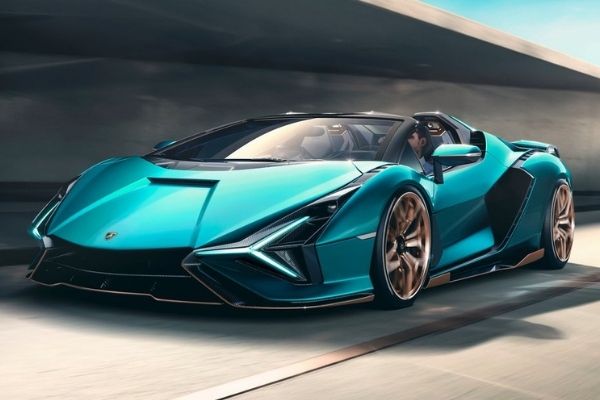 The Lamborghini Sian Roadster is even rarer than its hardtop version
>>> Check out our collection: Top 5 best sports cars in the Philippines
9. 2020 Rimac Concept_One
Top speed: 221 mph (356 km/h)
If you're still in doubt over what electric cars can do, you'll be in for a shock of sorts. Four electric motors bestow the Concept_One with 1,224 hp and 1,180 lb-ft (1,516 Nm) of twist. The car takes only 2.5 seconds to hit 100 km/h from a standstill, and if you have a little too much fun, it could fall short of the promised 349-km range on a single charge.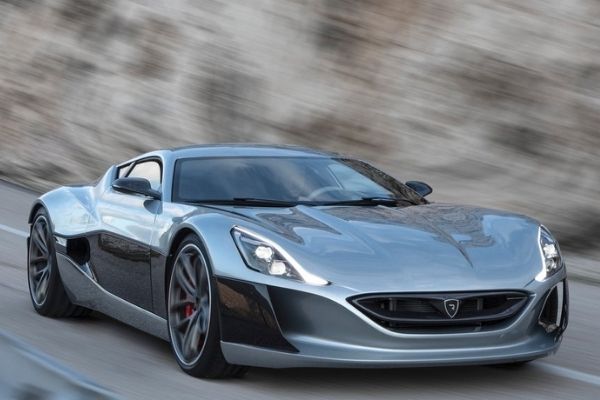 Rimac's Concept_One will electrify you in a number of ways
>>> Related: Three examples of the oldest cars in the world
8. 2020 Pagani Huayra BC Roadster
Top speed – 236 mph (380 km/h)
The lone convertible (of sorts) on the list showcases a 6.0L V12 rated at 791 hp and 738 lb-ft (1,001 Nm) of torque. Helping the car fly is a 7-speed Xtrac sequential gearbox which is 35 percent lighter than a standard dual-clutch transmission, coupled with a carbon-titanium monocoque construction. Pagani claims that the roadster can produce 1,102 lbs. (500 kg) of downforce at 174 mph (280 km/h).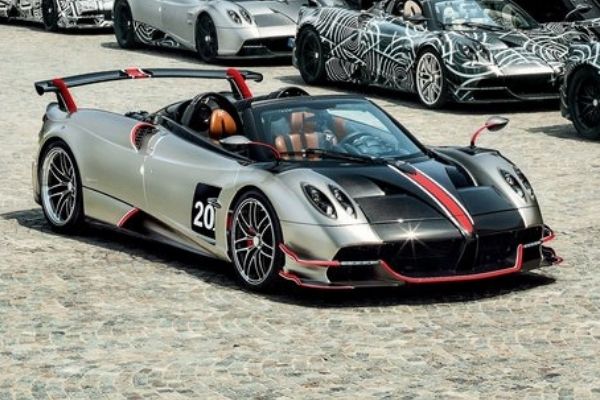 The Huayra BC Roadster's rear wing contributes plenty of downforce
>>> Related: What's the slowest car in the world?
7. 2021 Koenigsegg Gemera 
Top speed – 249 mph (401 km/h)
In the Philippines, mentioning four seats and a 3-cylinder engine on a car is hardly enough to inspire images of performance. It's a different story with Koenigsegg, which boasts 1,700 hp and 2,581 lb-ft (3,500 Nm) of torque, and the ability to share it with three other occupants. All that craziness can be credited to its 2.0L twin-turbocharged power plant, working with three electric motors.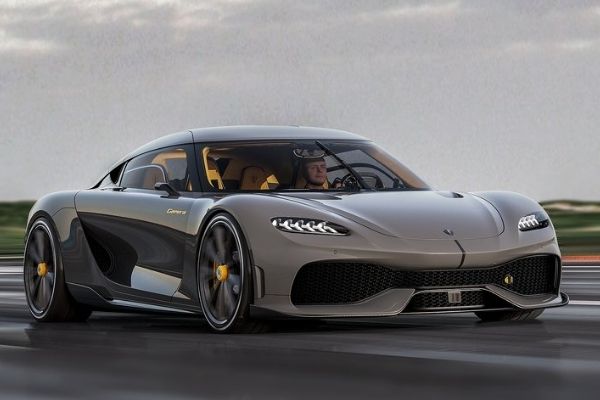 Sweden's Koenigsegg Gemera has room for four, with only three holding on for dear life  
>>> Let's check: Very rare road-legal Mclaren F1 LM Spec to be sold in an auction
6. 2021 McLaren Speedtail
Top speed – 250 mph (402 km/h)
The Speedtail isn't an attempt to reclaim the F1's throne which was lost to the Veyron, but at the very least, it's easy on the eyes. This hybrid speedster is able to recharge while in motion, powered by a modified 4.0L twin-turbocharged V8 equipped with parallel hybrid system, all good for 1,036 hp. A carbon fiber monocoque frame with aerodynamic control surfaces help the Speedtail glide through the wind while carrying three occupants on board.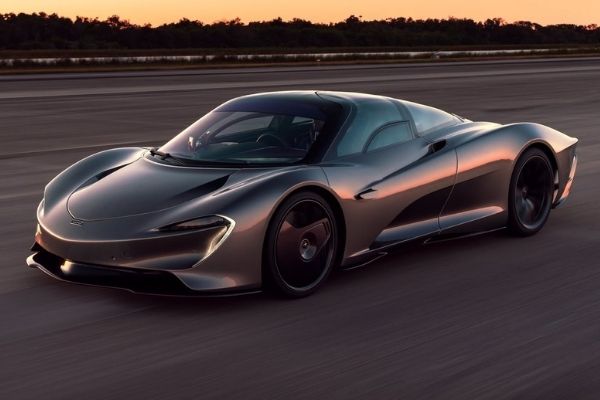 The McLaren Speedtail hybrid can charge itself while driving
5. 2021 Aston Martin Valkyrie 
Top speed – over 250 mph (402 km/h)
Aston Martin has joined forces with its F1 racing partner, Red Bull, to come up with a four-wheeled monster. Under the sheet metal, the Valkyrie runs on a 6.5L Cosworth V12 engine working in tandem with a permanent magnet synchronous electric motor. Total output is pegged at 1,160 hp and 664 lb-ft (900 Nm) of torque, coming in at a stratospheric 11,000-rpm redline.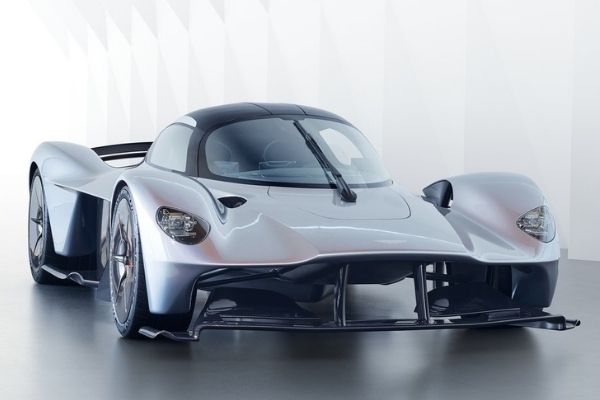 If James Bond got into motorsports, he would probably drive the Valkyrie
>>> Related: 
4. 2020 Bugatti Chiron Super Sport 300+
Top speed – 304 mph (489 km/h)
The Chiron Super Sport 300+ carries on Bugatti's penchant for milking every ounce of power from a given power plant, the latest being an 8.0L W16 that whips out 1,600 hp and 1,180 lb-ft (1,600 Nm) of torque, even more than what the Veyron made in its heyday. Zipping from zero to 100 km/h takes all of 2.3 seconds.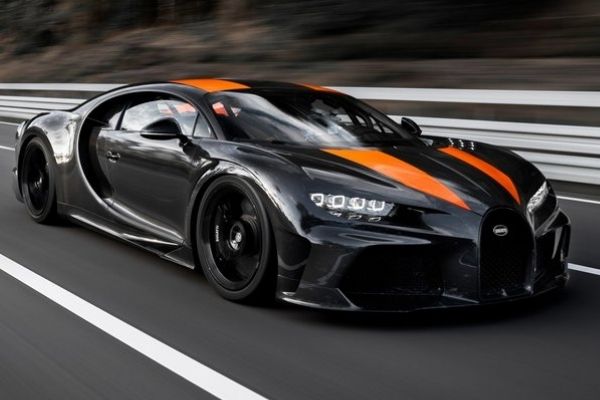 The Chiron Super Sport 300+'s name is an indication of its top speed
>>> Have you known Fast and Furious: Bugatti breaks the mythical 300 mph barrier?
3. 2021 Hennessey Venom F5
Top speed – 311 mph (500 km/h)
Texas-based Hennessey Performance Engineering proves that the Old World doesn't have a monopoly on speed. The upcoming model is claimed to make as much as 1,817 hp and 1,193 lb-ft (1,617 Nm) of torque, thanks to a twin-scroll 6.6L V8. Only 24 owners will get to experience the action, aboard a shell made almost exclusively of carbon fiber.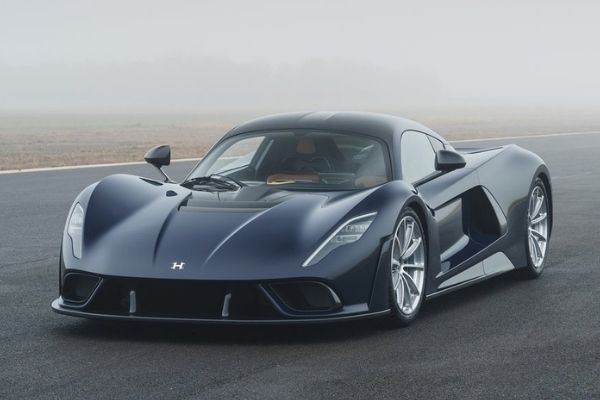 With the Hennessey Venom F5, Texas wants to show that it can harness horsepower as well as horses
2. 2021 SSC Tuatara 
Top speed – 316 mph (509 km/h)
Another American entry on the list is the Tuatara from Shelby SuperCars (SSC), succeeding the Ultimate Aero. A 5.9L twin-turbocharged V8 from Nelson Racing makes as much as 1,750 hp and 1,280 lb-ft (1,735 Nm) of torque. The Tuatara's 316-mph recorded top speed is currently being disputed due to rumors of data conflicting with the actual footage of the testing, and SSC plans to put those doubts to rest with another run in the near future.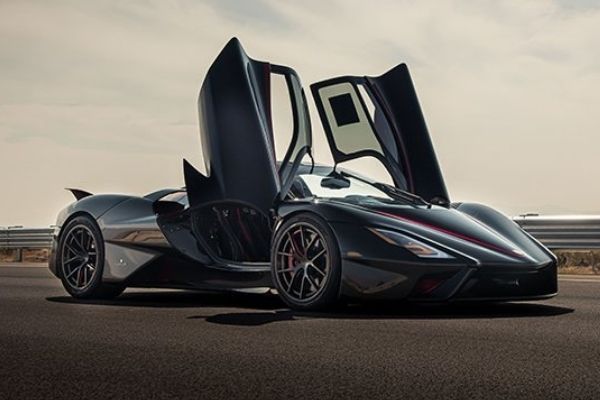 Controversy surrounds the SSC Tuatara's official top speed
>>> Related: Fastest, road-legal production vehicle right now is called the Tuatara
1. 2021 Koenigsegg Jesko Absolut 
Top speed – 330 mph (531 km/h)
As far as this compilation is concerned, the Jesko Absolut is the pinnacle of face-stretching, skin-ripping antics on wheels. Unveiled in March 2020, the car uses the same 5.0L twin-turbocharged V8 found on the standard Jesko, capable of a maximum 1,603 hp and 1,106 lb-ft (1,500 Nm) of torque. Note that the top speed remains theoretical, as the Jesko Absolut has yet to log any track times.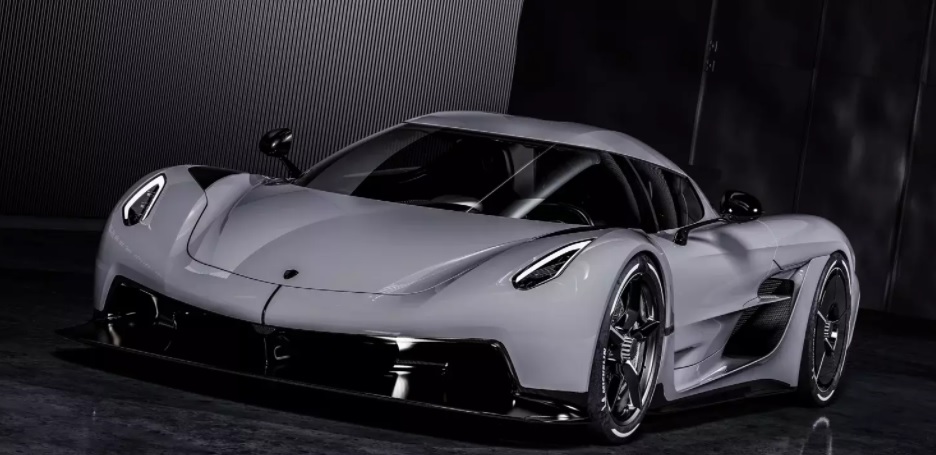 Koenigsegg's Jesko Absolut is still in search of a suitable track where it can demonstrate its potential
Get up to speed with the most fascinating automotive facts at Philkotse.com.


Hanna Sanchez
Author