All hail the new king of speed.
The SSC Tuatara officially became the current, fastest, road-legal production car in the world dethroning the Agera RS that posted a speed of 447 km/h last 2017.
As a side note, the Bugatti Chiron Super Sport 300+ reached 490 km/h, but this car was removed from the record list because it was actually a prototype and not a production version.
Tuatara | Experience - SSC North America
>>> Related: Fast and Furious: Bugatti breaks the mythical 300 mph barrier
Now, the SSC Tuatara became the current fastest production car with a blistering 508 km/h. The said car did that on street tires while using regular, non-racing spec fuel.
On its second run, the Tuatara managed to go even faster at 532 km/h. This of course means that the car managed to crush the formerly "impossible" 300 mph (483 km/h) production car speed barrier.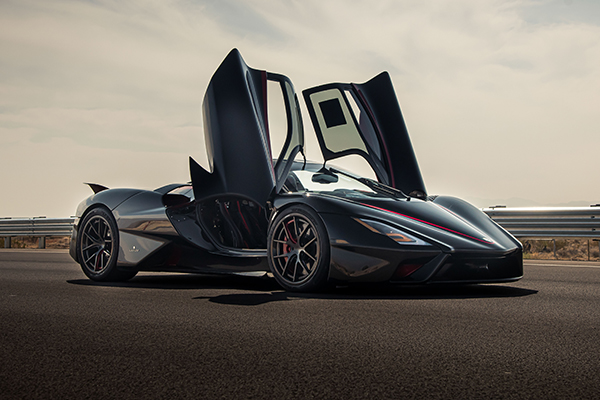 The SSC Tuatara with its doors open
To confirm the record, SSC North America brought in world-record sanctioned witnesses and used certified measurement devices. Behind the wheel of the record-breaking SSC Tuatara was Oliver Webb, a racing veteran, and the 2014 European Le Mans Series champion.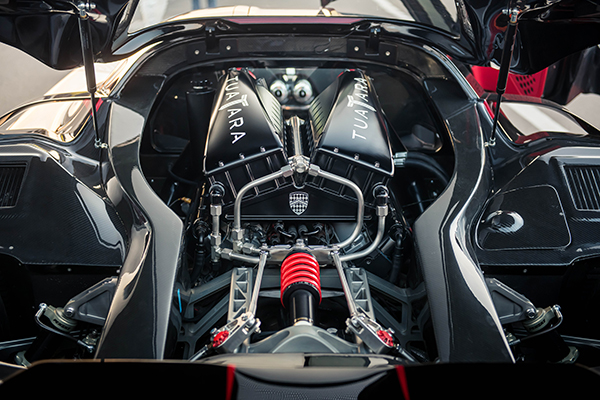 The SSC Tuatara's twin-turbo V8 engine
As for the Tuatara itself, it is powered by a 5.9-liter V8 flat-plane, twin-turbo engine positioned in the middle of the car. The said engine can churn out 1,350 horsepower when using 91 octane fuel. Couple that to the fact that the car only weighs 1,247 kg and what we have is one of the fastest cars that's allowed on public roads.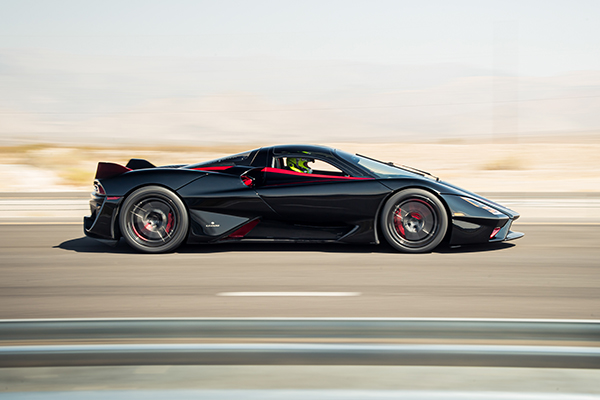 The SSC Tuatara has a drag coefficient of 0.279
Currently, SSC is selling 100 units of the Tuatara at USD 1.6 million (around Php 77.7 million) for a bare bones version of the car.
For those who aren't aware, SSC was formerly known as Shelby SuperCars Inc. The company first gained attention for the SSC Ultimate Aero, which in 2007 held the title of fastest production car at 412 km/h.
>>> Related: [Philkotse collection] Check out top 10 fastest cars in the world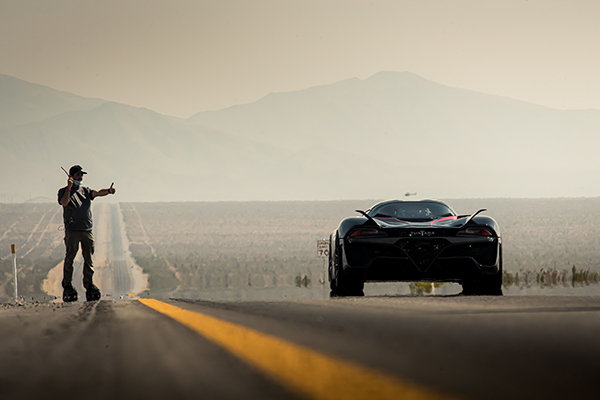 The lonely stretch of State Route 160 where the Tuatara set its speed record
For more automotive news, car reviews, and car maintenance tips, keep reading here on Philkotse.com.

Cesar G.B. Miguel
Author