The road-legal McLaren F1 LM Spec is one of the rarest supercars ever made with only 2 examples. One is about to be auctioned off in the upcoming Monterey Car Week.
RM Sotheby's, the famous classic car auction company based in Canada recently announced that it will be putting a very rare car up for auction at the Monterey Car Week probably in August. And this is possibly one of the rarest supercar ever made. Like a 2 unit production run type of rare!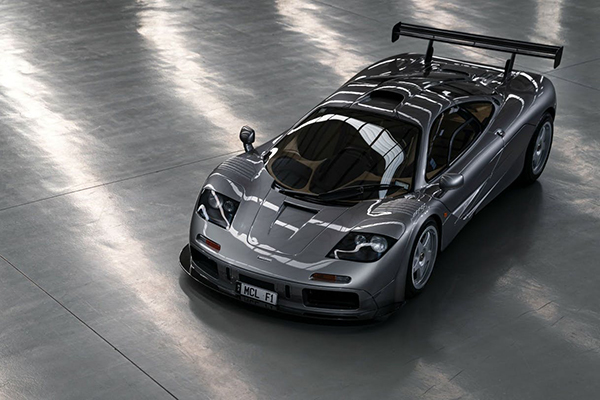 A road-legal, McLaren F1 LM-Spec. A veritable "unicorn car" that gets any kind of car enthusiast excited
The McLaren F1 LM 1994 - Spec
Designed by the Legendary Gordon Murray, the McLaren F1 is a very well-known supercar that set the bar for other vehicles of its class when it was first introduced. Out of the 106 units built, only 64 were legal to travel on public roads so that makes the McLaren F1 one of the rarest models the aforementioned company has ever made.
The F1 to be put up for auction however is one of only two to be upgraded and turned into the F1 LM-Spec road-legal variant making the said car one of the most sought after in the F1 model line.
According to RM Sotheby's Car Specialist by the name of Alexander Weaver, the McLaren F1 itself is already considered by many to be the ultimate supercar.
As such, others have touted it to be the gold, or rather a platinum standard when it came to cars of its type. He also added that the F1 LM-Spec bearing the serial no. 18 is his favorite because it is the most desired and the rarest.
>>> Read more: Supernova Silver McLaren P1 to sell for $2.4 million in the US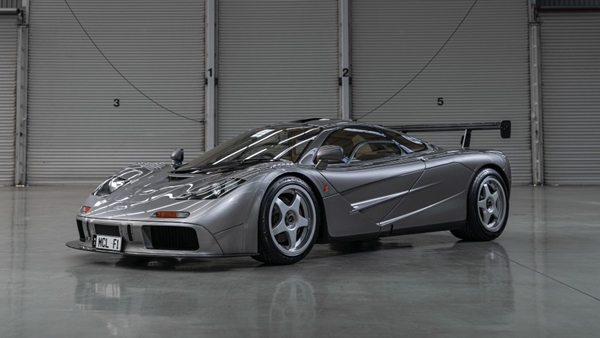 The McLaren F1 is a very well-known supercar that set the bar
Now with regards to the F1 variant in question, the F1 LMs were first made by McLaren as a tribute to the F1 GTR's first victory at the 24 Hours of Lemans way back in 1995. While six-track specific F1 LMs were built, the company decided to build two additional F1 LM-Spec units and make them street legal. So how did they do it?
First, McLaren needed the road-legal F1 LM to have exactly the same specs as the track-focused variants. So what they did is they modified a street-legal F1 and then engine swapped it with the F1 GTR's 6.1 liter V12.
The said engine made around 680 horsepower which is around 62 more horsepower than what the original car made. And while 680 horsepower does not sound too powerful nowadays for a supercar, 680 horsepower in a car was very impressive back in 1994.
Now, just raw power wasn't McLaren's thing. So they gave the road-legal F1-LM spec a huge rear wing, vents located on the fenders and those very sexy 18-inch center-lock wheels which initially came from the F1 GTR. So these set of parts all in all gives this particular F1 LM a lot of downforces.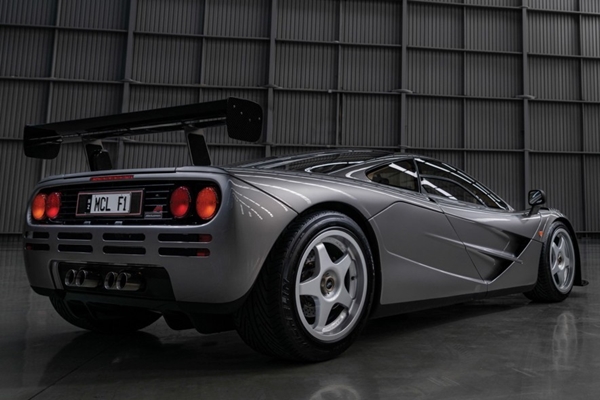 Here's the huge wing in question. Functional yet it looks good too
The main advantage of this F1 LM-Spec though is with its interior because unlike the gutted out track-oriented "normal" F1 LM, this one actually has interior amenities like a leather-covered interior surface, air-conditioning, and a lot of other stuff to keep you comfortable while enjoying a weekend drive through twisty mountain roads.
>>> Read more: Top 5 cheapest sports cars in the Philippines
Even the interior of the gullwing doors is covered in leather 
Also, the paint is called platinum silver so it's not only fast and comfortable, but it's also classy looking too.
The road-legal, serial no. 018 1994 Mclaren F1 LM-Specification will be expected to sell at around $21 million to $23 million. So if you've got a massive wad of cash just lying around, this car might be able to whet your taste for both speed and insane exclusivity. It is after all what car guys call, a "unicorn car."
For more automotive news and car reviews, please keep reading here on Philkotse.com! 


Cesar G.B. Miguel
Author