Let us help you choose between the three variants of the Okavango.
Being family-oriented folk, Filipinos have always gravitated towards spacious, high-capacity car models. As such, many carmakers have been introducing new models that fit the local market's needs.  
2021 Geely Okavango 7-Seat Crossover MPV: Macho people-hauler? | Quick Look
A case in point is the Geely Okavango, a seven-seater crossover SUV that can provide the space and comfort that any family needs. The Okavango also goes beyond that by providing a stylish and modern-looking exterior that will turn heads. Then again, there are three variants and each comes with slight differences. So, which one is the right one for you?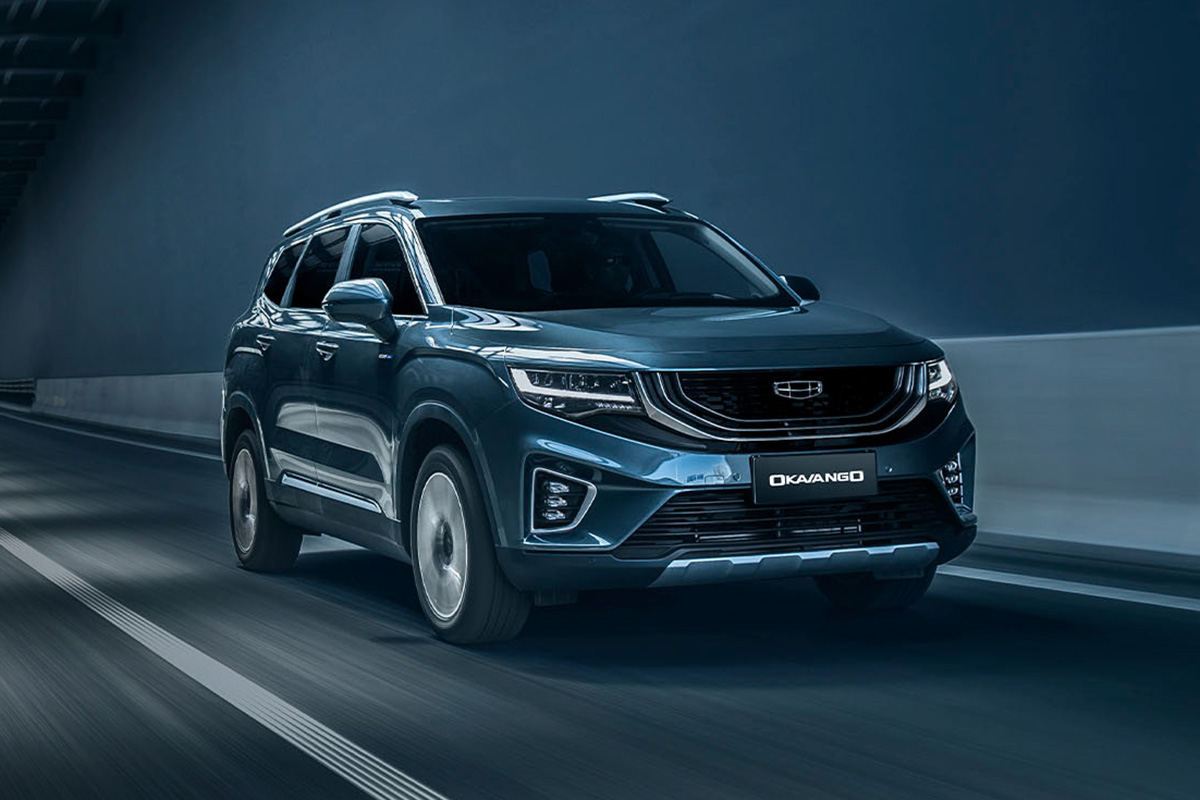 The 2021 Geely Okavango
Geely Okavango Variants: Exterior
If you're concerned about size, then the Geely Okavango's three variants have identical measurements. All three have a length of 4,835 mm, a width of 1,900 mm, and a height of 1,785 mm. All Okavango variants also have a wheelbase length of 2,815. For minimum ground clearance, all three variants also have 194 mm to work with. As such, the said model will have fewer issues when it comes to dealing with bumps on the road.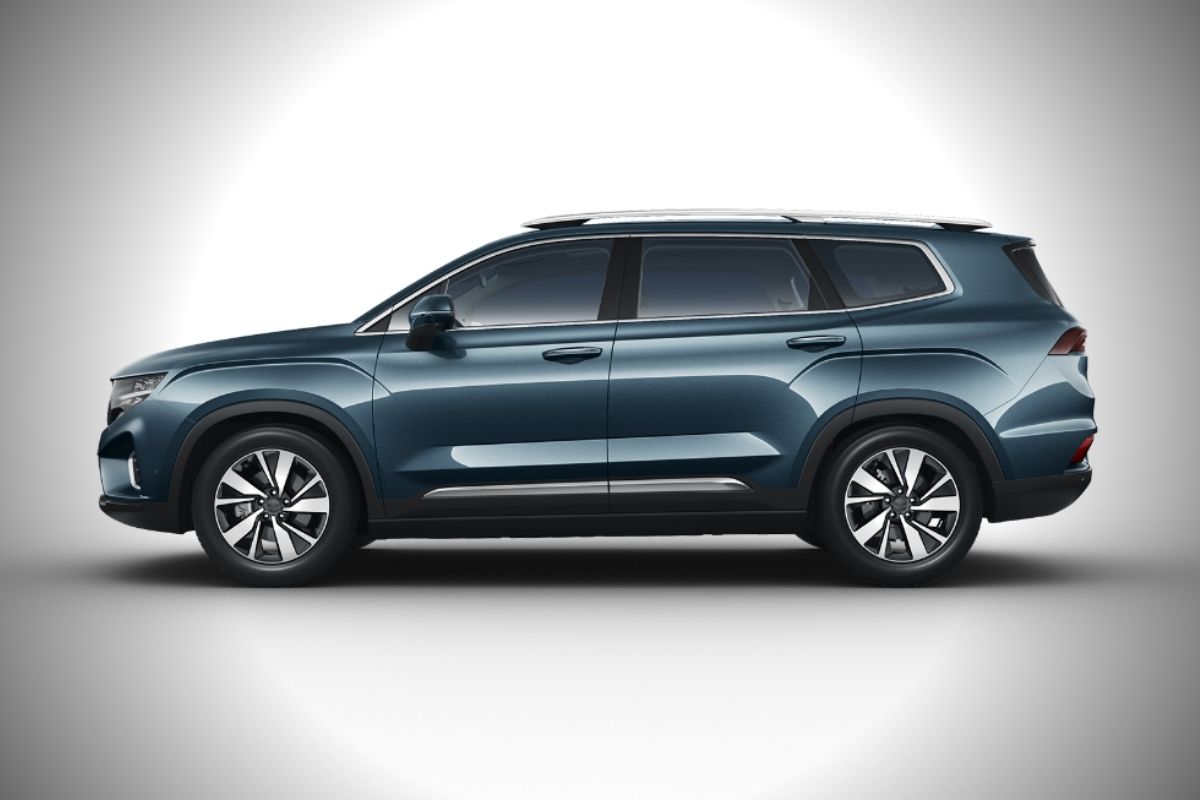 The Okavango Urban and Urban Plus comes with roof rails
For their exterior equipment, both the Okavango Comfort and Okavango Urban come standard with LED daytime running lamps, LED rear combination lamps, and LED headlamps. Both the Urban and Urban Plus also comes with automatic headlamp control, and roof rails, while the entry-level Comfort lacks those features.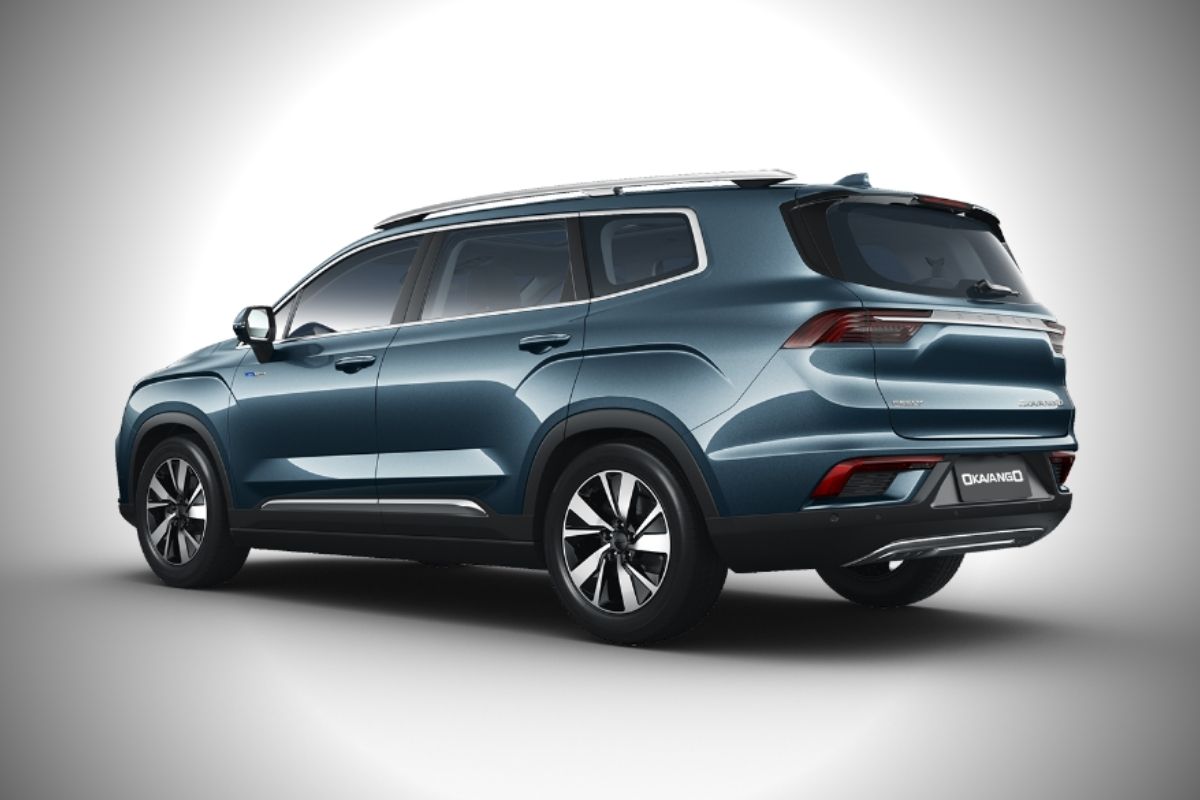 The Okavango regardless of variant is a sizable vehicle
When it comes to exterior equipment, however, the new Okavango Urban Plus takes it further with its 60-inch panoramic sunroof, which can automatically close when it detects rain. It also comes with high-tech-looking matrix LED headlamps that has four lighting modes, automatic leveling, and self-adjusting low and high beams.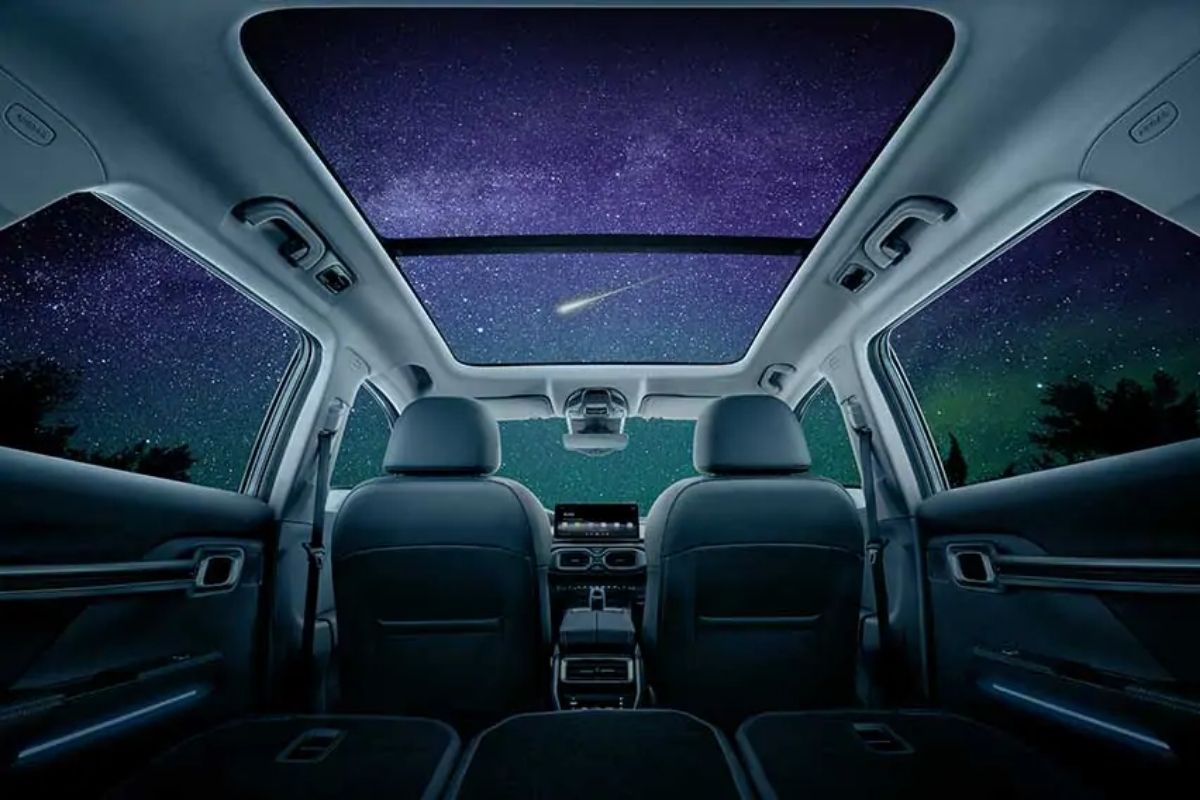 The new Urban Plus variant now comes with a panoramic sunroof
The most interesting part about the Urban Plus' headlamps is that it has adaptive beams. This means that the beam of light will adjust according to your steering input.
Looks-wise, there aren't many differences as all three variants come with the same exterior design. All three even have the same door handles, which are identical in color to the car and are adorned with chrome accents.
Both the Urban and Urban Plus, however, have larger sets of 18-inch alloy wheels wrapped with 225/55 tires, while the Comfort rides on 17-inch alloys combined with 215/60 tires.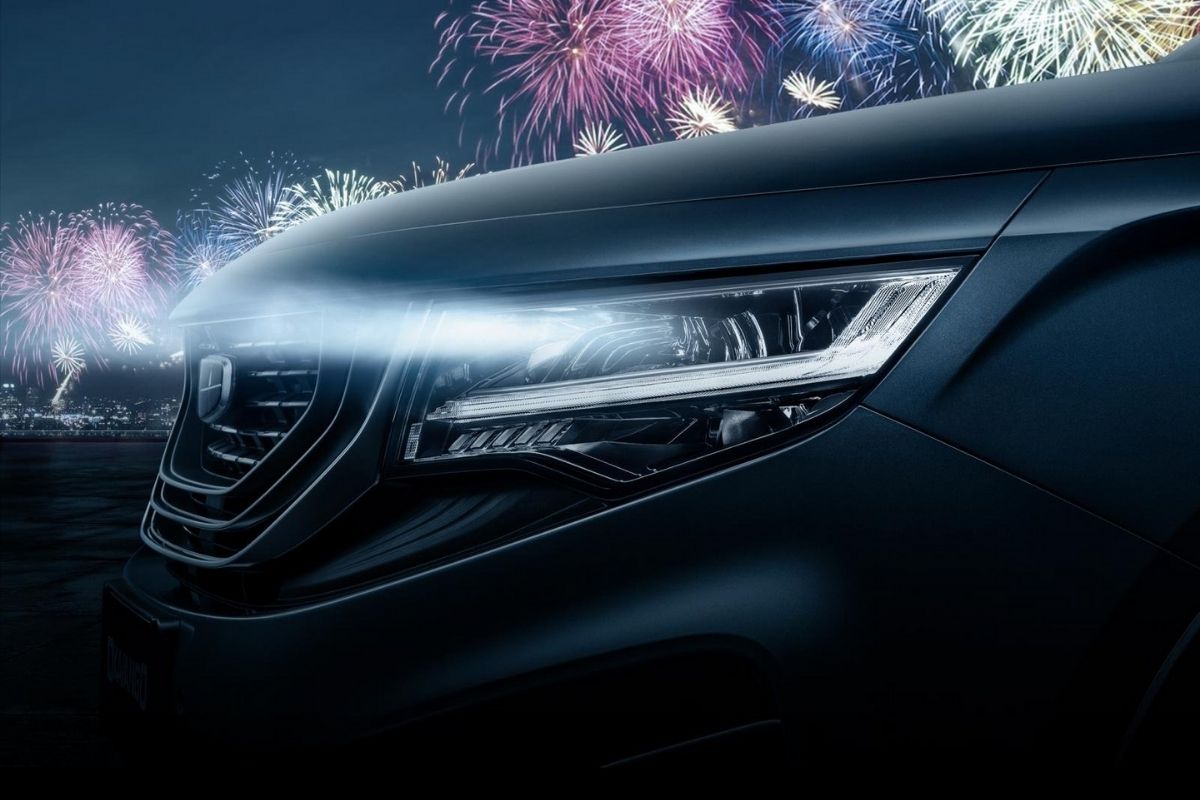 ADB Matrix LED headlamps on the new Okavango Uban Plus variant
Geely Okavango Variants: Interior
As mentioned, the Okavango has a standard seating capacity of seven and a maximum cargo space of 2,050 liters. All three of its variants also come with a 3-zone air-conditioning system with vents for the third row.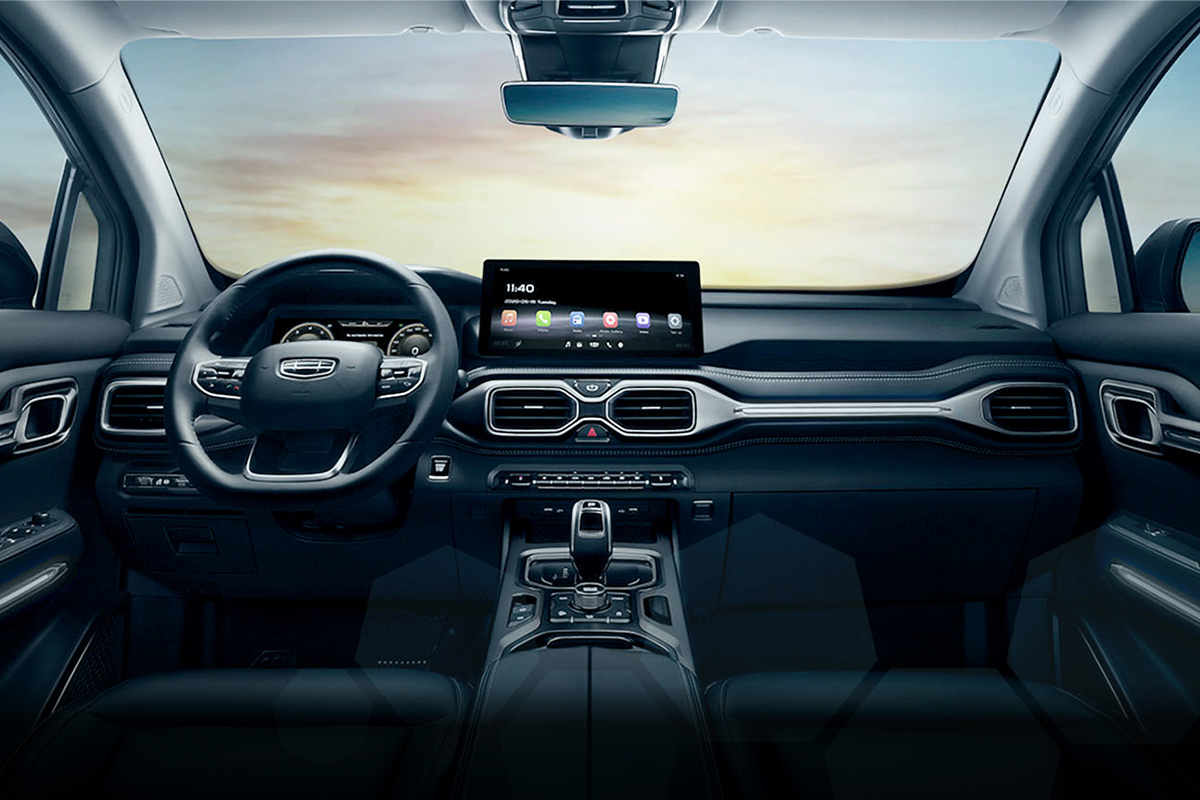 The cockpit of the Geely Okavango
For on-board entertainment, the entire Okavango variant lineup is equipped with a 10.25-inch touchscreen. To this end, you won't be choosing one or the other two when it comes to head units. Then again, both the Urban and the Urban Plus do have more speakers numbering at eight. The Comfort on the other hand only has four.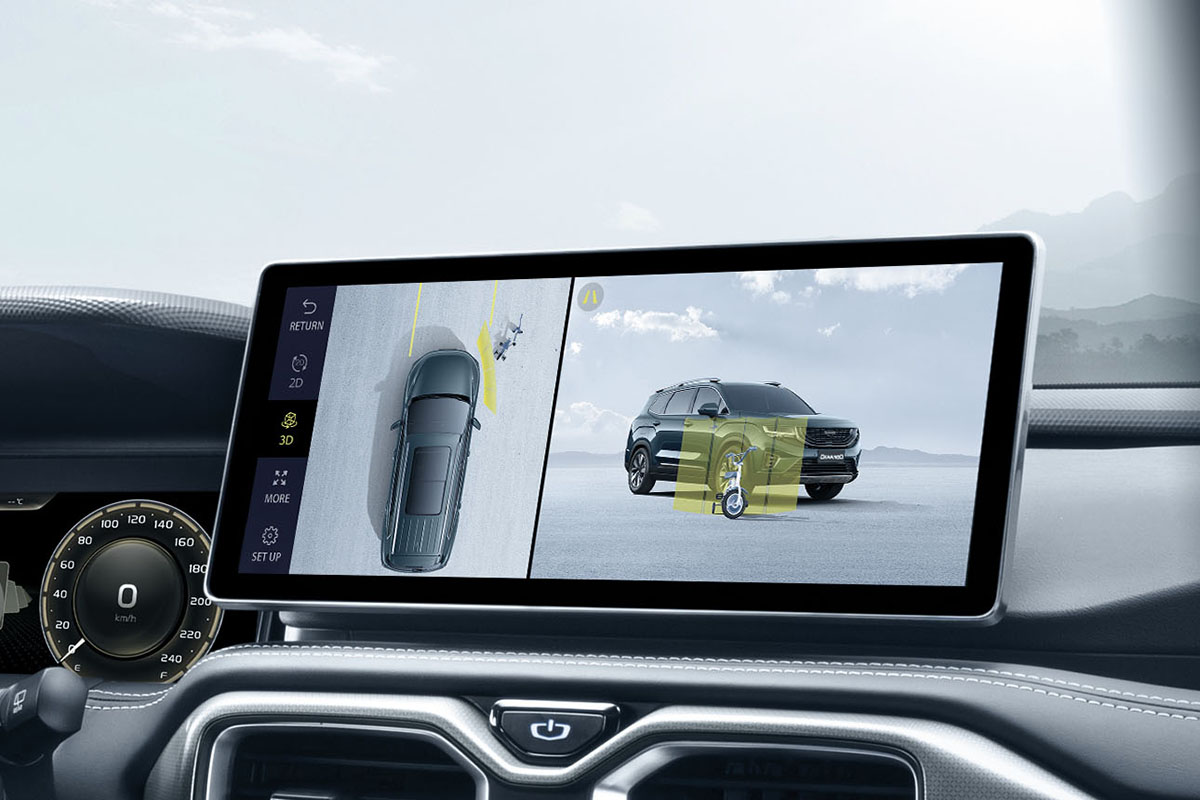 The screen is large, but it doesn't impede forward visibility
If you want the best instrument cluster, however, then you'll have to turn to the Okavango Urban Plus. It now has a 12.3-inch digital instrument panel, which is able to display the usual gauges, as well as multimedia information.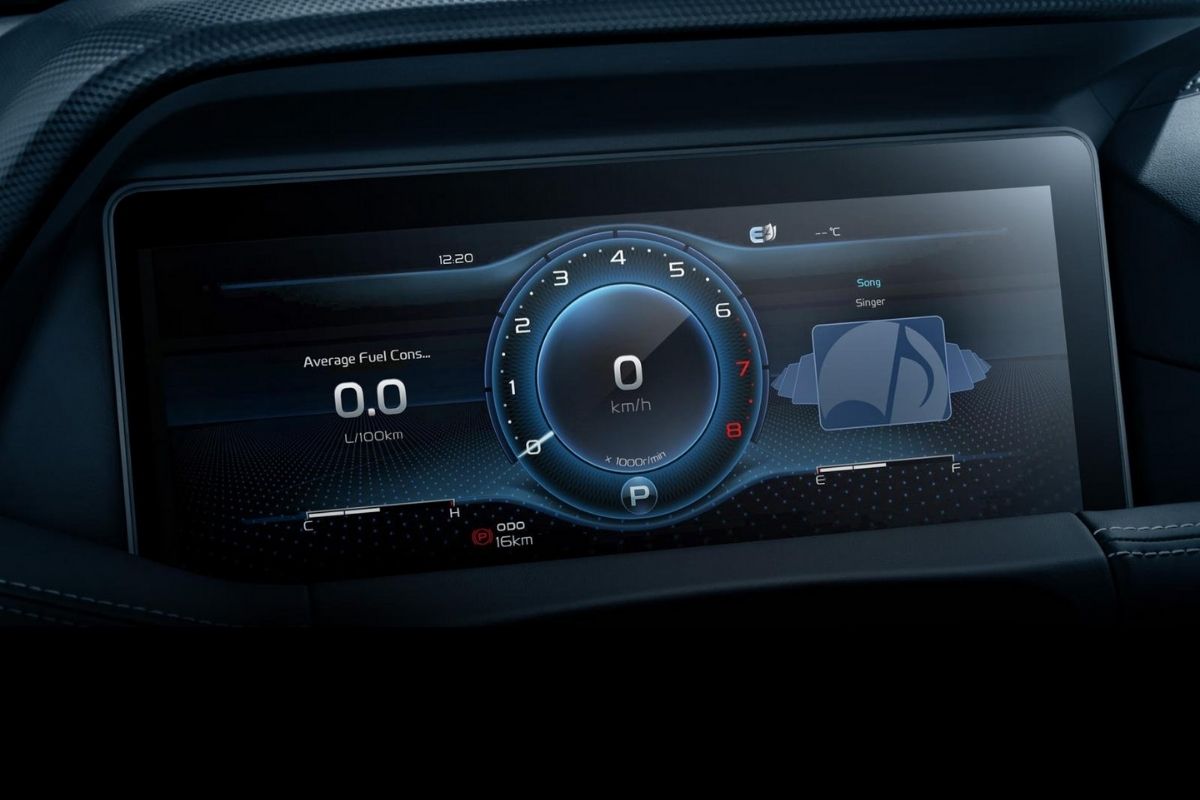 The new 12.3-inch instrument panel available on the Okavango Urban Plus
On top of having a better audio system, the Urban and Urban Plus also have leather seats and power-adjustable front seats. The Comfort in comparison has fabric-clad seats and manually adjustable front seats.  
>>> Related: 2021 Geely Okavango: Expectations and what we know so far
Geely Okavango Variants: Engine and Performance
Under the hood, you'll find no differences between the three Okavango variants. All three are propelled by the same mild-hybrid powertrain consisting of a 1.5-liter inline-3 turbo gasoline engine and a 48-volt electric motor. Power is sent to the front wheels via a seven-speed wet-type dual clutch.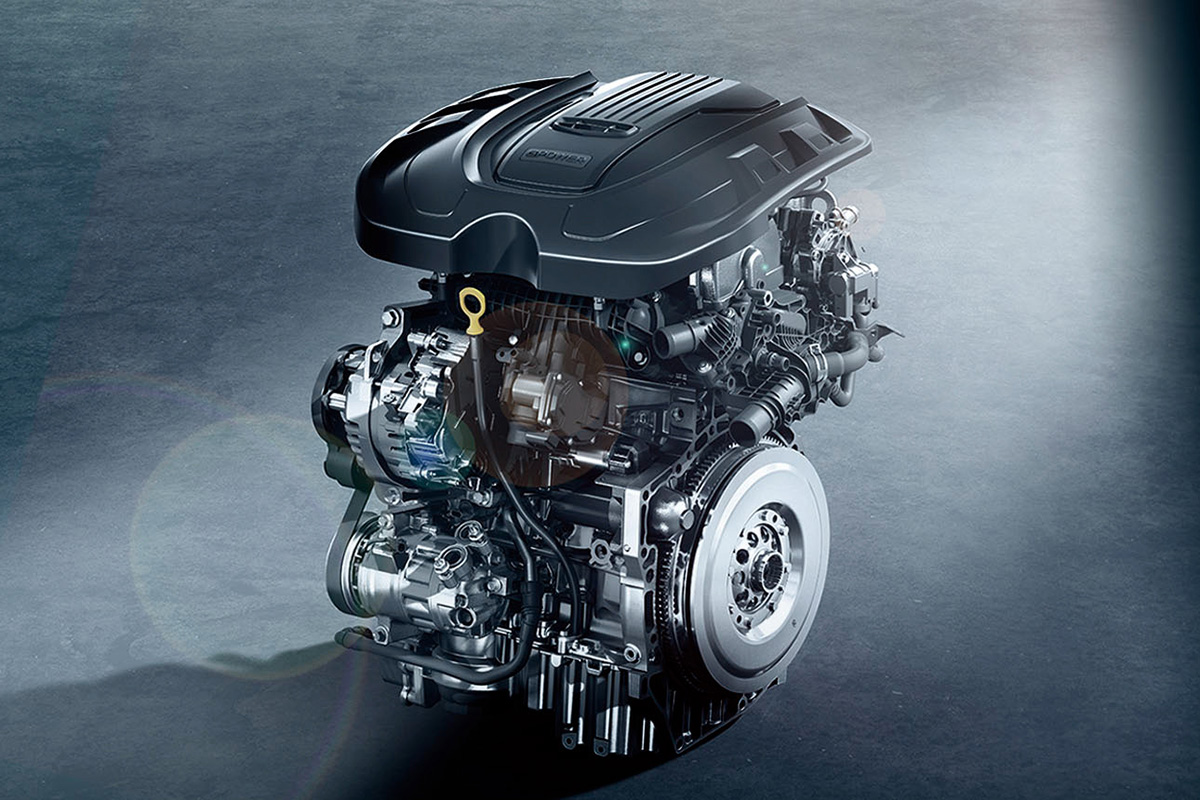 This engine's full name is the 3G15TDB G-Power 1.5-liter Inline-3 with dual VVT
At the most, the Okavango hybrid can produce a combined output of 190 horsepower and 300 Nm. It also has three drive modes namely Eco, Comfort, and Sport. 
Moving on to suspension systems, the Geely-made crossover uses a MacPherson strut front suspension, and a multi-link rear suspension. It also has disc brakes all around, and it also uses an electronic parking brake with an auto brake hold function. 
>>> Related: Will the 2021 Geely Okavango's pricing stir PH midsize SUV segment?
Geely Okavango Variants: Safety features
Safety-wise, the Urban and the top-spec Urban Plus has more than the Comfort. The mid-spec and the top-spec variants come with a 360-degree view camera, side airbags, and curtain airbags. This brings their total airbag count to six. In comparison, the Comfort uses a more traditional reverse camera, and it only has dual-front airbags. All Okavango variants however, are equipped with anti-lock braking with electronic brake-force distribution, hill start assist and hill descent control, a tire pressure monitor, and an engine immobilizer. 
Geely Okavango Variants: Pricing
| | |
| --- | --- |
| Geely Okavango variants | Price |
| Okavango Comfort 1.5 DCT | Php 1,208,000 |
| Okavango Urban 1.5 DCT | Php 1,328,000 |
| Okavango Urban Plus 1.5 DCT | Php 1,478,000 |
Geely Okavango Variants: Final Thoughts
For those concerned about power and performance, there are no differences between the three Okavango variants. All variants also have the same dual-clutch tranny, and the same disc-brakes all around. 
The Urban and Urban Plus however, does provide more in the way of safety with their six airbags. Both also have the potential to provide more convenience since they have power-adjustable front seats, and a 360-degree camera which we're certain will make parking a breeze.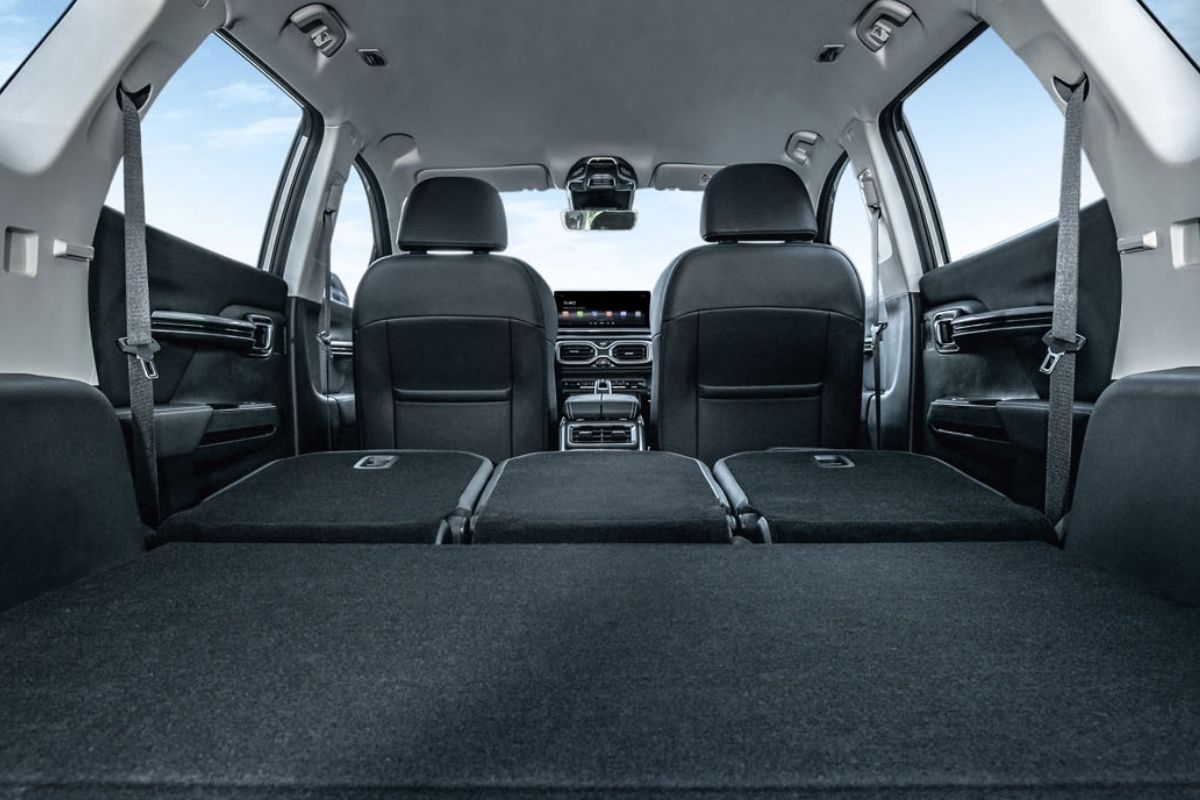 The interior of the Geely Okavango with all rear seats folded down
As we've pointed out before in other car variant guides, leather is definitely easier to clean compared to fabric. In connection to this, only the Urban and Urban Plus variants come with leather seats. That said, these two might be the ones to choose if you have active little tykes who like eating and drinking while riding in the car.  
>>> Related: 2021 Geely Okavango vs Toyota Fortuner Comparison: Spec Sheet Battle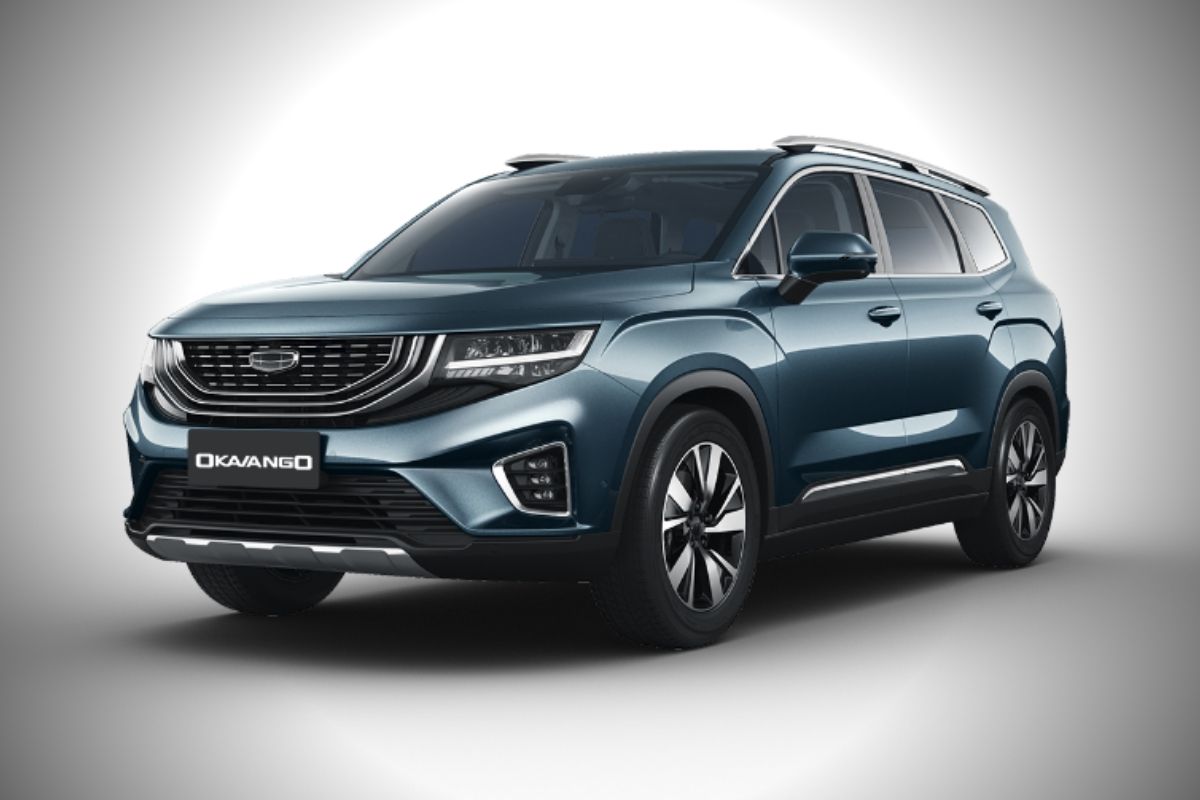 Did you find the right Okavango variant for you?
As far as comparing the Okavango to competitors however, it might be among the most-feature rich models for its price. So, either way, the Okavango is a winner, especially if you're also concerned about keeping acquisition costs down without sacrificing much in terms of features. For your final choice though, we recommend visiting your nearest Geely dealership and giving each variant a test drive.
For more variant guides, and other car buying and selling tips, keep reading here on Philkotse.com.

Know more about Geely Okavango 2023

The Geely Okavango 2023 is the first seven-seater from Geely Philippines for the Philippine market, which also makes it the biggest model in the lineup so far. Its quirky name was taken from the Okavango Delta, one of the Seven Natural Wonders of Africa and the 1,000th World Heritage Site recognized by UNESCO. Despite its unibody platform, Geely's third model for Filipino customers is actually longer and wider than mainstream contenders in the truck-based midsize SUV category, measuring 4,835mm long, 1,900mm wide, and 1,785mm high. Ground clearance, however, is at a rather low 194mm.
The Geely Okavango's price Philippines ranges from Php 1,523,000 for the base Comfort variant to Php 1,765,000 for the range-topping Urban Plus. Rivals in its segment include the Toyota Fortuner, Mitsubishi Montero Sport, Nissan Terra, Isuzu D-Max, and Ford Ranger.


Cesar G.B. Miguel
Author