Does wearing a face mask while driving make sense? 
Even before the start of the enhanced community quarantine, back when COVID-19 cases were only a handful, people were already wearing surgical masks and/or N95 masks. Now that it has been confirmed that local transmission was present, and the ECQ in full swing, people who need to travel outside of their homes are mostly wearing some type of mask.
There are some areas, however, that we don't wear masks, like maybe when you're alone in your room or with your family inside your house. So this begs the question, do you still need to wear a face mask while driving?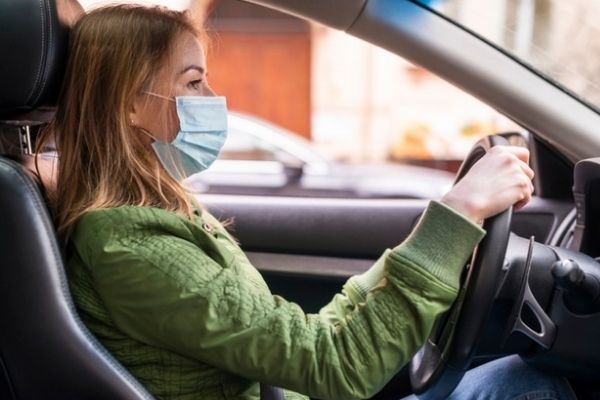 Do you really need to wear a facemask while driving? 
Why wear facemask at all?
According to the Department of Health, the American Center of Disease Control, and many other health organizations, a surgical mask is designed to protect you against large droplets, sprays, and splashes of bodily fluids.
N95 masks, on the other hand, protect a wearer from smaller particles including droplets, thus filtering out as much as 95% of airborne particles.
Now, the novel coronavirus primarily spreads by being transmitted through respiratory droplets, which are in turn ejected from a sick person's cough or sneeze.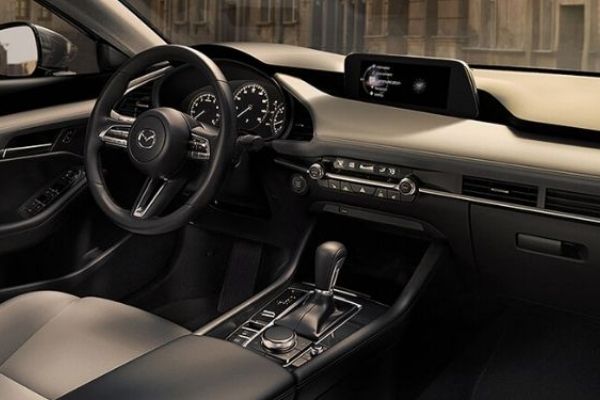 Most car interior are made out of plastic, fabric, and leather, surfaces that the virus may cling on to
According to a study done by the National Institutes of Health, they also found out that the virus can remain suspended in the air for up to three hours.  
>>> Related: 10 tips for car drivers to deal with COVID-19
Cars: It's a tight space
Now the interior of a vehicle, no matter how small or how large, is classified as a tight, small space. As such, the transmission of the said virus though droplets and/or spray hanging in the air is likely.
According to Dr. Sandip Pargi, a pulmonologist in Aster Mankhool in UAE, wearing a face mask in your car is necessary especially if you're riding with someone while the windows are up. Anyone can sneeze at a moment's notice after all.
Also note that when you're out during the ECQ, you're out for a reason. And because of that reason, be it buying supplies or whatnot, you'll have to get out of your car and interact with people. As such, it would be ideal to be wearing your mask when you take a step out of your house, even before entering your car.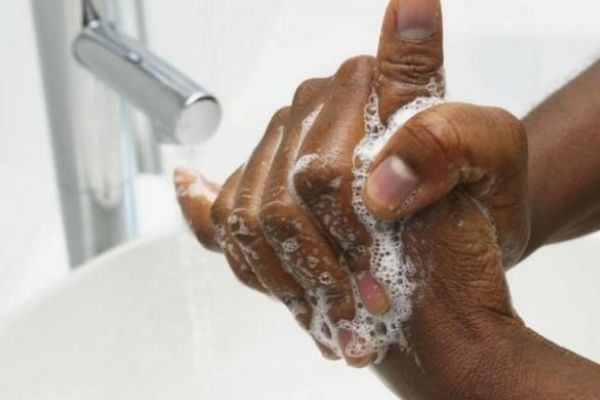 Also, washing your hands is still the best way to stop the coronavirus in its tracks
This is because once you've worn your face mask, you should never touch it, and you do not want to touch your face during these times. This point is also true if a person has had other people riding in the car with him/her because the novel coronavirus can actually survive for hours on a surface.
>>> Related: Coronavirus Tips: How to safely travel during and after COVID-19 outbreak
The Coronavirus and surfaces
The interior of your car has many surfaces. Most are made out of plastic if you're driving some econobox, and others will have soft-touch surfaces clad in cloth and leather. Other luxury vehicles will also have brushed aluminum, actual carbon fiber, etc.
According to many medical-related institutions, the coronavirus can live on plastic and steel for up to 72 hours, copper for four hours, and cardboard/paper for 24 hours. No matter how hard you disinfect your car's interior, you still can't leave your survival to chances.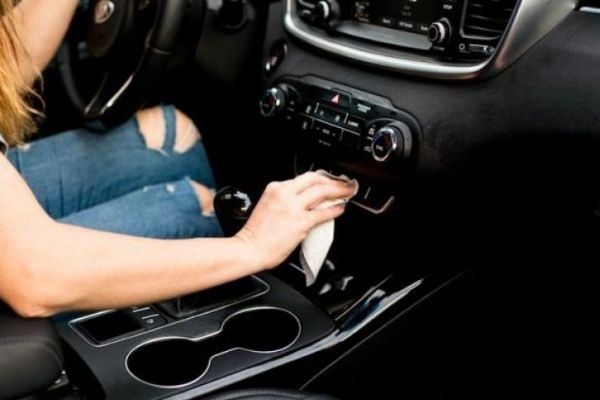 Disinfecting your car every after use is a good idea nowadays
Do note that when you're out buying stuff, or doing whatever, you'll need to touch things that countless other people have touched like doorknobs, door handles, that can of sardines you thought you wanted but didn't, etc. These are things that are potential temporary homes of the virus.
When you get back into the car, you'll need to touch several things in its interior, right? As such, now these surfaces might also become things that the virus can cling on.
As a result, touching your steering wheel and then touching your face, even if it wasn't intentional, might get you sick. If you're wearing a mask properly though, then you might remember that you shouldn't be touching it in the first place.
A mask, despite the additional protection it provides, is second only to washing your hands. In this regard, we highly urge you to regularly wash your hands with soap and water for 20 seconds. If water isn't available, then you can also use alcohol and/or hand sanitizer. Better yet, bring these must-have items you need in your car to fight the spread of COVID-19.
Face masks: It's mandatory
Another reason to wear a facemask nowadays is that under the guidelines of the enhanced community quarantine, wearing face masks is now mandatory.
The Inter-Agency Task Force for the Management of Emerging Infectious Diseases or IATF-EID mandates all citizens to wear face masks, earloop masks, indigenous, reusable or do-it-yourself masks, handkerchiefs, face shields, and any other kind of personal protective equipment that can lessen the virus' chance of transmission.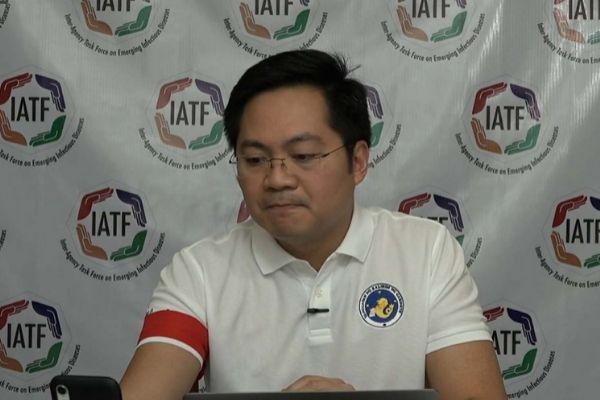 Sec. Nograles announced it himself through a virtual presenter on April 2, 2020
This was announced on April 2, 2020 by Cabinet Secretary Karlo Nograles. This rule is effective for the entire duration of the ECQ.
So yes, everyone, regardless of walking or driving, should wear a facemask.
>>> Related: Geely Auto donates 20,000 surgical masks to the Philippines
The right way of wearing a facemask
So how do you wear a facemask properly? Here are some reminders courtesy of the World Health Organization;
1. Before wearing a mask, first, make sure that your hands are clean. So wash your hands with soap and water or alcohol.
2. Make sure that the mask, regardless of type, fits snugly on the face. Make sure that there are no gaps and that the mouth and nose are fully covered.
3. Once worn, avoid touching the mask.
4. To remove the mask, touch only the ear loops or the rear portion. Immediately discard the mask in a sealed bin and then wash your hands.
As of April 9, 2020, the total number of cases here in the Philippines recorded at 3,870, with 96 recovered and 182 dead.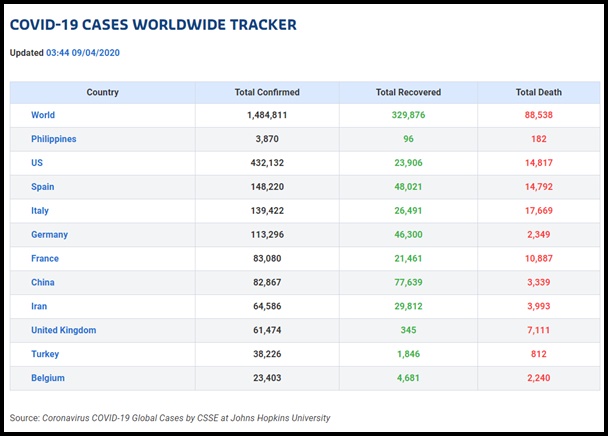 Covid-19 cases reported on April 9th
So in order to flatten the curve, we urge everyone, regardless of where you are and as long as you're out of your house, to wear face masks.
For more COVID-19 tips and updates, keep reading here on Philkotse.com.


Cesar G.B. Miguel
Author