Be a wise driver and avoid these expensive violations!
Every year we see an increase in the number of cars in our streets. The MMDA stated that over 400,000 vehicles are estimated to pass through EDSA alone daily this year, which was higher than last year's average. Yet given the increasing motorists plying our streets, the information being spread regarding traffic rules, regulations, as well as violations and penalties is thin.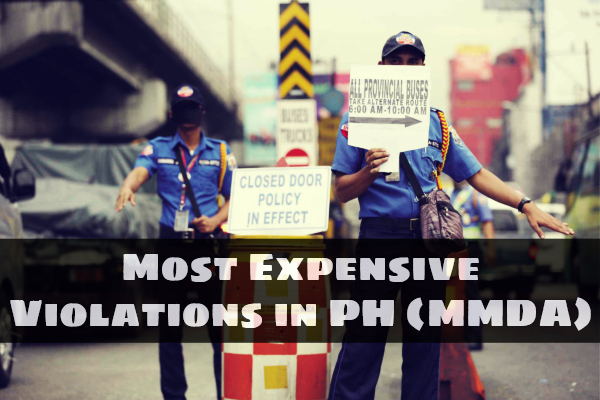 Here's a list of the most expensive traffic violations you should be careful not to commit when driving in the Philippines
The average Metro Manila motorist knows little about the penalties and prices of the violations that they may be subjected. While some of the fines are somewhat affordable, some penalties might cost an arm and a leg. This commentary from Philkotse.com will discuss some of the most expensive penalties our motorists may get if they are apprehended by the MMDA.
1. Anti-Distracted Driving Act (RA 10913 of 2015)
The Anti-Distracted Driving Act is a law that prohibits motorists from using communication devices and other electronic entertainment while their vehicles are in motion or temporarily stopped on a traffic light or an intersection.
Simply put, this law prevents drivers from using their mobile phones as well as using their vehicles' GPS/Infotainment systems while their vehicles are in motion or they are in a momentary stop.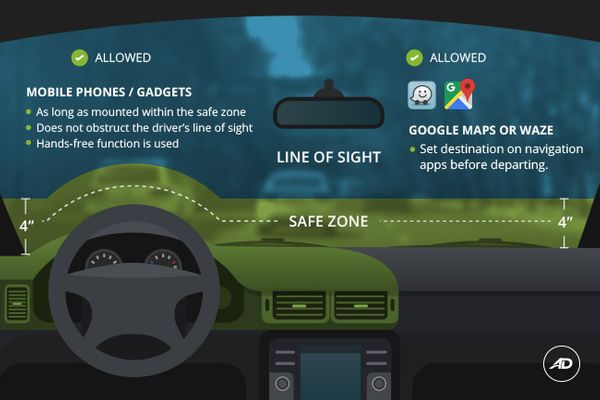 Needless to say, multi-tasking amidst driving is never advisable because it lessens your ability to think and move freely
The fine for violating this act costs a hefty Php5,000.00 for the first offense, Php10,000.00 for the second offense, and a staggering Php15,000.00 for the third offense. Mind you. If you catch the third offense, your driver's license will also be suspended for 3 months.
And be warned, you're looking at a painful Php 20,000.00 fine and the revocation of your driver's license for the fourth offense.
2. Failure to display the regular motor vehicle license plate with a commemorative plate
Motor Vehicles - regardless of make, model, and year - are mandated to display their designated license plates at all times. However, the Land Transportation Office (LTO) has released what they call "Commemorative Plates". These special plates were bought from the LTO by the public so that a specific event or a recognized entity may be honored.
Samples of Commemorative Plates are license plates released for a specific batch of university alumni as well as special members of the judiciary, legislative, and executive branches of government.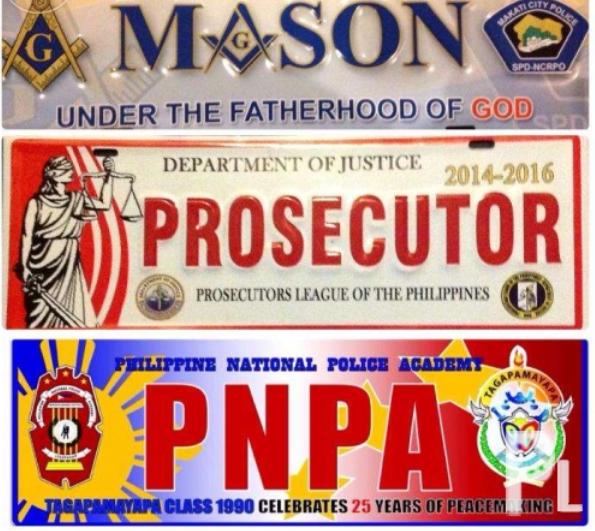 These plates are used to commemorate or represent certain events and organizations, but there is always a legal method to use them
Special these plates are, however, by law, there is a proper method of displaying them. These commemorative plates should be displayed beside the issued motor vehicle license plate, not covering the license plate. The fine for violating this rule costs Php 5000.00 in the first, second, and third offense.
3. Illegal or unauthorized counterflow MMDA Reg. No. 97 – 003
Most of our roads in the metro are painted with different lines that assist motorists to traverse their daily commutes and help them get to their destination safely. Some lines help designate specific vehicles (such as the yellow bus lanes in EDSA) while others help the motorist when to perform a maneuver (such as a where and when to stop in an intersection).
If caught again, the fine is still at Php 2000.00 but the suspension time will be doubled at 6 months and for the third time, the license will be revoked, plus another fine of Php 2000.00.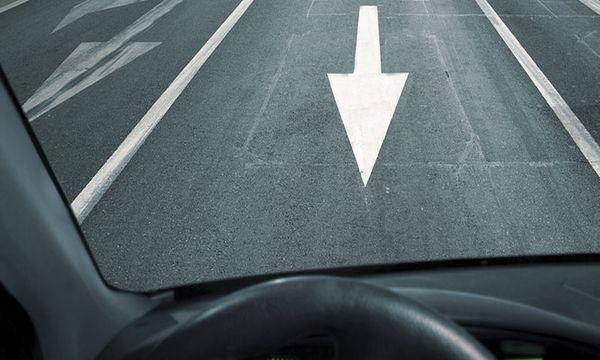 If caught again, the fine is still at Php 2000.00 but the suspension time will be doubled at 6 months and for the third time
The double yellow lines found along road curves as well in busy streets (in front of a densely populated area such as a school) indicates that with poor judgment and without proper authorization, a motorist cannot perform a counter flow. If apprehended, performing a counterflow within the double yellow line will surely grant the motorist a fine of Php 2000.00 and the suspension of their license for 3 months.
4. Towing fees of illegally parked vehicles
Parking in the Metro can be a menace, as per some websites, the average Filipino driver would spend a considerable amount of time looking for parking near their destinations. If the authorities would notice the illegally car parking, they would wait beside the vehicle and if the driver returns during this period, they would lecture the driver, issue a ticket and request the driver to find proper parking.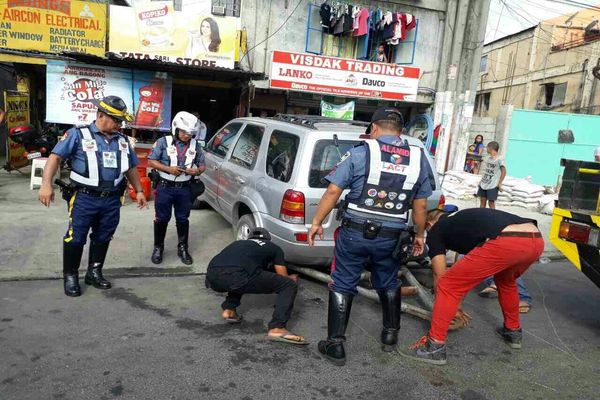 Sometimes desperate, the Filipino driver would park in a sidewalk to make end meet which is illegal
If the driver would not be back during the period the authorities are waiting for him to return, they would tow and impound the car. This process of towing is not free. The fine would depend on the size of the towed vehicle which ranges from Php 1500.00 to Php 4500.00 respectively. Read our post on Towing Guidelines MMDA to know the law and your rights.
5. Overspeeding
There are many roads in the Metro where the vehicle speed is checked carefully and violators are given a fine if they are caught violating this regulation. Fines though differ from place to place. For example, an over speeding fine in Diosdado Macapagal Avenue costs Php 2,000.00 while over speeding in other major avenues would be charged Php 1200.00.
So we should always be mindful of the speed limit when traversing the busy roads in the Metro and other roads as well.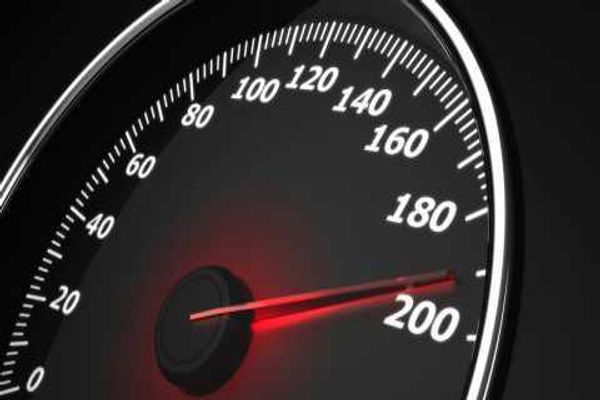 We should always be mindful of the speed limit when traversing the busy roads in the Metro
6. Driving under the influence for drugs and/or liquor
Yes, it's Saturday night. You're on your way home but you had a few drinks. Sometimes we are in this situation wherein we must drive under the influence of alcohol. This is not legal if apprehended; the MMDA fine would be Php 2000.00. So technically, do not drink and drive if you want to save money.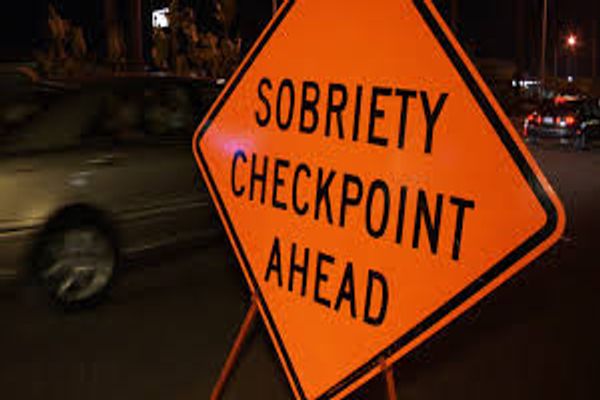 Filipinos love booze, but we tend to disregard the dangers that come with driving after alcohol consumption
>>> Must read: Republic Act 10586 on Anti drunk driving Philippines: All you need to know
7. Stalled vehicle
Imagine driving along EDSA on your routine commute in your trusty vehicle, everything is as usual then suddenly your car stalled. It just stopped and you don't know why. You slowly grasp the reality that your car needs to be serviced for whatever reason. And you begin to reckon the costs of repairs. Well, be aware that a stalled vehicle, if apprehended, will also be fined Php 1,000.00 accordingly.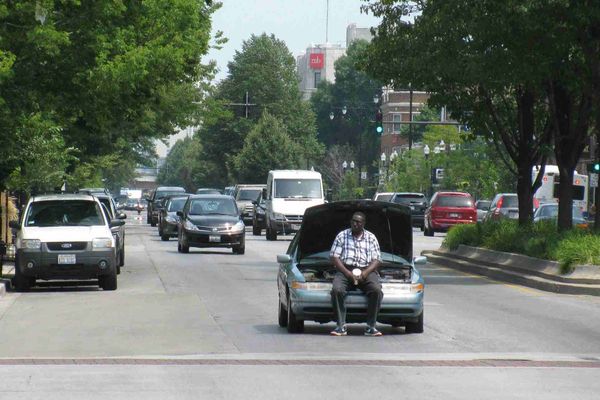 You may add that fine to your repair bill or better yet, always keep your car in tip-top shape to help prevent this Php 1,000.00 fine
>>> Also check out for the complete LTO fines and penalties in the Philippines.

Hanna Sanchez
Author