Some of them don't end with just the monetary penalties.
Every year sees an increase in the number of cars on our roads. The Metro Manila Development Authority (MMDA) estimated that as of July 2021, a daily average of almost 400,000 vehicles pass through EDSA, the country's busiest thoroughfare, approaching pre-pandemic levels. Various infrastructure projects have been undertaken to address the rising volume of vehicles, but this also makes enforcement of traffic laws even more challenging.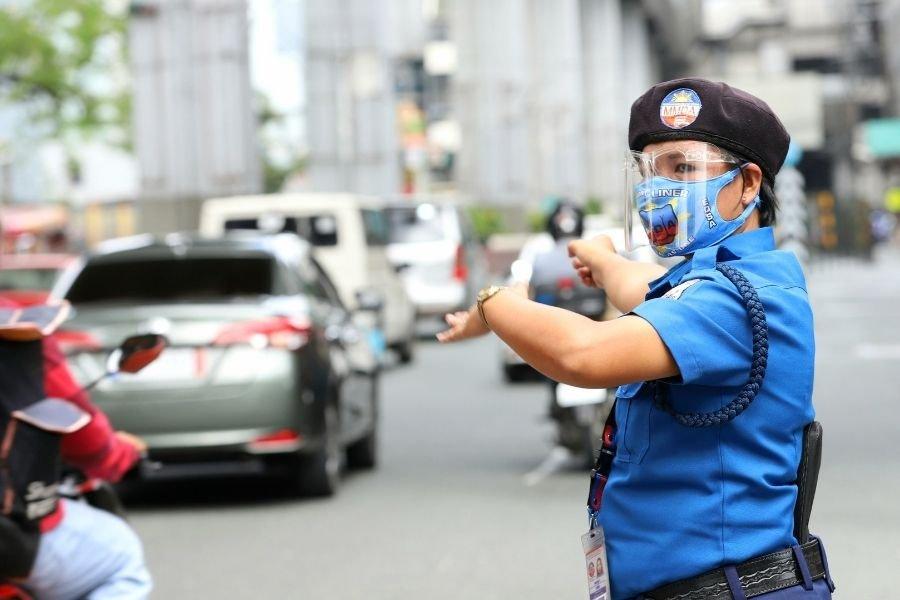 The MMDA has jurisdiction over various aspects of Metro Manila, including traffic 
Metro Manila comprises 16 highly urbanized cities, each with its own jurisdiction. However, the MMDA still generally exercises oversight on these areas where traffic management is concerned. The following is a rundown of the seven most expensive traffic violations on the MMDA's roster of offenses, from lowest to highest, that you're likely to commit if you're not careful.  
1. Driving against traffic
Also known as an illegal counterflow, this violation involves maneuvering the vehicle into oncoming traffic, whether it's on the wrong direction of a multi-lane thoroughfare or on a one-way street. Take note that only specific vehicles responding to an emergency such as ambulances, fire trucks, and police units are authorized to do this. The penalty for committing this violation is Php 2,000 and a month's suspension of your driver's license for the first offense, Php 2,000 plus six month's suspension for the second offense, and Php 2,000 plus revocation of the driver's license for the third offense. 
2. Driving under the influence of drugs or liquor
Taking the wheel while drunk or under the influence of illegal drugs impairs your reflexes at best, and drops your inhibitions to make you more aggressive in a worst-case scenario. Either way, it puts you, your passengers, and other road users in danger. Even certain prescription drugs can affect the way you drive by making you drowsy or light-headed, for instance.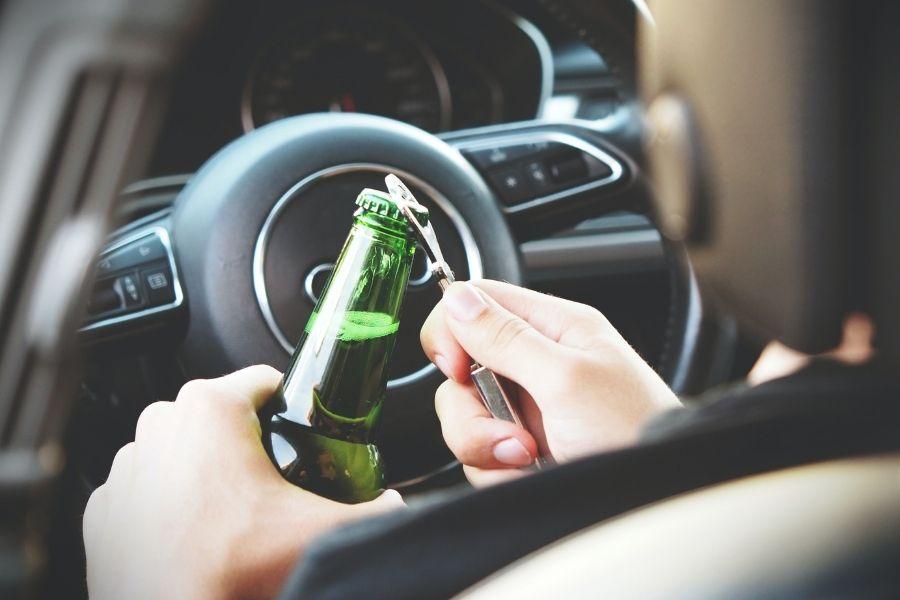 It's never a good idea to take the wheel drunk, no matter how safe you think your car is
If you're caught, expect to cough up Php 2,000 for the first offense, the same amount plus a year's suspension of your license for the second infraction, and Php 2,000 along with having your license revoked for the third instance. 
3. Failure to display license plate with a commemorative plate
Many drivers are fond of personalizing their vehicles, mostly to reflect individual style. And then there are those who are likely proud of the organizations they belong to, which explains the use of commemorative or vanity plates. Yet, the law requires that the legally issued license plates should still be visible as part fo the car's roadworthiness. Failing to show, deliberately obscuring or otherwise omitting the proper license plate carries a fine of Php 5,000.   
4. Tampering with motor vehicle documents 
Motor vehicles are typically required to bear the necessary documentation, in the form of the Original Receipt and Certificate of Registration (OR/CR). Public utility vehicles also have the Certificate of Public Convenience or CPC. Whether as original or duplicate copies, these papers must reflect the actual registration status of the vehicle in question.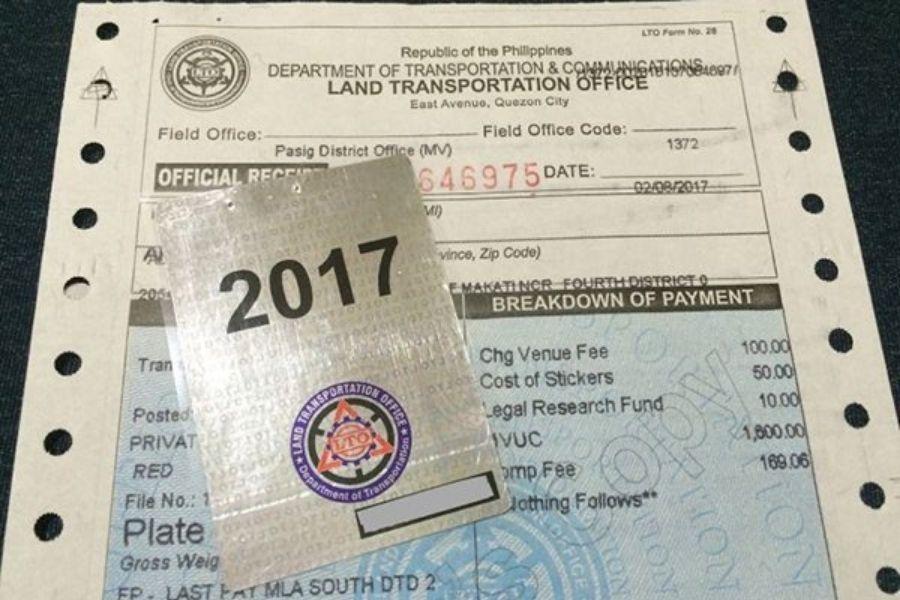 Your vehicle's documents should not be tampered with
Falsifying or otherwise tampering with any information contained therein results in a Php 5,000 fine, and the vehicle will be impounded for 24 hours until the corresponding penalties have been paid.  
5. Violating the Anti-distracted Driving Act 
A momentary distraction is dangerous when you're operating something as large as a car, which is why the Anti-Distracted Driving Act aims to regulate the use of communications devices. This is to allow motorists to focus on the wheel and the road ahead. The rule applies even if you're waiting for the light to turn green at a traffic stop, as the vehicle's engine is still running.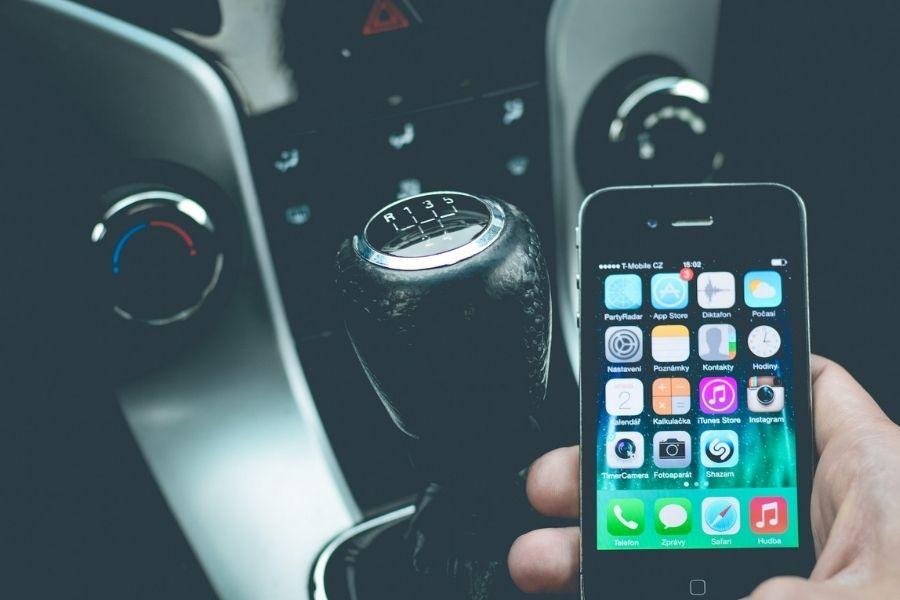 Using your phone while driving impairs your focus and reflexes
Giving in to the temptation of texting, watching a video, or opening that Spotify playlist on your phone will cost you Php 5,000 for the first offense, Php 10,000 for the second offense, Php 15,000 plus three month's suspension of your license on the third offense, and Php 20,000 for the fourth offense, with the added inconvenience of having your license revoked. 
6. Illegal transfer of plates, tags, and stickers 
Some unscrupulous motorists resort to using a car's license plates, stickers, and RFID tags on another motor vehicle. This is an especially dubious practice that raises suspicions on the part of authorities, apart from allowing offenders to dodge responsibility if they find themselves involved in a traffic-related incident.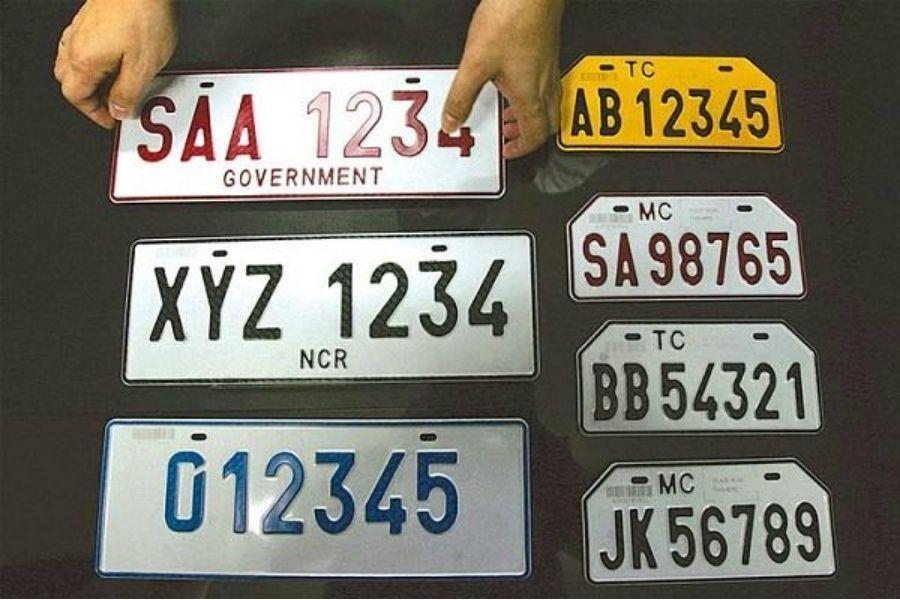 License plates should be attached only on the vehicles they are assigned to
You might get away with it for some time, but advances in CCTV and communications technology ensure that the vehicle's registration details can easily be cross-checked. Expect to cough up Php 7,500 in fines apart from having your license suspended for three months.   
7. Using a vehicle in criminal activities 
Times are a bit tough, and you could be considering taking on some gigs on the side to make a quick buck. If that includes willfully using your vehicle to take part in the commission of a crime, forget it. Not only can it potentially land you some serious jail time, it's also a traffic violation in itself. If you're caught, you could be looking at a penalty worth Php 10,000 and have your driver's license revoked at the same time.  
Find more tips to survive driving in the Philippines at Philkotse.com.


Joseph Paolo Estabillo
Author