Drive out to these burger joints and bring back what you were missing.
With the extension of the lockdown from April 12 to April 30 now implemented by our government, we would have to sit back and do what we can at home. As of April 16, 2020, the Philippines has a total of 5,453 COVID-19 cases with 349 death cases.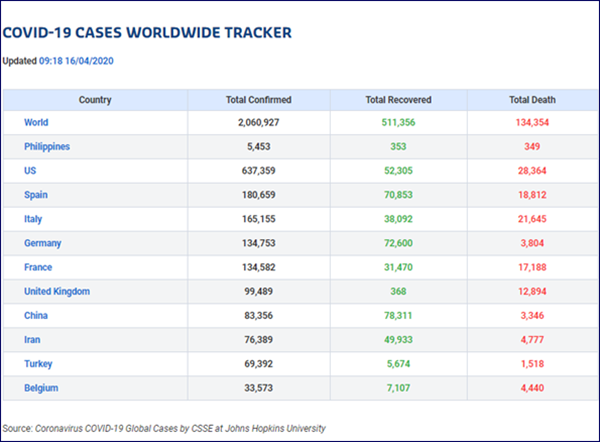 COVID-19 Cases Worldwide Tracker (Updated: 16/04/2020)
The least that we can do to contribute is to stay at home. With that being said, we can't just help but to miss the outside world.
If you don't have a plan just yet as to where you would go after the lifting of the lockdown, then we recommend you dropping by a burger joint – which is something that we miss ourselves.
Here are 10 burger joints we can visit after the quarantine.
1. Shake Shack
Shake Shack pretty much introduced itself to us. This renowned and hyped burger joint that started in Manhattan is adored by many. In 2019, Shake Shack finally arrived here in the Philippines. You might want to get in line early as Shake Shack all over the world is known as a burger joint with long queues – especially now after the quarantine.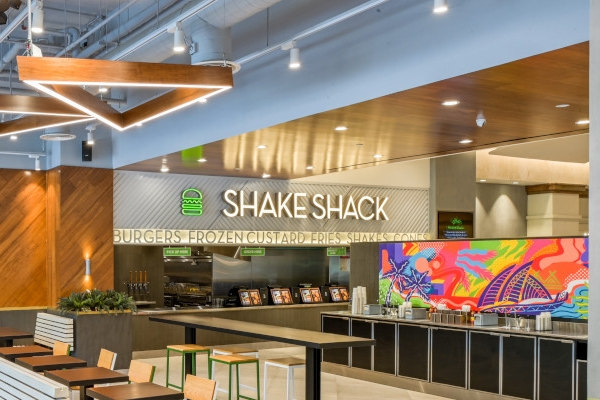 Shake Shack at Central Square, BGC
You might want to try Shake Shack's Shack Stack burger priced at Php 545 – a little expensive, but it's worth the try. On average, two people would cost around Php 900. You can visit Shack Shack at Central Square BGC and SM Megamall.
>>> Related: 6 food, grocery delivery apps you can use during COVID-19
2. McDonald's
We know that McDonald's delivery is just one click away. But, don't you miss the place where we all wish to eat when we were still kids?
Those late nights in college when we were undecided where we would eat with our friends? If you say yes, then this is definitely a place to visit after the quarantine.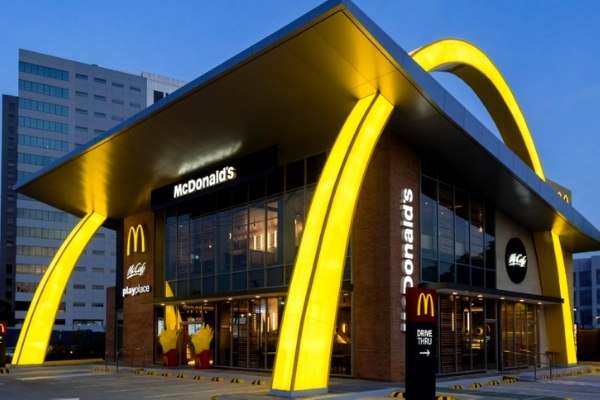 McDonald's in McKinley West, Taguig City | via Manila Insider
Try out McDo's famous Big Mac priced at Php 148 and Php 217 for a large Big Mac value meal. If the budget is tight due to the effects of the quarantine, reminisce with Mcdo's cheesy burger priced at Php 46 and Php 110 for the double cheeseburger.
3. Pink's
Despite known as a great hotdog place, Pink's still managed to make its burgers stand out to people. Some even claim that they prefer Pink's burgers more than its hotdogs. To find out, go and try it yourself after the lockdown.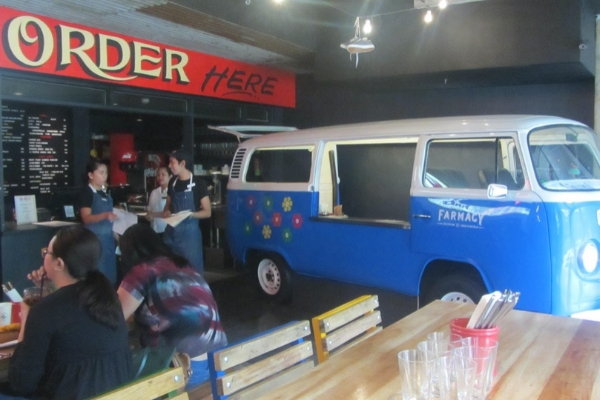 Pink's Hot Dogs at Shangri-La at the Fort, Manila City | via Walkandeat
On average, two people would cost around Php 900. The best thing about Pink's is its interior design. Enjoy your burger while experiencing a retro vibe with a VW bus on the side.
You can visit Pink's at Shangri-La at the Fort, BGC and at Okada Manila in New Seaside Drive, Paranaque City.
>>> Related: 10 beaches near Metro Manila you can visit after quarantine
4. Zark's Burgers
Zark's Burgers was first established in 2009 but was made known around 2015 to 2016 due to its good deal promos. Zark's doesn't need an introduction – this may be the perfect example of a burger joint for some Filipinos.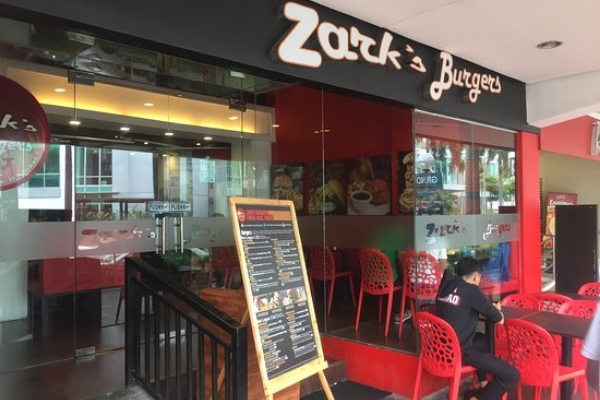 Zark's Burger in Gen. Aguinaldo Avenue, Quezon City | via TripAdvisor
You might want to try the Jawbreaker Challenger for Php 349. If you finish the burger for five minutes, then it's free. Plus, it includes free iced tea and French fries, so why not? On average, two people would cost around Php 600.
5. Pound
The first thing you will notice if you visit its burger joint is the vintage and classy looking interior design. Pound is the burger spin-off of Todd English Food Hall's burger. Pound also serves pizzas. Salads, and truffle fries.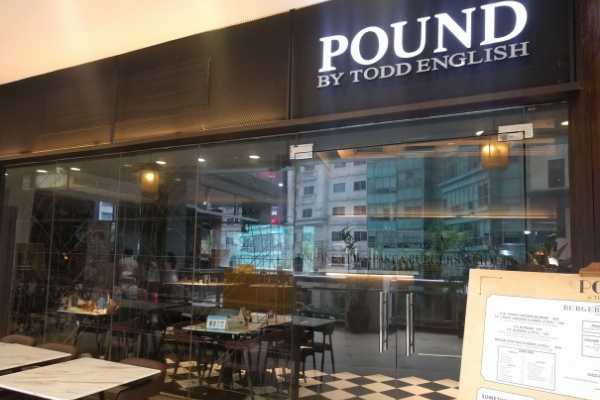 Pound by Todd English in Libis, Quezon City | via Zomato
Despite its fancy interior design, the prices are still somehow affordable. Pound uses local beef and grinds its own burgers. The prices for Pound's burgers range from Php 250 to Php 780. You can visit Pound at SM Megamall, SM Aura, SM Mall of Asia, and Bonifacio High Street.
6. Brothers Burger
The Philippines' first flamed-grilled gourmet burger restaurant established in 1999 by the Jose Brothers – DJ, Martin, and Quito, hence the name Brothers Burger.
This burger joint was the first to serve a half-pound burger, one pound burger, and blue cheese in the Philippines.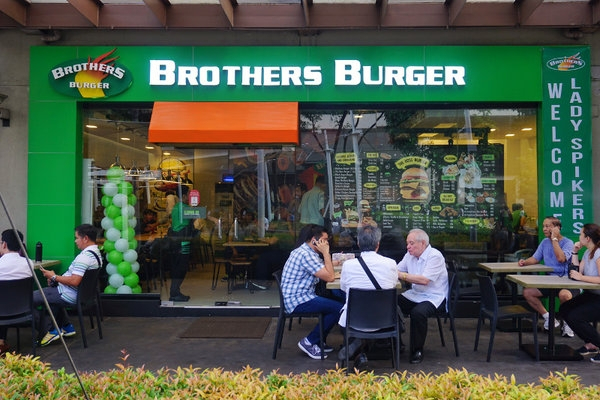 Brothers Burger at Bonifacio High Street, BGC | via ClickTheCity
Brothers Burger also serves hotdogs, chicken wings, pizzas, shawarmas, and desserts. On average, two people would cost around Php 700. You can visit Brother's Burger at Bonifacio High Street, Ayala Malls The 30th, and Filoil Flying V Center.
>>> Related: Which stores are open during quarantine? This website will tell you
7. Army Navy
Founded in 2009, Army Navy Burger + Burrito is a fast-casual restaurant chain serving fresh-made American-Mexican Cuisine. What is unique about Army Navy is that its stores look like a military-style trailer.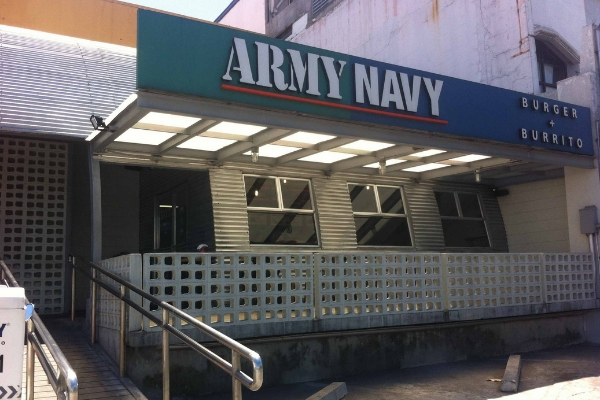 Army Navy in Don Bosco, Paranaque City | via Zomato
Try out its triple quarter-pound beef patty called Bully Boy Burger priced at Php 335. You can also try its regular burger for Php 200 and its double burger for Php 265. Currently, you can visit over 65 branches of Army Navy nationwide.
8. Sweet Ecstasy
In 2012, partners Al and Monica put up a milk and coffee café they call Sweet Ecstasy. Two years later, the partners decided to move to Makati and made Sweet Ecstasy a burger joint.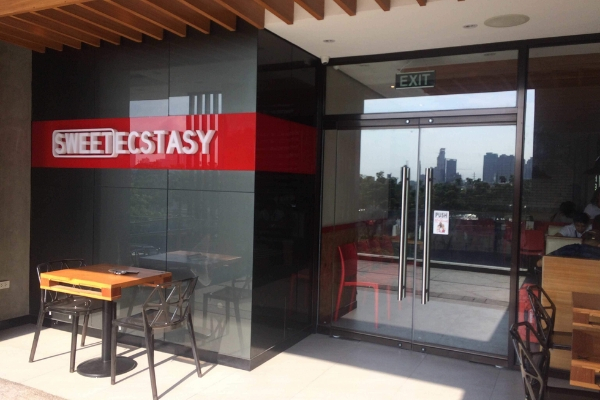 Sweet Ecstasy at Uptown Parade, BGC | via Zomato
Prices start at Php 205 for its regular hamburger and Php 370 for its double cheeseburger. You can also order wings for the price of Php 345. You can visit Sweet Ecstasy in Jupiter, Makati; at 2/F Uptown Parade; and at Ayala Malls The 30th. 
9. Burger King
Burger King is an American multinational chain of hamburger fast food restaurants that started way back in 1954. Dining in Burger King and having its tender juicy burgers would definitely make you feel like a King in a castle.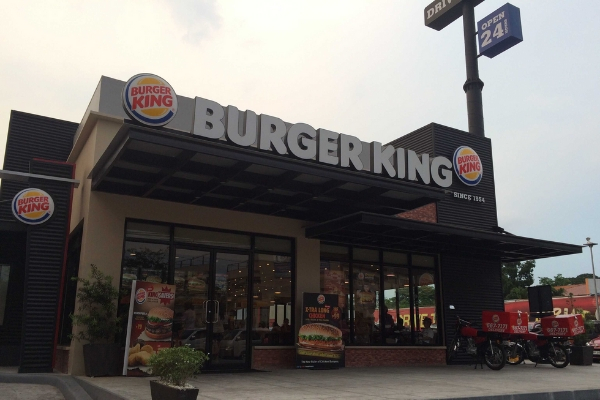 Burger King in Fairview, Quezon City | via Zomato
Can you really say you went to Burger King if you didn't order its timeless whooper? That burger is a must-try. On average, two people would cost around Php 500. The burgers are definitely worth it for the price.
>>> Related: 10 vacation spots you can drive to after quarantine
10. Angel's Burger
Last, but definitely not the least, Angel's Burger. Don't get me wrong, this was our go-to burger joint at a very affordable price point.
The burgers are actually not that bad, that is why Angel's burger is known to many. Plus, a bite on its burgers after the quarantine would bring you back to good times.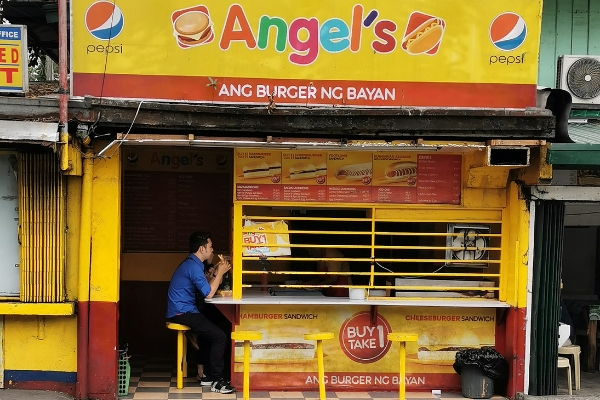 Angel's Burger in Del Monte, Quezon City | via Zomato
The famous 'Buy One, Take One' cheeseburger would cost you Php 34 only while the fan-favorite 'Jumbo Cheesy Footlong Sandwich' only cost Php 36. Angel's Burger is everywhere so you might want to check it out in your area.
Here at Philkotse.com, we value your interest in the automotive industry. You can visit our website to find out more. 


Rex Sanchez
Author