Mitsubishi has unveiled its all-new Mitsubishi Xpander MPV at GIIAS 2017.
After teasing customers with first shots of its forthcoming next-generation Multipurpose Vehicle (MPV), Mitsubishi Motors Corporation finally informed the official name of the MPV at the 2017 Gaikindo Indonesia International Auto Show (GIIAS).
Called "Xpander", this much awaited MPV combines the many significant factors that are basic in the ASEAN market. Perhaps 'Xpander" means "xpand" the company's reputation through "xpanded" styling, efficiency, performance and versatility.
>>> Related: Complete guide to the current Philippine-spec Mitsubishi Xpander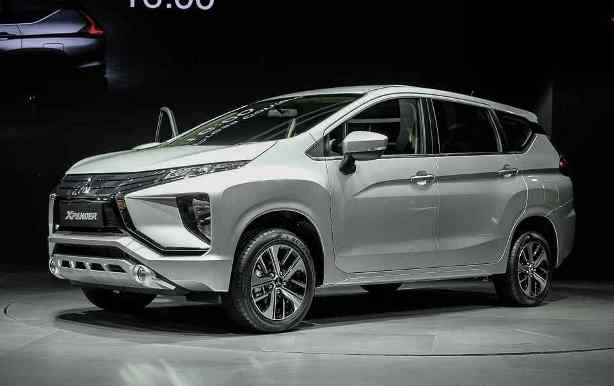 2018 Mitsubishi Xpander MPV launched in GIIAS 2017
Mr. Osamu Masuko, Mitsubishi Motors Corporation Chief Executive Officer shared that the brand-new Xpander is expected to be one of the best entries to the future of Mitsubishi in the ASEAN region, the Indonesian Light Commercial Vehicle and SUV markets. The next-gen MPV marries the maneuverability of a small vehicle, the height of a crossover and the flexibility of a MPV; essential features for any family-oriented car in the region and a lot of emerging auto markets. Mitsubishi expects to make a positive difference in the lives of its customers around the world.
The Japanese automaker made this next-gen MPV to perform a variety of roles. The MPV will be able to perform as a durable, rugged all-terrain SUV with the practicality of a multi-purpose vehicle. Worth mentioning is that the look of the Xpander centered around the Dynamic Shield fascia that is fitted as standard in many Mitsubishi's popular models such as the Montero Sport, the Outlander and Eclipse Cross. The new MPV is also designed with L-shaped LED taillights, LED headlights, the edgy D pillar, and a roofline with a floating look.
>>> Mitsubishi PH begins Mirage hatchback local production in its Santa Rosa, Laguna plant. Click to find out.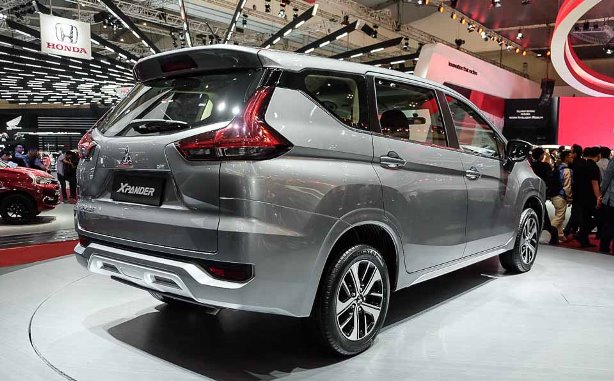 The brand-new Xpander is expected to be one of the best entries to the future of Mitsubishi in the ASEAN region
Already promising the greatest cabin in its segment, the new MPV offers a very flexible inside adorned with a full flat surface for hauling cargo. The Xpander can accommodate up to 7 full-size adults, features a three-row in a 2-3-2 layout. The third row seats fold in a 50/50 split while the second row goes up 60/40, which is respectable for ferrying passengers or cargo or both.
The new MPV comes with an upgraded version of the 4A91 1.5-liter four-cylinder DOHC gasoline engine that delivers an output of 105 PS and 141 Nm of torque. The engine is fitted with MIVEC and is particularly designed to bring dependable and punchy ride as well as improve car sound and noise insulation. This is all thanks to aluminum oil pan, chain case with internal high-rigidity engine mount bracket, forged crankshaft and aluminum exhaust manifold cover.
>>> Mitsubishi PH partnered with GMA Kapuso to reconstruct a damaged bridge in Baranga Iraya. Read our article for more details.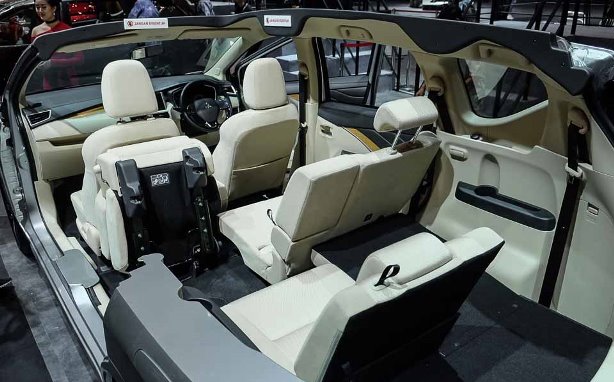 The new MPV offers a very flexible inside adorned with a full flat surface for hauling cargo
The engine is paired with either a 4-speed automatic or a 5-speed manual transmission. Mitsubishi stated that the MPV will offer a very solid and reliable performance even when climbing up steep hills at full load.
Some of key creature comfort features are a multimedia entertainment system with USB and Bluetooth connectivity and a dual air-conditioning system. Safety is also pretty solid with ABS, stability control and some other important items.  
The 2018 Xpander is made at the company's new factory in Bekasi, Indonesia. 
>>> View more: Mitsubishi PH to welcome its new President and CEO
2018 Mitsubishi Xpander all new MPV
Know more about Mitsubishi Xpander 2023

The 2023 Mitsubishi Xpander is a seven-seater MPV for the Philippine market. As of the 2023 model year, there are three available variants for this model. There's the Xpander GLX 1.5 MT, the Xpander GLX 1.5 AT, and the Xpander GLS 1.5 AT. These range in price from Php 1,050,000 to Php 1,180,000.
Size-wise, the Xpander has a length of 4,595mm, a width of 1,750mm, and a height of 1,750mm. It also has a wheelbase that spans 2,775mm, and a ground clearance of 225mm.
Under the hood, this Mitsubishi MPV uses a 1.5-liter inline-4 gasoline engine that's capable of producing up to 103 horsepower and 141 Nm of torque. It then uses a front-wheel-drive layout. Depending on the trim, it either gets a four-speed automatic gearbox, or a five-speed manual transmission.