Here's how the Xpander Cross differs from its "normal" Xpander brothers.
When news broke out that the Mitsubishi Xpander Cross is getting released here in the Philippines, we're sure that many of you wondered what it'll be like. Is it like a normal Mitsubishi Xpander but with higher ride height and a lot of new exterior parts? Or is it a new beast entirely?
With its release a month ago, we found out that the Xpander Cross is both of those things. It is indeed a fresh new take on the Xpander, but it's still an Xpander mechanically and by heart.
But guess what, the new Xpander Cross does present a lot of reasons as to why you would want one, and why it's not a mere Xpander on stilts.
>>> Related: Mitsubishi Xpander Cross vs Xpander: What are the differences?
2020 Mitsubishi Xpander Cross Philippines: Specs, Features, and Pricing Overview
1. It replaced the GLS Sport
Once it was confirmed by the Mitsubishi Motors Philippines Corporation, it was also confirmed that the new Xpander Cross will be replacing the Xpander GLS Sport.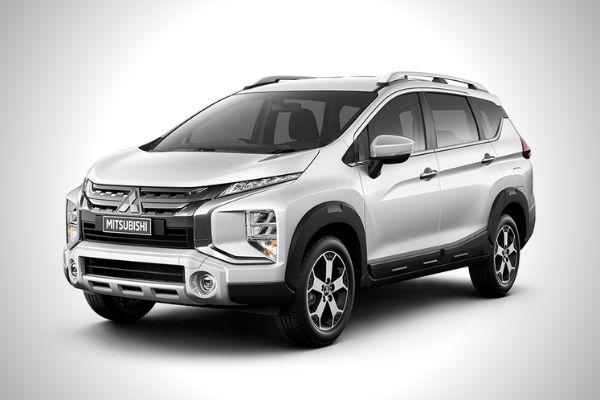 It's a good looking MPV that's for sure
With the previous top-of-the-line variant out of the way, the Xpander Cross is the only variant of the Xpander available in the Philippines with hill-start assist, active stability control, and traction control.
>>> Related: Which Mitsubishi Xpander should you buy? [Philkotse Buyers' Guide]
2. The Macho exterior design
Another unique thing about the Xpander Cross is its look. Sure, a few of you won't care about a car's exterior design but the fact remains that it's what everyone first sees in a car.
This means that 2020 Mitsubishi Xpander Cross is quite a departure from the sleeker, more subtle looking GLS, GLX Plus, and GLS Xpander variants. It's got a larger, fancier looking set of 17-inch wheels, body cladding, and faux skid plates.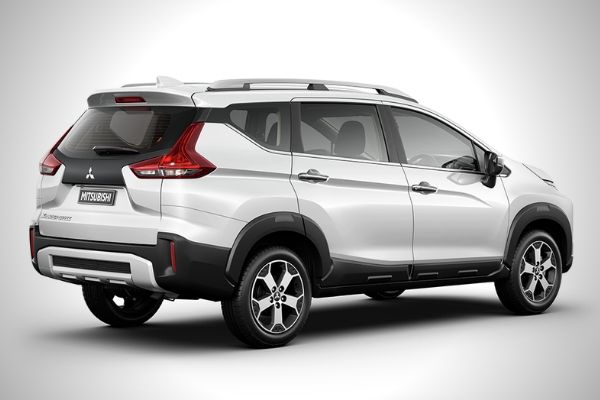 Many are even saying that it's a miniature version of the Montero Sport...style wise
And yes, the additional ride height and ground clearance do provide a lot for the look and feel of the Mitsubishi Xpander Cross but it also provides much when it comes to handling rough roads and any other obstacles like potholes. Just don't take it off-roading, though, because it's still a crossover.
3. Its interior is more premium looking
Lastly, the interior of the Xpander Cross, while it looks practically the same with the Xpander, looks a bit more premium. This is thanks to the addition of the black and brown, two-toned seats, dashboard, and door panels. Contrast this to the black and silver interior of the "vanilla" Xpander.
>>> Related: 2020 Suzuki XL7 vs Mitsubishi Xpander Cross Comparison: Spec Sheet Battle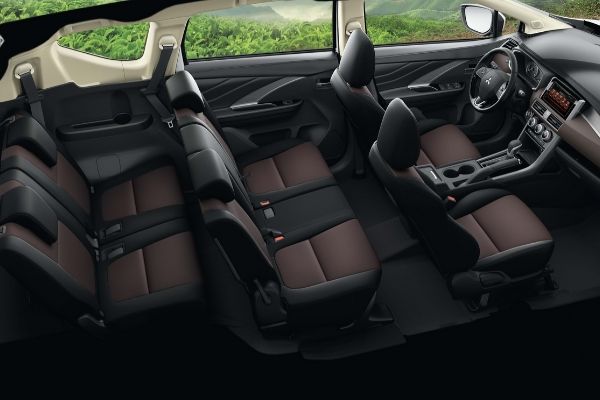 Mitsubishi didn't add much to the interior but it sure looks better with the shades of brown
So, are you convinced now that the Xpander Cross isn't just an Xpander on stilts? If it did, then read more articles like this one here, on Philkotse.com.

Know more about Mitsubishi Xpander Cross 2022

For the SUV-styled MPV segment, Mitsubishi Philippines' entry is the Xpander Cross 2021. It's essentially a standard Xpander MPV with slightly different front and rear ends, fitted with body cladding all around and roof rails on top. The Xpander Cross replaced the GLS Sport as the top-tier variant in the Xpander line, adopting two of the latter's features, namely stability control and hill start assist. Dimensions for the Xpander Cross comprise 4,500mm in length, 1,800mm in width, and 1,750mm in height, accompanied by a 2,775mm wheelbase. Ground clearance is at 225mm, making the Xpander Cross suitable for negotiating unpaved roads and shallow floods.
The Xpander Cross price in the Philippines is Php 1,255,000, with the lowest monthly amortization at Php 15,127 over a period of 60 months on a downpayment of 50 percent. Rivals in its segment include the Toyota Rush, Honda BR-V, Suzuki XL7 and the Geely Okavango Comfort variant.


Cesar G.B. Miguel
Author