Exterior
The Mitsubishi Xpander Cross for sale measures 4500 mm in length, 1800 mm in width, and 1750 mm in height. It features front and side skirts that might make the vehicle look extra for some, but they also give it a sporty appearance.
There are slim LED park lights occupying both sides of the vehicle's rear while headlamps mounted on the front are also LEDs. Luggage racks are mounted on top, increasing the load-carrying capacity for the vehicle.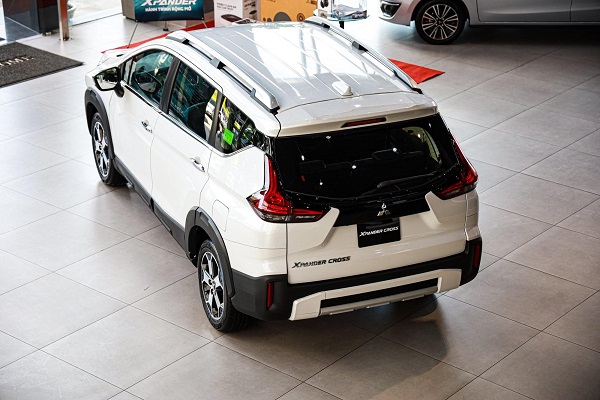 Interior
The interior design of the Xpander Cross was copied from the Xpander with no considerable differences. The only thing that sets them apart is the use of brown leather accent trim for the dashboard.
Seats are all adjustable while the driver seat is given an extra ability to adjust the height. Overall, the Xpander Cross offers a lot of headroom and legroom for passengers.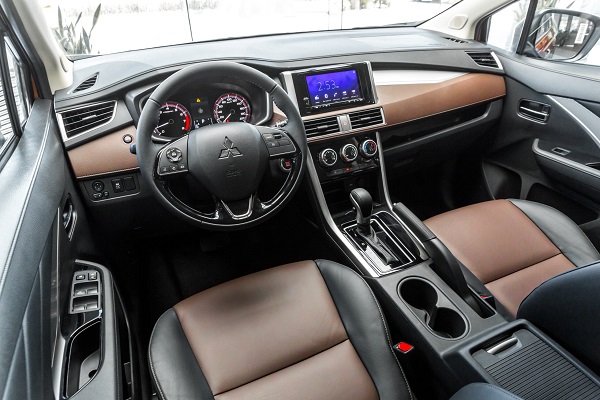 Safety
Regarding safety for the driver and passengers, Mitsubishi equipped the vehicle with a set of standard features including an anti-lock braking system, seatbelts, dual front airbags, electronic brakeforce, ISOFix anchors for child seats, and a rear camera. There is also traction and stability control to keep the rear end of the car in place on tough terrains.
Technology features
Belonging to a luxury family, the Xpander Cross is inherited with several advanced techs in addition to basic ones. Owners of this MPV will benefit from power windows (except for the tailgate), electricity-powered side mirrors, air-conditioning, along with an infotainment system that features a multi-info color screen. There are also Bluetooth, AUX-IN, and USB connectivity support.
You can find a more detailed review of the Mitsubishi Xpander Cross 2020 on our website.