It would be really interesting to see this major update on the Jimny.
The Suzuki Jimny was first introduced in 1970 and has sold 2.8 million units worldwide from April 1970 to September 2018. Since then, the 3-door Jimny has been admired by many due to its compact size and functionality.
COVID-19 Updates, Car brand initiatives, 5-Door Jimny & more – Philkotse News
But now, there are reports that India's Maruti Suzuki plans to manufacture a 5-door Jimny – this official information is confirmed to Autocar India.
>>> Related: Car loan payments for Suzuki cars extended for 30 days amid COVID-19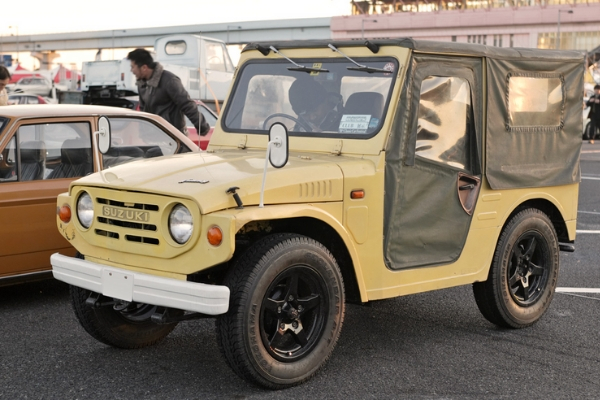 First Generation Suzuki Jimny via Wikipedia
However, Suzuki hasn't released any information regarding how this Suzuki Jimny would be designed. It would be really interesting to see what would the Jimny look like with a longer wheelbase, larger dimensions, and two additional passenger doors.
The 5-door Jimny will, of course, be built on a ladder-frame chassis with a 1.5L K15B gasoline engine that is capable of generating 105 hp and will be running on a four-wheel drive. After Maruti Suzuki releases the 5-door version, it would surely look like a real contender in the competitive SUV market as it shares some similarities with the renowned design of a Jeep Wrangler.
>>> Related: SUZUKI JIMNY 2015 FOR SALE
It is said that the 3-door Suzuki Jimny will only be sold abroad while the new 5-door Suzuki Jimny's output is going to be shared between India and the export markets.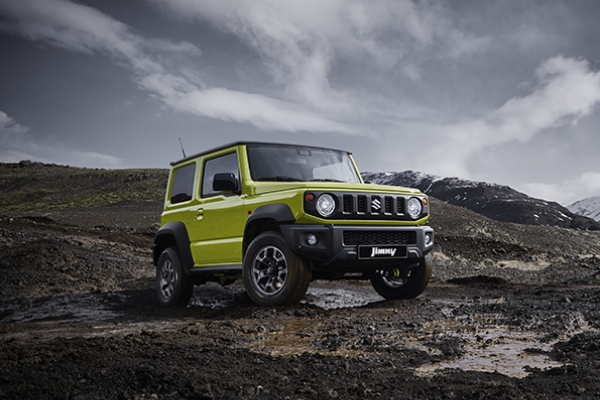 This is what a '3-door' Jimny looks like in case you're wondering
>>> Related: Which 2020 Suzuki Jimny should you buy? [Philkotse Guide]
Now that the plan for a 5-door Suzuki Jimny has been reported, would this larger version be on your wishlist? Or maybe this new version is considered too much of a change. We guess it's too early to say, we'll have to see after the official release of the heavily upgraded Jimny.
Maruti Suzuki will start manufacturing the 3-door Jimny at Maruti Suzuki's Hansalpur plant in Gujarat around June 2020. And then, the production of the 5-door Jimny will commence six months later, according to Autocar India's report.
Here at Philkotse.com, we value your interest in the auto industry. You can visit our website to find out more.

Know more about Suzuki Jimny 2022

The Suzuki Jimny is a 4x4, ladder-frame mini-suv. In the local market, this model is available in four different variants. There's the GL 1.5 MT, the GL 1.5 AT, the GLX 1.5 AT (Monotone), and the GLX 1.5 AT (Two-tone). Their prices range from Php 1,170,000 to Php 1,285,000.
Under the hood, the Suzuki Jimny uses a 1.5-liter inline-4 gasoline engine capable of producing up to 101 horsepower and 130 Nm of torque. The entry-level GL variant may come with a five-speed manual gearbox, while the GLX exclusively uses a four-speed automatic transmission. All then come with the Suzuki 4x4 All Grip Pro drivetrain.
Size-wise, the Suzuki Jimny has a length of 3,480mm, a width of 1,645mm, and a height of 1,725mm. It then has a wheelbase length of 2,250mm, and a ground clearance of 210mm.
Locally, the Suzuki Jimny technically doesn't have direct competitors. Then again, the closest off-road focused recreational vehicles available locally is the Toyota FJ Cruise and the Jeep Wrangler. Size-wise though, the Jimny is more in line with the Hyundai Kona, MG ZS, Geely Coolray, Kia Seltos, Chery Tiggo 2 Pro, Mazda CX-3, among others.

Rex Sanchez
Author