It seems that Mazda might be bringing back the rotary. Well, they did but will they be making a new rotary-powered sports car?
At the start of the year, Mazda chief Mitsuo Hitomi revealed that they will be bringing back the near-mythical rotary engine as a range extender for the MX-30, Mazda's first-ever electric vehicle. The Wankel rotary engine had already gained prominence earlier in Mazda's history, when it assigned to power the now-legendary RX-7, from the first-generation SA22C/FB to the third generation RX-7 FD.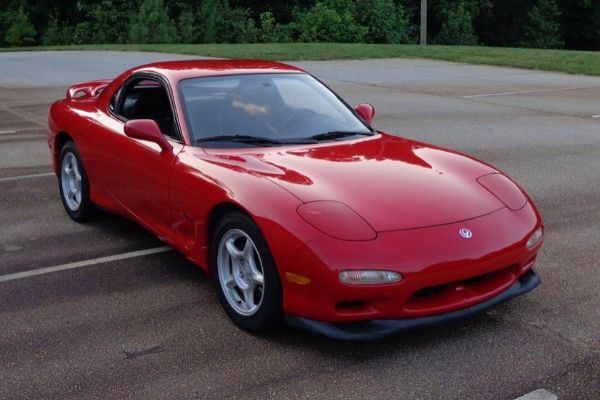 Ladies and gentlemen, the greatest Mazda ever made: the 1994 Mazda RX-7 FD
>>> Check out: Mazda might be bringing back the beloved Wankel-Rotary engine.
For it's last hurrah, the rotary also arrived under the hood of the Mazda RX-8, a weird four-door couple that, despite its notorious apex seal issues, was well-loved for its high-revs and quick handling.
Now, Mazda rotary engine enthusiasts are very loyal folks. The same goes for Mazda's design lead Ikuo Maeda, who previously said that they'll never give up on the dream of building the RX-8's successor. However, Maeda adds, time is not on Mazda's side as more and more car manufacturers are turning to electrify more and more of their models. Many car makers have even slashed the development budgets of gas-powered cars and combustion engines, while allotting more resources to EV development.
"We understand the we are racing against time. But if the notion of driving a sports car causes people to think negatively about the pressure that it is putting on the global environment, if having a sports car itself is seen as a negative thing, then we don't want that."
And Mazda, being a bit smaller than many of its competitors, needs to be more careful about their financial resources. There are other routes that Mazda can take in coming up with sports cars like platform sharing, but the carmaker has yet to take them into consideration.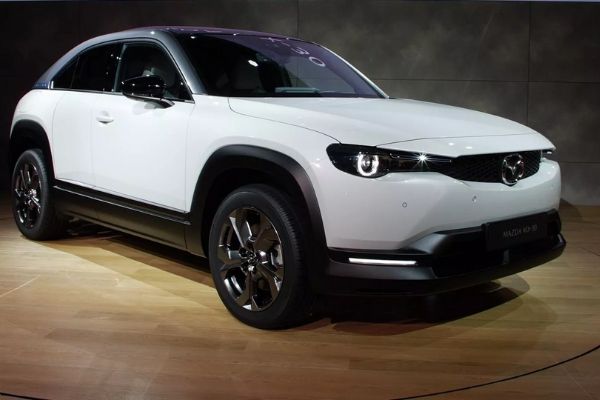 The first-ever electric-powered car made by Mazda, the MX-30
As such, Mazda might be relegating the rotary to the role of a range extender for their EV models. Strangely enough, it wasn't too long ago when Mazda emphasized their commitment to improving internal combustion engines.
With Mazda hesitating, a full-on, high-revving and screaming Wankel rotary might not happen anytime soon. Instead, the company will be releasing a supercharged Skyactiv-X inline-six sometime in 2020. We're still holding out hope for a proper Mazda rotary-powered sports car in the future.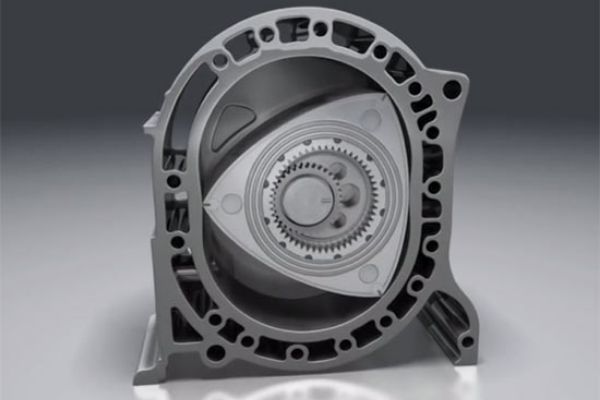 Will we ever see the magic dorito powering a Mazda sports car once again? Chances look slim, but we're still hoping
For more automotive news, keep reading Philkotse.com.

Know more about Mazda

Mazda Motor Corporation is a Japanese-grown brand that began in the city of Hiroshima. In January of 1920, the company was established as Toyo Kogyo Corporation under the ownership of Jujiro Matsuda. They were considered to be Japan's best cork producers that eventually made a name for themselves in manufacturing machining tools. Soon after, Matsuda ventured into producing the first motorized rickshaw in the market. The vehicle was called the Mazda-Go which was a reference to Matsuda himself.

Cesar G.B. Miguel
Author