Mazda is planning on bringing back the Wankel-Rotary engine. But on what car?
1. An engine beloved by many
The Wankel-rotary engine. Also known by car guys around the world as "Dorito power," "the magic triangle," and just plain "triangles" because of the shape of the rotor. Besides the unique combustion cycle of the rotary engine including its equally unique combustion chamber, its also by far the most popular engine that Mazda has ever made.
It was smaller than many engine configurations being used then and today and despite that, it gave those buying the legendary Mazda RX-7 FD 252 horsepower and 294 Nm of torque.
That's from a twin-turbo, twin-rotor 13B that breath in just 79 cubic inches of air per cycle. That's a minuscule 1.3 liters in displacement. It also ran at a very high rpm range producing this unique screaming engine sound.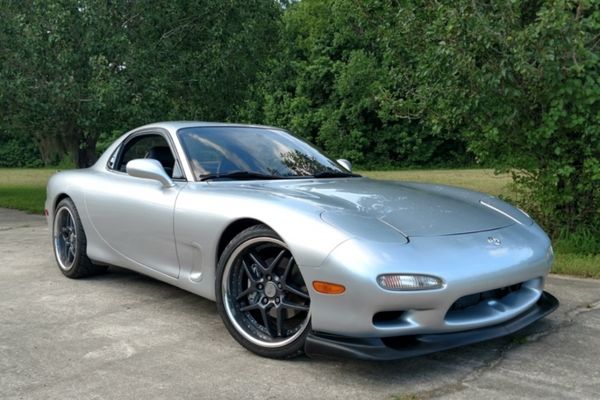 The 4th generation 1992-2002 Mazda RX-7 is one of the most sought after 90s cars
As you well know, however, the said engine was discontinued together with the Mazda RX-8 for sale back in 2012. A good number of Mazda fans were saddened because, for these guys, the discontinuation of the rotary heralded the end of one of the most interesting series of years in Japanese car history.
It was an era where crazy men and women raced their JDM cars through mountain roads of Shizuoka with supreme skill and wild abandon, and when even crazier, steely-eyed guys raced along the Bayshore Route of the Shuto Expressway from Tokyo to Yokohama, colloquially known as the Wangan.
2. Mazda plans on brining the Wankel Rotary back
Recently though, Mazda is planning to bring back the rotary engine. This was hinted at by the company's Chinese social media account where they said that a new generation of the beloved power-train will be revealed sometime this month.
Other sources also posted a promotional image that came from Chang'an Mazda which also gave more hints to the return of the Wankel-rotary engine. On the image, there's this series of Chinese characters which translated says; "rotor engine makes the world more beautiful."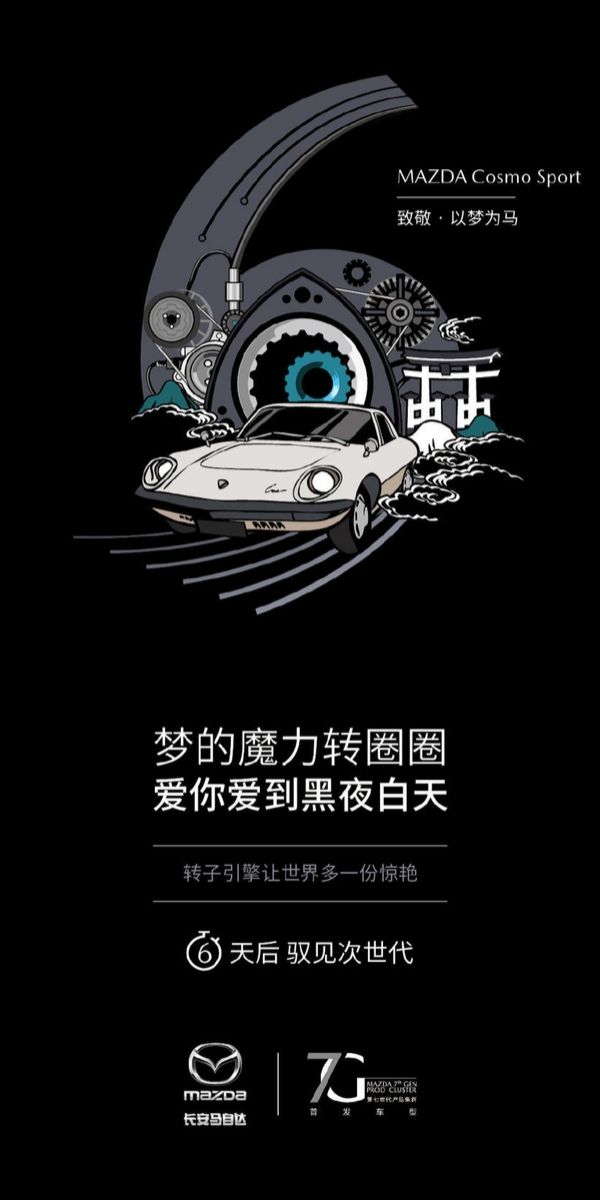 It's true! Hearing the 13B rotary engine will make any car guy smile
While one would expect that Mazda China will indeed give the new Mazda rotary to new a sporty race car, other experts are saying that it would most likely become a range extender much like on the new Mazda made EV just being revealed.
Other rumors say that it would come on a new vehicle, like the production version of the Vision Coupe concept from 2018. There's also the new "vehicle shock absorption structure" which apparently has a small engine bay that's perfect for a rotary engine. The latter though doesn't sound like a performance-oriented car at all.
Here we have a selection of used Mazda RX-7 for sale for those who want to own these legendary models. 
The Mazda Vision Coupe. Imagine driving around on this thing with a screaming rotary engine
As of now, it's too early to tell how exactly Mazda will bring back the Wankel-rotary. Will it be another RX coupe? We sure hope so. Until then, please keep yourself updated here on Philkotse.com for the latest car industry news.

Know more about Mazda

Mazda Motor Corporation is a Japanese-grown brand that began in the city of Hiroshima. In January of 1920, the company was established as Toyo Kogyo Corporation under the ownership of Jujiro Matsuda. They were considered to be Japan's best cork producers that eventually made a name for themselves in manufacturing machining tools. Soon after, Matsuda ventured into producing the first motorized rickshaw in the market. The vehicle was called the Mazda-Go which was a reference to Matsuda himself.

Cesar G.B. Miguel
Author