The Skyactiv-X engine is Mazda's latest engine that features a diesel-like compression ratio despite being a gasoline engine.
As of recent updates from reliable news sources, Mazda has confirmed the official specs at least for the European version of its Skyactiv-X engine for one of its very popular vehicles, the Mazda 3. A sedan/hatchback whose Philippines release version we here at Philkotse.com.
1. Mazda Skyactiv-X engine: All about its specifications
For the new and very highly awaited engine itself, it comes in a 2.0 liter, inline-4 configuration which is rated to make about 177 horsepower at 6,000 rpm and 224 Nm of torque at 3,000 rpm.
Another thing that's noteworthy about the Skyactiv-X is that while it uses gasoline for fuel, it has a Spark Plug Controlled Compression Ignition or SPCCI technology which gives it a similar compression ratio with that of a diesel engine.
This means that the 2.0 liter four cylinder has the throttle response of a diesel engine all the while having the RPMs of a gasoline engine. Also, the new Mazda Skyactiv-X engine has a greatly reduced level of CO2 emissions all the while having a superior fuel economy in comparison to its older cousins.
In fact, it can achieve 96g per kilometer of CO2 emissions and will consume about 4.3 liters per one hundred kilometers.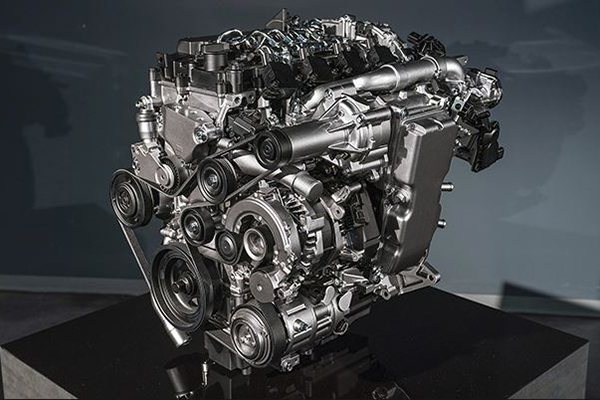 The Skyactiv-X is Mazda's latest combustion engine capable of some unique feats
That's about 24 km/L which for its apparently high horsepower rating, is excellently economical indeed.
2. Mazda Skyactiv-X: A mild hybrid system
Coupled with that interesting, diesel like compression ratio, all variants of the new Mazda 3 with the Skyactiv-X will also have the M Hybrid technology.
This Mazda made hybrid tech further reduces fuel consumption thus increasing economy and of course, lowers emissions by re-using energy be way of a regenerative braking system which captures energy during braking. That energy is then used to power a motor which will aid the main combustion engine.
3. A totally new Mazda 3
The new Mazda 3 Skyactiv X will either be a sedan model or a hatchback and buyers will be able to choose in-between a Skyactiv-MT manual or a Skyactiv-Drive automatic both of which have six speeds.
Aside from this, Mazda's i-Activ AWD system will also be available for the new Mazda 3 hatchback variant.
With these new exciting technologies, the Mazda 3 might indeed become a contender to the likes of the Honda RS Turbo in terms of power output and even the Impreza due to the aforementioned all-wheel drive.
Mazda will be releasing the Skyactiv X engine with the latest version of the Mazda 3
4. Is this the next step towards the rumored hot-hatch?
As we've discussed in a previous article, Mazda has contemplated in creating a hot, high-performance version of Mazda 3.
If this is the case, we can surmise that the upcoming "hyper hatch Mazda 3" will also have the same reduction in CO2 emissions but with a rather lower fuel economy as it is rumored that it will come with a turbocharged 2.5-liter engine which the current, available version of the CX-9 uses.
Maybe it will also come with the hybrid system to help achieve that 250 horsepower rating that many are speculating that this future hot hatch will make? No one really knows for sure as of yet.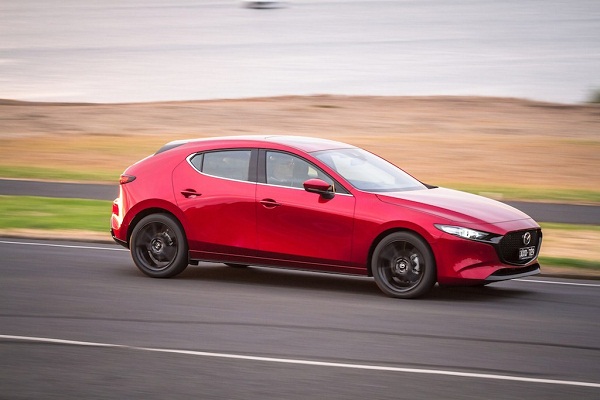 Is hyper hatch Mazda 3 equipped with Skyactiv-X engine?
5. Current availability of the Mazda 3 Skyactiv-X
As of the moment, Mazda has opened up orders for the new Skyactiv-X Mazda 3 in Europe with the first deliveries for that region coming in September. For now, Mazda has yet to decide to release the new engine on a more worldwide scale.
It is confirmed though that the Skyactiv X will also be made available in Mazda's CX-3 crossover in the near future.
We sure hope though that the new Skyactiv X Mazda 3 will find its way to the Philippine automotive market as there is a sizable Mazda following here in the country.
Visit Philkoste.com to catch up with the latest car news in the auto industry.

Know more about Mazda 3 2023

The 2023 Mazda3 is a compact sedan sold in the Philippines. Locally, the sedan version of this model has two variants: the Mazda3 Sport 2.0 AT, and the Mazda3 M Hybrid 2.0 AT. Mazda 3 price Philippines starts at ₱1,495,000 for the entry-level Mazda3 Sport 2.0 AT, while the top-of-the-line Mazda3 M Hybrid 2.0 AT is priced at ₱1,695,000.
For engines, the Mazda3 has two engine options. The Sport trim uses a 2.0-liter inline-4 gasoline engine, while the M Hybrid uses a 2.0-liter inline-4 gasoline that works in conjunction with an integrated electric starter motor. At maximum, the non-hybrid engine can make 152 horsepower and 200 Nm of torque. The one with the hybrid powertrain in turn, can produce 162 horsepower and 200 Nm of torque. Both versions are front-wheel-drive, and both use a six-speed automatic gearbox with paddle shifters.
Size-wise, the Philippine-spec Mazda3 is 4,660mm long, 1,795mm wide, and 1,445mm in height. It also has a wheelbase length of 2,725mm.
Locally, the Mazda3 2023 competes against the likes of the Honda Civic, Toyota Corolla Altis, Kia Forte, among others.

Cesar G.B. Miguel
Author