Mazda is developing the Mazda 3 hyper hatch and it is due to come in 2021.
Our dear Philkotse.com readers already might know, Mazda president Akira Marumoto has previously denied the rumors that the company is planning to resurrect the Mazdaspeed brand. Mazda even went on to deny in a statement last year that a speedy high-performance Mazda 3 is in the works.
Whether something changed within Mazda or they just felt that it needed to be kept secret up until now, we will never know. But the fact of the matter is, the Mazda 3 program head honcho, Kota Beppu has recently expressed interest in developing and building a go-fast Mazda 3 to which he had referred to as a "hyper" version. That being said, Mazda might indeed retain the Zoom-Zoom spirit of their company.
As of this date, (and according to insiders), Mazda has already been hard at work in choosing the best engine best suit this so-called Mazda 3 "Hyper" hatch and as such, they've already found what they are looking for: A turbocharged 2.5 liter engine from the CX-9.
The four-cylinder engine in question can make about 250 horsepower and 310 pound-feet of torque on their current CX-9 models but the company is yet mum on the figures it will take on the Mazda 3.
Beppu also said that the hyper Mazda 3 hot hatch ideally will use Mazda's AWD system to avoid torque steer and also, they would avoid making the car depend or even using hybrid power to boost performance. This is in line with Mazda's general future plans to NOT produce hybrids at least in the American market in five years.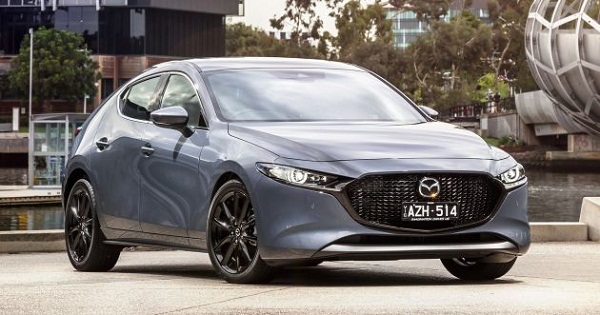 What would they add with the upcoming Mazda 3 hyper-hatch?
Mazda as we also know can already produce a good 2.5-liter turbo engine, a competent and smooth manual transmission, and of course their own AWD system. That three in a combo is yet to be seen from Mazda.
This makes some folks question if the said engine will be a suitable powerplant for the hyper hatch Mazda 3 as in its powerful, most optimal tune it only makes 250 HP.
None, however, question the torque figures made however as the 310 pound-feet it can make can already match up against the likes of the Golf GTI which can only make 258 pound-feet and even the Honda Civic Type R's 295 pound-feet.
The car company also reported that the most demand for a Mazda 3 hyper hatch came mostly from more developed markets like Australia, Japan, and the US. They express concern however is if the car can meet the emissions requirements in some other countries.
While waiting for the official debut of new Mazda 3 hyper hatch, check out our Mazda 3 2018 review to have a deeper look of Mazda flagship model.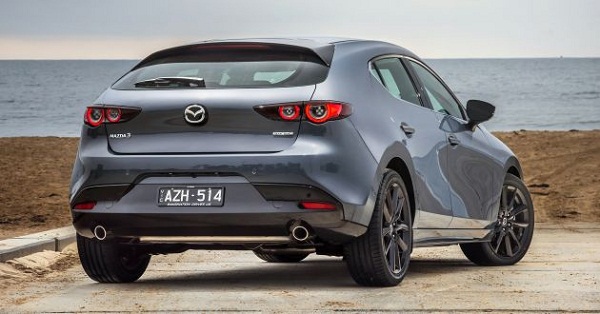 Mazda 3 2019 can make 400 hp. So excited about Mazda 3 hyper hatch!
Lastly, Mazda is currently closely listening to their fanbase and current customers with regards to how they desire a faster, meaner Mazda 3. From this Mazda is hoping to justify the development and manufacturing of the Mazda 3 hyper hatch.
This brings us to a point where the Philippines or even Thailand wasn't even mentioned in their consideration for releasing the said car.
As such, if you're really into fast cars and have a desire to relive the glory of the Rx-7 or the legendary 90's era of Asian sports cars, do take time to make a post on Mazda's twitter or facebook or better yet give your dealership a ring to make your voice known as 2021 isn't as far away as one would like to think. 
Stay tuned for more updated automotive news here at Philkotse.com

Know more about Mazda 3 2022

The 2022 Mazda3 is a compact sedan sold in the Philippines. Locally, the sedan version of this model has two variants: the Mazda3 Sport 2.0 AT, and the Mazda3 M Hybrid 2.0 AT. Mazda 3 price Philippines starts at ₱1,495,000 for the entry-level Mazda3 Sport 2.0 AT, while the top-of-the-line Mazda3 M Hybrid 2.0 AT is priced at ₱1,695,000.
For engines, the Mazda3 has two engine options. The Sport trim uses a 2.0-liter inline-4 gasoline engine, while the M Hybrid uses a 2.0-liter inline-4 gasoline that works in conjunction with an integrated electric starter motor. At maximum, the non-hybrid engine can make 152 horsepower and 200 Nm of torque. The one with the hybrid powertrain in turn, can produce 162 horsepower and 200 Nm of torque. Both versions are front-wheel-drive, and both use a six-speed automatic gearbox with paddle shifters.
Size-wise, the Philippine-spec Mazda3 is 4,660mm long, 1,795mm wide, and 1,445mm in height. It also has a wheelbase length of 2,725mm.
Locally, the Mazda3 2022 competes against the likes of the Honda Civic, Toyota Corolla Altis, Kia Forte, among others.

Cesar G.B. Miguel
Author