Mazda confirmed to develop new SkyActiv-X inline-6 engine
Mazda, as a part of their "new-generation" lineup, plans to develop a SkyActiv-X inline-6 engine and many other exciting new Mazda technologies.
Ever since Mazda ceased making high-performance engines like the twin-turbo 13B-REW rotary from the third generation RX-7 and the RENESIS 13B-MSP, a two rotor 1.3 liter for the RX-8, Mazda fans from all over the globe have waited with bated breath for the next big thing from the Japanese car company.
As you might have guessed, Mazda instead took a different yet still welcome direction and instead went hard at work in the past few years towards developing and manufacturing brilliant yet economical inline-4 engines which now powers one of the most attractive choices of compact car today: Mazda 3, the spacious and comfortable Mazda CX-5 crossover, and the luxurious and stylish CX-9.
All of which are also quite delectable examples from the subtle yet beautiful Kodo design language Mazda has bestowed upon their vehicles for some time now.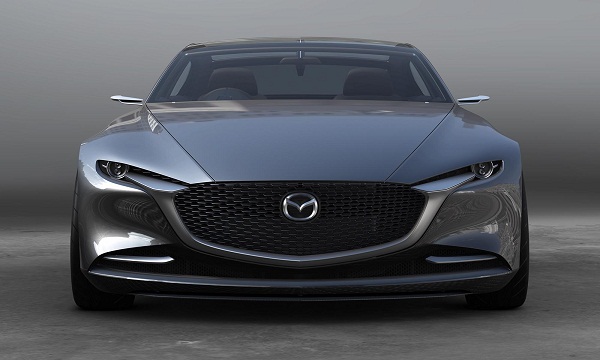 The Vision Coupe might be a glimpse of what Mazda intends to do in the near future
 According to updated automotive news, Mazda has revealed their plans for their immediate and far future which has gotten a lot of people very excited. Why? Because it's something a little out of the blue and out of the ordinary and because they're actually planning to build an inline-six engine.
Yes, you heard that right, an inline-6 with the newly developed Skyactiv-X technology and in addition an inline-six Skyactiv-D diesel.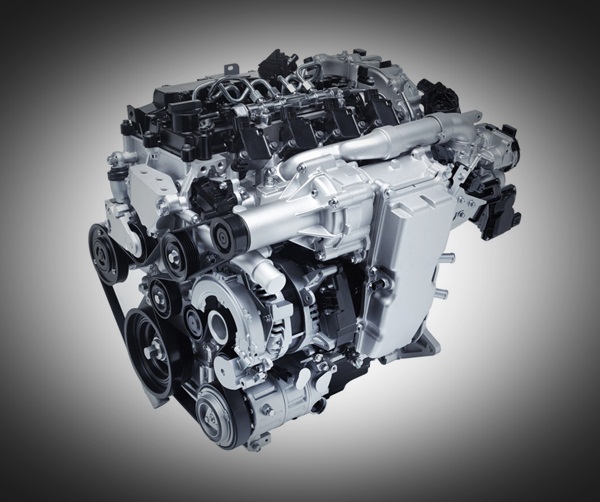 Mazda SkyActiv-X inline-6 engine
Aside from those, Mazda also plans to "mature" their Kodo design language. They've also revealed their plans in making both a new hybrid powertrain and a fully electric vehicle platform.
The company also revealed to develop their I- Activ all-wheel-drive system which will be coupled with a longitudinal engine layout. This means that Mazda indeed has plans to make a move upmarket with the liked of BMW, Audi, and Mercedes Benz.
The New-generation Lineup
This is all part of what's called by Mazda as their "new-generation lineup" which further hints to a set of high-performance vehicles which we'll hopefully get to see some time between 2020 to 2025.
One noteworthy vehicle from this lineup is an updated Mazda 6 which will hopefully have a rear-wheel drive configuration and powered by the new Mazda inline 6.
Moreover, this Mazda 6 vehicle is even rumored and hoped to somewhat look like the Vision Coupe concept and that has gotten a lot of people, both consumer and Mazda executives alike, very excited indeed.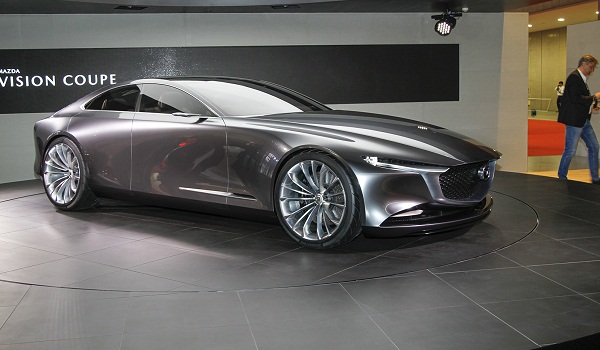 Hopefully, the new Mazda 6 with the new inline-6 engine will look like the Vision Coupe concept
To temper our expectations however, the new Skyactiv-X technology which boasts what Mazda calls the Spark Controlled Compression Ignition has been delayed in its release.
This is according to the Mazda North American Operations CEO Masahiro Moro who said that they (Mazda) will introduce it when the time is right. As such many are also cautious in putting all of their hopes towards the recently revealed timeline for the Mazda "new generation" line of vehicles and technologies.
Despite the aforementioned, this revelation from Mazda has indeed garnered quite stir not only in the automotive market but also with car enthusiasts as well. This is because this will mark a grand return, if successful, of a major Japanese automotive company into producing a high-end, high-performance vehicle.
This might hold true for many as the recently released Toyota Supra which was co-developed with BMW isn't up to par with their expectations at all seeing as it isn't really entirely made by the Japanese.
So are you excited for what's to come from Mazda?
>>> Kindly refer to our Mazda cars for sale list to look for other Mazda models
Author
Cesar learned how to drive a car years before he got his license. Today, he's still looking for that perfect '90s Japanese coupe to drive into the sunset while listening to Crazy Little Love by Nuage. Also has a thing for badass off-road vehicles and weird engine swaps.