The Suzuki Jimny is now 50 years old. So what?
The Jimny nameplate is quite old. But guess what, it's obviously an advantage.
The Suzuki Jimny is a four-wheel drive, off-road mini- SUV. It's been around since the 1970s and since then, Suzuki has sold a whopping 2.85 million Jimny units, in no less than 194 countries.
JIMNY | "Nobody But Jimny" | Suzuki
Now what's impressive about this cute off-roader is that it pretty much kept its main vehicle character design throughout its four generations.
The currently available fourth generation JB64W/JB74W Jimny is still built on a ladder-frame chassis although it now utilizes a different suspension system. Suzuki kept the recirculating ball mechanism, as well as the part-time four wheel drive.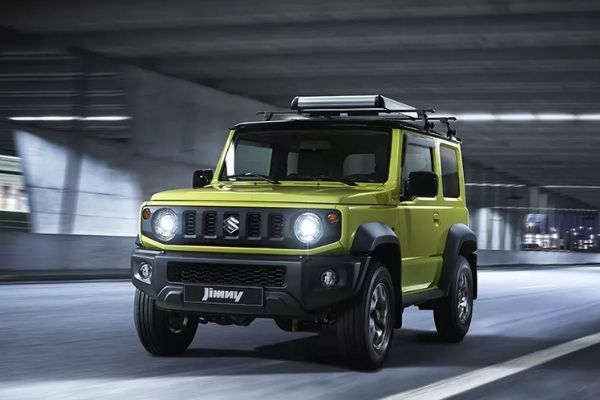 The Jimny looks like this now but only a little has changed when it comes to its mechanicals
The Jimny model is now 50 years old, and is still selling very well despite not evolving from its roots. So what makes the Jimny so popular even after 50 years? And, does a long running nameplate have advantages at all?
>>> Related: Which 2020 Suzuki Jimny should you buy? [Philkotse Guide]
The Suzuki Jimny nameplate is 50 years old and that's not a bad thing
Established Customer base
Fans of the Jimny are very loyal and yes, most of the young Jimny owners today might have been inspired by their uncles, aunts, parents, and grandparents who too might have owned an older generation Jimny.
This is the same for many other long running nameplates out there like most muscle cars and many full size SUVs like the Toyota Land Cruiser and the Mitsubishi Pajero.
The 1st-gen Jimny very much looked like the 1st generation Land Cruiser. Jeep like, and tough
It also helps that despite the minute changes made to the model, the Jimny still retains a lot of the characteristics that it's known for. And we're sure that most off-road guys, if not most car guys are resistant to change. So yes, it can be said the Suzuki precisely knows the kind of people who are buying the Jimny.
50 years of research and development
Despite saying that the Jimny's characteristics didn't change much over the years, there are indeed some minute improvements that have been done to improve it.
After all, the said model's 50-year run is a long time, so we're sure that the engineers at Suzuki have also taken advantage of the many automotive engineering developments that sprang up along the way.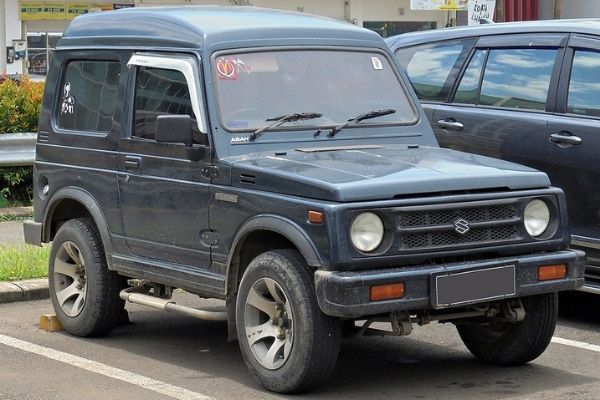 The boxy 2nd-gen Jimny was also sold as the Suzuki Katana [Source: オーバードライブ83]
Examples of improvements include the move to the Suzuki K-series engine in its second generation models, changing the suspension to a coil-sprung system with the third and fourth generation, and the shift to vacuum locking hubs to electronic four wheel drive.
Of course, Suzuki also made changes on the appearance of the Jimny throughout the years making it more modern. However, it's still very much true to its nature as a small, boxy SUV albeit with a lot of retro modern styling cues.
Brand Recognition
Being around for 50 years also does wonders for brand recognition because people have had the chance to witness what the Jimny can do throughout all those years. And with the spread of the internet, even to a greater degree.
As such, the Jimny has become a mind worm, or rather a meme of sorts to a lot of car enthusiasts. Now don't get us wrong about that meme part, because memes can become positive too because in the case of the Jimny, it has become a persistent nameplate especially among off-road enthusiasts.
>>> Related: 10 reasons why Suzuki Jimny is your best subcompact SUV afterall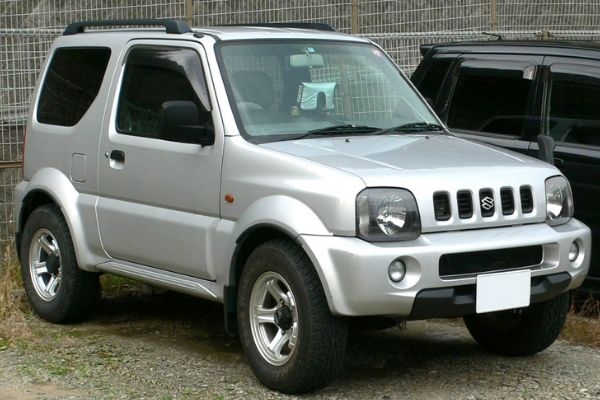 The 3rd-gen Jimny was rounder but it still had the same off road capabilities [Source: Mytho88]
These are the reasons why the Jimny is so famous. At the same time, this is why a long-running model nameplate can become a huge success in the automotive industry.
For more automotive news, keep reading here on Philkotse.com.
Author
Cesar learned how to drive a car years before he got his license. Today, he's still looking for that perfect '90s Japanese coupe to drive into the sunset while listening to Crazy Little Love by Nuage. Also has a thing for badass off-road vehicles and weird engine swaps.