It flew under the radar that everyone forgot about it. 
We've talked about popular models of ages past before, but this time we'd like to talk about one car that flew under the radar. It received praise and notable accolades, but it was released in a tumultuous time and against popular rivals. We're talking about the Suzuki Kizashi, and how this forgotten sedan was actually a great car.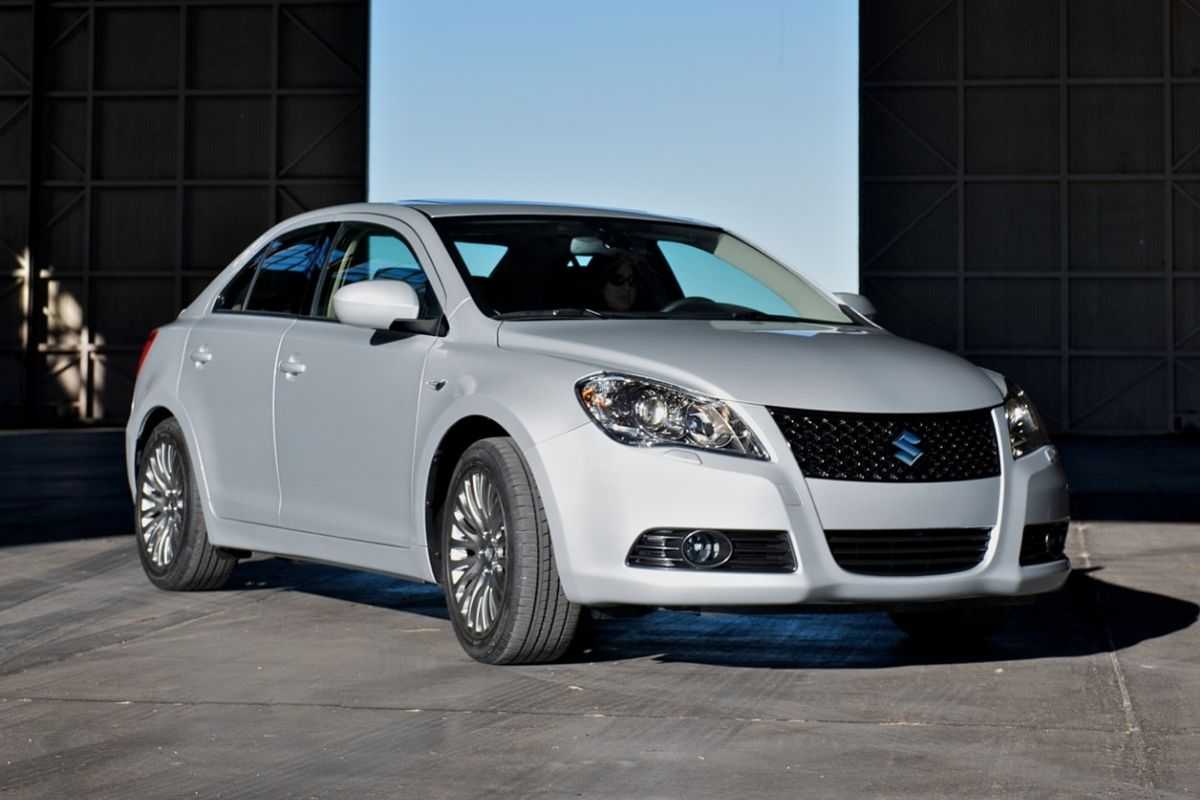 The Suzuki Kizashi for North America
Suzuki Kizashi: Quirky and underrated 
Classed as a midsize sedan, the Kizashi, or "omen/sign" in Japanese, was a bit smaller than the Toyota Camry and the Honda Accord. It also exceeded the Japanese compact car classification standards, which also meant that it didn't do too well even in its home country.
Mind you, Suzuki isn't exactly known for midsize sedans even today, so there's that.
Under the hood, the Kizashi's 2.4-liter inline-4 gasoline engine made a healthy 185 horsepower and 230 Nm of torque. Power is sent to the front wheels via a six-speed manual or a continuously variable transmission (CVT).
This meant that it was more powerful than the inline-4 Camry and Accord models that it rivaled at the time. Moreover, it was also a bit lighter than most of its competitors at the time. This might've translated to better handling and good responsiveness overall.
As such, many appreciated the nimbleness, and agility of the Kizashi. This is especially true with the all-wheel-drive variant which we didn't get, but even the FWD Kizashi hardly understeered. Well, according to reviewers at least.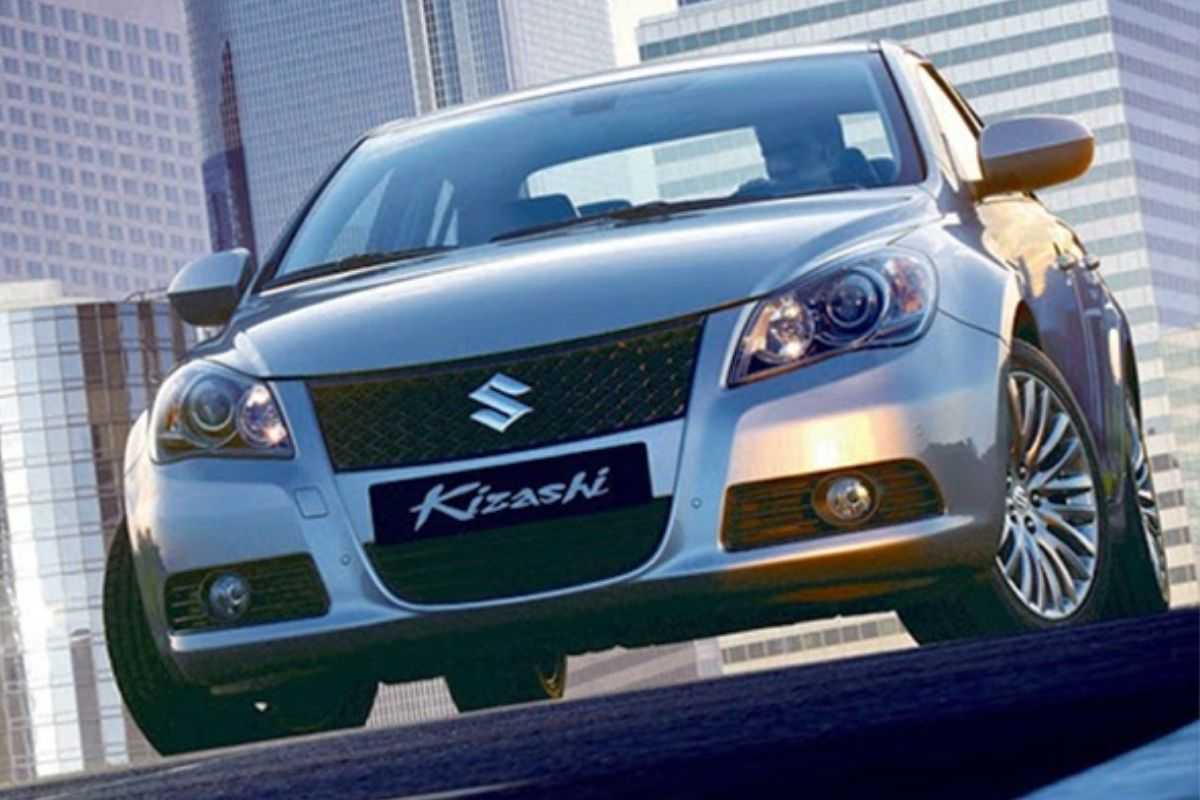 The ASEAN-spec Suzuki Kizashi
>>> Related: Mitsubishi Lancer: What we miss about this Diamond sedan
Inside, the Suzuki made sedan had ample space, but it wasn't as expansive as the larger Camry and Accord. It was, however, generous with features. It came with automatic climate control, leather seats, a six-piece speaker system, etc. Its front cabin was also driver-oriented, and sporty, with its seats providing enough bolstering for spirited driving. It was also well-kitted in terms of safety. In fact, it was given a five-star safety rating by the Australasian New Car Assessment Program.
Then there were its looks. Remember, it rivaled prim and proper-looking midsize sedans from the early to middle 2000s era. Instead of going with the flow, the Kizashi had a stand-out design. Upfront, it featured an expansive grille, which was flanked by very aggressive-looking headlamps. It also had wheel arches that practically bulged out giving it a slightly muscular look.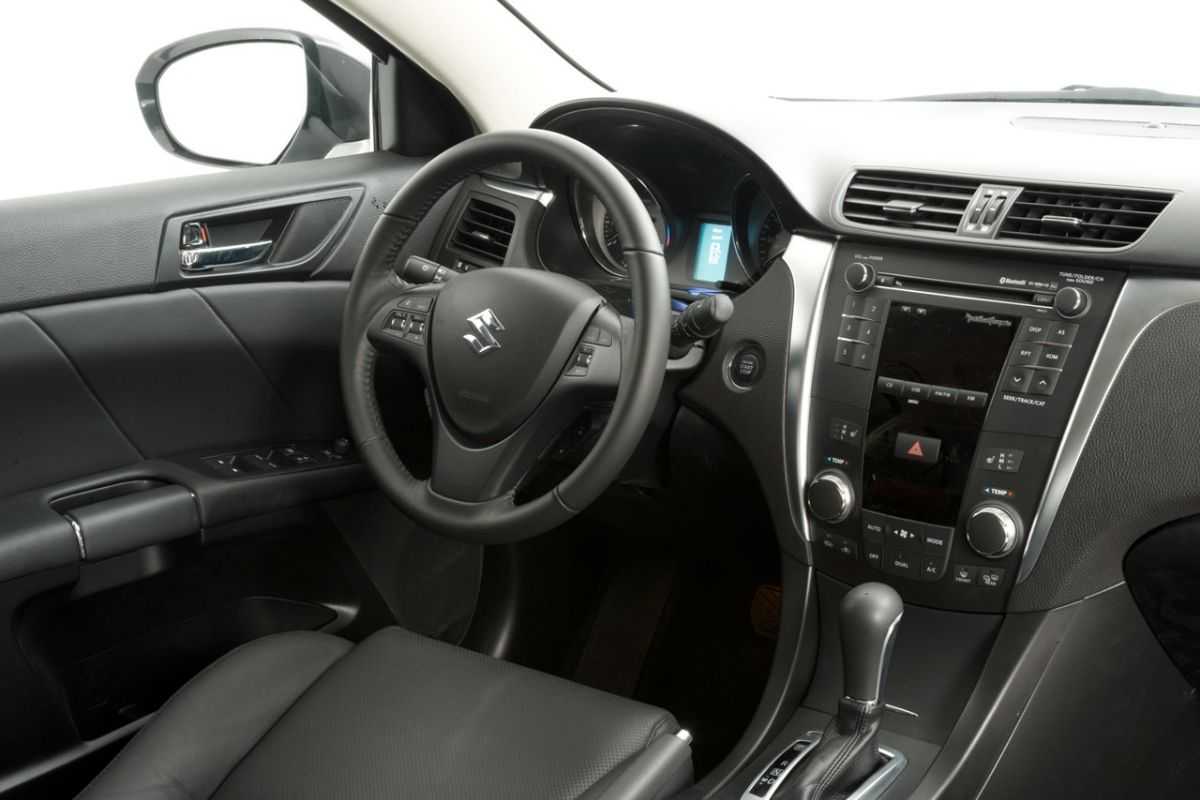 Inside the Kizashi, you'll find a well-arranged dashboard
From the rear, however, it toned down a bit. It did come with chrome-plated exhaust tips which added more to its sporty design. 
With these qualities, the Kizashi actually hauled in a lot of awards. In 2011, it was named "Best Buy" by Consumers Digest. In the same year, AutoPacific also gave an award for providing the "highest overall satisfaction" among midsize sedans in the U.S. market. In 2010, it also won the New Zealand Herald Car of the Year Award. Suffice to say, it was pretty well-received by critics. 
>>> If you are interested in a midsize sedan, take a look at the Ford Fusion 2018 we have for sale on Philkotse
Suzuki Kizashi: It didn't sell well 
During the era it was released, the global market was slowly switching to crossovers and SUVs. This is especially true in the U.S. market, where Suzuki was hoping to penetrate deeper with the help of the Kizashi. Here in the Philippines, it went up against established marques that were practically embedded in the market.  
In the profitable Indian market, the Kizashi also fell short since it lacked a diesel version. Mind you, the Indian market can now enjoy economical and affordable gasoline power nowadays, but back then, it was a bit different.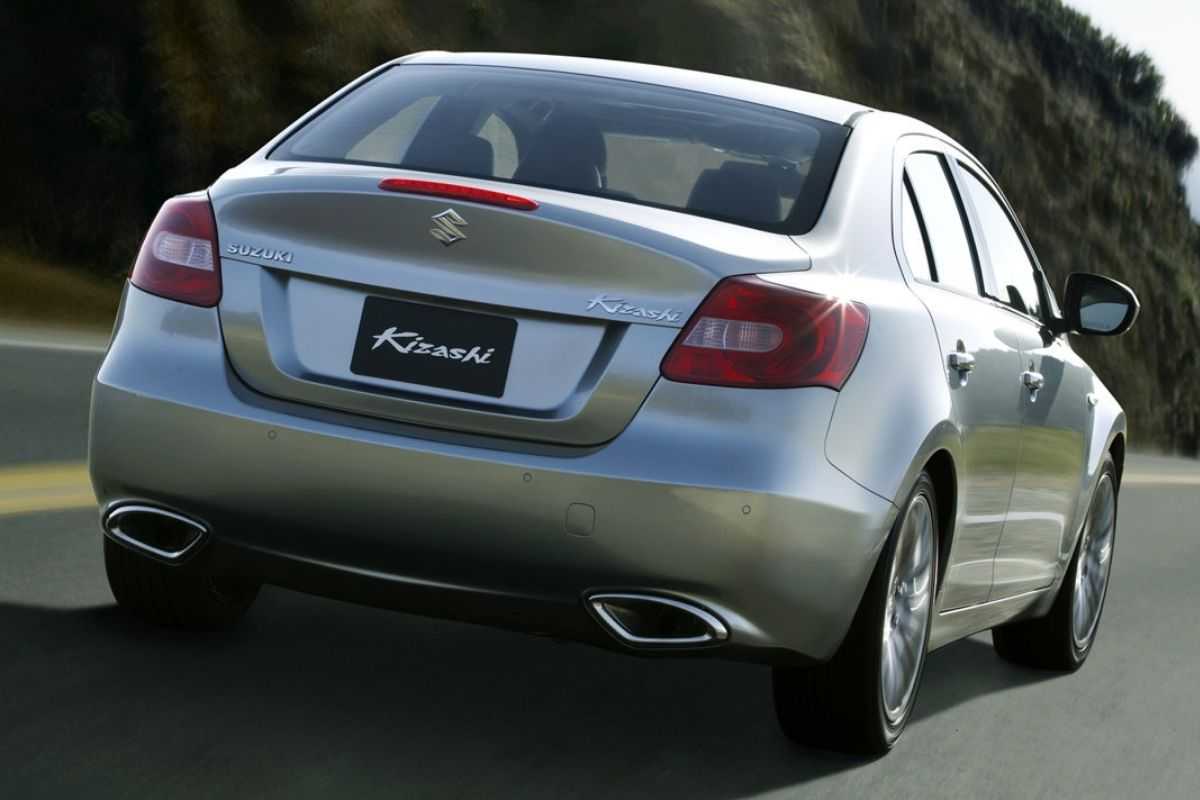 From the rear, one can see the chrome-plated dual-exhaust tips
To top of the doom of the Suzuki Kizashi was the global financial crisis. As such, it was discontinued, following Suzuki's withdrawal from North America in 2014. The said model, however, lasted until 2016 in the Philippines, meaning interested consumers could still find Suzuki Kizashi 2014 for sale in thr country. It was then discontinued and no successor was ever developed for it. As we've said, Suzuki and the automotive world in general, practically forgot about the Kizashi.
Suzuki Kizashi: It's a great car if you can find one
As we've said, the Kizashi is a great car. It has a notable technical track record, and it only has few issues in the past. Well, save for the spider webs in the evaporative fuel canister issue, but that was limited to units made from October 2009 to 2012.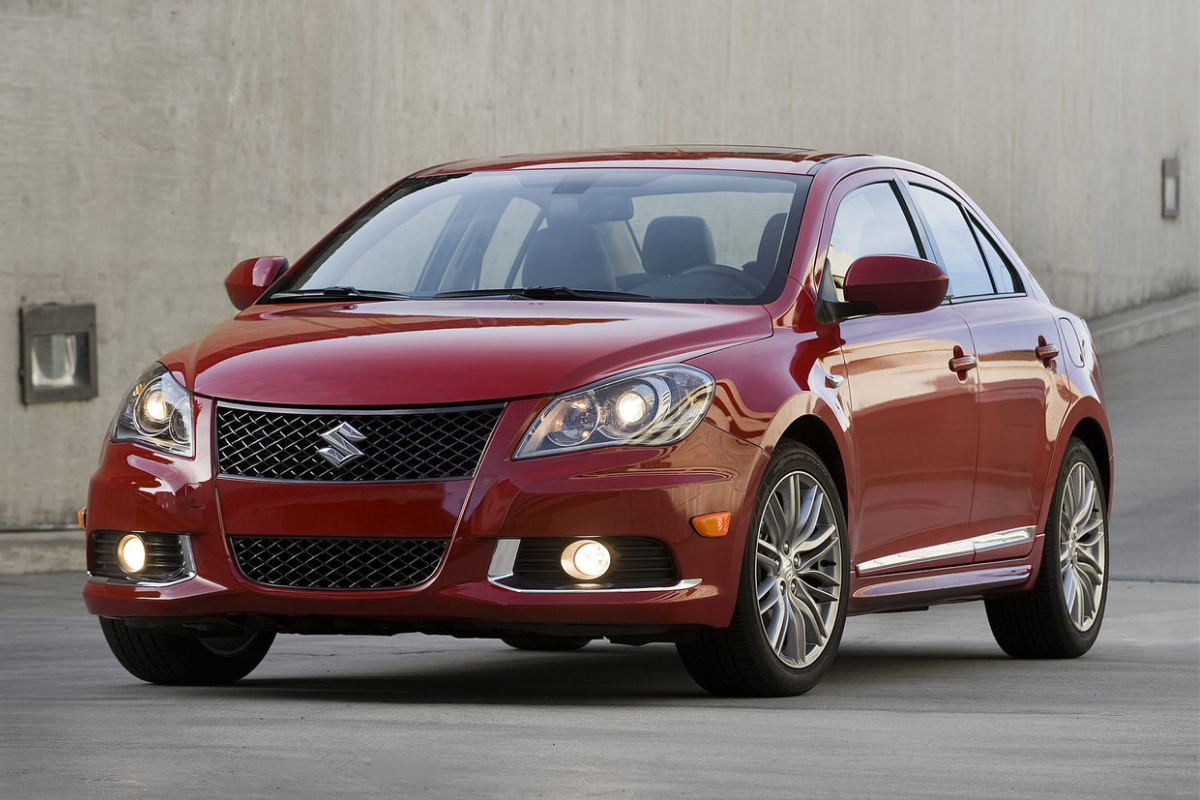 Suzuki Kizashi
If you want a Kizashi, we should tell you that it's a bit hard to find. It is probably one of the rarest midsize sedans in the Philippines, and it has little to no aftermarket support. Again, it's a great-looking car with good driving characteristics, but it might be more realistic to look for a used Honda Accord, Toyota Camry, Mitsubishi Lancer EX GT-A from the same era instead.
>>> Related: Mitsubishi Lancer Evolution: Gone, but not forgotten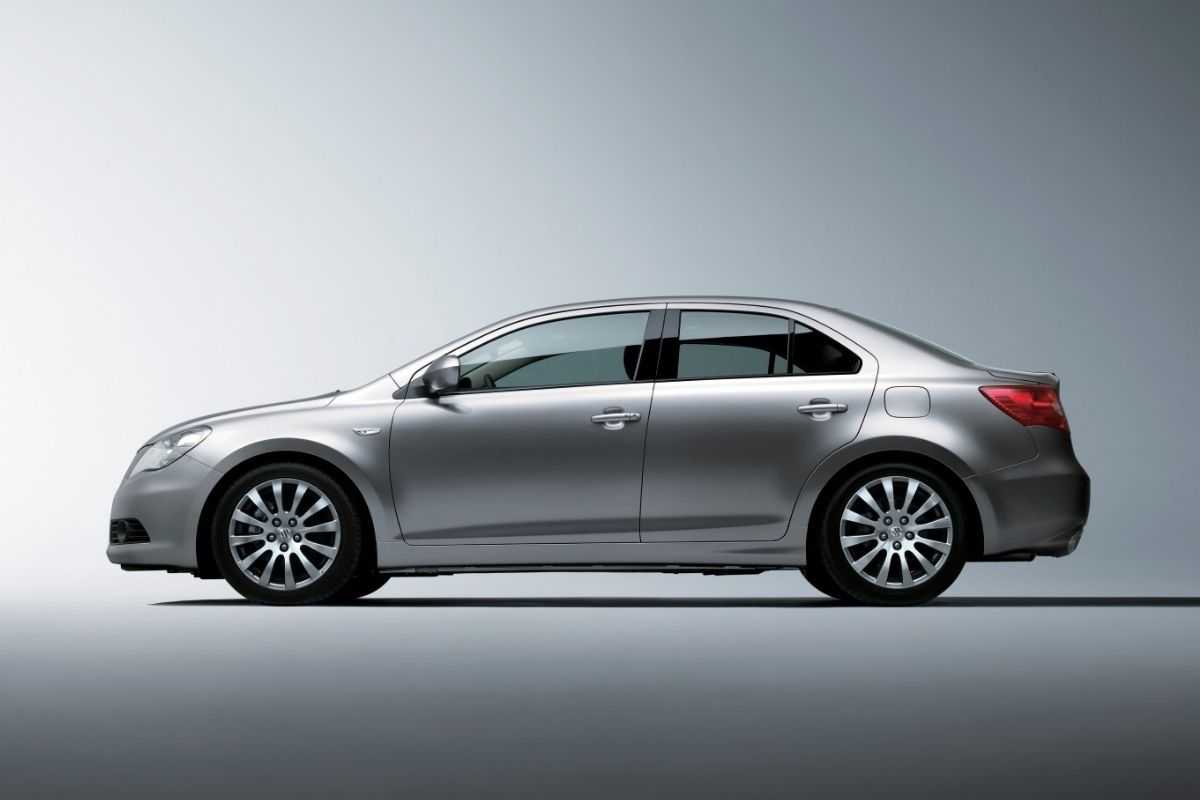 Even today, the Kizashi's roofline still looks great
But do you miss the Suzuki Kizashi? If you could bend time and space, what would you do to "save" the Kizashi as a model? A crossover version perhaps?
For more nostalgic articles like this, keep reading here on Philkotse.com. 
Know more about Suzuki Kizashi 2021

The Suzuki Kizashi was first introduced in 2009. However, four year later, the Japanese automaker announced that the Kizashi will be removed from the brand's global model lineup as it failed to generate a significant amount of unit sales. In Japan, the word Kizashi means "omen," "something great is coming," or "warning." it was Suzuki's forerunner when it comes to sedans. It even exceeded the regulations set by the Japanese government on the exterior dimensions and engine displacement for vehicles under 'compact.'

Cesar G.B. Miguel
Author