It's also one of the best salutes to Honda's sports car roots ever.
For a car company that has perfected the front-wheel-drive layout with cars like the Honda Civic Type R, the Honda Civic SiR, and many others, it's ironic that one of Honda's greatest sports cars, and probably one of the most desired Hondas ever made, was a rear-wheel-drive vehicle. It's called the Honda S2000, and despite being unusual and unique for its time, it was probably the most "Honda-est" car ever made.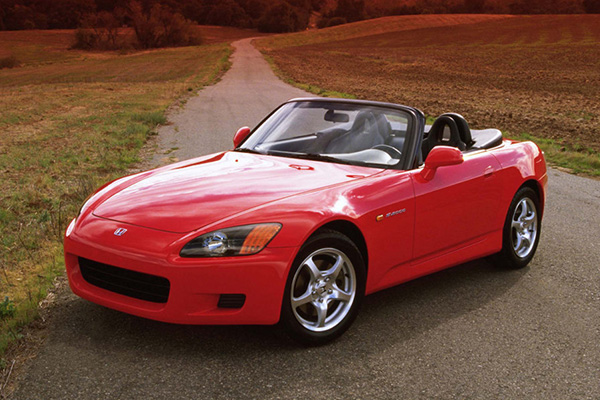 The S2000 is the greatest RWD car Honda ever made and is one of the best RWD sportscars of all time
Honda's history with sports cars
Today, Honda is primarily known for economical, family-friendly cars. Just take a look outside, and see how many Mobilios, CR-Vs, and BR-Vs you can spot on the road. Despite that though, Honda actually gained worldwide popularity in the 1960s when they introduced the Honda S660.
The S660 was small, sporty, could seat only two people, its engine could rev up to an amazing 9,000 rpm, and surprisingly, it was a top-down car. Why surprising? Well contrary to the trend for Japanese cars at that time, Honda went against the grain. Instead of making basic, economical transportation, the company made sporty, albeit very fun cars instead.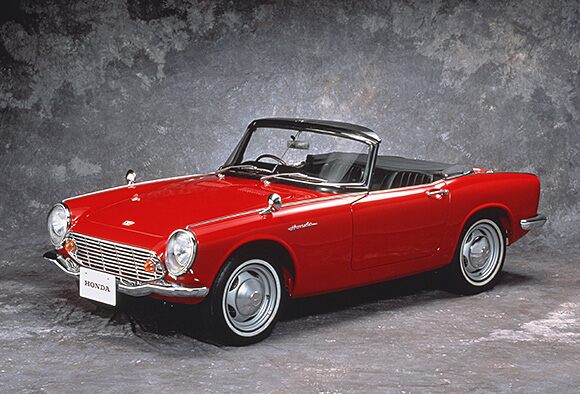 The S500, honda's second production model and the primogenitor of the S2000
Guess what, the company's gamble worked, and the S series was a mainstay of its model lineup until 1970. The S800, which followed the S600 however, was canceled, and Honda decided to move on to making fuel-efficient, practical people movers like the Honda Civic.
Then came the 1995 Tokyo Motorshow, where Honda shocked the world with the Sport Study model. It was rear-wheel-drive, had an inline-5 engine, and it featured a very rigid frame called the X-bone frame. Everybody at that time was on the edge of their seats, and some were even saying that Honda lost their marbles but in a good way.
FWD cars like the Accord and the Civic were the brand's bread and butter at that time, after all, so making something like the S2000 was probably deemed a very scary gamble. Despite that, Honda finally rolled out the Honda S2000 in 1999, and it was a hit.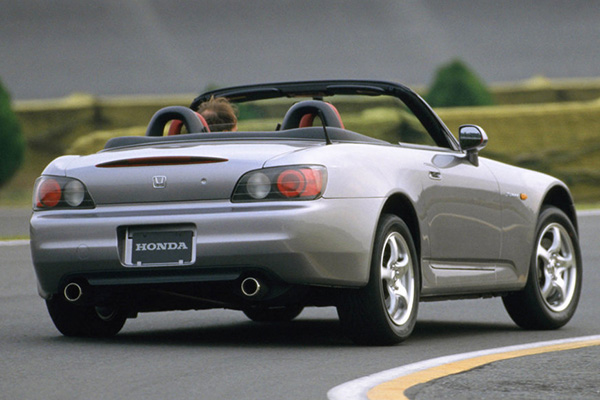 And people loved it for its high revving engine, and its awesome handling
>>> Related: Search for the best deals of Honda cars in the Philippines
The Honda S2000: A marvel of automotive engineering
As we've said, the S2000 is probably one of the greatest rear-wheel-drive sports cars ever made by Honda. It held the title of having the best power to weight ratio for a very long time at 191 horsepower per tonne for the 1999 Honda S2000, and 190 horsepower per tonne for the 2009 Honda S2000 Ultimate Edition.
This also means that the S2000 AP1 F20C's engine made 125 horsepower per liter, which in turn meant that it had the highest output for a naturally aspirated, mass production engine at that time. It was only beaten by a supercar, the Ferrari 458 in 2010, a good eleven years later. Not bad for a four-banger, yeah?
To achieve this feat, the S2000 AP1's legendary F20C Inline-4 had some tricks up its sleeve. Its block, as well as its pistons, were made out of forged aluminum, the cylinder heads were coated with molybdenum for less friction, VTEC, a more durable timing chain, and the car also came standard with a Torsen limited-slip differential. With all those high-tech features, the F20C Inline-4 on the AP1 could make 243 horsepower at an incredible 8,300 rpm, with a redline of 9,000 rpm.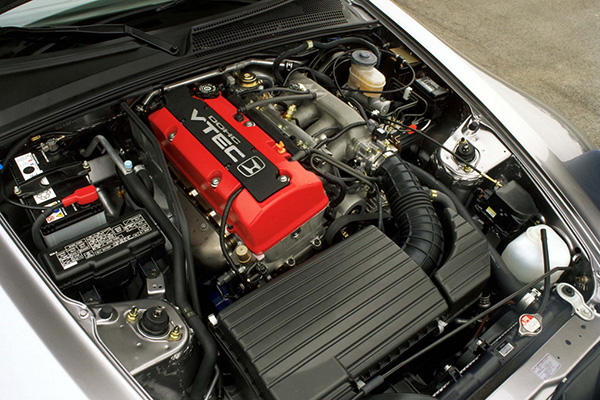 The legendary F20C engine is one of the best inline-4 engines ever made
Also, note that the S2000's six-speed manual was also a marvel unto itself, and it could take a lot of punishment in a ham-fisted driver's hands, and at the same time it was silky smooth, and responsive in the hands of a veteran driver.
And lastly, its X-Bone frame, 50:50 weight distribution, and its double-wishbone suspension made it one of the best handling cars for a very long time making an ideal car for autocross, circuit racing, and its long-ish wheelbase combined with its RWD layout even made it great for drifting.
>>> Related: Check out this Honda sports car - Honda Predule 2017 for sale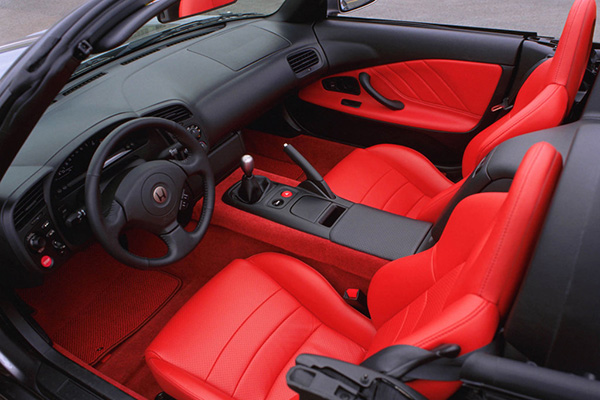 The interior for the S2K was, and still is comfortable and stylish, but it lacked a lot of amenities common on cars today
In 2009, Honda decided to update the S2000 AP1 into the AP2. This was done because some people (the Americans) were "uncomfortable" with the screaming, high-rpm engine. As such, Honda gave the AP2 the 2.2 liter F22C1, which managed to reach peak horsepower and torque lower in the rev range.
Despite its success, the Honda S2000 on the market was discontinued in 2009. Before that happened though, Honda introduced the S2000 Ultimate Edition, and the GT Edition 100. Only 100 were made for the latter, and all of them were sold in Europe. Sure, Honda was deliberating on developing a successor, but then it didn't pull through to production. If you plan to get one of these vehicles, you can find many used Honda S2000 for sale.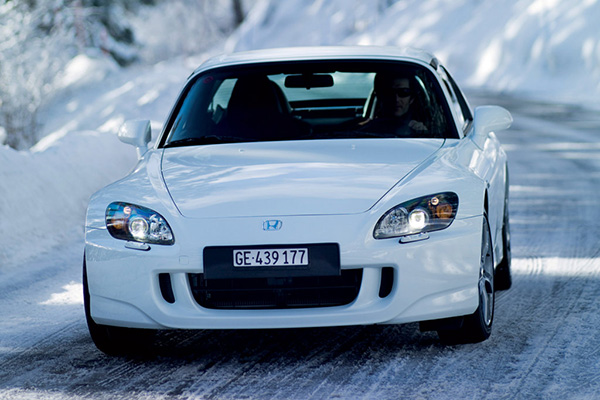 The S2000 Ultimate Edition
Don't feel too bad about it though, because Honda sold 110,673 S2000 units worldwide, which is incredible for a sports car. It also won a ton of awards like the J.D. Power most dependable "Premium Sports Car" in 2004, 2006, and 2008, the number one car in the BBC Top Gear survey in 2003, 2005, and 2006, and the F20C engine even got a place in Ward's 10 Best Engines in 2000. 
>>> Related: 
Current S cars
In 2015, Honda introduced the S660 Kei car roadster. And yes, it's a brilliant callback to Honda's sporty, roadster roots, and it's a cute little car with a lot of personalities. But do note though that the S660 is a far cry from what the S2000 was (and still is). It's still a great car, though, and is a worthy successor to the Honda S-series. Too bad that it's only available in Japan.
>>> Related: Complete guide to the Honda Philippines' local lineup
The successor of the S-line of Honda cars is the S600 Kei car roadster
To sum it all up, the S2000 was, and still is to this day, the "Honda's best rear-wheel-drive car ever." So much so that it became ingrained in the hearts and minds of car enthusiasts the world over, and a lot of people are still itching to get their hands on one.
Do note however that despite its popularity, only a handful of S2000s reached the Philippines. So if you're the type who's bent on buying one for yourself, be prepared to spend the dough. But if you're like us, you won't mind that and all you'll care about is finally driving an S2000.
For more nostalgic articles like this, keep reading here on Philkotse.com.


Cesar G.B. Miguel
Author