Volkswagen Beetle Type 1: The little bug that could
Let's take a glimpse at the VW Beetle's long and colorful history
The Volkswagen Beetle Type 1. It's arguably one of the most iconic cars ever made, as well as one of the best selling cars ever made. If you lived through the late 1970s or born in the 1980s to the 1990s, then you might have seen, owned, ridden on, or driven one.
For folks who were kids from the late 1980s to 1990s, some of you might have even played the cultural phenomenon known as the "punch bug" (or pendong peace in slang) where you punch or hit each other at the arm at the first sight of a Volkswagen Beetle.
A clip from the Simpsons showing how the Punch Buggy or Slug Bug game worked
And guess what, this little children's game, as inane or stupid as it was, was a sign of how deep the VW Beetle has sunk into the minds of people everywhere regardless of culture.
As such, it is high time for us to talk about the history of the VW Beetle, and how it became one of the most iconic cars to have ever been built.
Ferdinand Porsche's deal with the devil
The idea of the Volkswagen Beetle can be traced back to the most infamous leader of Nazi Germany, Adolf Hitler, who wanted a cheap, affordable car for everyone to use on the then-new Reichsautobahn road network.
Leading the team of engineers on the said project was none other than Ferdinand Porsche, who then finalized the design in 1938, and consequently, it was mass-produced at the Fallersleben Volkswagen factory in 1938.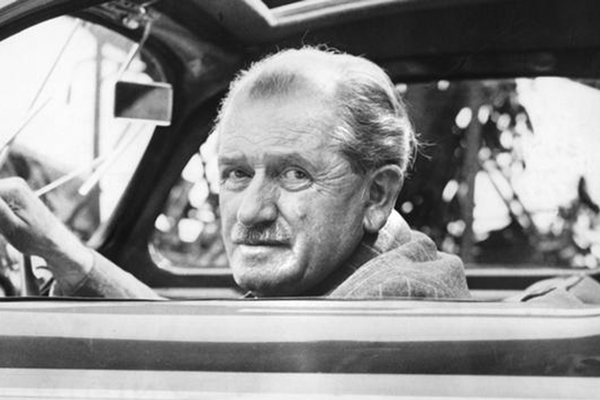 Yes, that Porsche
It was officially known as the Volkswagen Type 1, or the Kafer, or literally, "beetle." It was a very simple car, and it's air-cooled 995 cc engine made around 25 horsepower, enabling it to reach a blistering top speed of 100 km/h.
Big whoop, but for that time, the car was actually pretty advanced. It used a built-in oil cooler, which was very effective in hot weather. It used a set of compact torsion bars, which were definitely better than the typical leaf springs. Even its cabin was air-tight enough to enable the entire car to float on water.
>>> Related: Say goodbye to the iconic Volkswagen Beetle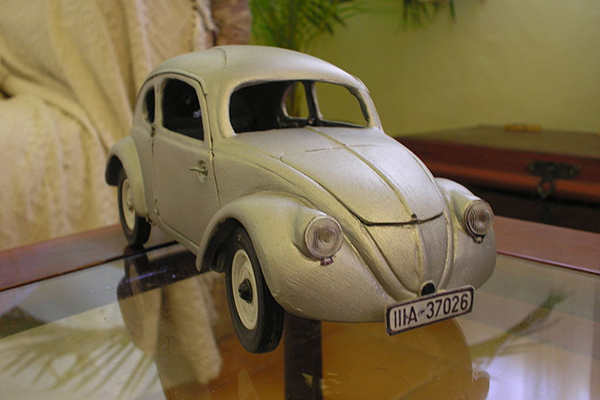 One of the earliest concept sculptures for the Beetle Type 1
At the end of World War II, Volkswagen had to cease production until the post-war occupation due to the Allied mandate of crippling Nazi Germany's industrial capabilities. No industry means no war machines.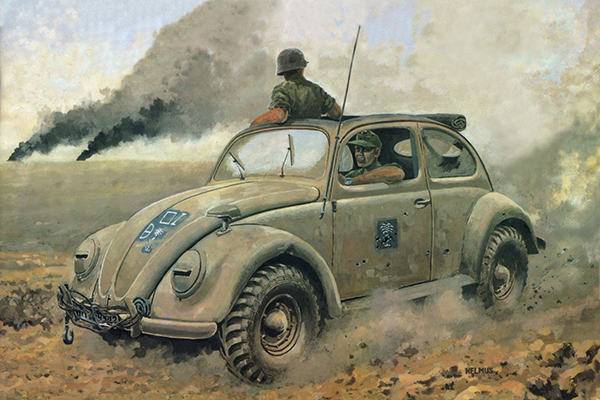 Which of course made sense because the Afrika Corps actually used the Beetle Type 1
Eventually, the VW factory which made the Beetle itself was handed over to the British, who then concluded that the Beetle "does not meet the fundamental requirements of a motor car." They even called it "unattractive to the average buyer."
Major Ivan Hirst however, thought differently and so led his company of British army men to restart and manage the production of the bug.
Eventually, management was handed to former Opel manager Heinz Nordhoff, and by 1955, Volkswagen had managed to roll out their one-millionth VW Beetle unit. That's from a measly 1,000 cars a month in 1946, to a total of a million in just nine years. In short, the world had grown a taste for the Beetle.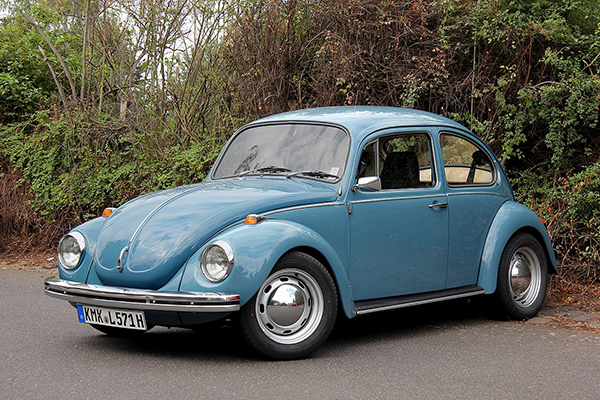 It also helped that VW introduced the Beetle to the US during a gas crisis
In the U.S., people initially had doubts about the VW Beetle, partly because some knew its connection with Adolf Hitler. Despite that though, it was like nothing the Americans back then have ever seen before, and it definitely turned heads wherever it was.
It was also helped a lot by the fact that it was easy to fix, was very cheap to run and maintain, and despite its simplicity, was actually comfortable as a daily driver. A couple of years later, the Volkswagen Beetle eventually became that era's equivalent of the Toyota Corolla.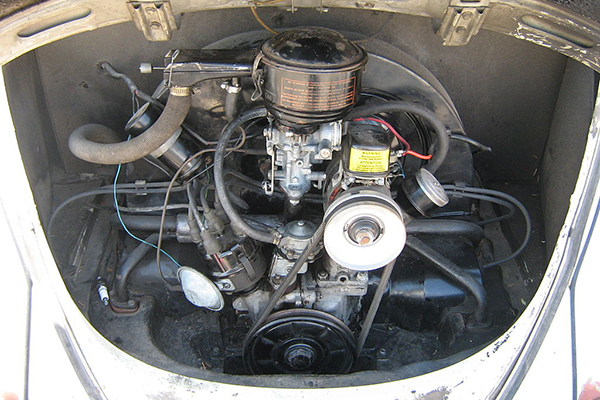 Note also that accessing the Beetle Type 1's engine is very easy
>>> Related: Volkswagen Beetle Philippine price
Flower Power
By 1972, Volkswagen had produced a staggering 15,007,034 individual Beetle units. This was indicative of the demand for the vehicle, which in turn was fed by the growing popularity of the said model among American counter culture youths at that time. A.k.a. "the Hippies."
Ironic as it is, or perhaps that was the point all along, the Beetle became the "ultimate expression of creativity and freedom." It was embraced by hippies and artsy types mainly due to its cute but unique looks, but also by remaining a reliable, simple, and affordable car.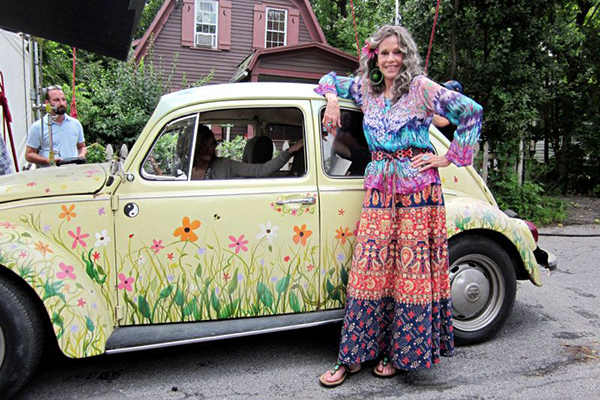 And of course, Jane Fonda, queen of the hippies owned a Beetle Type 1
From 1938 to 2002, 21 million Volkswagen Beetle Type 1's were produced. In 2003 however, Volkswagen announced the discontinuation of the beloved car model, and to commemorate the occasion, it released the last Type 1 beetle called El Rey, or "the king" in Spanish.
It was made at VW's Mexico Plant, and as it was being rolled out, a Mariachi band was playing a celebratory tune. Many fans of the model, however, were literally in tears.
Last VW Bug Off Assembly Line in Mexico 2003
The Beetle, Hot-rodding, and motorsport
Despite being discontinued, the VW Beetle still lives strong among staunch enthusiasts to this day. Here in the Philippines, there's actually a sizable group of enthusiasts who are still driving around with their lovingly restored VW Beetles.
Sure, some will have been resto-modded, but a great many have also chosen to keep their prized Beetles stock, which is of course a possibility due to the accessibility of spare parts.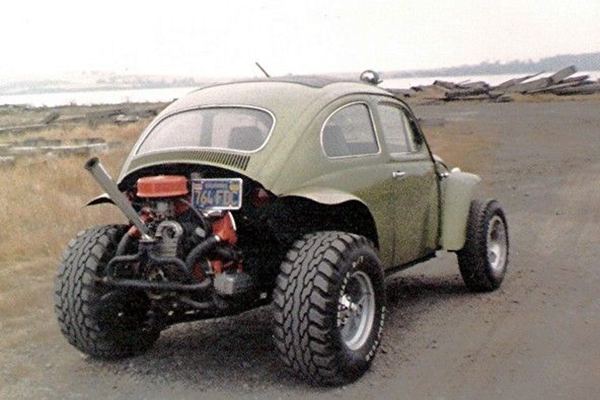 A Baja Bug in its natural habitat
In the other side of the spectrum, there are the hot-rodders who either turned their once humble and simple Beetles to ferocious, high-performance, fire breathing, high displacement beasts that ride low to the ground and built for speed, or as Baja-bugs with lifts kits, and beefier off-road tires.
The Beetle even participated and gave birth to a number of notable motorsport events like the Formula Vee, the Uniroyal Fun Cup, and the famous Baja 1000 off-road race, which had specific classes for VW Beetle based Baja Bugs.
The Future of the Beetle
Recently, there's a growing trend of electrifying the VW Beetle. The Volkswagen Group even partnered up with eClassics and made an electric-powered car concept Beetle which was able to reach a top speed of 150 km/h, with a 200-kilometer range.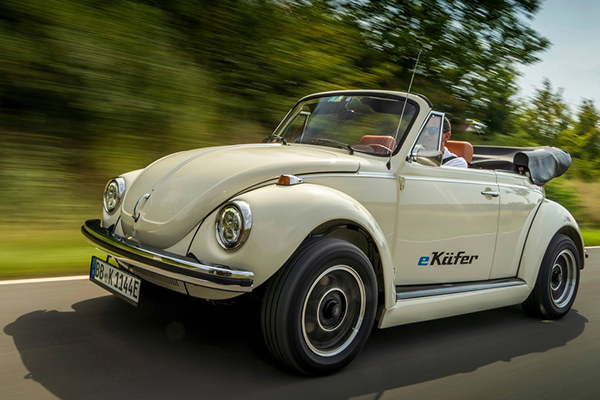 Here's the EV VW Bug concept and it's definitely faster than the old Type 1
That, however, to this day is still a concept vehicle, but do note that numerous other companies like EV West, and many others are currently selling EV conversion kits. 
>>> Related: Ford and Volkswagen to work together in building EVs and many other vehicles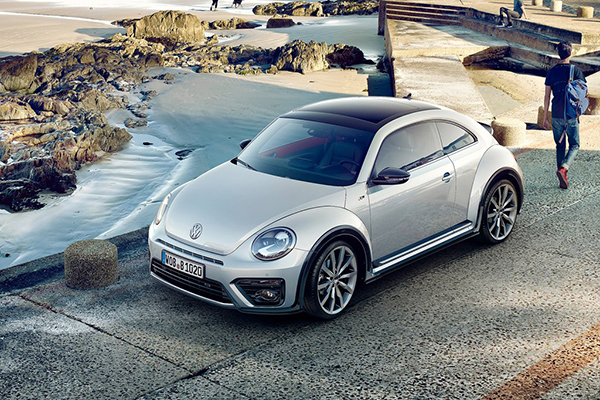 Sure, the new Beetle exists, but that too was discontinued 
So, would you fancy an electric-powered VW Beetle? Do you miss driving or riding one enough to get one with an electric motor?
For more nostalgic articles like this, keep reading here on Philkotse.com.
Author
Cesar learned how to drive a car years before he got his license. Today, he's still looking for that perfect '90s Japanese coupe to drive into the sunset while listening to Crazy Little Love by Nuage. Also has a thing for badass off-road vehicles and weird engine swaps.