It's small, plucky, and simple.
For you crusty, old car nuts out there, we're sure that many of you have heard of Daihatsu cars for sale. It is the oldest surviving Japanese maker of internal combustion engines. Since 2016, it has been brought in by the Toyota Motor Corporation as a subsidiary. Today, Daihatsu's presence can still be felt in the local car scene in the form of the Agya, or the Toyota Wigo, the Terios, or the Toyota Rush, and the Xenia, which is known as the Toyota Avanza locally.
Before being acquired by Toyota, Daihatsu had a presence here in the Philippines under the Columbian Autocar Corporation and one of the most recognizable cars that it sold back in the 1990s was the Charade. The most recognizable generation of the Daihatsu Charade here in the Philippines was the third-gen whose production ran from 1988-1993. The model however lasted until 1998 here in the Philippines with the fourth-gen variant.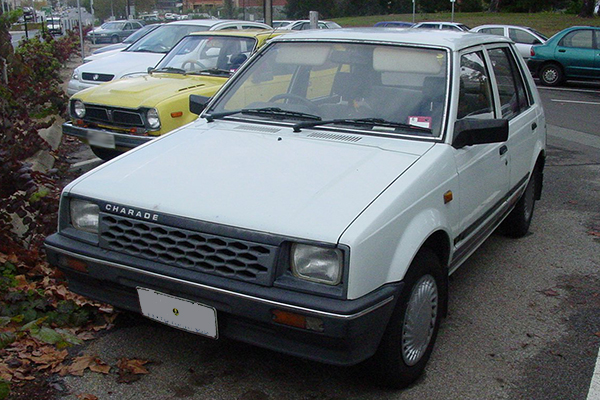 The five-door Daihatsu Charade.
When the 1998 financial crisis hit, several car brands, including Daihatsu, had to leave the country. It even closed down its plants in Thailand and had to cease all its operations in Asia.
Fast forward to this year, several examples of the Daihatsu Charade can still be seen running on Philippine roads. From the tight thoroughfares of Metro Manila to the rolling provincial roads in Mindanao, there are still some examples that are still roadworthy. But why are people still holding on to these diminutive hatchbacks?
The Daihatsu Charade: Not fast, not big, but just right
The Daihatsu Charade from the get-go was intended to be a cheap means of transportation. It was a participant in the People's Car Development Program. This made it the favored car for small families who were just starting out.
On top of that, the Charade ran on a 1.0-liter inline-3, which made a total of 49 horsepower and 75 Nm of torque. And during that time, from 1990 to 1998, it did fine on our roads and did even better when it came to fuel economy.
Do note though that due to its affordability, the Charade didn't have many features. It didn't have airbags, it didn't have anti-lock braking and a cassette player. For its price though, you got a manual air-conditioning system, which of course is great considering our weather. On the other hand, Daihatsu sold a sedan version of its three-door Charade hatch to cater to individuals who want more cargo space.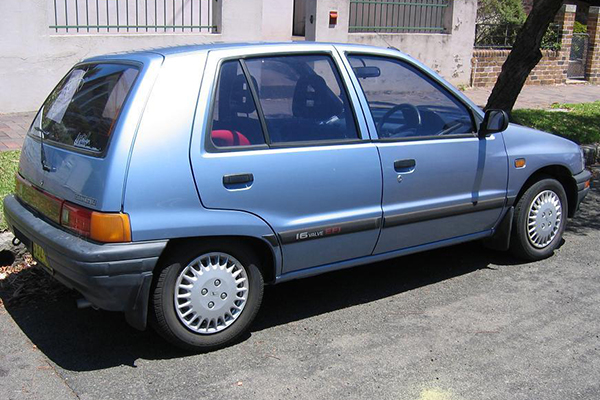 It wasn't fast, nor was it luxurious, but it had enough space to fit five people.
To sum it up, the Charade was an affordable car to produce, had an affordable standard retail price, and due to its simplicity, it was reliable and can be easily fixed.
It was so simple to the point that it even became one of the most copied car models ever. In China, almost all car companies existing today had their own version of the Charade from around 1999, and as late as 2012. And guess what, if it wasn't for the Charade, Geely Auto Group would have probably stuck to making buses instead of making cars.
The Daihatsu Charade: Modding it into a hot hatch
Apart from being affordable to maintain, the Daihatsu Charade actually had the potential to go fast. Back in its heyday, it actually had several high-performance variants, the most famous of which, is of course the Daihatsu Charade DeTomaso 926R.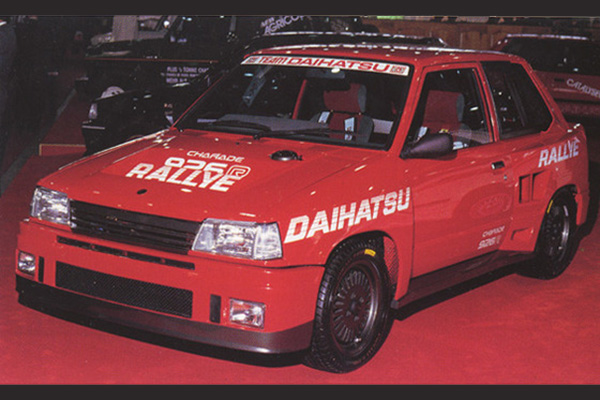 The Charade DeTomaso 926R.
Now the Charade DeTomaso 926R, like its more standard cousins, only weighs around 700kg to 800kg. However, unlike the normal econo-Charade, it was powered by a turbocharged twin-cam 1.0-liter that was placed in the middle of the car. Daihatsu intended for the Charade DeTomaso to race under the infamous Group B rally regulations, but then this was discontinued. Daihatsu then considered moving to Group A, but then it required a 5,000 unit homologation, and that was something Daihatsu was apprehensive about.
Why are we talking about the DeTomaso 926R? Well today, there's a wealth of Charade parts available online which could help you make your Charade into something like the DeTomaso 926R. In Facebook alone, there are several Charade clubs, the members of which are always exchanging information on Charade repairs and aftermarket parts. As such, repairs and mods for the Charade is only a matter of reaching out to these guys.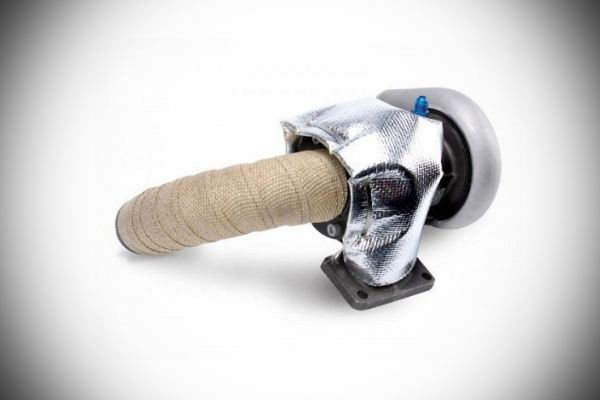 Yes, one option of modding the Charade is installing a turbo kit like this one.
If you have the money, there are even several aftermarket stores that carry performance parts for the Charade namely Dcperformance from the U.K., Nengun from Japan, and AVB Sports from Belgium.
>>> Related: 
So do you miss the Charade?
Well, there are several people who probably miss the small, plucky little car. However, it's good to know that we have the Toyota Wigo, which could be the closest thing we have right now as the Charade's spiritual ancestor.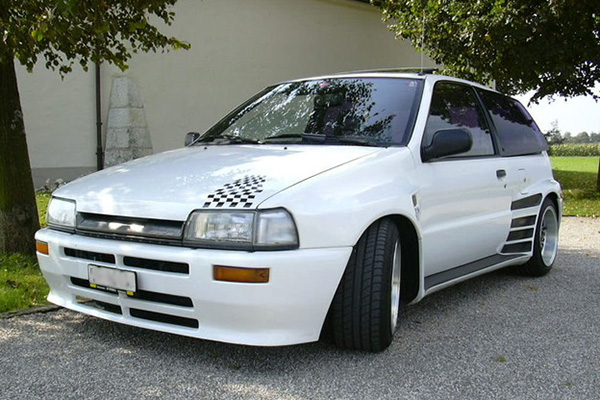 The style and charm of the Daihatsu Charade, however, is forever.
For more news, reviews, and nostalgia-filled articles like this, keep reading here on Philkotse.com.

Know more about Daihatsu Charade 2023

The Daihatsu Charade is a front-engine, front-wheel-drive car favored all over the world due to its compact size and affordability. It features an iconic hatchback body designed with a C-pillar and tall roof to accommodate five passengers. Inside, it provides a decent cabin fitted with useful driver and passenger amenities. The Daihatsu Charade is powered by a 1.3-liter, inline-three engine capable of emitting 49 horsepower with 75 Newton meters of torque.

Cesar G.B. Miguel
Author