Is this the right move amid the health crisis?
The Philippine Automotive Dealers Association (PADA) has made an urgent appeal to the Department of Trade and Industry (DTI) to allow them to re-open on a skeletal workforce basis by this week.
In the letter written unearthed by CarGuide.ph and Visor, PADA addressed the plunge of car sales in the country due to the effects of both the Taal Volcano Eruption and the COVID-19 pandemic this year.
Allowing to re-open car dealerships would help not only the country's GDP since 4% of it is accounted to the automotive sector, but also help those whose jobs in the auto industry were severely affected by the current enhanced community quarantine.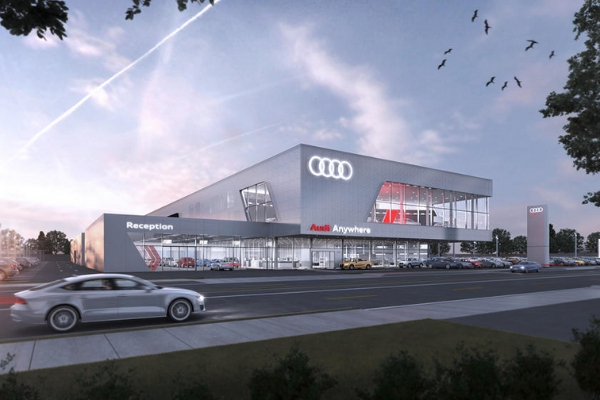 On the bright side, Wuhan's auto industry shows drastic improvements | via CarBuzz
>>> Related: Expect social distancing measures at Toyota PH dealers after ECQ
The PADA humbly appealed to DTI to allow the automotive dealers to open on or before April 20 with consideration to the following strict precautionary measures:
1. Skeletal Force Attendance
50% of our service staff will be reporting on a rotation basis.
2. Workbay Utilization
Each technician will work one bay apart to ensure physical distancing
3. Strict Sanitization
Ensure high traffic customer areas are regularly sanitized by using disinfectants.
Application of protective material to the vehicle including seating and steering wheel cover.
Use of disposable gloves and proper protective gear by service team and technicians.
Use of disinfectants to thoroughly wipe interior and exterior vehicle component surfaces.
4. Customer Protection
All customers will be required to wear a mask, screened for body temperature, and will be provided with hand sanitizers placed in strategic locations in the customer areas. All reception area will have a clear plastic divider between the customers and service advisors.
As of April 20, 2020, there is a total of 6,459 confirmed COVID-19 cases in the country, which may cause another extension. In fact, a house leader pushed for another 2-week extension of Luzon's enhanced community quarantine.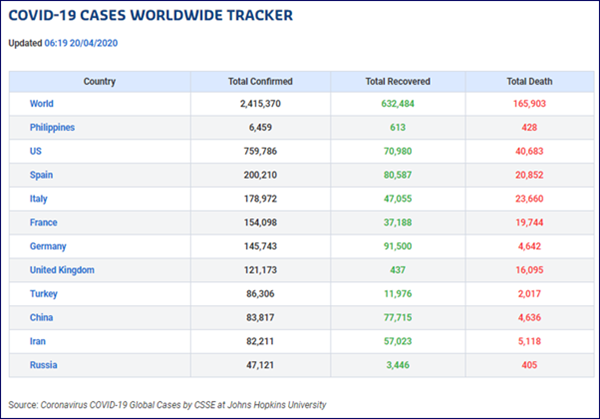 COVID-19 cases worldwide tracker (Updated 20/04/2020)
Here at Philkotse.com, we value your interest in the automotive industry. You can visit our website to find out more.

Rex Sanchez
Author