Data show effects of COVID-19 crisis on used car prices
How is the extended quarantine influencing the used car market?
Cars bring the gift of personal mobility, but not everyone appreciates the price of a brand-new ride. Fortunately, the secondhand car market caters to potential car buyers working on a budget.
With the recent Luzon-wide enhanced community quarantine on account of COVID-19, all non-essential purchases and travel are banned, effectively putting mobility on hold for most citizens.
While stocks of brand-new vehicles manage to retain their sticker price safely inside showrooms and dealer inventories, how is the resale value on used cars holding up?
If you're in the market for a pre-owned vehicle, take a look at some of the models from the country's major automotive brands.
Note that the following information is based on Philkotse used car listings from November 1, 2019 to April 4, 2020.
1. Toyota
As the country's sales leader, Toyota's advantage is sheer ubiquity on the streets; it's impossible not to spot a Toyota vehicle pass by if you stand by the sidewalk even for just 30 seconds.
With a long-standing reputation for reliability, Toyota cars also manage to hold on to their resale value.
For instance, pre-owned examples of the Vios subcompact sold at an average of Php 462,000 for 2017 models before the COVID-19 quarantine took effect.
Pricing data from February to April this year saw a slight drop by Php 2,000 or 0.43%. The same goes for the 2016 model, averaging Php 440,000 from November 2019 to January 2020 while dipping to Php 438,000 by April 2020.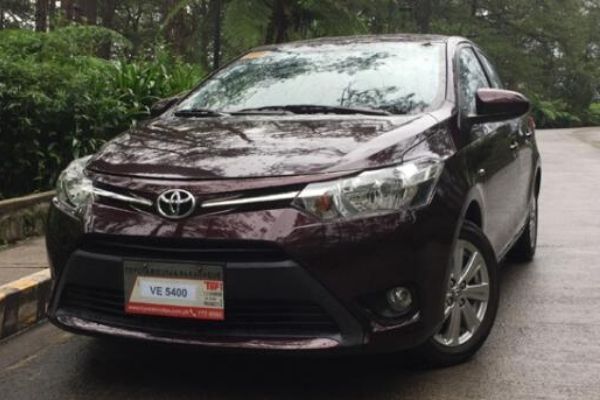 Secondhand Toyota Vios units generally lost less than five percent of their resale value
Vios 2015 models that sold for an average of Php 420,000 before COVID-19 sustained a 4.76% drop, now going for Php 400,000. Meanwhile, 2014 model year units went down 3.72% from an average of Php 390,000 pre-COVID to Php 375,000.
The Fortuner SUV also sustained a small drop in resale value, with 2013 units dipping by 3.12% from Php 818,000 pre-COVID to Php 792,500.
Fortuner 2014 units selling at an average of Php 865,000 pre-COVID can now be had for Php 880,000 for a 1.73% increase.
Those from the 2018 model year used to sell for Php 1,332,000 before COVID, settling at a clean Php 1,300,000 for a 2.44% decrease.
>>> Related: Will car sales go up as a result of COVID-19 pandemic?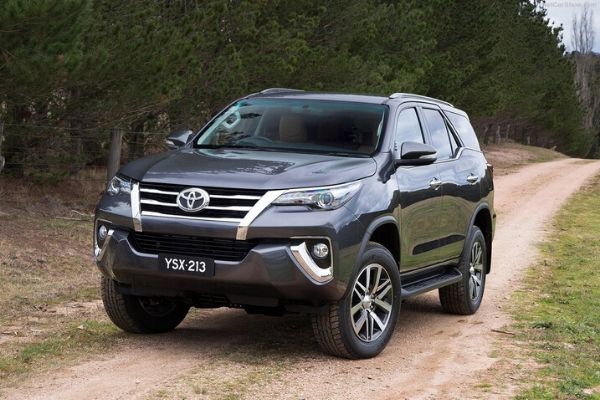 Pre-owned Toyota Fortuners retain their resale value well
The larger 2019 Hiace, formerly with an average price of Php 1,195,000 as of January 2020 dropped 7.82% to Php 1,101,500. The 2019 Wigo, which sold at an average of Php 440,000 pre-COVID, can now be had for 10.23% less, at Php 395,000.
For 2018 models, there's a slightly smaller 6.36% drop in the average price, from Php 416,500 to Php 390,000.
2. Mitsubishi
Mitsubishi is another prominent player in the Philippine auto market, banking on the positive reception of its subcompact (Mirage), MPV (Adventure/Xpander) and SUV (Montero Sport/Pajero) offerings.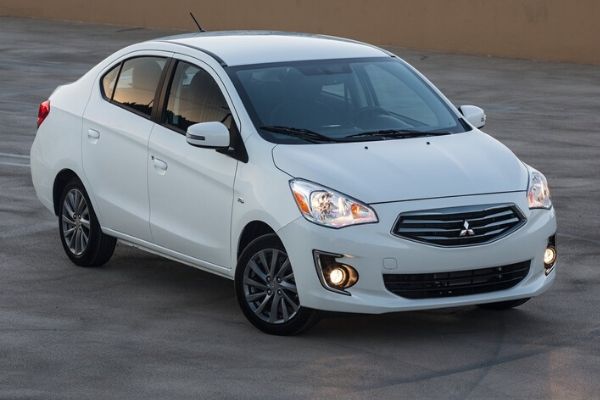 Mitsubishi's Mirage G4 subcompact sedan is a crowd favorite
For 2018 versions of the Mitsubishi Mirage G4 subcompact sedan, the average price was Php 430,000 pre-COVID, rising 4.65% to Php 450,000 as of April 2020.
Meanwhile, the 2014 Montero Sport which sold at an average of Php 770,000 in November last year managed to hold on to its resale value, increasing just 0.65% for a COVID price of Php 775,000.
The Pajero SUV, despite being an aging model, also saw a 6.82% rise in its resale value, from Php 491,500 pre-COVID to Php 525,000.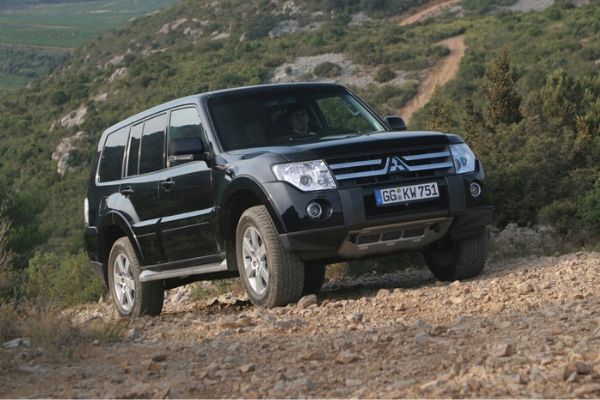 Despite being long in the tooth, the Pajero can still bring in the numbers
As for the phased-out Adventure AUV, resale value dipped by 4.55% in the average price for pre-owned specimens, from Php 440,000 pre-COVID to Php 420,000. The L300 light commercial vehicle dipped by almost 30% in average resale price, from Php 426,000 to Php 300,000.
>>> Related: How is coronavirus breakout affecting online car sales?
3. Other brands
Secondhand examples of the Ford Everest SUV lost nearly 10% of their resale value with the COVID-19 quarantine, going from an average of Php 1,130,000 to Php 1,019,000. Pre-owned units of the Hyundai Accent saw their average resale price move up by 5.54%, from selling for Php 379,000 pre-COVID to Php 400,000.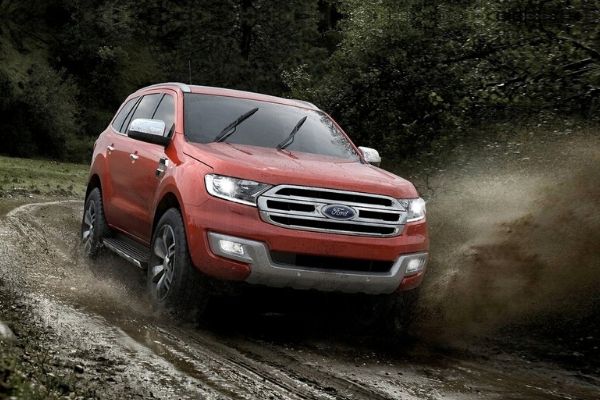 The Ford Everest hasn't been so lucky in terms of resale value
It's by no means an exhaustive listing, but the trend of strong resale prices seems to be favoring subcompact vehicles (for fuel efficiency) and SUVs (for versatility), hinting at the two things Filipino households tend to prioritize when acquiring their next ride.
For more auto industry updates, visit Philkotse.com.

Author

Joseph has been on the LTO's records since 2004. Old enough to remember riding in taxicabs with analog meters. Keeping his hopes high and his revs low, he dreams about owning a Kei car when he retires. Hates slow parkers.