It's a test of the MG 5's reliability and endurance.
While MG 5 is marketed with the tagline "Big In Features, Big in Comfort," it also appears that the said model is also pretty "Big in Performance." Why? Well, MG Philippines entered the MG 5 at the recent Bonifacio 8-Hour Endurance Challenge at the Clark International Speedway, and the results were impressive.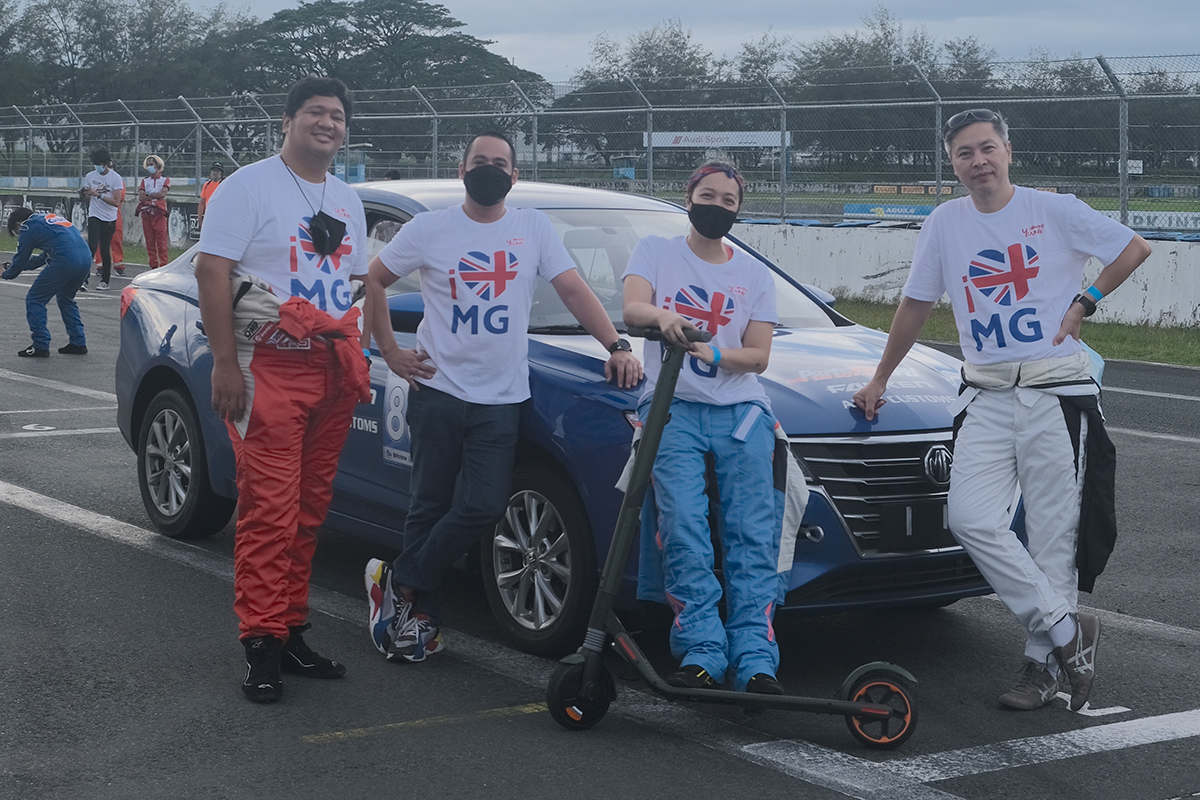 Gaby Dela Merced, Alan Uy, and Marc Soong piloted the MG 5 during the Bonifacio Endurance Challenge
>>> Related: MG Philippines offers zero downpayment on two cars until end of year
To put that into perspective, the MG 5 was entered in the Manufacturer's Class. That means no modifications. As a result, the said car placed first as the category's sole participant. However, it also placed eighth overall out of the 22 other cars.
Mind you, the other cars that it competed against in the said event were equipped with modifications and enhancements. Again, that's an impressive feat on the part of the MG 5.
According to champion racer Allan Uy who is also a professional racing coach, the car in question handled pretty well. It didn't oversteer, and it also displayed its well-balanced and lightweight build on the track.
In addition, gallerist/champion racer Gaby Dela Merced, says that the MG-branded sedan held up pretty good even after the eight hours of continuously pushing it to its limits. Its brakes felt the same from start to finish, and the transmission held up as well.
>>> Related: In an era of 7-seaters, the MG 5 proves affordable sedans make sense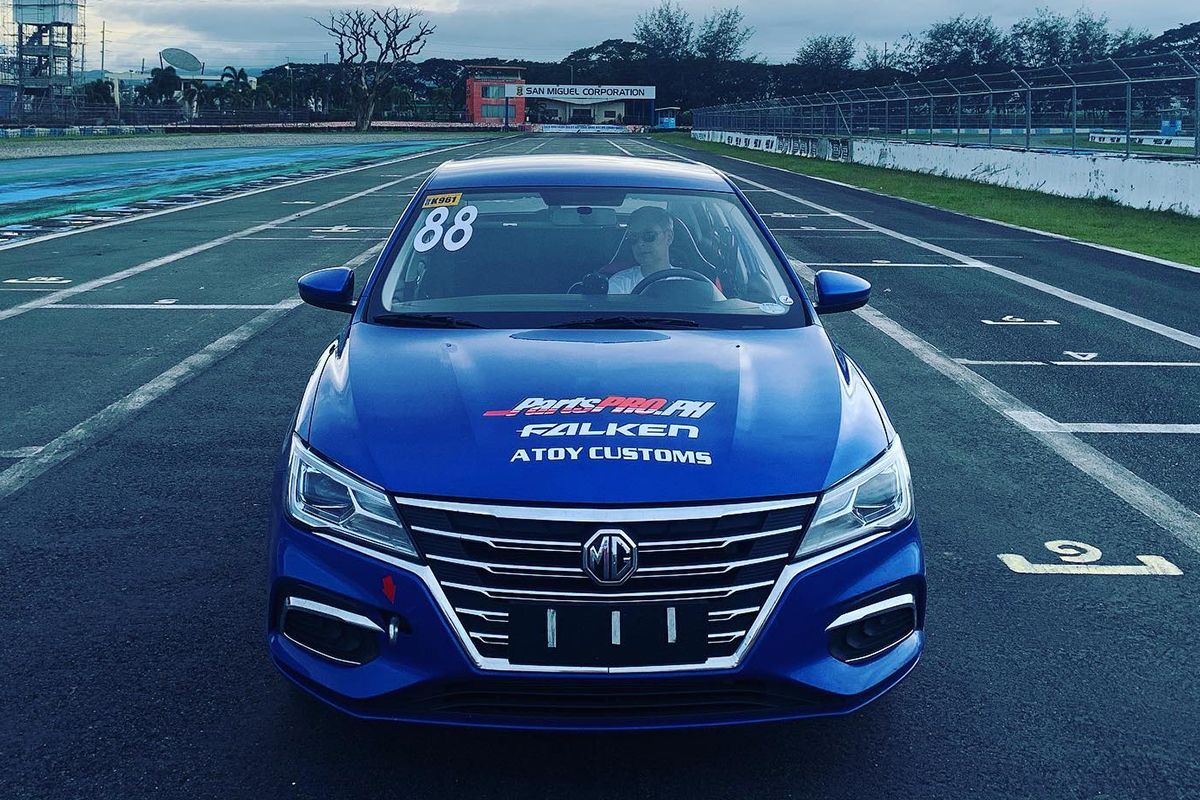 The MG 5 getting ready to race
Besides Gaby, Billy Bilano of Partspro was also in attendance to provide race management.
Marc Soong, a professional Meta-coach and amateur racer also added that he himself was surprised the stock MG 5 was this reliable. It really held well after abusing it on the racetrack, and it was surprisingly quick too. 
If you're convinced to get an MG 5 now, its price tag ranges from Php 658,000 to Php 938,888. All variants are powered by a 1.5-liter inline-4 gasoline engine capable of making up to 112 horsepower and 150 Nm of torque. Power is sent to the front wheels through a five-speed manual gearbox or a continuously variable transmission.
>>> Related: 2021 MG 5 interior looks as premium as the exterior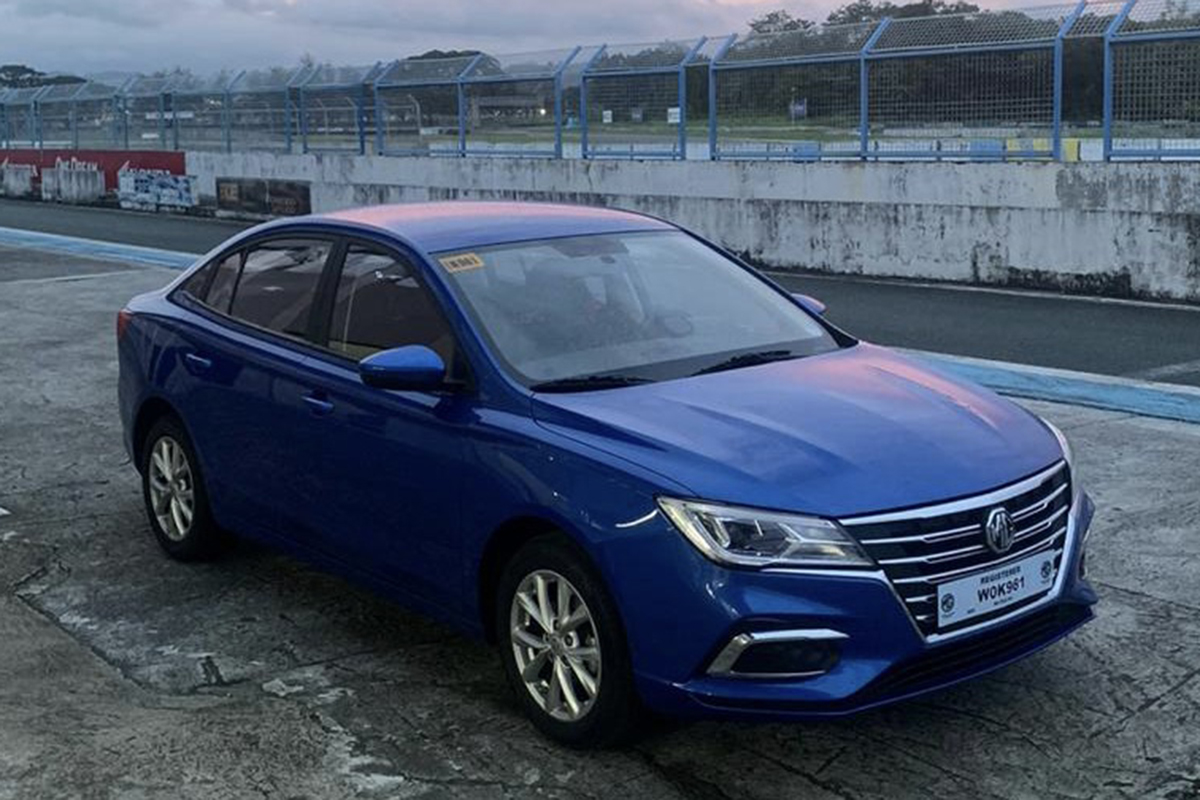 Apart from its performance, the MG 5 is also a very handsome looking sedan
For more informative and exciting automotive news, keep reading here on Philkotse.com.
Know more about MG 5 2021

<p>The new MG 5 is a subcompact sedan marketed to compete with mainstream models today like the Toyota Vios, the Honda City, Hyundai Reina, and the Kia Soluto. This ruggedly handsome vehicle boasts an intimidating front and back that matches its semi athletic body. Locally, it is available in several variants such as the MG 5 1.5 Core MT, the MG 5 1.5 Core CVT, the MG 5 1.5 Style CVT, and the MG 5 1.5 Alpha CVT. For color options, you may choose from Black, Carbon Grey Metallic, and White. Also available to spice up the roads are Red, Blue, and Gold.</p>

Cesar G.B. Miguel
Author