Spoiler: For its size, not bad. 
If you're currently in the market for an affordable but comfortable four-door sedan, then you might be eyeing the MG 5.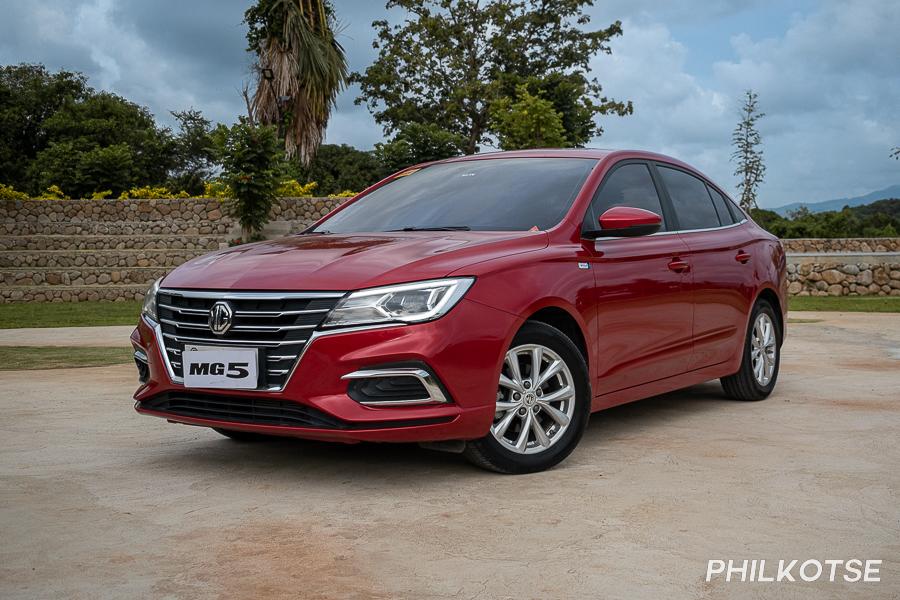 The 2022 MG 5
As proven by our 2022 MG 5 review, it has plenty of features while still having a price tag that won't break the bank. It also has this quietly styled exterior that some folks might prefer over the other sharp-edged sedans available on the market right now.
But just how fuel efficient is the MG 5 exactly? Well, let us and MG Philippines itself answer that question. 
MG 5: Summary of specs 
Before sharing the MG 5's fuel efficiency numbers, let us first talk about its mechanical specs. These, after all, will serve as a baseline of sorts for how good (or bad) this car's fuel consumption numbers are.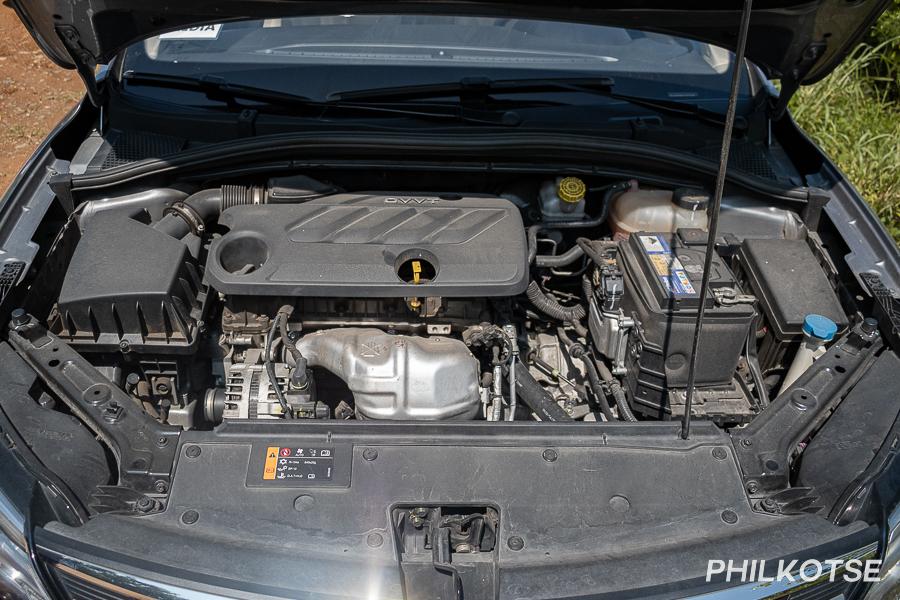 The MG 5's 1.5-liter inline-4 gasoline engine
So under the hood, all variants of the MG 5 utilize a 1.5-liter four-cylinder engine. At the most, it can produce up to 114 horsepower and 150 Nm of torque. Power is then sent to its front wheels via a continuously variable transmission. It may also come with a five-speed manual gearbox. 
All variants have a fuel tank capacity of 45 liters. Lastly, the recommended fuel type for the MG 5 sedan is 95 octane gasoline.  
When it comes to curb weight, the CVT trims clock in at 1,230kg, while the manual variant has a curb weight of 1,185kg. Size-wise, all MG 5 variants are 4,601mm long, 1,818mm wide, and 1,489mm in height.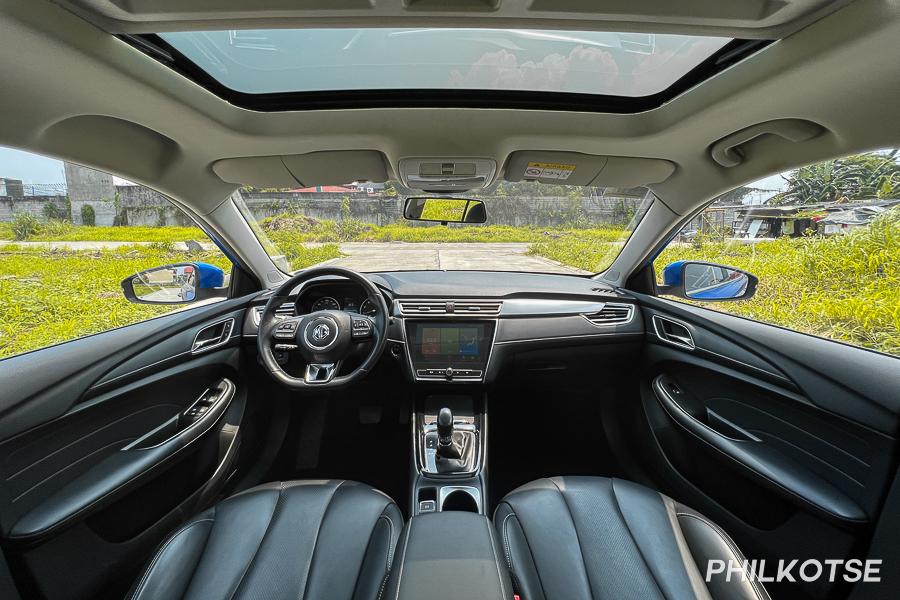 The MG 5 Alpha CVT's cockpit
Higher-spec variants of the MG 5 are kitted out with power adjustable front seats, power side mirrors, LED headlamps, LED daytime running lamps, a 360-degree view camera, a 10-inch touchscreen with Apple CarPlay and Android Auto, a sunroof, among other features.  
MG 5: The AAP fuel-eco figures  
First off, MG Philippines provided us with official fuel efficiency figures. Of note, these were taken by the Automobile Association of the Philippines (AAP) during a sanctioned fuel eco run.  
The run itself was organized by MG Philippines as a way to validate and formalize the fuel economy of their products. The brand also states that by being carried out by a third party, the data provided can be considered unbiased and impartial. 
During this test by the AAP, the MG 5 proved to be capable of returning 20.20 km/l.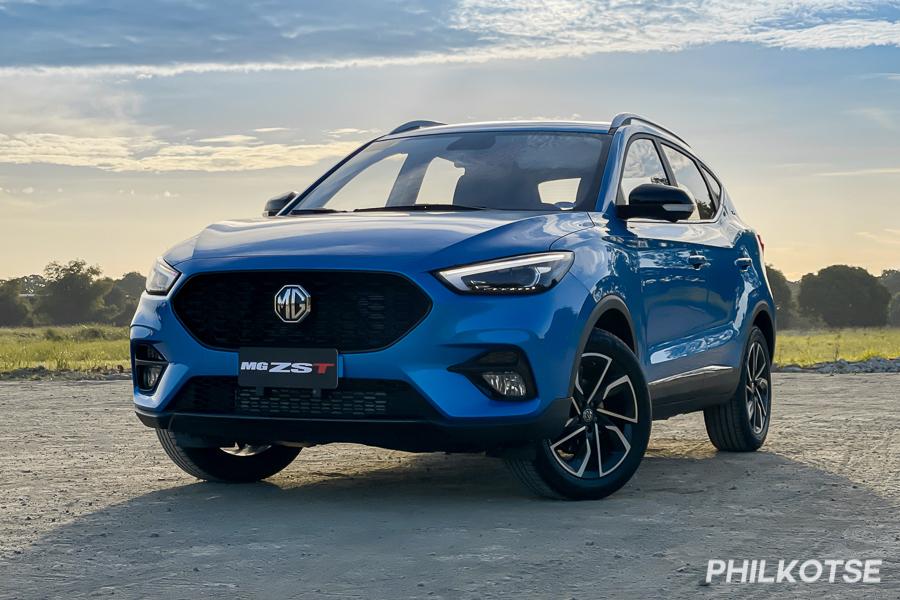 The MG ZS-T ranks as the third most fuel-efficient in the MG lineup as per the AAP test
As a side note, MG also had their MG ZS Alpha, ZS-T Trophy and HS Trophy undergo the same test by the AAP. For the ZS Alpha, it managed to return 19.95 km/l. The ZS-T Trophy meanwhile, had a rating of 19.70 km/l. The HS Trophy then rated at 17.31 km/l. 
These figures might as well prove that the MG 5 is among the most fuel-efficient in MG's local lineup. But then again, the ZS and ZS-T were pretty close.   
MG 5: Fuel-eco figures as tested by Philkotse
As per our review of the MG 5 Alpha CVT, we managed to clock in 9.3 km/l while driving at an average speed of 20 to 40 km/h in the city. On the highway, we managed to get 18.1 km/l whilst driving at an average speed of 90 km/h.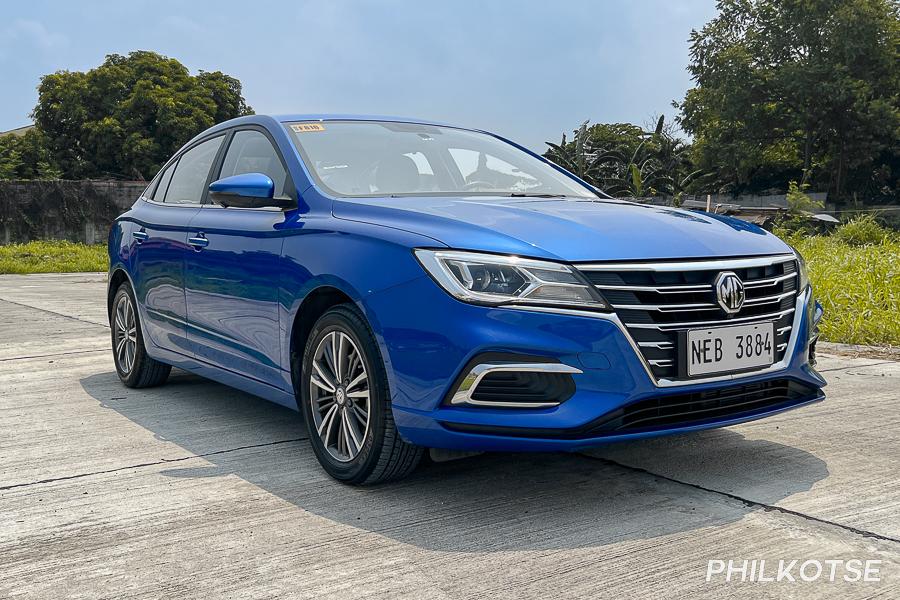 Pretty decent figures considering its size and weight  
Check out this link for the other fuel economy figures we got when driving various sedan models available locally. 
For more car buying guides and the latest car news, keep it here on the Philippines' largest automotive portal. 

Know more about MG 5 2023

The MG 5 2023 is a five-seater, front-wheel-drive sedan. Locally, this model from MG Philippines has four different variants. These include the MG 5 Core 1.5 MT, MG 5 Core 1.5 CVT, the MG 5 Style 1.5 CVT, and the MG 5 Alpha 1.5 CVT. The prices for these range from Php 698,888 to Php 938,888.
All trims of the MG 5 use a 1.5-liter inline-4 gasoline engine, which is rated to make up to 112 horsepower and 150 Nm of torque. Depending on the variant, it either uses a five-speed manual gearbox, or a continuously variable transmission. Power is then sent to its front wheels.
Size-wise, the MG 5 comes with a length of 4,601mm, a width of 1,818mm, and a height of 1,489mm. It also has a ground clearance of 118mm, and a wheelbase length of 2,680mm.
Locally, the subcompact MG 5 sedan competes against the likes of the Toyota Vios, Mitsubishi Mirage G4, Changan Alsvin, Nissan Almera, Suzuki Dzire, Hyundai Reina, Kia Soluto, Volkswagen Santana, Hyundai Accent, Honda City, Suzuki Ciaz, among others.

Cesar G.B. Miguel
Author