Arguably the most value-packed small sedan in the local market.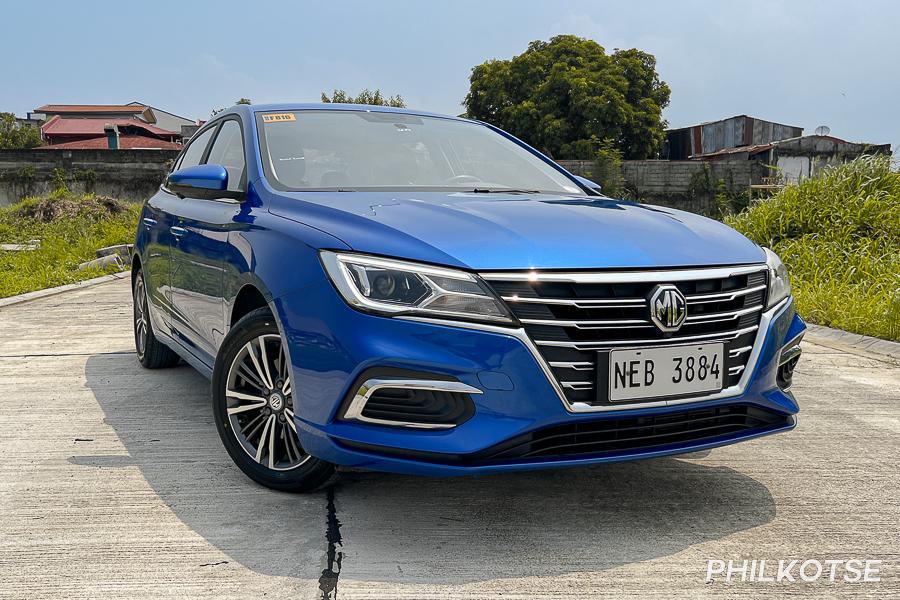 In this review...
Introduction

Exterior

Interior

Tech & Safety

Engine & Performance

Fuel Efficiency

Verdict

Variants & Price

Color Options

Specs
2022 MG 5 Alpha Review: Introduction
The subcompact sedan market is arguably the most in-demand segment here in the Philippines. Even the best-selling model in the country for the longest time comes from this market. It is home to car models that are ideal for city drives, provide good fuel efficiency, and most importantly, offer relatively affordable price tags.
To make the enticing price tags work, automakers tend to undergo cost-cutting measures for their small sedan entries to keep them afloat in the competition. If you are looking for a sedan that has some of the latest in-car technologies, you might want to go one size up in the compact car market.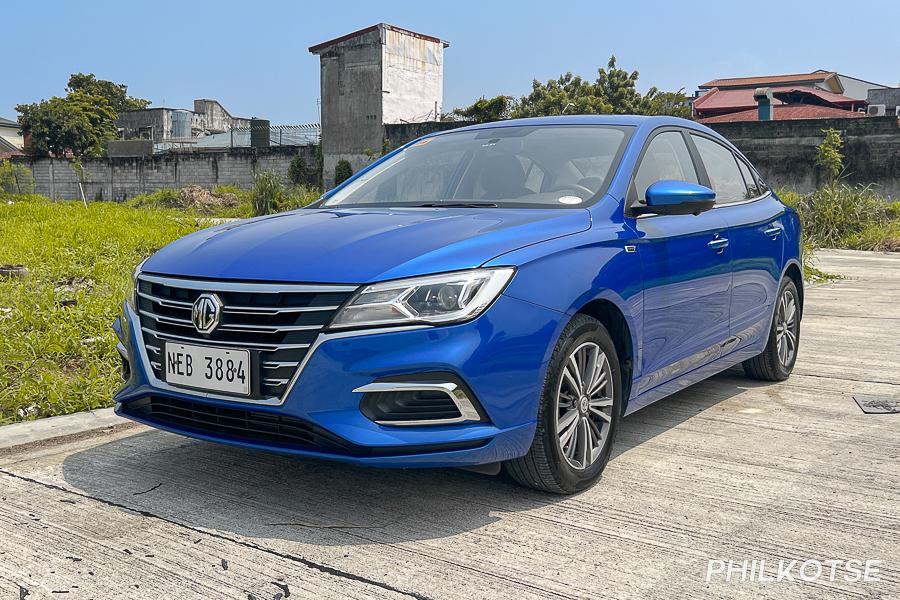 MG 5 Alpha
But MG Philippines is taking a bold step into this market with its subcompact sedan entry, the MG 5. It comes with features that you wouldn't normally find in some of its competitors. If anything, the MG 5 is perhaps the most feature-loaded model in the competition right now, particularly with its top-of-the-line Alpha variant.
While that sounds like something you would buy in a heartbeat, the question is should you consider it over renowned small sedans such as the Toyota Vios and Mitsubishi Mirage G4? Read on to learn about our Philkotse review of the 2022 MG 5 Alpha.
Overall exterior & Interior design, build quality, form vs function

Number of safety & tech features, consistency during usage

Power delivery, acceleration, transmission, suspension, handling

Overall Ride Comfort, Space, Storage Areas

Sticker price vs overall package
2022 MG 5 Alpha Exterior Review: No need for flexing
The 2022 MG 5 Alpha flaunts a design that you would normally see in European cars. Well, MG, which stands for Morris Garages, is a brand that originated in the United Kingdom. From the LED headlamps to the chrome grille with horizontal slats, the model is unmistakably inspired by Euro styling.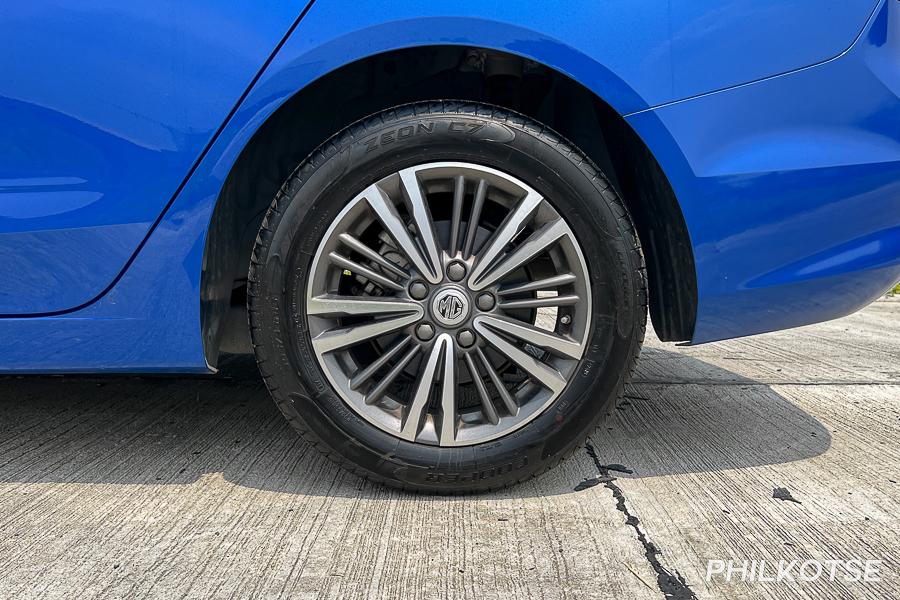 16-inch two-tone alloy wheels
A chrome surround accent is located in the area where fog lights are usually placed. But on paper, fog lights are not available in the PH-spec model. At least, you get leveling project headlamps as standard across the range. You also benefit from automatic on/off headlamps for all five variants of the vehicle.
On the side profile, you will see a set of two-tone 16-inch alloy wheels with a multi-spoke design. I can say that it goes well with the conservative Euro-styling of the vehicle. Moreover, subtle character lines are found on the sides including one that stretches from the headlamps to the taillights.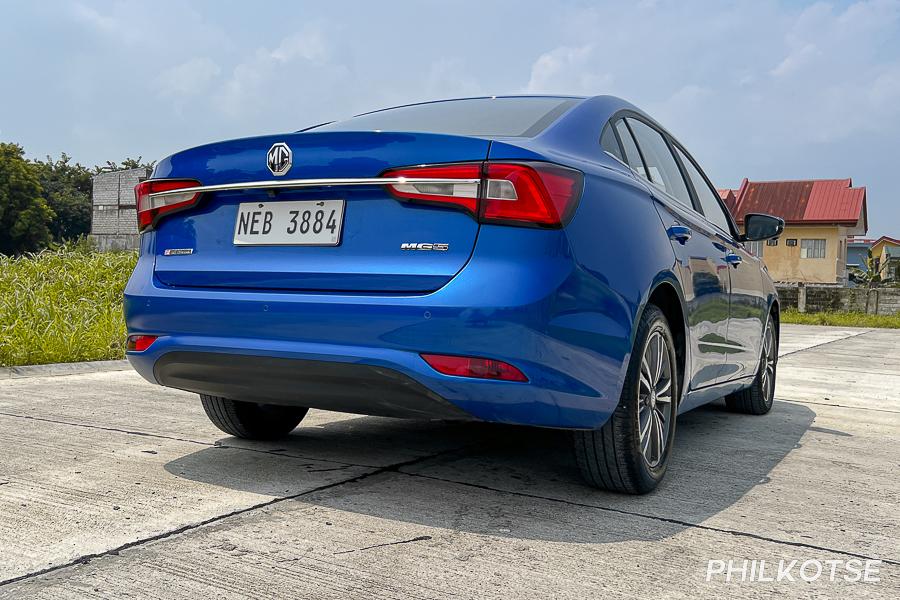 Rear end of the MG 5
At the back, there is not a single design element that stands out for me. Don't get me wrong, that is a good thing as the design of the MG 5 appears to come as a whole instead of looking like different pieces put together. The only exterior bit at the rear that is worthy of mention is the chrome strip that runs between the taillights.
Plush is the perfect word to describe the exterior styling of the MG 5. But since it is designed to be an affordable option in its respective market, the price tag will almost always influence the way we perceive the car. For the uninitiated, this British-bred subcompact sedan should look like a premium car.
YOU MAY WANT TO READ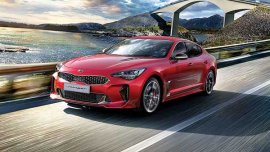 Model Price Philippines
₱ 3,235,000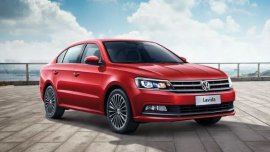 Model Price Philippines
₱ 1,251,000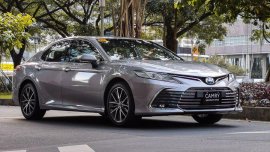 Model Price Philippines
₱ 2,442,000 - ₱ 2,457,000
2022 MG 5 Alpha Interior Review: Gets the job done
Much like the exterior, the interior of the MG 5 has no nonsense. The flagship variant has MG leather-style seats, leather steering wheel, electric air conditioning, and driver's seat manual lumbar support. Additionally, the driver's seat boasts a noteworthy 6-way power adjust function which helped me find my driving position easier.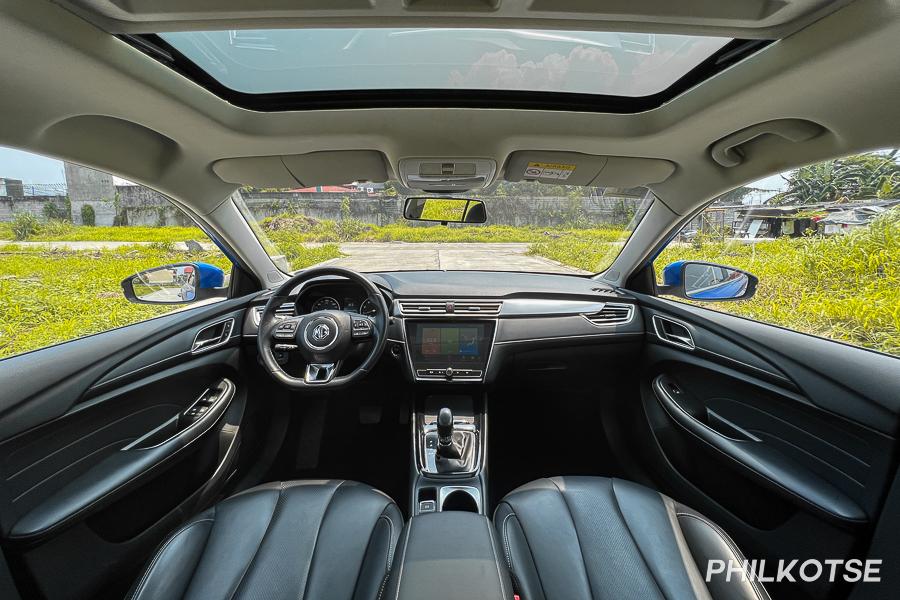 Interior of the MG 5
I can say that the seats are cushioned well to the point that it feels comfortable when driving through inevitable road bumps. These also did a good job of hugging me in place even in situations where I approached a corner at a high speed. Oh, and the front seats have a heating function, which I didn't use even once, but you might.
The head room and leg room are something you might expect for a car of its size. In my experience, the Nissan Almera is still the subcompact sedan that has the best interior space. But regardless, the rear seats are as comfortable as the ones at the front. You can also fold the rear seats, allowing more cargo space.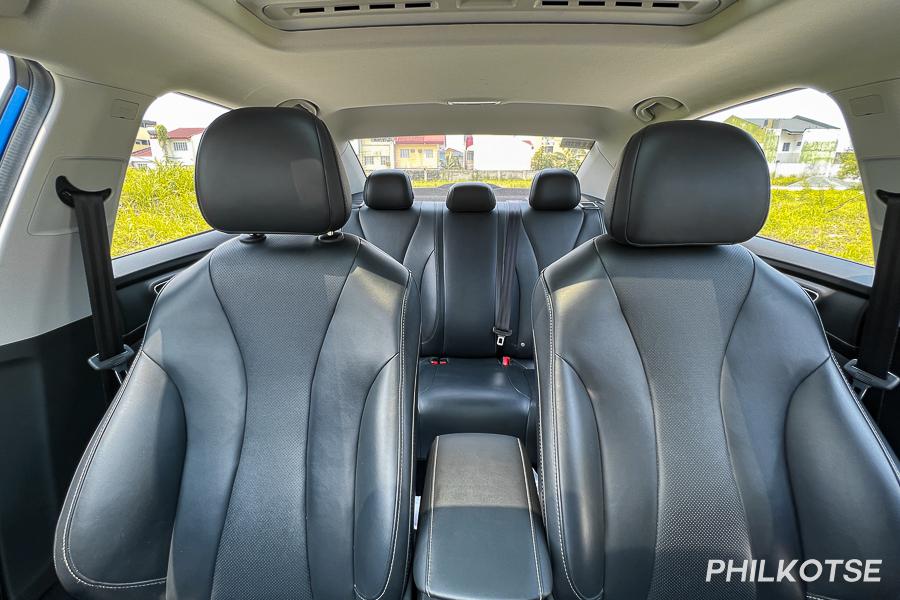 Big and comfy seats
As said earlier, the MG 5 is equipped with features that you wouldn't normally find in its rivals. One of which is an electric sunroof, a feature that only the MG 5 and Volkswagen Santana offer in the subcompact sedan market. This provides a more open-air cabin experience that I enjoyed a lot under the city lights at night.
Other interior amenities in the MG 5 Alpha include a 4-way electric front passenger seat, electric air conditioning system, passive keyless entry, push start button, a tilt-adjustable steering wheel, a rear reading lamp, color LCD trip computer on the gauge cluster, and a sunglass holder on the driver side.
2022 MG 5 Alpha: Tech & Safety Review
The first thing I noticed when I first got into the cabin is the 10-inch infotainment touchscreen. It is perfect for those who are always on the go thanks to the system's support for Apple CarPlay and Android Auto connectivity. Moreover, the head unit is paired with an Alpha-exclusive six-speaker system.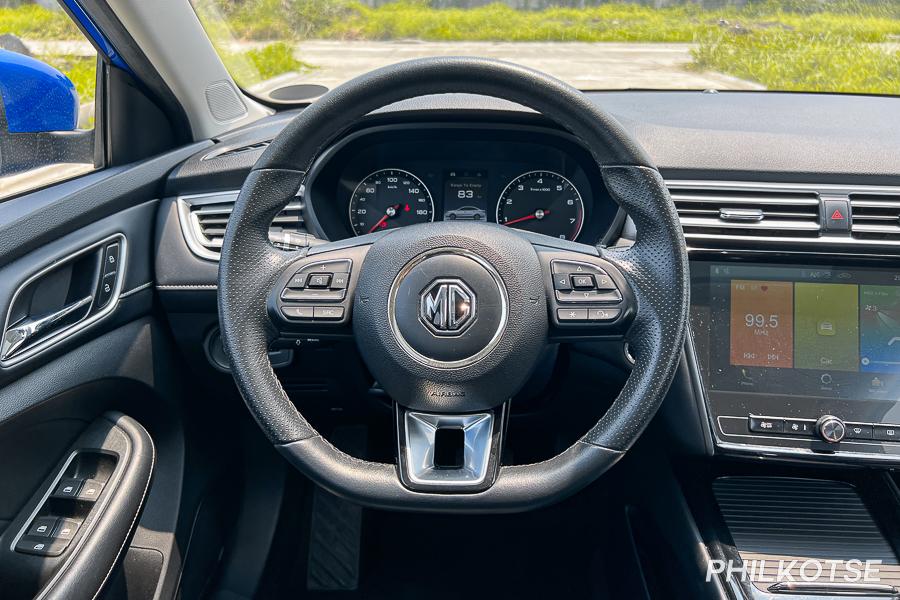 It has ample features for daily driving
Speaking of being on the go, the Alpha variant has as many as five USB ports. My only concern during my time with the car is the aircon controls. It can only be adjusted using the turn knob on the head unit, which also serves as the volume control. On sunny days, it's quite difficult to determine which function is toggled as the illumination is dim.
One of the most noteworthy features of the model is its 360-degree camera. In a market that normally offers a reverse camera only, the around view feature of the MG 5 is something I appreciated, especially considering that it is quite clear. It joins the Almera as the only subcompact sedans in the country with this feature.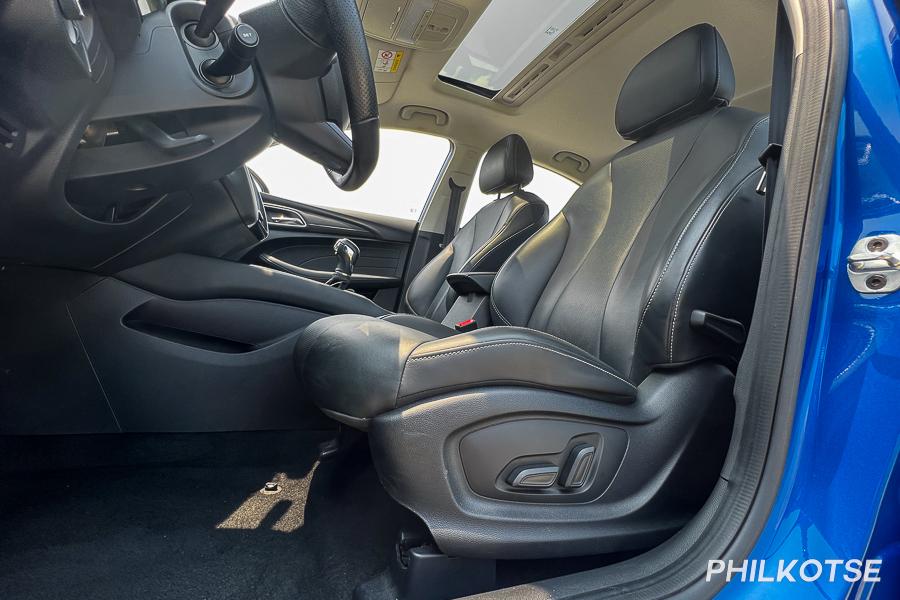 This small sedan boasts a 6-way power adjust and a sunroof
In the safety department, the MG 5 Alpha is equipped with six airbags, an anti-lock braking system (ABS) with electronic brakeforce distribution system (EBD), cornering brake control (CBC), brake assist (BA), electronic stability control (ESC), tire pressure monitoring system (TPMS), child lock, and ISOFIX tethers.
Although not classified as a genuine safety feature, the exclusive electronic parking brake in the Alpha variant made me feel like the car is worth it for its price. It is paired with an auto hold brake feature that you can use in stop-and-go traffic areas such as EDSA.
2022 MG 5 Alpha: Engine & Performance Review
The MG 5 is powered by a standard 1.5-liter inline-4 DOHC gasoline engine capable of generating 112 horsepower and 150 Nm of torque. Except for the base MG 5 MT Core variant that has a 5-speed manual transmission, the rest of the range gets a continuously variable transmission (CVT) including this Alpha variant.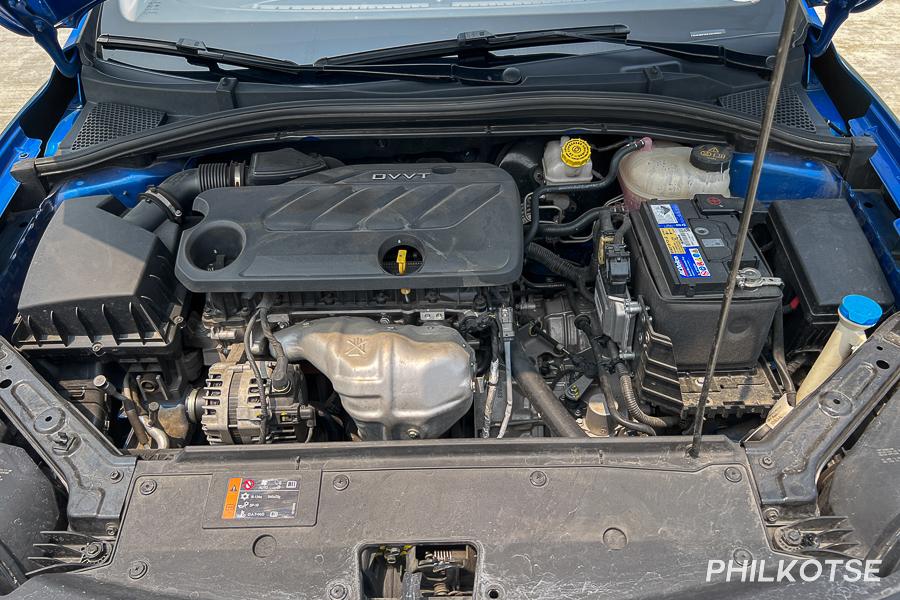 1.5-liter inline-4 power unit
Although the throttle is responsive, the rubber band effect is so apparent that power delivery has a delay. I have to get used to the delay as I found myself catching the acceleration with the brakes during my first days behind the wheel. It can almost feel like the drive is unnatural if you won't adjust yourself to the delayed power delivery.
For its size, the engine provides enough power that you can't say it is underpowered in any way. But I believe that I can benefit from the power unit more if I drove the base variant with the 5-speed manual transmission. The silver lining here is that CVTs generally tend to provide better fuel efficiency than a geared transmission.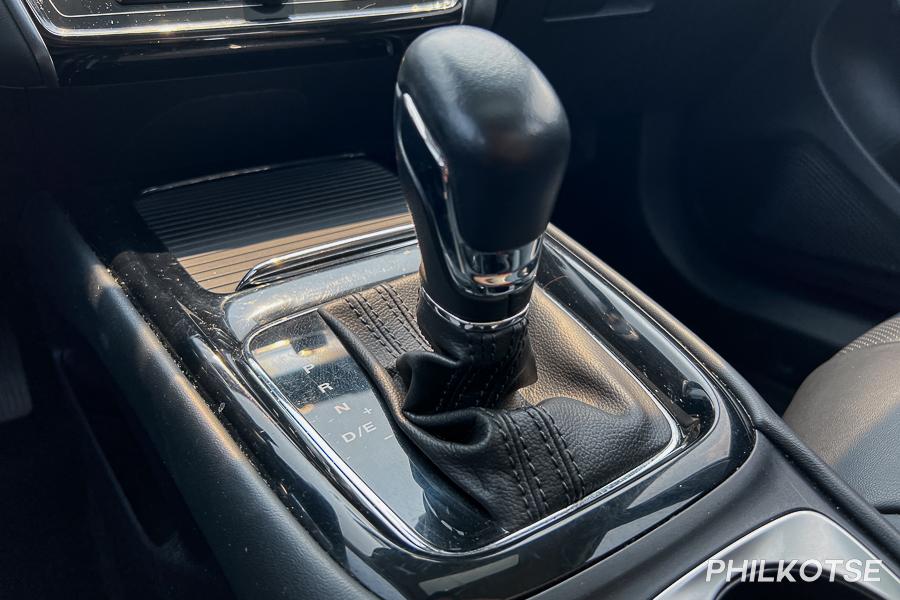 The CVT's shift knob
I liked the steering more than the transmission. The steering tends to lean on the firm side despite utilizing an electronically assisted system. It gets firmer and more responsive on the highway, providing an agile steering feel. As a result, the steering made me feel like the car was tuned to offer sporty handling.
The NVH (noise, vibration, and harshness) could be something you would expect for its price point, at least that's the case in my experience. It does a fairly good job of suppressing the outside noise. But the engine noise can get loud, especially when you are not used to the rubber effect as you might find yourself sitting at high RPMs to compensate for the delay.
2022 MG 5 Alpha: Fuel Efficiency
In the city, I was able to get 9.3 km/l while driving at an average speed of 20 to 40 km/h. Meanwhile, my highway test run with the MG 5 registered 18.1 km/l while driving at an average speed of 90 km/h. Although I didn't use the cruise control during the tests, it's nice to know that this small car is equipped with this feature.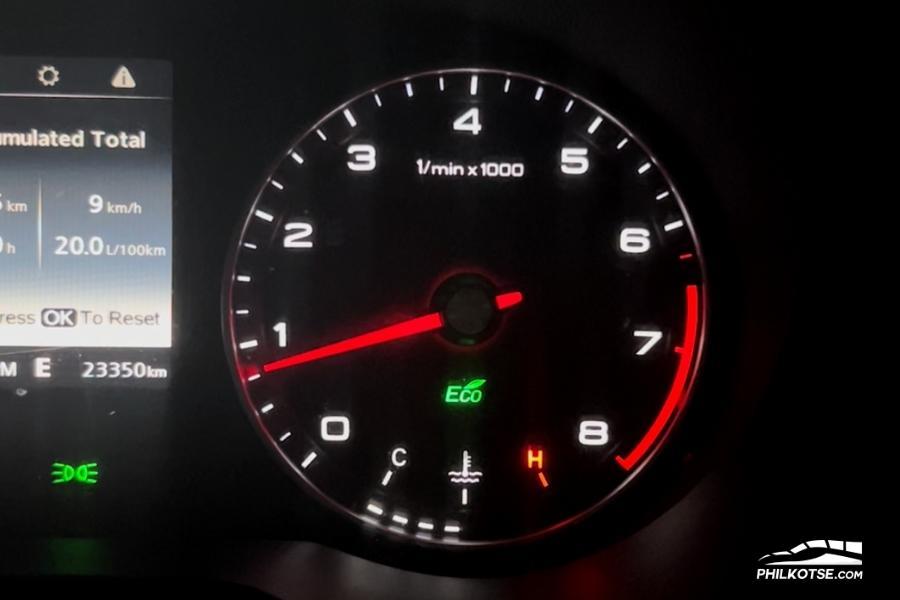 Eco mode
The British-bred subcompact sedan doesn't come with dedicated drive modes. However, it apparently has an "Eco" mode that activates when you shift to manual mode in the CVT. This doesn't appear on the spec sheet but I assume that it can help me get better fuel efficiency numbers.
2022 MG 5 Alpha: Verdict
The MG 5 Alpha enters the market with a lot of features to offer for its price under a million. There are amenities that you won't have in its rivals despite carrying a more expensive price tag. Moreover, you get to arrive in a car that effortlessly flaunts a premium-looking design.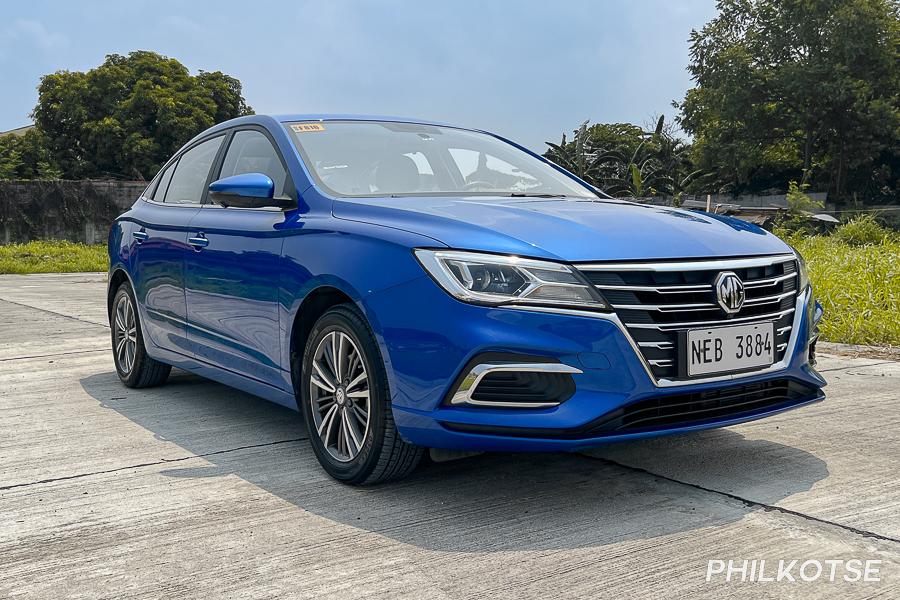 It's a value-packed subcompact sedan
For those who value driving dynamics, then the MG 5 might not be their best option as it is as straightforward as it gets. As long as there are cars in the subcompact sedan market that stand out in terms of driving characteristics such as the Honda City, in my experience, you have a decision to make if the MG 5 has made it on your shortlist.
But if you can sacrifice some of those driving dynamics for the extensive amount of in-car features you get in MG's small sedan model, then you should now be looking at your next vehicle. All you need is Php 938,888 for this MG 5 Alpha and you're off to behold what it possesses on the road.
2022 MG 5: Variants & Price
  MG 5 Price & Variants in the Philippines
1.5L MT Core
Php 658,888
1.5L CVT Core
Php 718,888 
1.5L CVT Core Plus
Php 738,888 
1.5L CVT Style
Php 848,888
1.5 CVT Alpha
Php 938,888
2022 MG 5: Color Options
2022 MG 5 Color Options
  Moon White, Meteorite Black, Carbon Gray, Extreme Speed Red, Morning Gold, Laser Blue
2022 MG 5 Alpha: Specs
Overall
Make
MG
Name
5 
Body Type
Subcompact Sedan
Dimensions & Weight
 Length
4,601 mm 
 Width
1,818 mm
 Height
1,489 mm
 Wheelbase
 2,680 mm
 Curb Weight
1,230 kg
 Seating Capacity
5
Engine & Transmission
 Type
DOHC inline-4 16V DVVT
 Engine Displacement
 1,498 cc
 Max. Power
 114 hp @ 6,000 rpm
 Max. Torque
 150 Nm of torque @ 4,500 rpm
Transmission 
 Continuously Variable Transmission (CVT)
 Fuel Tank Capacity
 45 liters
Exterior
Headlights
LED
Daytime Running Lights (DRLs)
LED
Side Turn Signal with Indicators
With
Tail Lamp
With
Frameless Wiper
With
Rear Glass Defogger
With
Tire Size
205/55R16
Wheel Size and Type
16-inch two-tone alloys
Interior
Seats
Leather
Rear Seats
Folding
Instrument Cluster
with Color LCD Trip Computer
Audio System Type
10-inch head unit with Apple CarPlay
and Android Auto
Air Conditioning Type
Electric function
Safety & Security
Airbags
Driver and Passenger, Side, Curtain
ABS with EBD
With
Electronic Stability Control (ESC)
With
Brake Assist (BA)
With
Cornering Brake Control (CBC)
With
Tire Pressure
Monitoring System (TMPS)
With
3-point Seatbelt
for Rear Middle Seat
With
Suspension & Brakes
Front Suspension
McPherson Strut
Rear Suspension
Torsion Beam
Front Brake
Ventilated Disc
Rear
Solid Disc
See more car reviews at Philkotse.com.


Rex Sanchez
Author