A series of pictures on social media paints a very telling announcement.     
By now, it should be no secret that Mazda is bringing back the turbo Mazda3, albeit only on the Sportback version. The Japanese carmaker has already released a teaser video announcing a July 8, 2020 global reveal, which marks some 13 years since a forced-induction Mazda3 was introduced for the first time.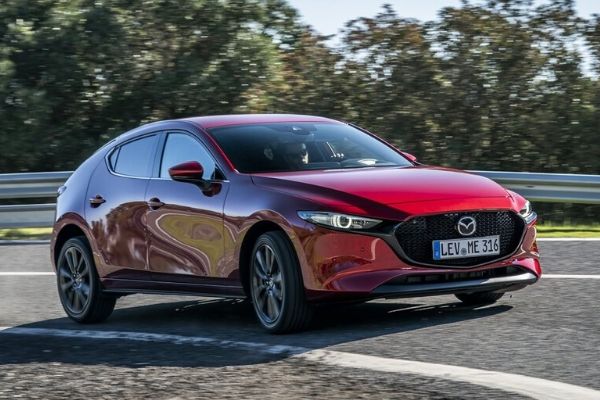 Mazda is bringing back the turbocharged Mazda3 this month
That debut was made possible through then-grassroots racing team Mazdaspeed, adding extra structural bracing and subtle styling revisions while using perfectly a road-legal Mazda3 hatchback as the base. A 2.3L MZR turbo engine took care of propulsion, with 263 hp and 380 Nm of torque on tap along with a six-speed manual gearbox.
The second-generation Mazdaspeed3 came out in 2010, retaining the engine while sporting a revised transmission, suspension, and steering, as well as a limited slip differential.
No longer a Mazdaspeed variant, the upcoming third iteration sports a bigger 2.5L engine, but shifting duties have been transferred to a six-speed automatic. An all-wheel drivetrain has been heavily hinted at.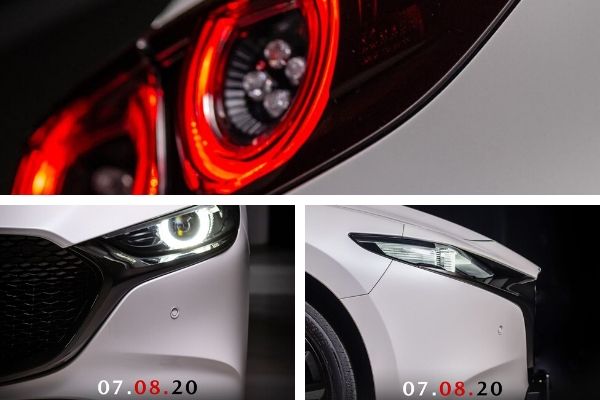 The Mazda Philippines Facebook page has dropped teasers of its own for our market
In the midst of all the excitement, Mazda Philippines managed to slip its own surprise on its Facebook page. The company sneakily shared closely-cropped photographs of what appears to be a Mazda3, with the date 07.08.2020 superimposed on the images – which happens to be the same date of the new turbo Mazda3's world debut.
Is Mazda Philippines suggesting that the third-generation turbo Mazda3 will be arriving here as well? When you think about Mazda's home market of Japan being just an hour ahead of the Philippines, our geographical proximity to the Land of the Rising Sun looks like it could work in our favor.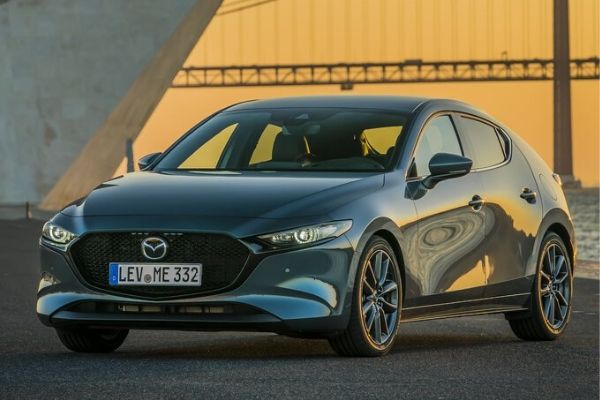 The current Mazda3 was adjudged the best-looking car in the world for 2020
>>> Related: Find the best Mazda 3 for sale in the Philippines
How are we so sure that this is the same model to begin with? We're not, truth be told. But since we're on the subject of healthy speculation, one of the captions that Mazda Philippines used reads: "Re-discover the most beautiful car in the world." Remember that the current Mazda3 captured the World Car Design Award for the year 2020, and you'll have some pretty delectable food for thought until July 8 rolls around.
More exciting automotive reveals come your way at Philkotse.com. 
Know more about Mazda 3

<p>Currently on its fourth generation, the <strong>Mazda3</strong> is still a staple in the busy roads of the metro as one of the top choices among city drivers. The model is Mazda Philippines&rsquo; entry into the competitive compact sedan segment that boasts of its style, performance, and Japanese developed technology. It is the first vehicle on the Mazda lineup to adapt the latest update of the brand&rsquo;s signature Kodo design theme which helped the <a href="https://philkotse.com/market-news/mazda3-is-the-best-designed-car-in-the-world-for-2020-6701" title="Mazda 3 is the best-designed car in the world for 2020">model win the 2020 Car Design of the Year</a>.</p> <p>The&nbsp;minimalist and cohesive aesthetic gives the nameplate a more premium look.&nbsp; New on the latest generation is the SkyActive Technology that the Japanese brand developed,&nbsp;providing&nbsp;fuel efficiency and better drive performance that support the engine&rsquo;s G-Vectoring Control Plus feature. On top of these are a slew of infotainment and hands-free features for added convenience.</p>

Joseph Paolo Estabillo
Author