Here's why we think that the 2020 Mazda 3 is a significant contender as the best compact car in the Philippines today.
Mazda 3 2020: A contender for the best compact car for 2019
One of the most attractive cars in the Philippine market today
Great performance and handling for its price
The automatic transmission is one of the best in the market today.
A great mix of practicality and sportiness
The interior is tastefully designed and comfortable to boot!
All in all, a driver-focused vehicle.
Mazda 3 2020: The Kodo Design Language's wonder car
Whilst other Mazda models have indeed been enhanced by the Kodo Design language, the new Mazda 3 is currently the most perfect example in our eyes.
The designers at Mazda did this by making the hatchback sportier, and the sedan much more mature. What we have are vehicles that do not feature a lick of character lines at all and instead will bedazzle you when light, shadows, and reflections begin to play on the surface of the car.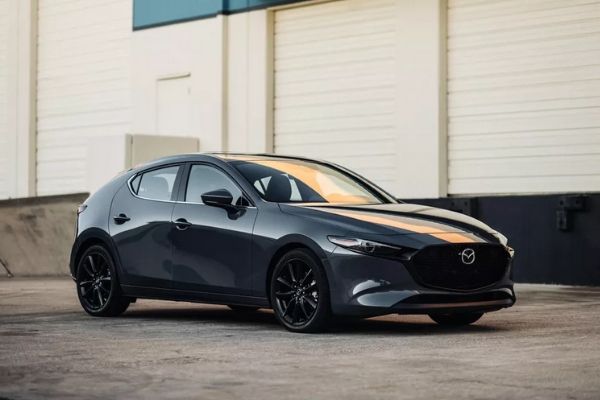 That light and shadow on the surface of the car is more apparent on the black Mazda 3
So, it would be safe to say that the Mazda 3's design is quite a departure from the other compact cars available in the market today. A really pleasant departure.  
It doesn't even have faux vents plus the simple but gorgeous looking set of wheels complements the Kodo Design language quite well.
>>> Click here to read all Mazda 3 Philippines reviews.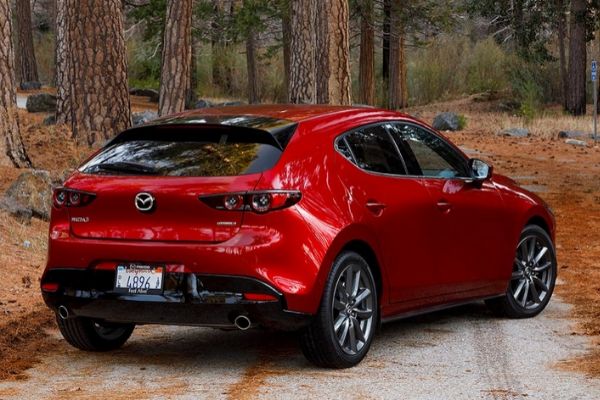 The red Mazda 3, however, is the most popular color by far
Mazda 3 2020: It's not about power. It's about handling!
Yes, other competing models in the same segment might be making more power but we really dig the Skyactiv-G engine and the Skyactiv-Drive. And as we've said, the 6-speed automatic Skyactiv drive w/ sport mode is one of the sportiest and most responsive automatic trannys available in the market right now.
In combination with that, the chassis of the Mazda 3 and its brilliant G-vectoring technology making the car respond as one would expect. This in total makes the car respond to the input of a driver just like how a horse responds to a rider. In other words; Jinba-Ittai.
>>> Recommended article: Honda Civic vs Mazda 3: A spec sheet comparison of two popular beauties.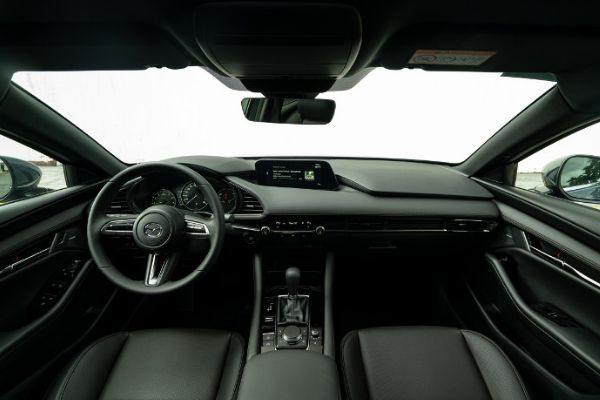 The interior of the Mazda 3 is also adherent to the Jinba Ittai philosophy
And yes, even that Jinba-Ittai philosophy extends to the interior. It's comfortable and more planted even during spirited driving.
If you think that the Mazda 3 is the best compact car available in the Philippines right now, do leave a comment on our Facebook page and keep reading here on Philkotse.com.
Know more about Mazda 3 2021

<p>Currently on its fourth generation, the <strong>Mazda3</strong> is still a staple in the busy roads of the metro as one of the top choices among city drivers. The model is Mazda Philippines&rsquo; entry into the competitive compact sedan segment that boasts of its style, performance, and Japanese developed technology. It is the first vehicle on the Mazda lineup to adapt the latest update of the brand&rsquo;s signature Kodo design theme which helped the <a href="https://philkotse.com/market-news/mazda3-is-the-best-designed-car-in-the-world-for-2020-6701" title="Mazda 3 is the best-designed car in the world for 2020">model win the 2020 Car Design of the Year</a>.</p> <p>The&nbsp;minimalist and cohesive aesthetic gives the nameplate a more premium look.&nbsp; New on the latest generation is the SkyActive Technology that the Japanese brand developed,&nbsp;providing&nbsp;fuel efficiency and better drive performance that support the engine&rsquo;s G-Vectoring Control Plus feature. On top of these are a slew of infotainment and hands-free features for added convenience.</p>

Cesar G.B. Miguel
Author